Israel Revokes 83,000 Palestinian Permits After Shooting At Tel Aviv Mall
The Israeli military plans to also deploy two additional battalions in the West Bank in response to the shooting.
The Israeli military said on Thursday it has revoked 83,000 permits for Palestinians to travel to Israel during the Muslim holy month of Ramadan and has launched two additional battalions to the West Bank after at least four people were killed Wednesday night in a shooting at a popular outdoor market in Tel Aviv.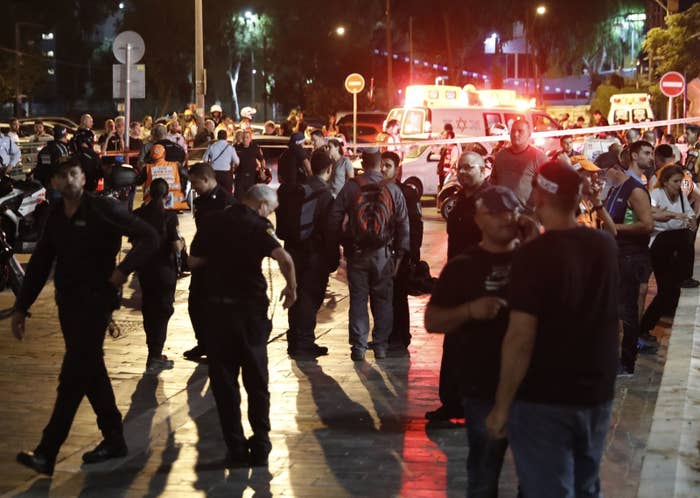 The military told the Associated Press it froze Israeli work permits for 204 of the attackers' relatives, and is barring Palestinians from leaving and entering the West Bank village of Yatta, which is the attackers hometown.
Israel has responded to the deadly attacks on Sarona Market, a collection of restaurants and shops popular with young people, by also deploying two additional battalions in the West Bank.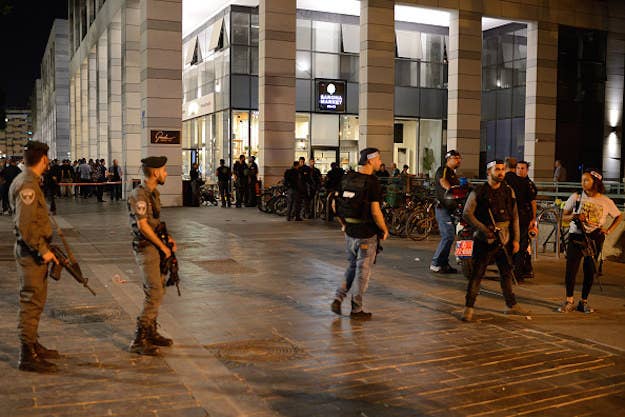 The military said Thursday the reinforcements were called "in accordance with situation assessments," according to the Associated Press.
The "hundreds" of troops include infantry and elite reconnaissance units. The military declined to give further details.
The crackdown on Palestinian travelers and the West Bank came after Israeli police said they first received a report of a shooting at the Sarona Market at around 9:30 p.m. local time on Wednesday. Shortly afterward, they received another report of a shooting nearby.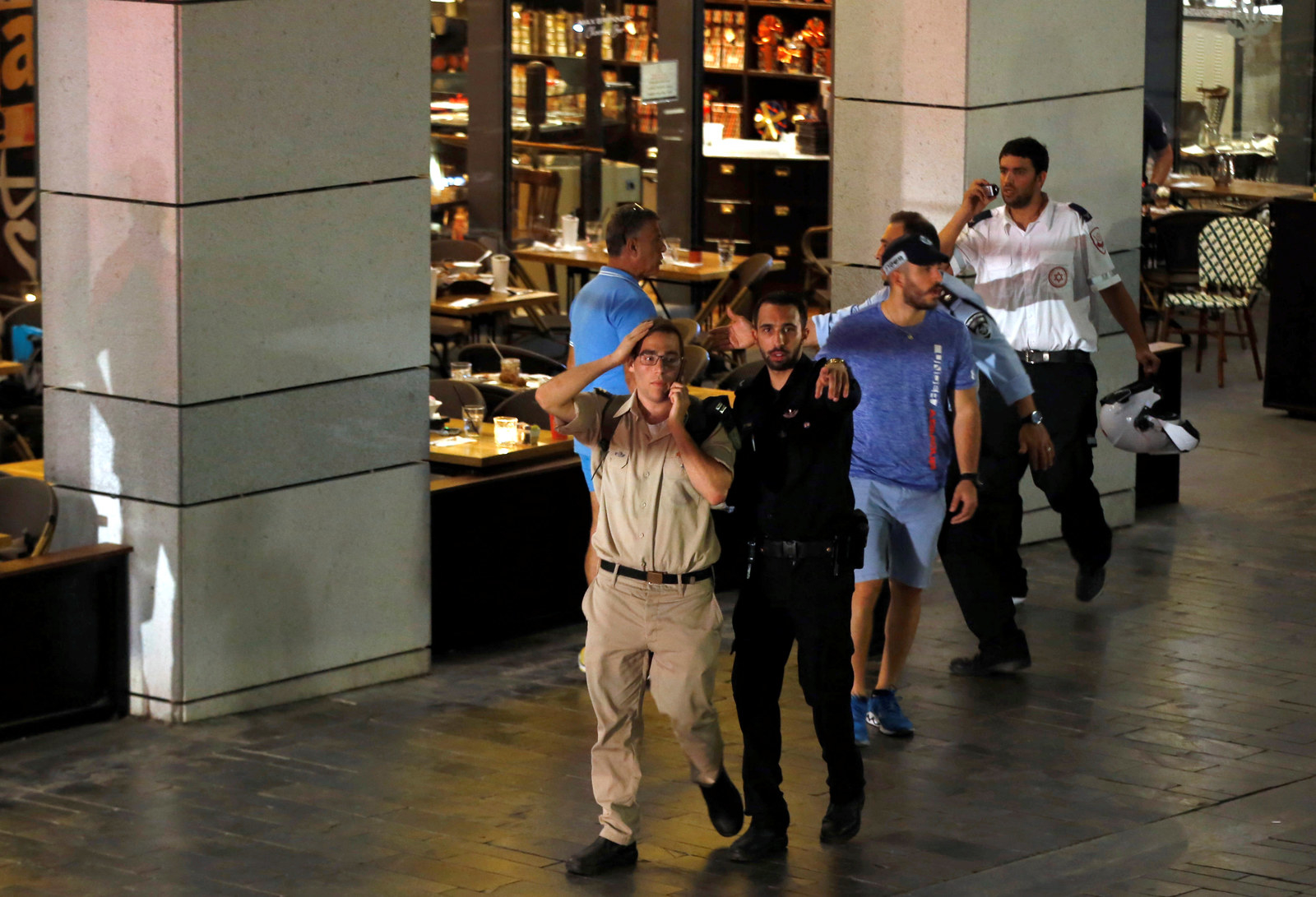 Emergency officials told reporters at the scene that at least three people were dead and six others injured in the shooting. A Tel Aviv hospital later said a fourth person had died.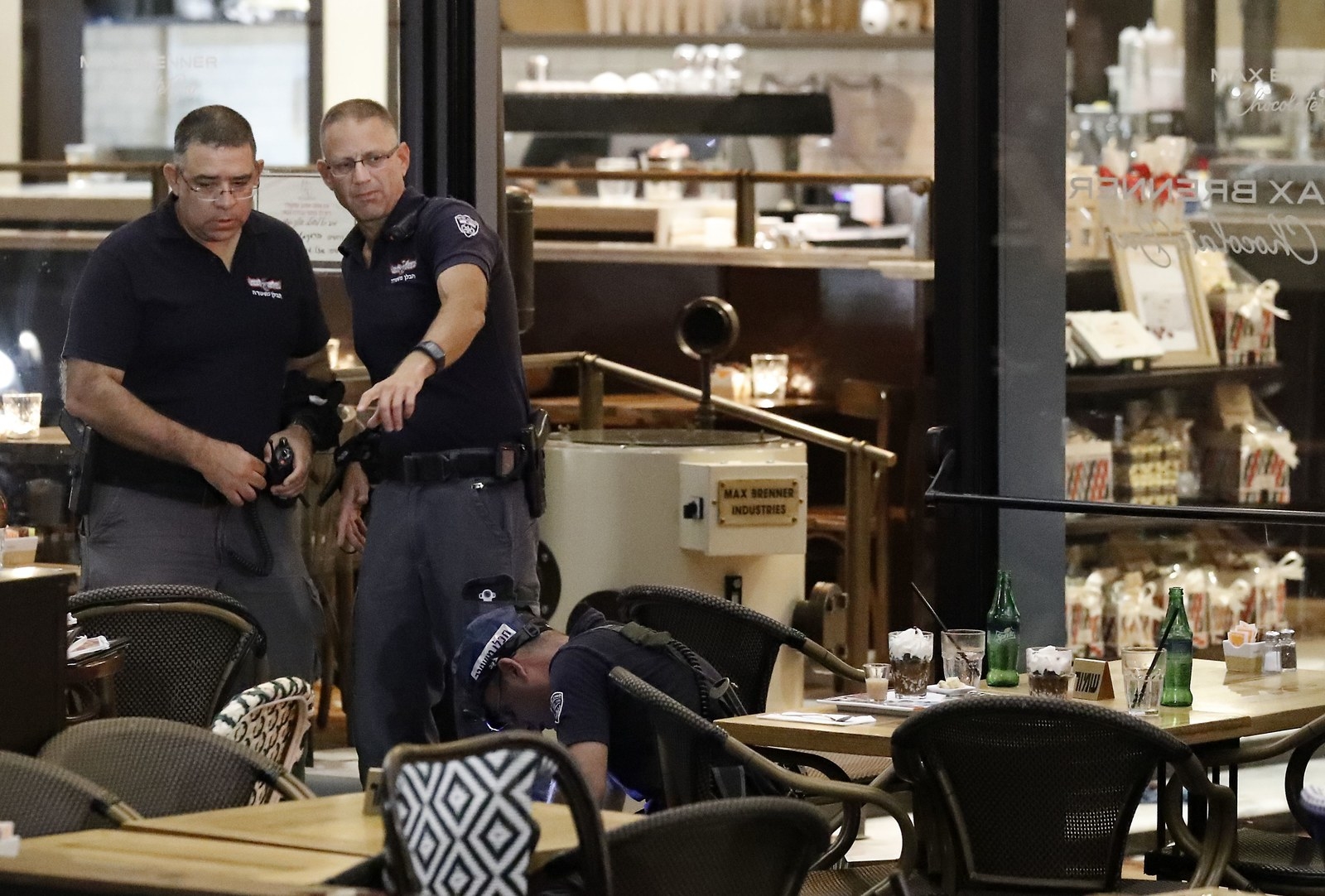 Police spokesman Micky Rosenfeld said on Twitter that two suspects had been captured.
At least one of the gunmen in the attack was injured, police said.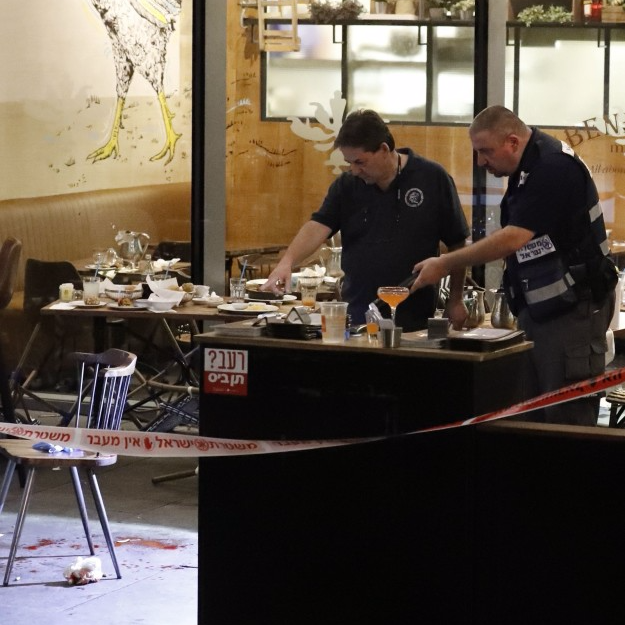 Security footage from inside a restaurant showed two men in suits opening fire on diners. Another view showed people fleeing as the shooting began.
Another video appeared to show one of the gunmen immobilized at the scene. A group of onlookers could be heard shouting at police to "put a bullet in the head" of the gunman, as police told the crowd to stand back.
Additional graphic video footage posted to Instagram showed what appeared to be a man wearing a security guard uniform firing shots as a man in the distance collapses.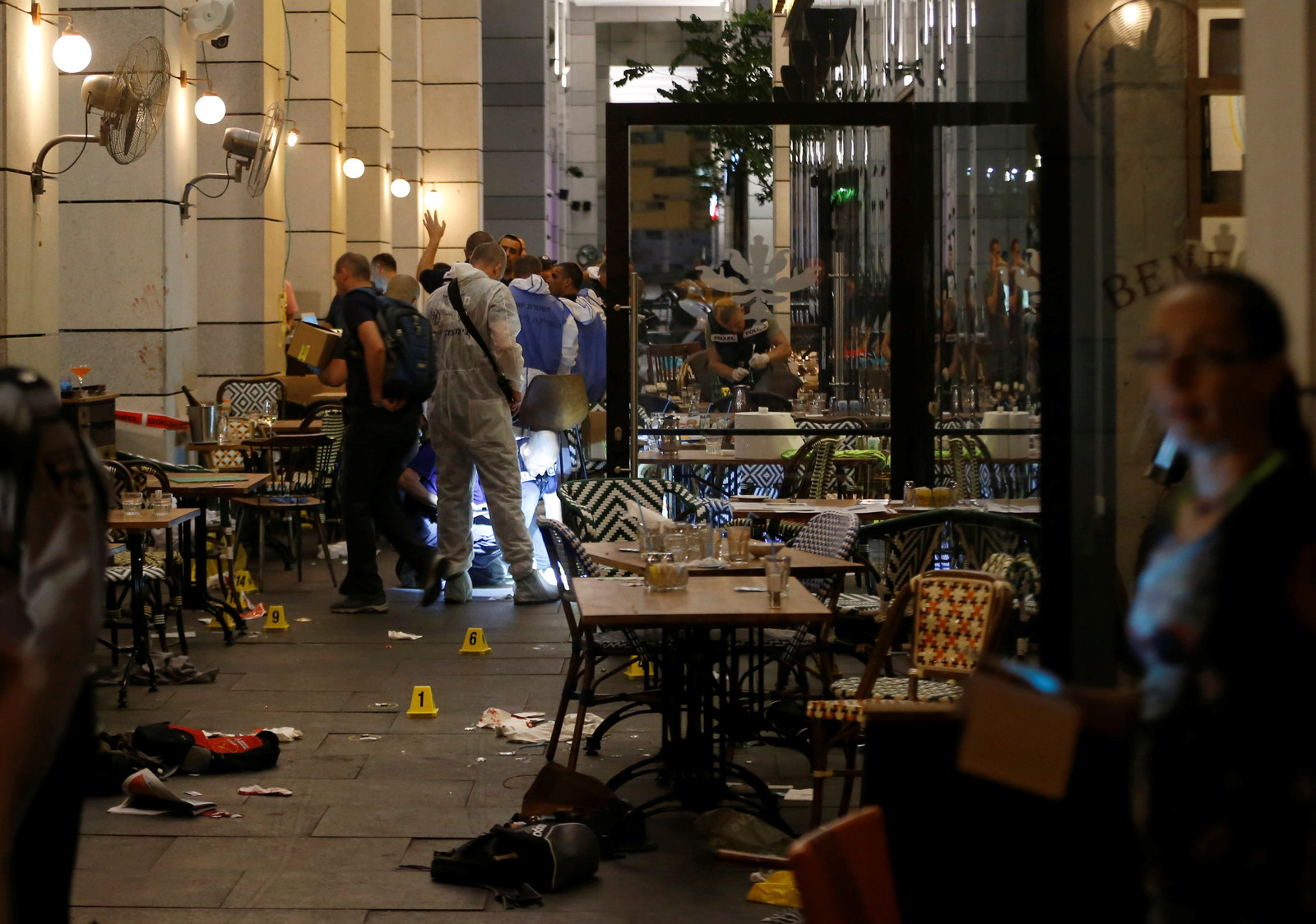 Ofir Gendelman, spokesperson for the Arab media for the Israeli prime minister, said the two alleged terrorists were a pair of Palestinian cousins from the Hebron area.
On Twitter, senior Hamas leader Ismail Haniyyeh wrote, "Glory to the attackers."
Prime Minister Netanyahu was said to be holding a security meeting in the wake of the shooting.
Photos from the scene showed police cordoning off and searching outdoor tables at a Max Brenner restaurant, a popular international chain of cafés that serve chocolate dishes.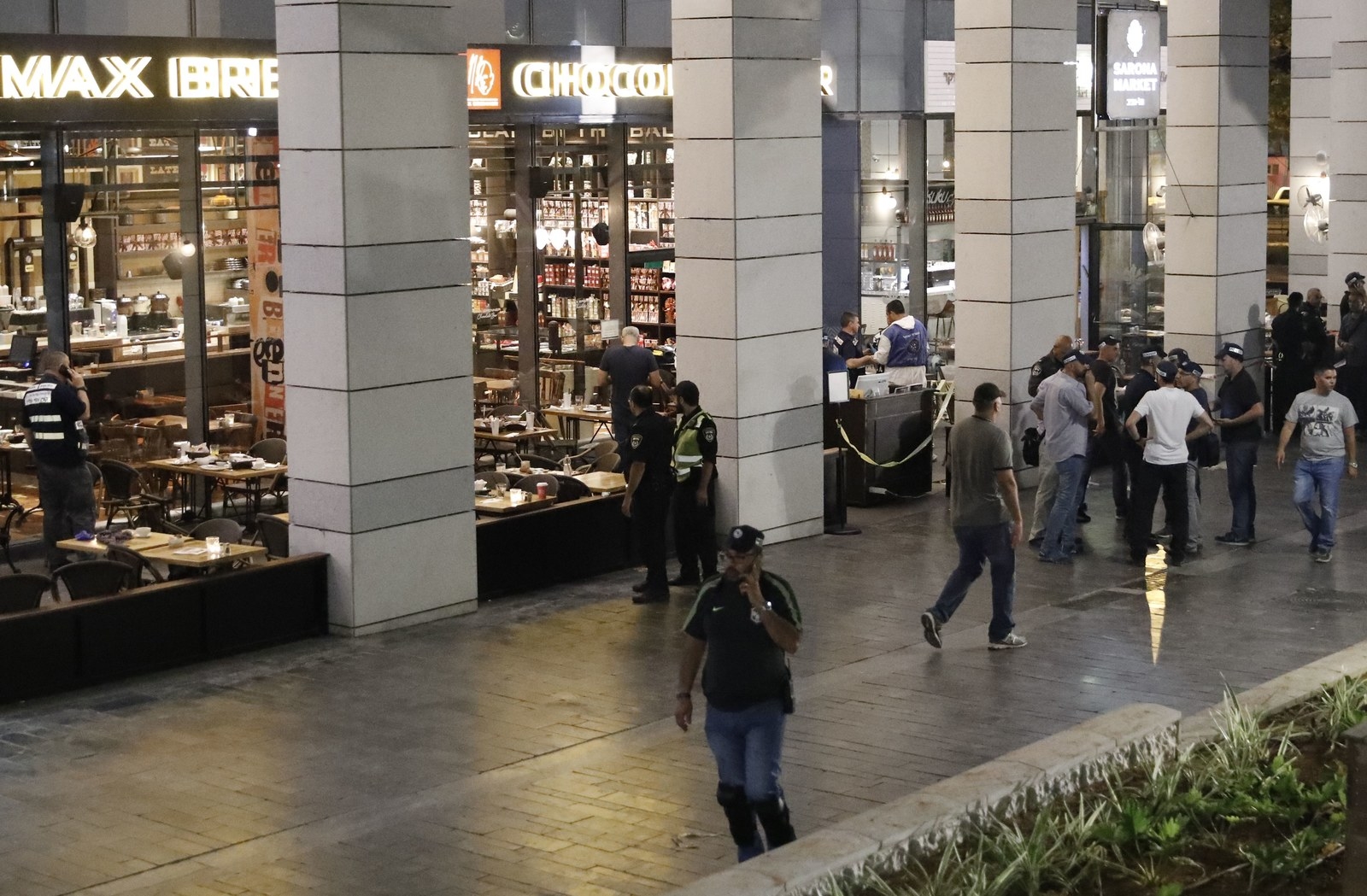 In video provided to BuzzFeed News from the advocacy group The Israel Project, witness Avraham Liber told reporters he and some friends had been at Max Brenner when the shooting happened.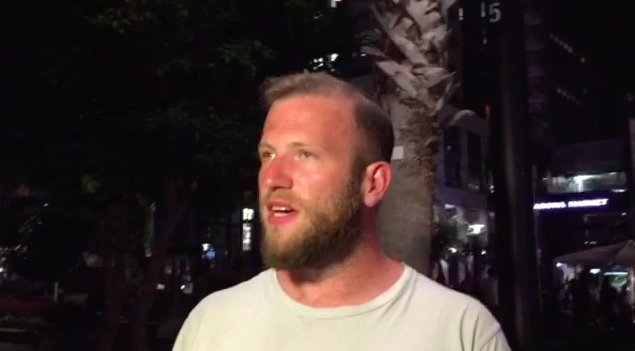 An unidentified bar worker told Israel's Channel 2 News that people ran into the kitchen of Max Brenner to seek safety.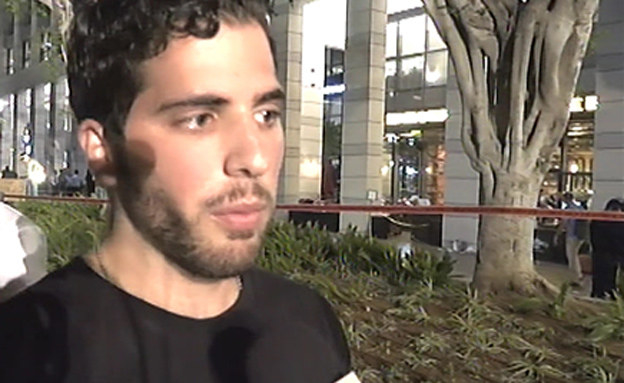 On Twitter, police said the shooting was over and being investigated.
U.S. State Department spokesman Mark Toner released the following statement:
"The United States condemns today's horrific terrorist attack in Tel Aviv in the strongest possible terms. We extend our deepest condolences to the families of those killed and our hopes for a quick recovery for those wounded. These cowardly attacks against innocent civilians can never be justified. We are in touch with Israeli authorities to express our support and concern."
Tel Aviv Mayor Ron Huldai told reporters his city had endured an awful night of indiscriminate violence. "We will continue to live in this city of Tel Aviv. We will continue to build, create, and enjoy the city," he said. "Terror will not defeat us."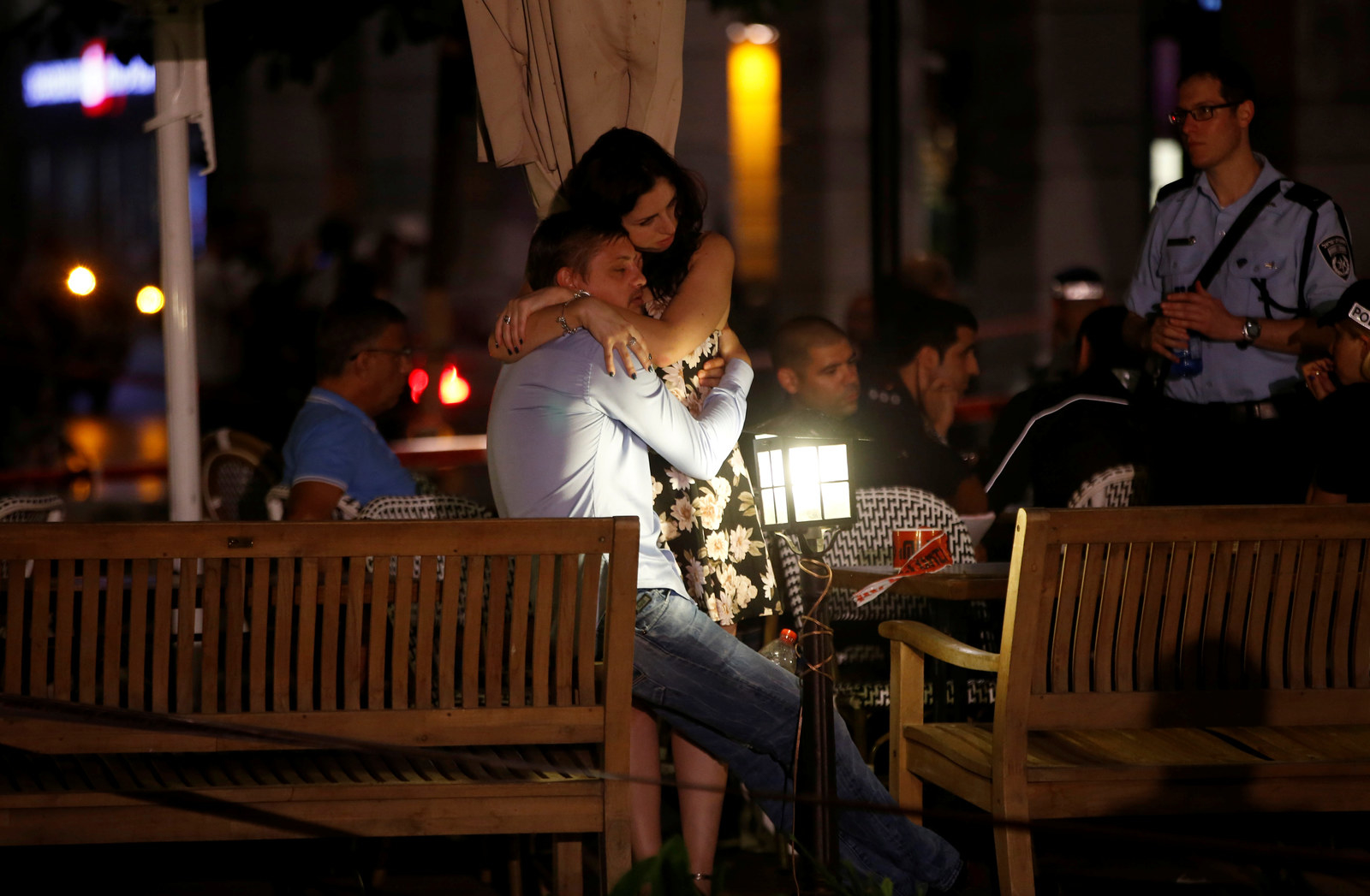 Sheera Frenkel is a cybersecurity correspondent for BuzzFeed News based in San Francisco. She has reported from Israel, Egypt, Jordan and across the Middle East. Her secure PGP fingerprint is 4A53 A35C 06BE 5339 E9B6 D54E 73A6 0F6A E252 A50F

Contact Sheera Frenkel at sheera.frenkel@buzzfeed.com.