This is Jennifer Ramos, a 16-year-old who lives in Oklahoma, and her younger sisters Mariana, pictured far left, and Sarahy.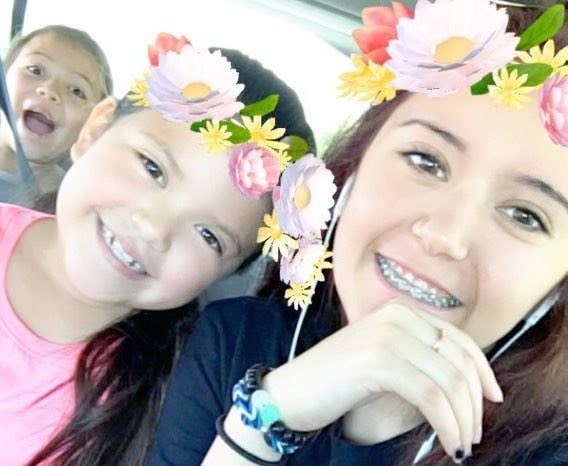 Last year, her family suffered an unimaginable tragedy when their grandfather, Florencio Jimenez (pictured here with Jennifer at her quinceañera), died of a stroke during a robbery at a car wash.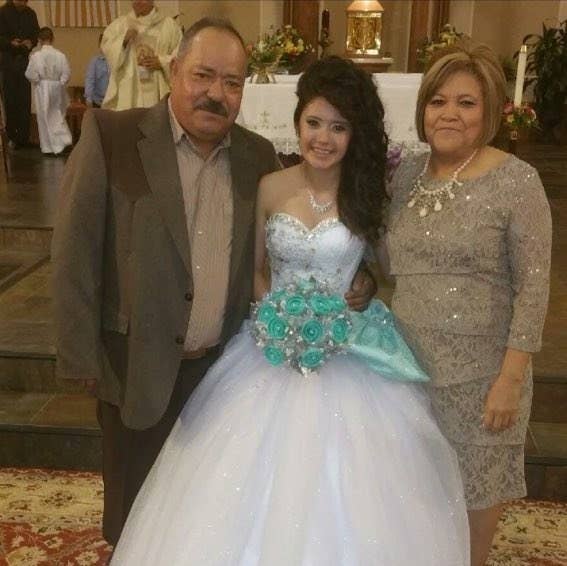 But, when the family gathered on Christmas Eve on Saturday night to open presents, the girls' aunt Andrea had a special surprise in store....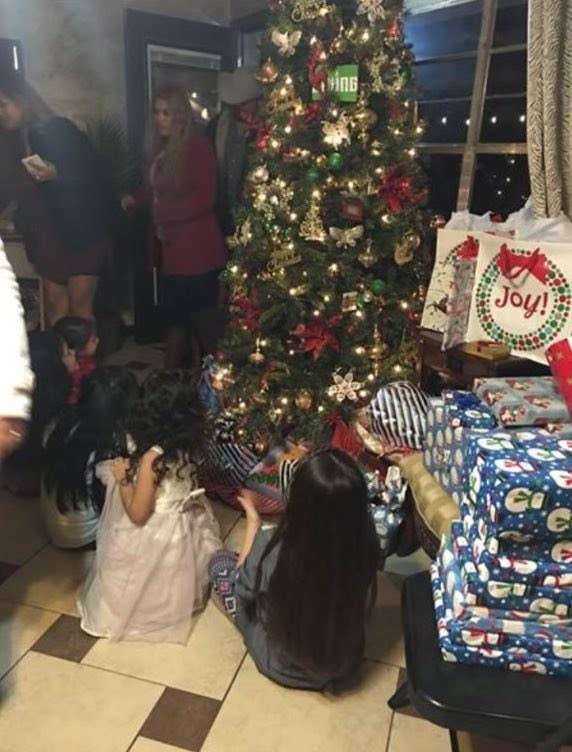 She had arranged to have special teddy bears built for the youngest girls that contained audio messages from their late grandpa.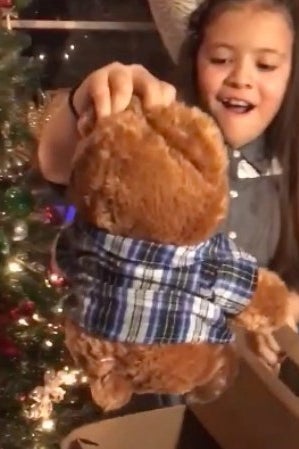 Jennifer captured the heartwarming moment her sisters opened the bears and heard them talk.
Mariana, who opened her bear first, was so overwhelmed she burst into tears and hugged the bear as if it were her late grandpa.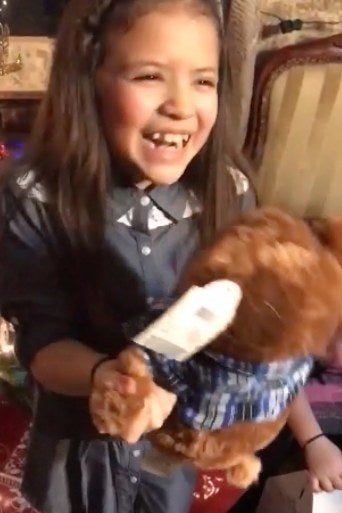 Sarahy also couldn't believe her eyes (and ears).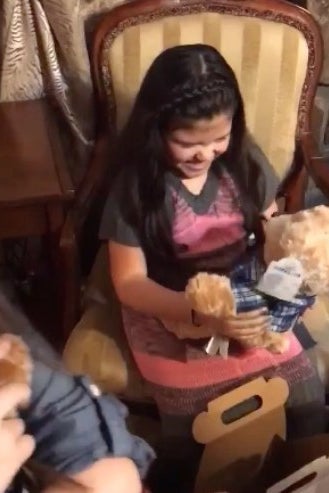 The bears contained audio messages cut from video clips the girls and their grandpa had filmed before his death, Jennifer explained. Each message was an "inside joke" for each girl, she explained, that ended with their grandfather's hearty laugh.
"I think that's what got them, his laugh at the end," she said.
On Twitter, basically everyone had the same reaction... 😭😭😭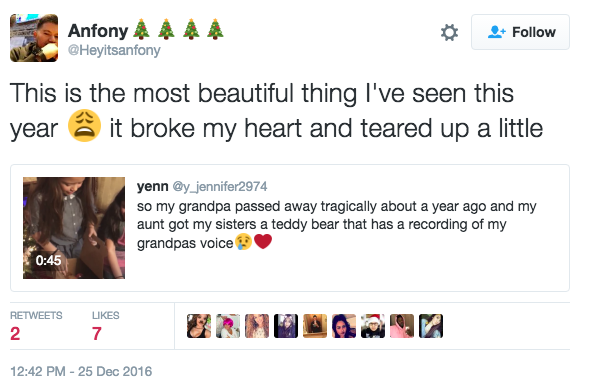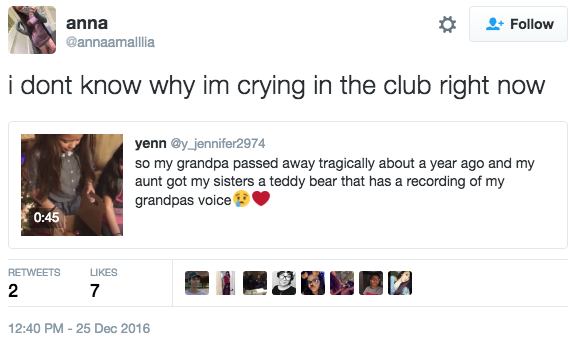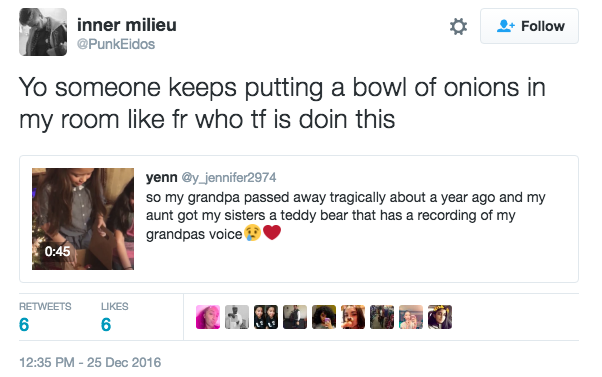 Honestly, no one was safe from the waterworks...
This cat was all of us after feeling all the feels.
Jennifer said her sisters will never forget their grandpa's voice and can now listen to him whenever they need some cheering up.
"They both thought it was just a teddy bear, but it was a bit more special than that," Jennifer said.