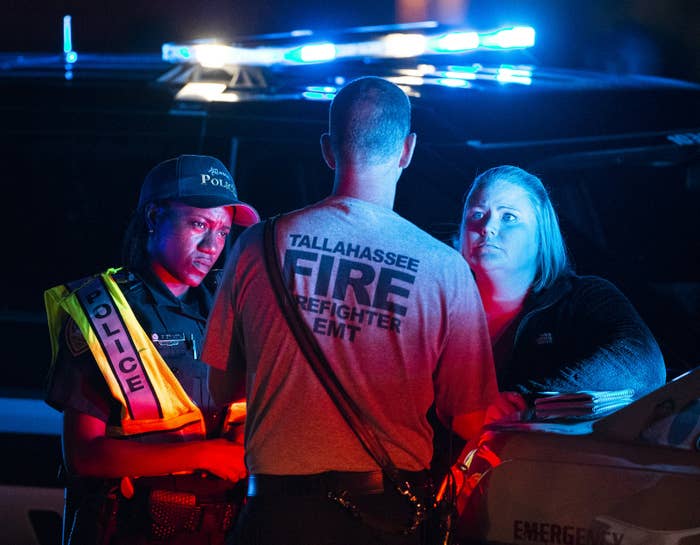 The man who shot and killed two women at a yoga studio in Tallahassee, Florida, on Friday before killing himself was a far-right extremist and self-proclaimed misogynist who railed against women, black people, and immigrants in a series of online videos and songs.
Scott Beierle, 40, was named by Tallahassee police as the shooter who opened fire inside the Hot Yoga Tallahassee studio, killing two women, and injuring four other women and a man.
Those killed were identified as Dr. Nancy Van Vessem, 61, who worked at Florida State University's College of Medicine, and FSU student Maura Binkley, 21.
On a YouTube channel in 2014, Beierle filmed several videos of himself offering extremely racist and misogynistic opinions, in which he called women "sluts" and "whores" and lamented "the collective treachery" of girls he had gone to high school with.
"There are whores in — not only every city, not only every town, but every village," he said, referring to women in interracial relationships, whom he said had betrayed "their blood."
Officer Damon Miller of the Tallahassee Police Department said he could not tell BuzzFeed News whether women were specifically targeted in the attack or whether the online posts were a subject of the police investigation into the attack.
"Everything that he has a connection to we're investigating right now," Miller said.
Police said they were still trying to identify a motive, but noted Beierle had previously been investigated for harassing women.
In one video called "Plight of the Adolescent Male," Beierle named Elliot Rodger, who killed six people and injured 14 in a shooting in Isla Vista, California. Rodger is often seen as a hero for so-called incels, or those who consider themselves "involuntarily celibate."

"I'd like to send a message now to the adolescent males ... that are in the position, the situation, the disposition of Elliot Rodger, of not getting any, no love, no nothing. This endless wasteland that breeds this longing and this frustration. That was me, certainly, as an adolescent," Beierle said.
This is the second deadly attack this year in which Rodger has been mentioned by the suspected assailant. A man who wrote anti-women references on his Facebook account allegedly killed 10 people in April when he drove his van into a crowd in Toronto. "The Incel Rebellion has already begun!" that suspect, Alek Minassian, wrote on Facebook before the attack in a post that also mentioned "the Supreme Gentleman Elliot Rodger!"

Some in the incel community have previously raged against women wearing yoga pants.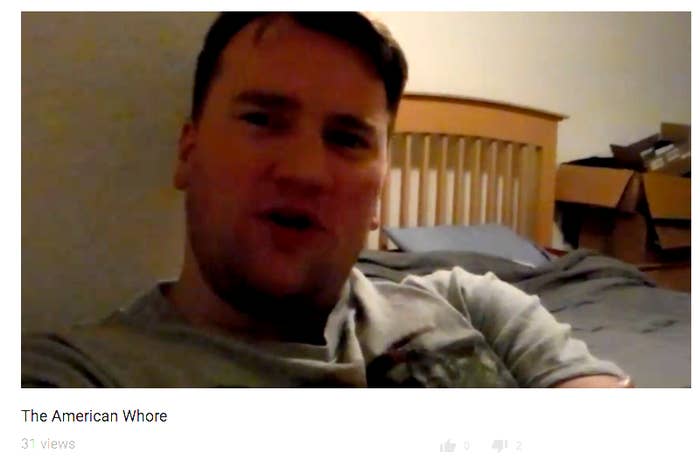 Another of Beierle's 2014 videos was titled "The Rebirth of my Misogynism," and featured him listing the names of women — from eighth grade until his time in the Army — whom he said caused his "rebirth."
In the video, he said women were capable of "treachery" and "lying," and also spoke aggressively about women giving him their phone number even when they had a boyfriend, and how angry it made him. He also mentioned a girl who canceled dates on him. "I could have ripped her head off," he said.

A Pentagon spokesperson told BuzzFeed News Beierle served from 2008 to 2010.
Unlike the YouTube videos, Beierle's songs on SoundCloud were all uploaded in the last few months. Shortly before Friday's shooting, he uploaded one song called "Fuck 'Em All," which included the lyrics "To hell with the boss that won't get off my back / To hell with the girl I can't get in the sack."

Another song, called "Nobody's Type," featured him lamenting that women didn't find him attractive. "I'm no athletic shark. I'm not a physical specimen. I don't win the trophies and medals. Nobody stands in awe of me," he sang.
In "American Wigger," he sang that he would "blow off" the head of a woman he referred to using the c-word. The song "Locked in My Basement" featured an extremely disturbing tale of Beierle holding a woman prisoner in his basement using chains so he can rape her.
Other songs were entitled "Who Let the Fags Out?" and "Bring Your Fatwa."
After this story was published, all the videos were removed from YouTube. "This account has been terminated due to multiple or severe violations of YouTube's policy on violence," read a disclaimer on the site.
A YouTube spokesperson told BuzzFeed News the account "only had 3 subscribers and 17 videos uploaded in 2014," and that none of the videos had been previously flagged.
"Because of multiple violations of our community guidelines, the account has now been terminated in line with our three-strikes policy," the spokesperson said in an email.
The shooter's SoundCloud account appeared to be down as of Sunday afternoon. "After reviewing the account and out of respect for the families impacted by the horrific event, we have made the decision to remove the profile," the company said later.

Beierle's political affiliations were not immediately clear, but he was highly critical of the Obama administration in his 2014 videos. In one video, he said that he resented having to subsidize as a taxpayer "the casual sex lives of slutty girls" through the Affordable Care Act's contraception provisions. In the same video, he also criticized "the invasion of Central American children" in the US that year and said the migrants seeking asylum should be deported on barges.
The Tallahassee shooting comes after a spate of deadly violence from the far right in the past two weeks. On Oct. 27, a far-right extremist shouting anti-Semitic phrases opened fire in a Pittsburgh synagogue, killing 11. That came just three days after a man shot dead two black people in Louisville, Kentucky, in an attack authorities have described as a hate crime.
In 2012, two students at FSU reported Beierle to police after he grabbed their buttocks at a dining hall on campus, according to FSU Police Department reports. Beierle was a student at the university at the time of the incident.
Two years later, when Beierle was "no longer affiliated" with FSU, a campus employee called police to report a suspicious person after he saw Beierle following a volleyball coach at a campus gym, according to the reports.
A responding officer made contact with Beierle, who said "he was just passing by after eating" on campus and was "adamant that he did not follow anyone around the building," according to the officer's report.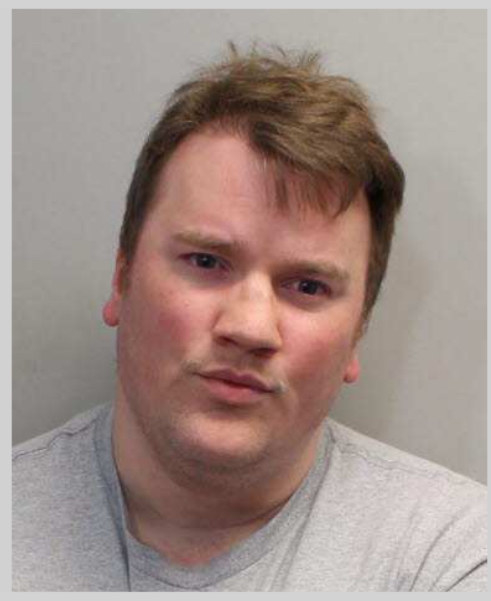 The officer said Beierle initially told him he was a student but later admitted that he had already graduated. The officer learned Beierle was banned from the dining hall where the 2012 battery occurred and asked him to leave. As a result of the encounter, Beierle was issued a trespass warning for all of campus, according to the reports.
A few weeks later, Beierle was spotted on campus again and arrested for trespassing. FSU police had no further contact with Beierle after the arrest, a campus spokesperson told BuzzFeed News.
In 2016, Beierle told a young woman who was laying out at the pool of an apartment complex in Tallahassee that she had "a nice butt," according to the police report.
"She thanked him and he offered to put sunscreen on it," the police report said. "She told him no thank you, she did not need it."
Beierle then asked her name and said it was nice to meet her. He then "slapped her butt, and grabbed it and then shock [sic] it," the report said.
Prosecutors eventually dropped charges in both the 2012 and 2016 cases, according to online court records.
The 2014 trespassing case was dismissed for "other pre-trial intervention," according to the records.
In a punk song he made called "Don't Shame," Beierle sang of walking into a girl's locker room and going on an "ass-grabbing rampage of underage girls." He also spoke about grabbing women in the song "Handful of Bare Ass."
"I have no shame, but this is to blame. I would do anything. I just don't care. I have no fear of any consequences," he sang.
"I am pro-death," the song continued. "The more that die the merrier."
Stephanie K. Baer contributed reporting to this story.