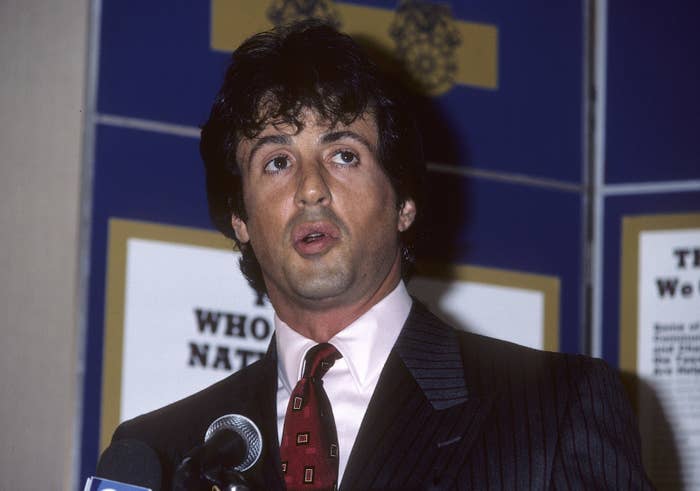 Sylvester Stallone on Thursday vehemently denied a report that he allegedly forced a 16-year-old fan into a threesome with his bodyguard in the 1980s.
"This is a ridiculous, categorically false story," Michelle Bega, a spokesperson for Stallone, said in a statement. "No one was ever aware of this story until it was published today, including Mr. Stallone. At no time was Mr. Stallone ever contacted by authorities or anyone else regarding this matter."

"It never happened," Stallone, 71, added in a statement through his publicist.
The report published Thursday by the Daily Mail featured a redacted copy of a 1986 Las Vegas police report titled "possible sexual assault."
The story alleged Stone met the unnamed 16-year-old girl while filming a movie in the city and flirted with her while his bodyguard, Michael "Mike" De Luca, then arranged for her to come to his hotel room.
The girl reportedly told police that while having sex with Stallone, he suddenly encouraged De Luca to join them without her permission from a hiding spot in the bathroom.
"[The girl] states it was at this time that she became very uncomfortable with the situation," the police report cited by the Daily Mail states. "She states she did not want to have any type of sexual contact with the bodyguard, but felt like she had no choice in the matter."
She also said she felt "intimidated" despite there being no physical force.
The bodyguard then allegedly forced her to perform oral sex on him, before penetrating her, according to the report.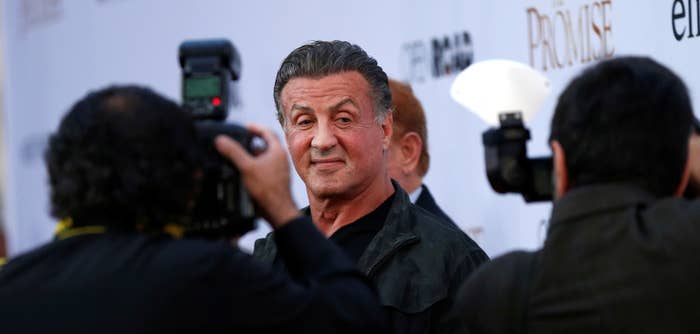 After the incident, the girl then alleged Stallone told her not to tell anyone or they would "have to beat her head in" because they were married, but that she took this as a joke.
A spokesperson for the Las Vegas Police Department on Friday told BuzzFeed News the department "does not have any records of that event from that time period."
However, a retired detective who headed the department's sexual assault unit reportedly told MailOnline the report was a true copy of the original.
The girl allegedly told police she was "humiliated and ashamed," but did not want to press charges over the incident.
The police report cited in the Mail story says five people were contacted by detectives, but their names are redacted.

De Luca was fatally shot by police in 2013 during a traffic stop.