Manhattan's Stonewall Inn, the bar which was the site of 1969 protests that gave birth to LGBT rights movement, was declared a New York City landmark Tuesday -- the first time a place has been granted such protection because of its place in LGBT history.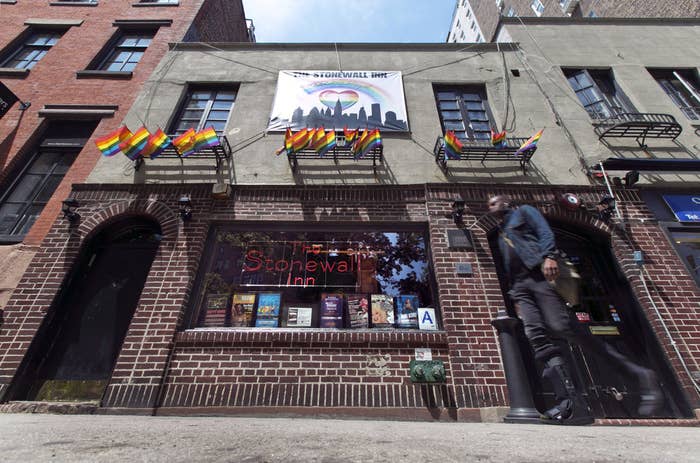 The decision, made unanimously by members of the New York City Landmarks Preservation Commission, means the Greenwich Village building will be protected from future unsanctioned development.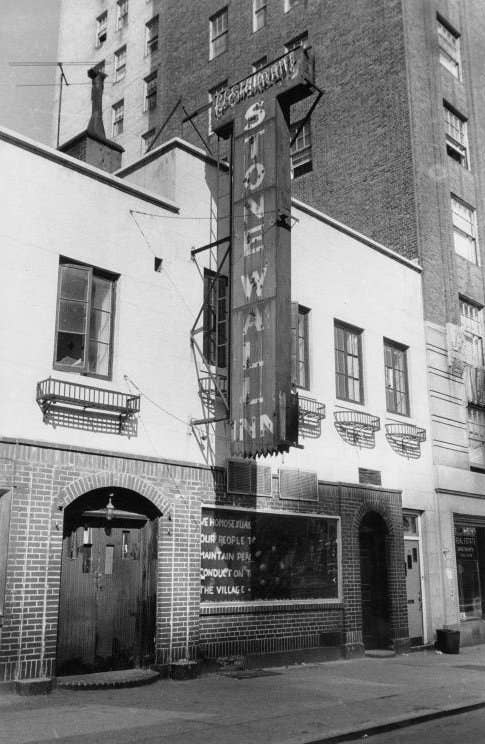 On June 28, 1969, the gay-friendly bar was raided by police as part of what was a standard practice of repression against the LGBT community.
However, instead of leaving the premises, bar patrons began demonstrating outside the bar in protest against the harsh police treatment. Anti-riot police were deployed to mollify the crowds, but the protests continued for several days.
In addition to giving rise to a number of activist LGBT groups, the first anniversary of the Stonewall riots was marked with parades through New York, Los Angeles, San Francisco, and Chicago -- celebrations which eventually gave rise to what is now International Pride Month.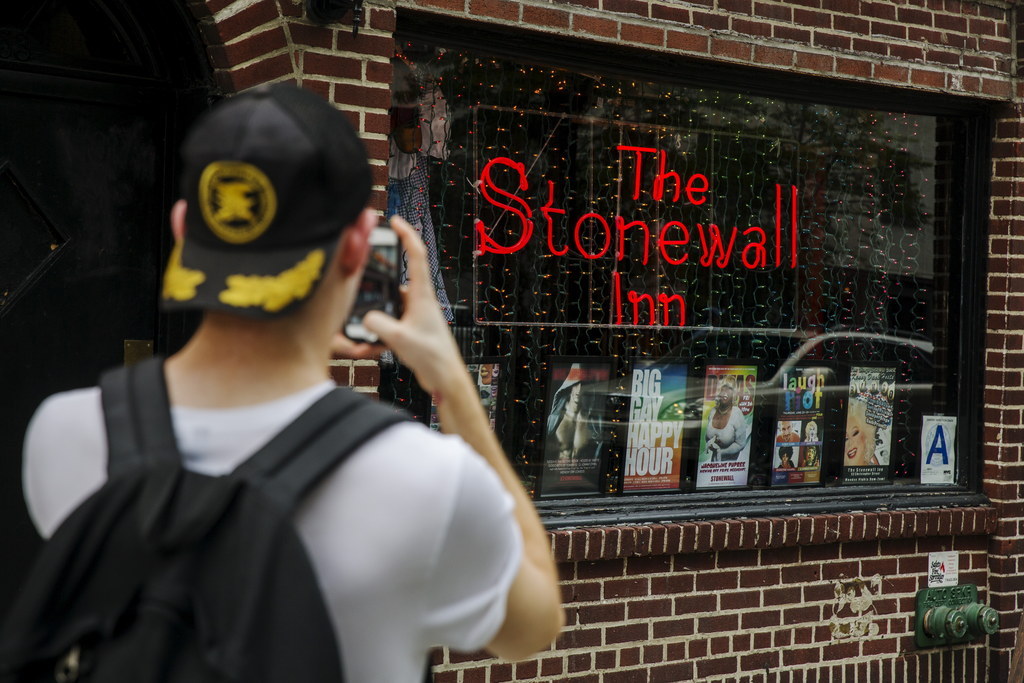 "The events at Stonewall were a turning point in the LGBT rights movement and in the history of our nation," Landmarks Preservation Commission Chair Meenakshi Srinivasan said.
"This building is a symbol of a time when LGBT New Yorkers took a stand and vowed that they would no longer live in the shadows, standing up for the equal rights of all New Yorkers," she said.
The bar was also the site of celebrations in 2011 when President Barack Obama declared his support for same-sex marriage and in 2013 when the Supreme Court struck down the Defense of Marriage Act.
A Supreme Court ruling on same-sex marriage rights nationwide is expected in the coming days.