Ferguson Shooting Suspect Was Not Targeting Cops, Attorney Says
Jeffrey Williams, 20, was charged Sunday over the shooting of two police officers during protests early Thursday. His attorney, though, said the officers were not targeted.
A suspect was arrested and charged Sunday in connection with the shooting of two police officers during protests in Ferguson, Missouri, early on Thursday morning, St. Louis Police said.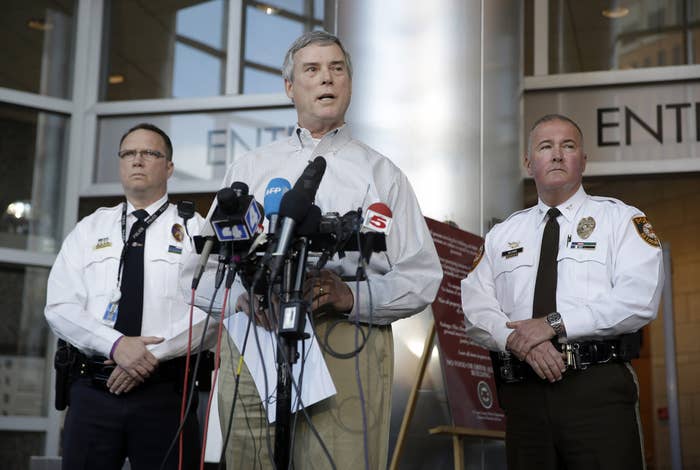 Jeffrey Williams, 20, was charged with two counts of first-degree assault, St. Louis County Prosecuting Attorney Bob McCulloch told reporters.
Williams was also charged with firing a weapon from inside a vehicle, as well as three counts of armed criminal action. St. Louis County police said he used a handgun.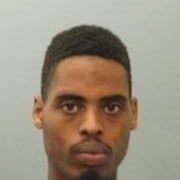 Noting there is "a lot of work still to be done," McCulloch said Williams had confessed to firing the gun as officers stood outside the Ferguson Police Department as protesters demonstrated against city officials.
A 41-year-old officer from St. Louis County was shot in the shoulder, while a 32-year-old officer from Webster Groves was shot in the face.
Both officers have since been treated and released from Barnes-Jewish Hospital.
However, McCulloch said Williams claimed he was not aiming at police officers, but was instead involved in a dispute with unnamed others.
"We're not sure there was a dispute," McCulloch said.
But in an interview with the Associated Press, Williams's attorney, Jerryl Christmas said the incident "wasn't any type of ambush shooting."
"Those officers were shot accidentally," he said.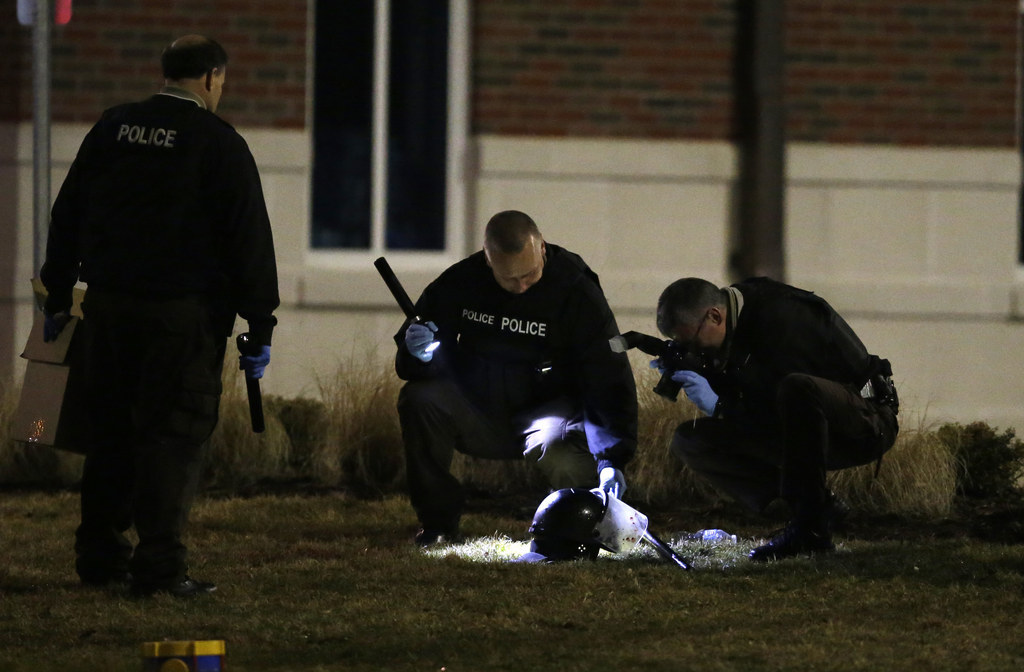 McCulloch said Williams had participated in previous protests at Ferguson, and was demonstrating outside the police department on Wednesday evening, prior to the shooting.
Long time protester Tony Rice, who spoke with BuzzFeed News after Sunday's news conference, said that he did not recognize Williams' name or any of the other information about him that was quickly circulating on social media.
"He's not a protester," Rice said.
According to Christmas, Williams was at the scene of the protest early Thursday morning when the shooting took place. However, Christmas said that Williams "was not part of the protest."
Christmas said that he does not believe Williams shot the officers, though when asked who might have fired those shots he said it was still too early in the investigation to determine.
"He's not affiliated with any of the groups that protest," Christmas said.
Danielle Dear, Williams' girlfriend, told the St. Louis Post-Dispatch that Williams told her he had been involved in a shooting with some people — but not police. She said she didn't believe he regularly attended protests.
Police have recovered a gun linked to shell casings recovered from the scene, McCulloch said.
Williams is being held on $300,000 bond.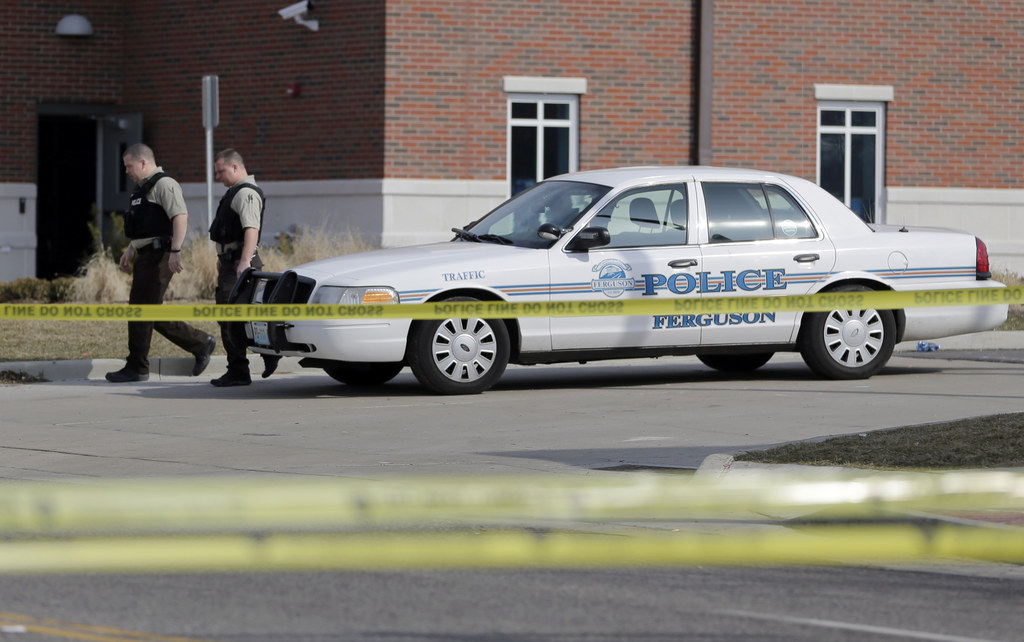 Attorney General Eric Holder released a statement on Williams' arrest:
"This arrest sends a clear message that acts of violence against our law enforcement personnel will never be tolerated. The swiftness of this action is a credit to the significant cooperation between federal authorities and the St. Louis County Police Department. The ATF's ballistic imaging technology has played a critical role in the ongoing investigation. I commend both the ATF and St. Louis police for their tremendous work in identifying this suspect.

"In the days ahead, we will continue to partner with the authorities in St. Louis County to secure justice for all those affected by this heinous and cowardly crime. And we will continue to stand vigilant in support of public safety officers and the communities they serve."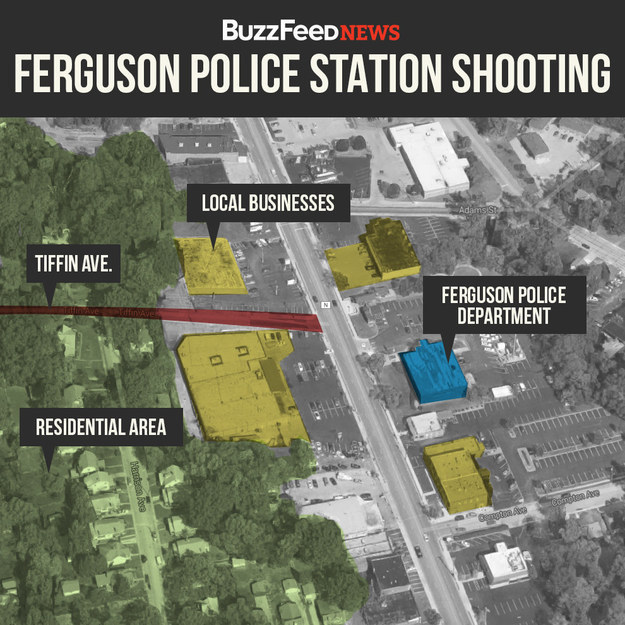 On Sunday, reporters began to gather outside a St. Louis home where Williams had lived.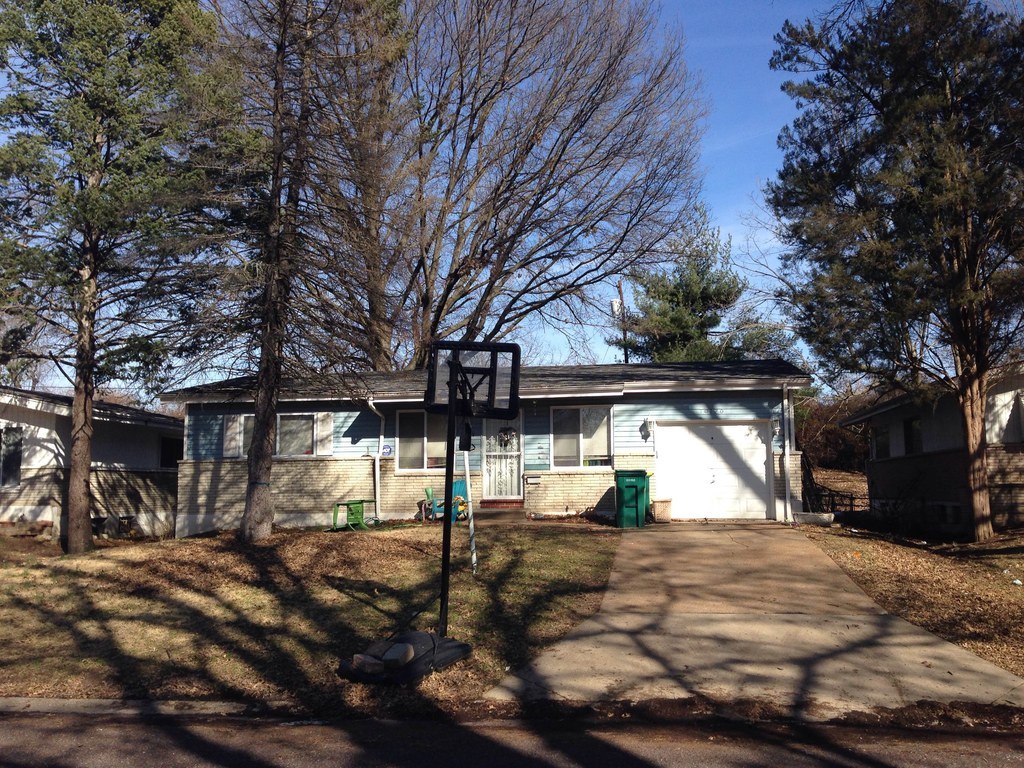 The week after Ferguson teenager Michael Brown was shot by Officer Darren Wilson, Williams posted this status on his Facebook account.
The shooting of the two officers was roundly condemned by both state and federal officials.
During a television appearance on Thursday, President Obama called for the arrest of the "criminals" behind the shooting.
"There's no excuse for criminal acts. Whoever fired those shots shouldn't detract from the issue. They're criminals," Obama said.
Missouri Gov. Jay Nixon visited Ferguson on Thursday to be briefed on the matter.
"I ask Missourians to join me in calling for calm in the wake of the cowardly and reprehensible ambush of two police officers who were acting to protect the public," Nixon said.
The family of Michael Brown, the slain black teenager whose death at the hands of a Ferguson police officer ignited a national wave of racial drama last year, also condemned the incident.
"We reject any kind of violence directed toward members of law enforcement. It cannot and will not be tolerated," the family said.
St. Louis Regional Crime Stoppers had offered a $10,000 reward for information leading to the arrest of the shooter.
Bishop Derrick Robinson told BuzzFeed News Friday night that Williams was not a protester.
Robinson — a longtime protester and bishop of the Kingdom Destiny Fellowship International — visited Williams Sunday afternoon in jail. During the conversation, Williams said he was not a protester and explained that the shooting happened after he was robbed, Robinson told BuzzFeed News.
Robinson also described seeing bruises on Williams' upper body and said the injuries were inflicted by police. An excerpt of the audio from Robinson's conversation with BuzzFeed News — which took place outside the Ferguson Police Department — is included below and has been edited for length and sound quality.
The St. Louis Police Department did not immediately respond to BuzzFeed News' requests for comment Sunday night. However, after Sunday's news conference, department spokesman Brian Schellman said Williams had been taken into custody "without incident."
Williams' attorney also claimed the 20-year-old was beaten by officers during his arrest, an allegation strongly denied by police.
Christmas told BuzzFeed News that during a visit to the jail Monday, Williams lifted his shirt and showed him extensive bruising across his upper body. He also had a "knot" on the back of his head where he claims police hit him with the butt of a gun.
"He has bruising on both shoulders and all the way across his back and on his neck," Christmas said. "It looked like they did a good job of staying away from his face."
According to Christmas, the beating happened during Williams' arrest and before he was taken in for questioning.
Christmas also questioned the validity of Williams' statements to police.
"When I see that kind of bruising, it indicates to me that these statements may not be voluntarily given," he said.
St. Louis County police called the allegations "completely false."
In a statement issued to BuzzFeed News, the department said that immediately after Williams' arrest, he was taken to police headquarters and interviewed under audio and video monitoring.
He was later booked into jail "in the very same manner as anyone else taken into custody." At that time, a nurse examined Williams and determined he was "fit for confinement."
"With regard to the allegations that Jeffrey Williams was 'beaten' by police, the St. Louis County Police Department calls these allegations completely false," the department said.
The St. Louis County Prosecutor's Office told BuzzFeed News that Williams was arraigned Monday morning, but did not say if he showed any visible signs of injury.
Family members did not immediately respond to BuzzFeed News' request for comment.