This is Paul Chesnaye and his daughter Lucy, who live on the outskirts of London.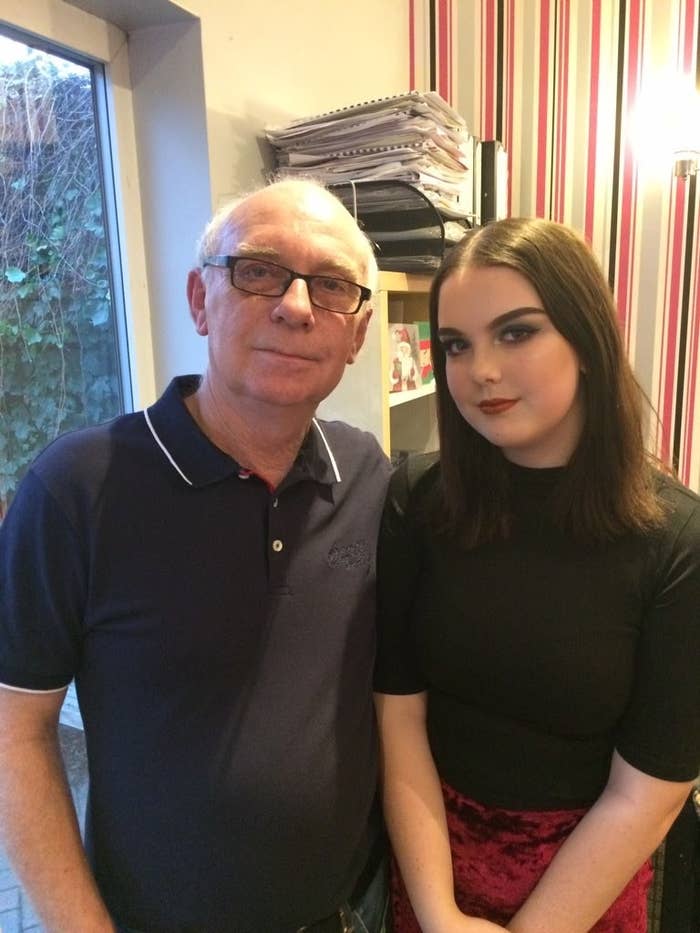 They've had a difficult week after enduring a family tragedy a few days ago, Paul told BuzzFeed News, and found themselves in need of some laughter this Christmas.
So Paul decided that he would make his loved ones smile by spreading some holiday cheer with others — namely, the squirrels that frequent their backyard.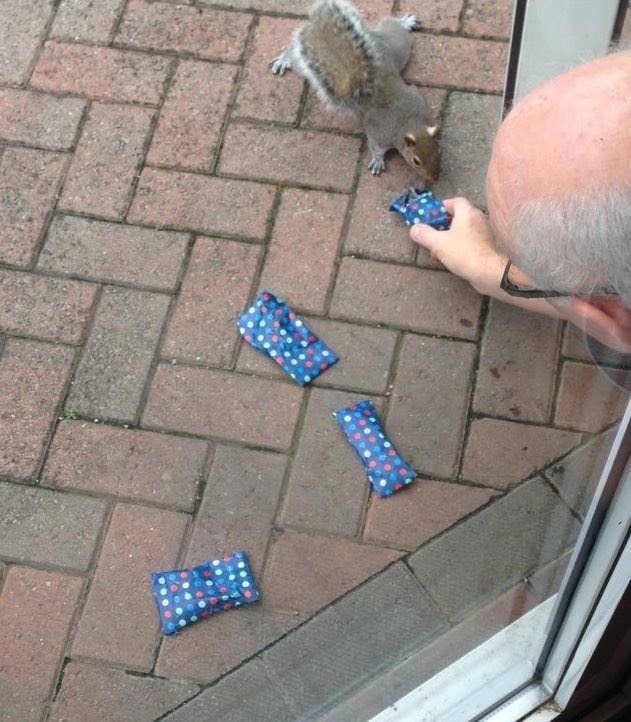 He packaged up some nuts in wrapping paper so their furry friends would have something to open on Christmas morning.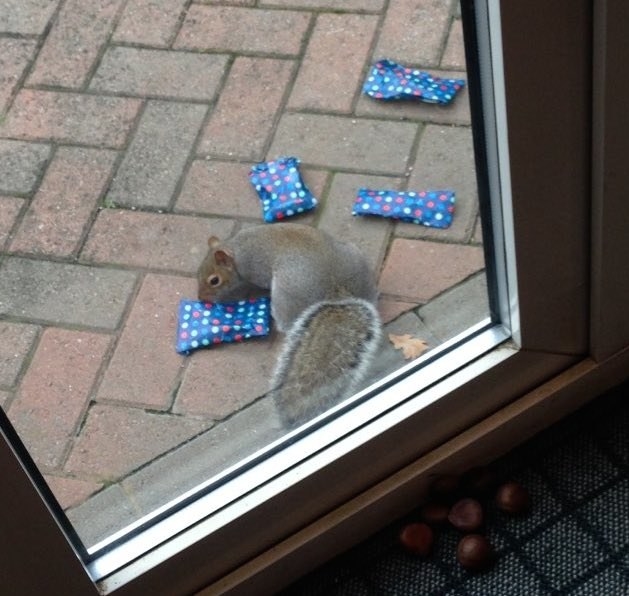 "We had some Brazil nuts, some peanuts, almonds, and cashews," Paul said. "They got a real selection so it was a special Christmas present!"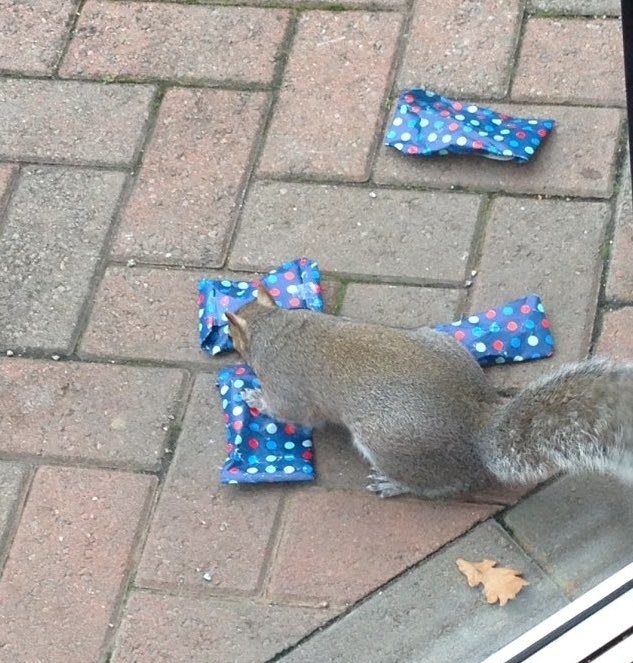 The squirrels were wary at first, but eventually got into the Christmas spirit and tore into their gifts.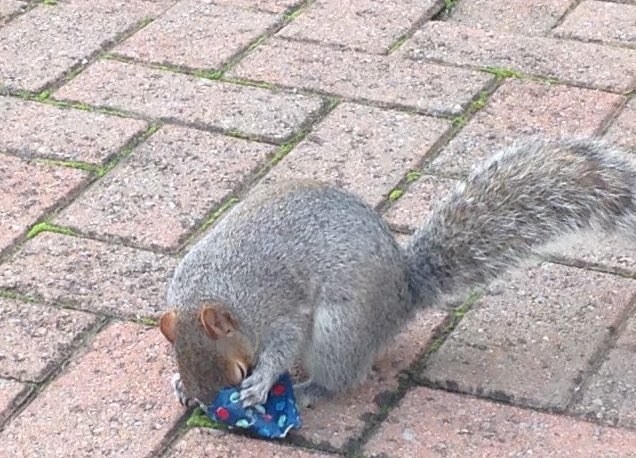 Lucy decided to share her dad's lovely gesture on Twitter, where it soon went viral and was shared by thousands.
People thought Paul's gift-giving embodied the spirit of Christmas.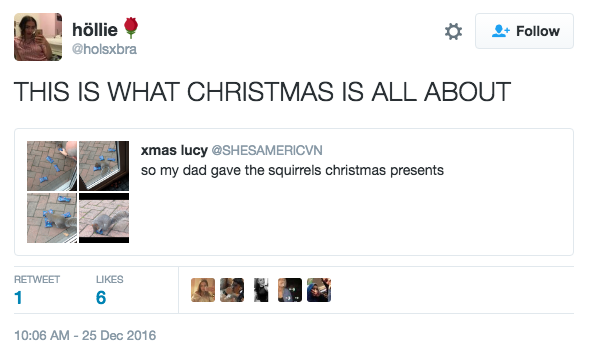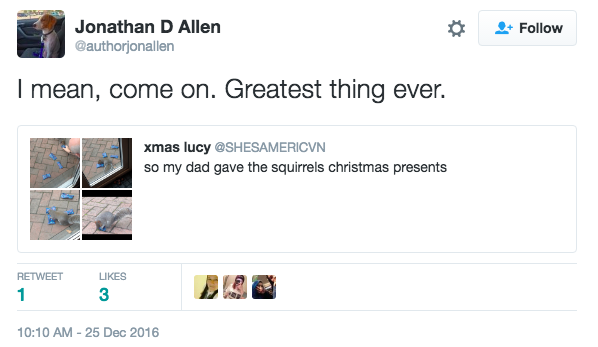 He was called a "kind soul"...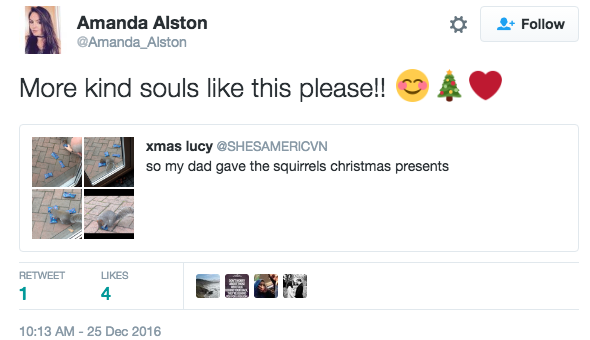 ...and "pure."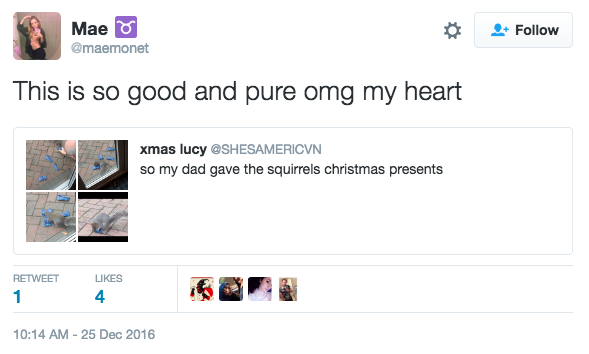 Paul said that going viral on Christmas has brightened up his family's day.
"My daughter said the reaction to her tweet has been incredible, but this is all new to me," he said.
"My family is used to me being a bit nutty at times," he said.