German Chancellor Angela Merkel visited the White House on Friday for her first face-to-face meeting with President Trump.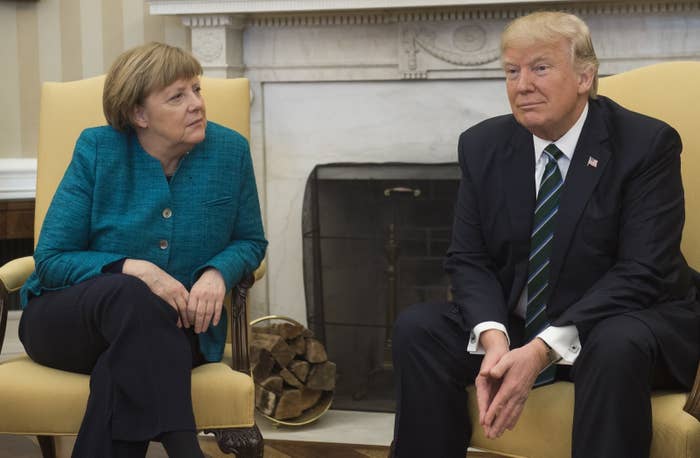 AND THEN THIS HAPPENED...
TRUMP COMPLETELY IGNORED MERKEL WHEN SHE ASKED IF HE WANTED TO SHAKE HANDS FOR THE CAMERAS. 💀
YOU CAN ACTUALLY PINPOINT THE MOMENT WHEN SHE REALIZES JUST HOW AWKWARD THIS IS.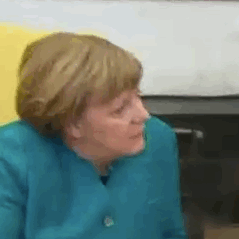 To be fair, it's not 100% clear whether Trump heard Merkel amid the noise in the room, but the result was still mighty painful.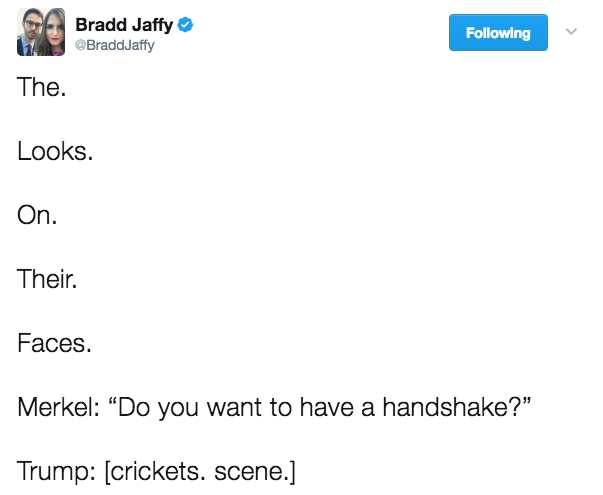 Lots of people compared Trump's behavior to that of a child.



But mostly, people were just suffering from a severe case of second-hand embarrassment.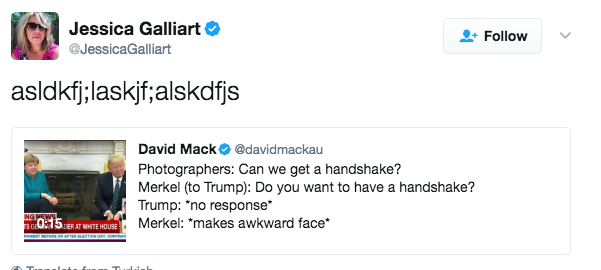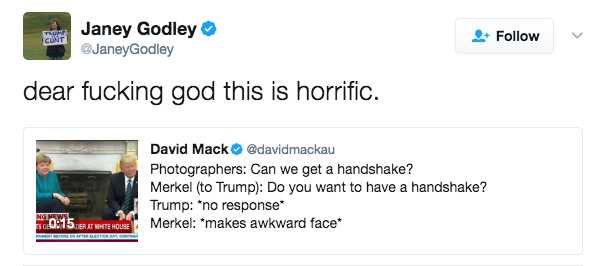 What's German for "This is painfully awkward and I have to go now"?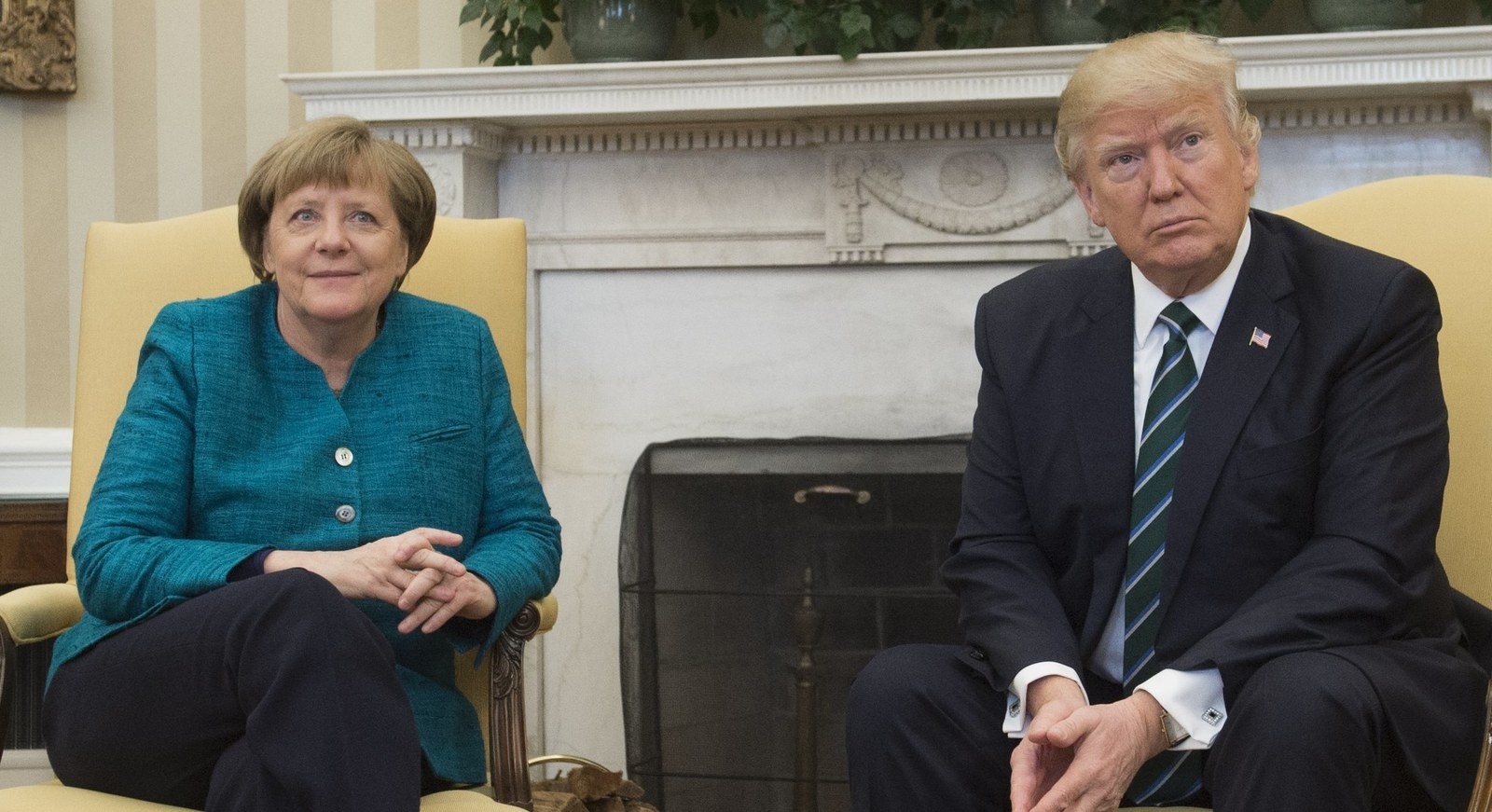 UPDATE
The two did later share a handshake in front of the press following a news conference at the White House.