Three Dead In South Carolina After Historic Rainfall And Flash Flood Emergency
"We haven't seen this level of rain in the low country in 1,000 years. That's how big this is," Gov. Nikki Haley told reporters Sunday.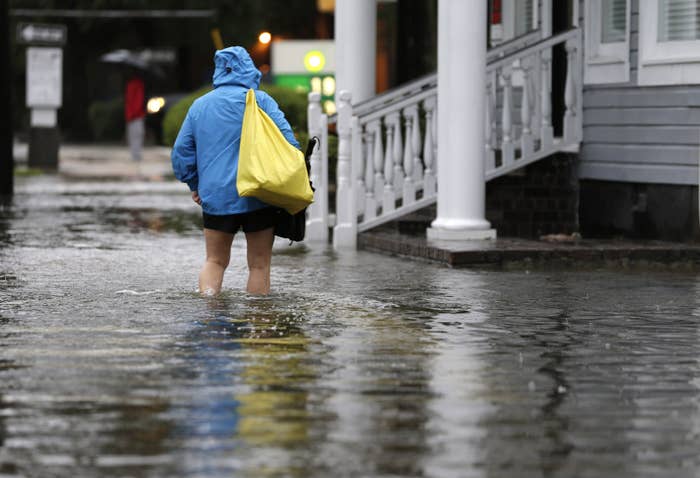 At least three people have died in South Carolina due to severe rainfall, Gov. Nikki Haley said Sunday, as a powerful low pressure system surged through the state, bringing more than 16 inches of rain in some areas.
"We haven't seen this level of rain in the low country in 1,000 years. That's how big this is," Haley said. "That's what South Carolina is dealing with right now."

Haley urged residents to stay inside and avoid traveling on roads, saying three people were known to have died due to the poor weather.
"To already have three fatalities, that's three too many," she said.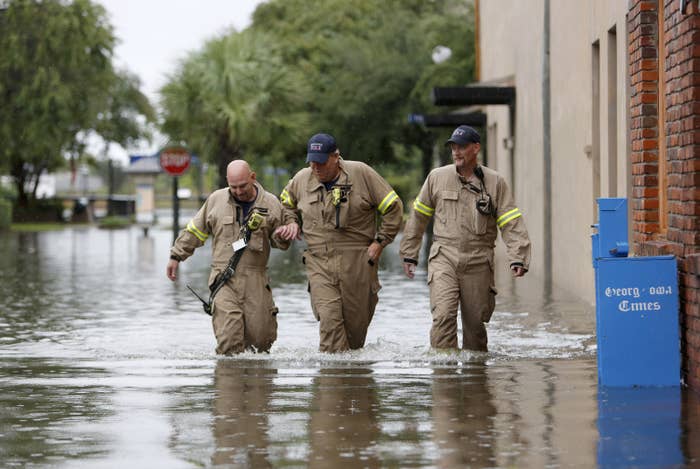 Shortly after midnight on Sunday, the National Weather Service (NWS) issued flash flood emergency warnings for Charleston, Berkeley, and Dorchester counties, noting the risk of "catastrophic" flooding.
"This is a life-threatening situation," the NWS warned.
Officials warned of the possibility of heavy rainfall and unusually high tides continuing over Sunday night and into Monday morning
"Significant flooding is still ongoing in many areas and due to the extremely wet soils from rain over the past three days and the increasing coastal tides the flooding will remain a problem," the NWS said.
More than 11 inches of rain fell on the city in 48 hours, while more than 16 inches were recorded near Columbia, the state's capital.
According to Weather.com, the rainfall is due to tropical moisture tied to Hurricane Joaquin, a former Category 4 storm that battered the Bahamas before weakening as it made its way up the U.S. east coast.

Officials in Richland County, in which Columbia lies, said more than 100 people had been rescued from vehicles while attempting to cross flooded roads.
The state's Department of Transportation on Sunday afternoon closed a 70-mile stretch of the I-95 highway due to a number of flooded stretches of roadway.
Haley said she had activated 600 National Guardsmen to assist in rescues and evacuations.
Watch this video of the Coast Guard rescuing a mother and her 15-month-old infant from a flooded house in Huger.
Charleston Mayor Joseph P. Riley Jr. described the rainfall as historic, predicting the rainfall would reach the highest ever levels recorded in his city for the month of October.
"What we are experiencing is an unprecedented event. That is the huge amount of rain over a relatively short period of days," he told the Charleston City Paper.
"This will eventually pass," the mayor said. "Our goal right now is just to get everybody through safe and in the most pleasant manner possible."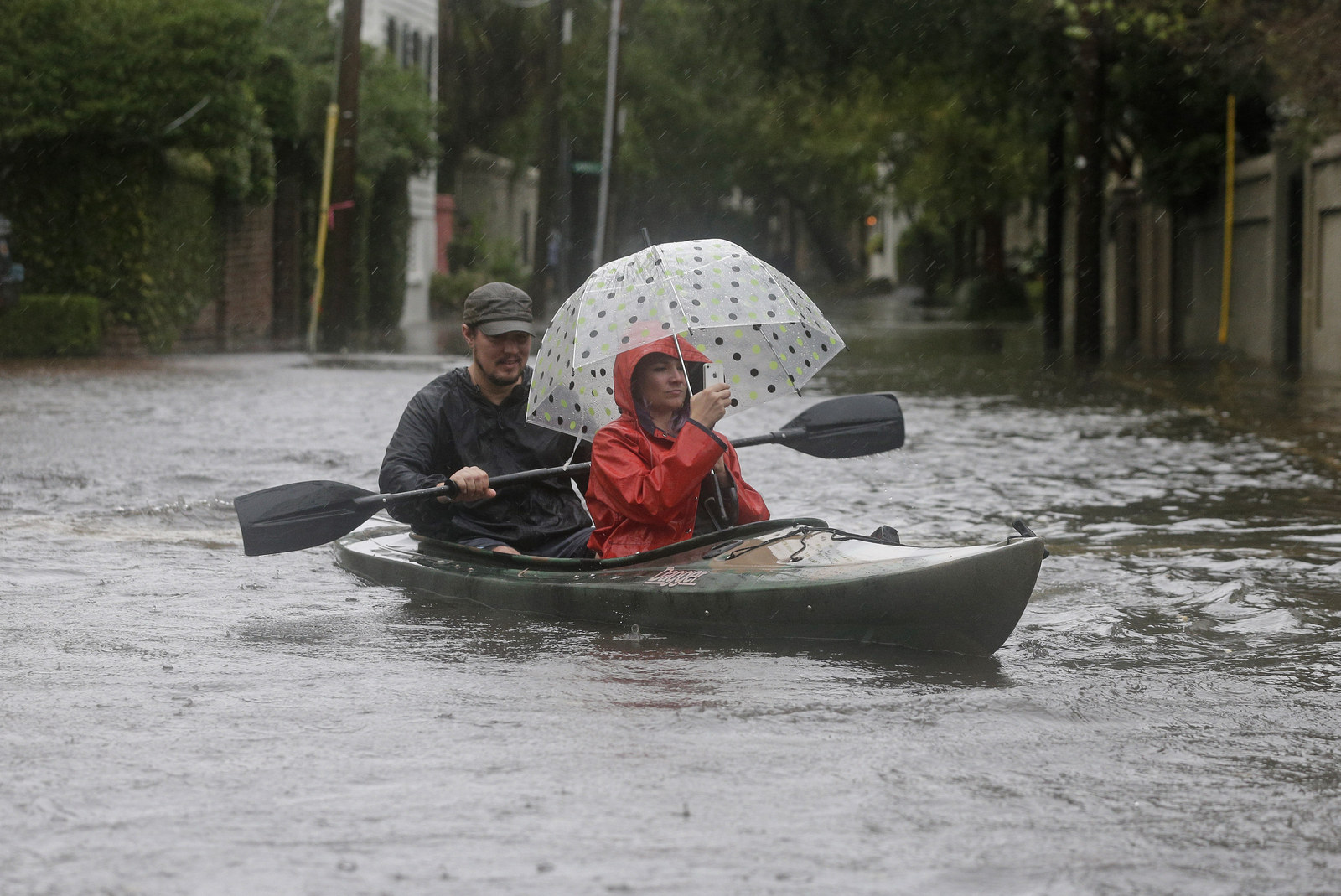 Police in the city closed more than 50 roads and urged motorists to avoid side streets that still have significant amounts of flooding.
"It is important for motorists to exercise extreme caution and please don't drive through standing water," Charleston Police spokesman Charles Francis said in an emailed statement.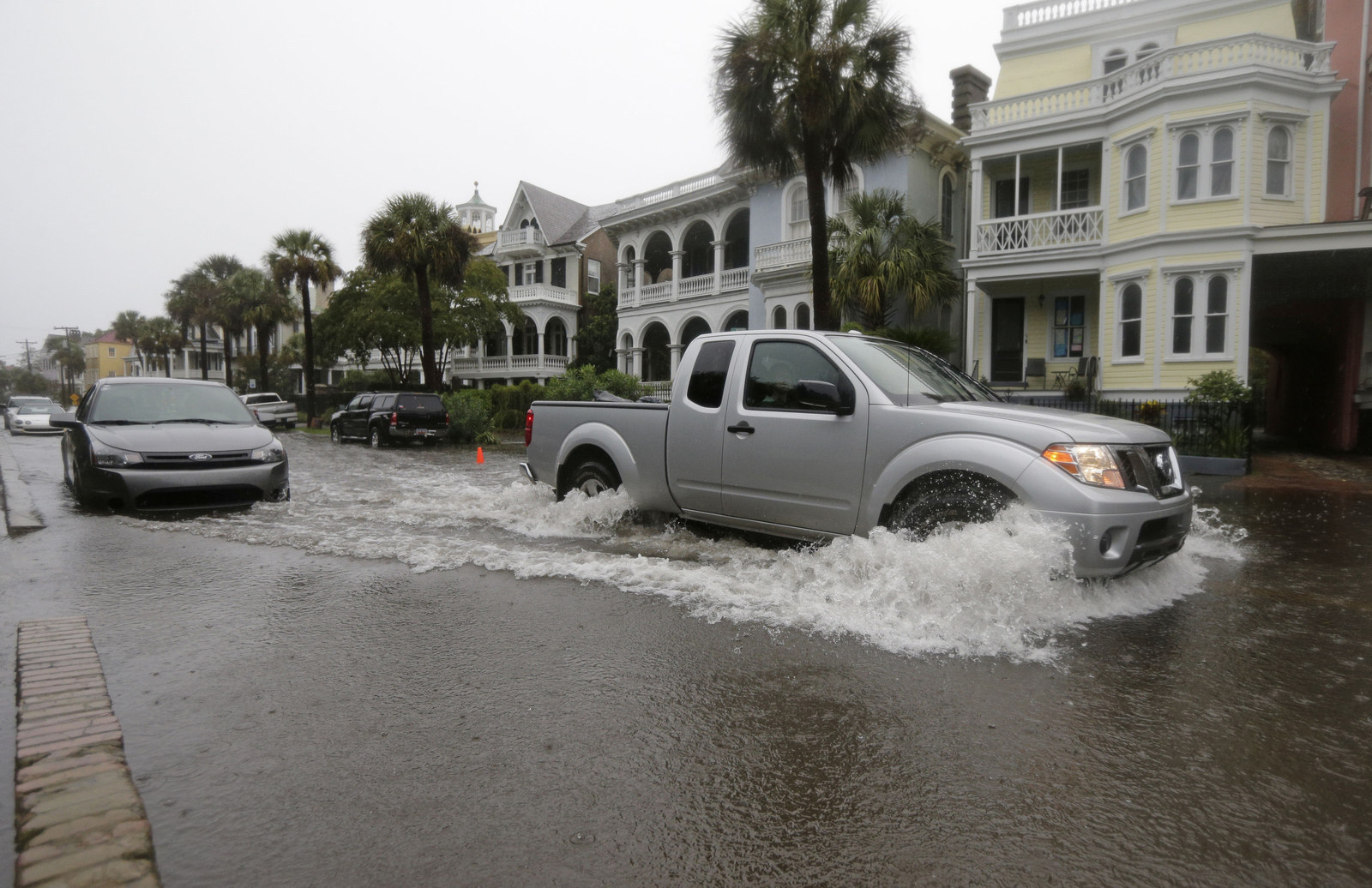 Rain was also causing problems in North Carolina, where Pat McCrory warned his state was vulnerable to severe flooding.
"This storm system isn't over yet," McCrory said Sunday in a press release.
A local CBS affiliate station in North Carolina, WFMY, reported the governor had called on over 70 members of the state's Army National Guard to assist with the relief operations.

On Saturday, President Obama declared a state of emergency in South Carolina, ordering federal aid to bolster state and local efforts.
The Department of Homeland Security and Federal Emergency Management Agency were authorized to coordinate all disaster relief efforts.
Also on Saturday, an animal shelter in Dorchester county became flooded, ABC4 reported, prompting dozens of people to turn up at the Francis Willis SPCA to offer to adopt the pets.
"People just started lining up in droves out there on the street and just walking in and coming through the flood waters and saying, 'What dog can I take? I'll take whatever you have.'" Jennifer Bunch, the president of the SPCA, told ABC4.
More than 50 dogs found temporary and permanent homes, Bunch said.