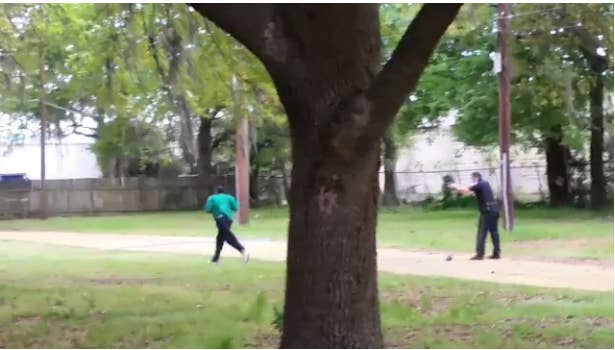 A white South Carolina police officer is facing murder charges after being filmed shooting a black man as he ran from the scene of a traffic stop.
Patrolman First Class Michael Slager, 33, shot Walter Scott, 50, in North Charleston on Saturday after pulling him over for a malfunctioning brake light.
Slager was charged with murder, a felony which carries a conviction of death or a term of 30 years to life in prison, according to a statement from the South Carolina Law Enforcement Division.
The agency, known as SLED, generally investigates officer-involved shootings in the state, and a spokesperson said their investigation is ongoing. It was the 11th officer-involved shooting in South Carolina this year.
On Sunday, Slager's attorney at the time, David Aylor, said that what started out as a routine traffic stop had quickly escalated when a foot chase ensued. Scott was wanted for arrest related to a family court warrant, and he had a history of arrest related to unpaid child support, the Post and Courier reported.
In a statement carried by WFLA, Aylor said Scott "confronted Officer Slager, reached for his Taser, as trained by the department, and then a struggle ensued as the driver tried to overpower Officer Slager in an effort to take his Taser who then felt threatened and reached for his department issued firearm and fired his weapon."
But footage of the incident shot by a bystander — and first obtained by the New York Times and the Post and Courier — appears to show a different set events.
The footage shows Scott being shot eight times as he attempted to run away.
The footage then shows Scott collapsing to the ground, with Slager walking over to handcuff him. The video then shows Slager running back to pick up an object which he then drops next to Scott's body.
On Tuesday, Aylor announced that he was no longer representing Slager, calling the shooting death "a terrible tragedy."
In an interview with NBC Nightly News that aired on Wednesday, the man who recorded the video said the shooting occurred even though the officer "had control of the situation."
Feidin Santana told NBC's Lester Holt that he was walking home at the time when he saw the pursuit and decided to "see what was going on." Before he could start recording video, Santana said the two men were on the ground, and that "you could hear the sound of the Taser."
Still, Santana said, the officer "had control of Scott. And Scott was trying just to get away from the Taser."
Then Scott got up and tried to run away, and Slager opened fire.
After the shooting, Santana said, "I knew right away I had something on my hands."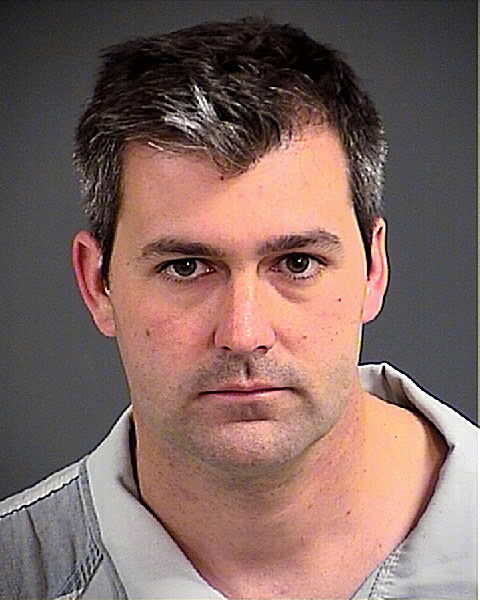 At a news conference Tuesday, authorities announced that after viewing the footage, they had decided to charge the officer with murder.
"I can tell you that as a result of that video and the bad decision made by our officer, he will be charged with murder," North Charleston Mayor R. Keith Summey told reporters, according to the Washington Post.
Inmate records for the Charleston County Sheriff's Office show Slager was taken into custody on Tuesday afternoon. A bail amount had not been set Tuesday night, and his first appearance in court was scheduled for Aug. 21.
A spokesman for the North Charleston Police Department told BuzzFeed News that Slager was also fired from the police force on Tuesday.
The incident comes amid heightened racial tension in the U.S. following the decisions by grand juries in Ferguson, Missouri, and New York City not to file charges against white police officers who had killed unarmed black men.
A September 2014 report from the Post and Courier found that North Charleston's police force failed to represent the racial diversity of the community.
North Charleston's population is 45% black, yet black officers make up just 17% of the police force, the Post and Courier reported.
Scott's family gathered with their attorneys Tuesday night to thank the person who took the video for coming forward. The family will be filing a separate civil lawsuit, their attorney's said.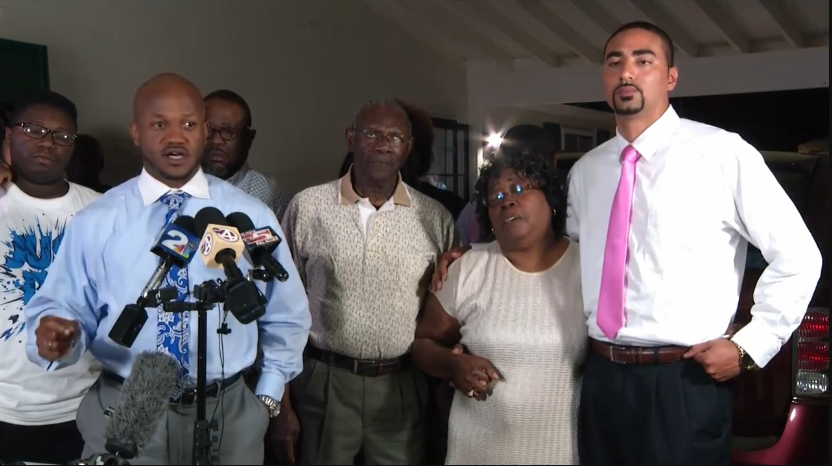 Scott's brother, Anthony Scott, added that the family was glad to see the truth come out.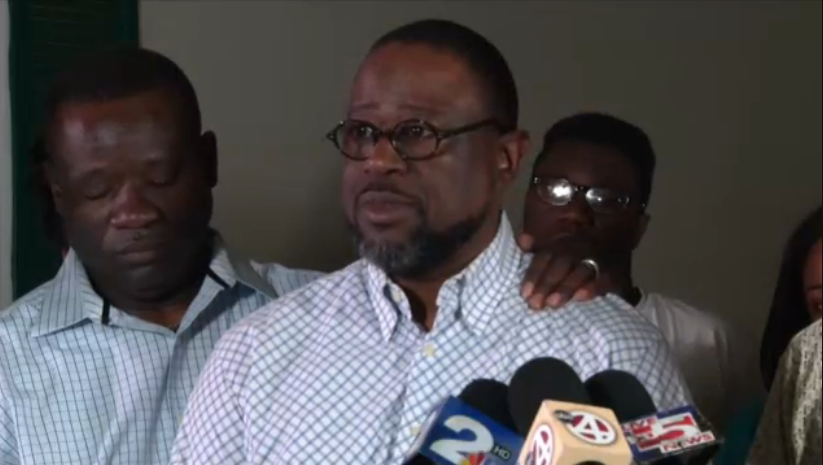 South Carolina Sen. Tim Scott offered his condolences Tuesday night and said he would be watching the outcome of the case.
Gov. Nikki Haley also promised the case would see the full process of the law.
State Rep. Justin Bamberg, who is also an attorney, added he hoped Scott's death would prompt state lawmakers to look seriously at police body cameras.