On Saturday, French police in Marseille clashed with English and Russian soccer fans who had been rioting in the city in the lead up to a UEFA European Championship match.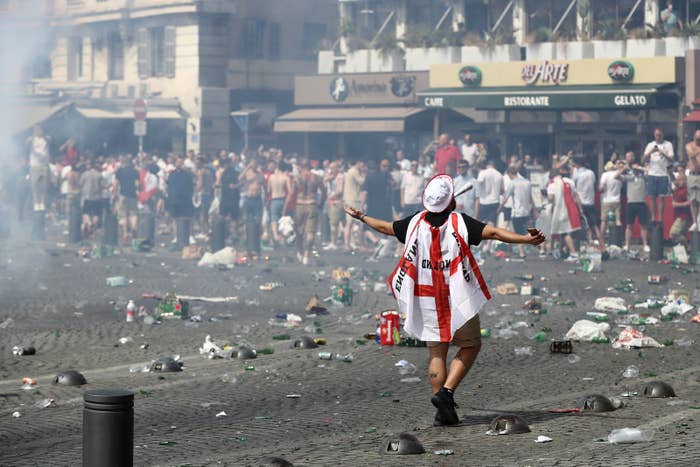 Several people were arrested and injured, according to police, who used tear gas and water cannon to break up the bottle-throwing rioters.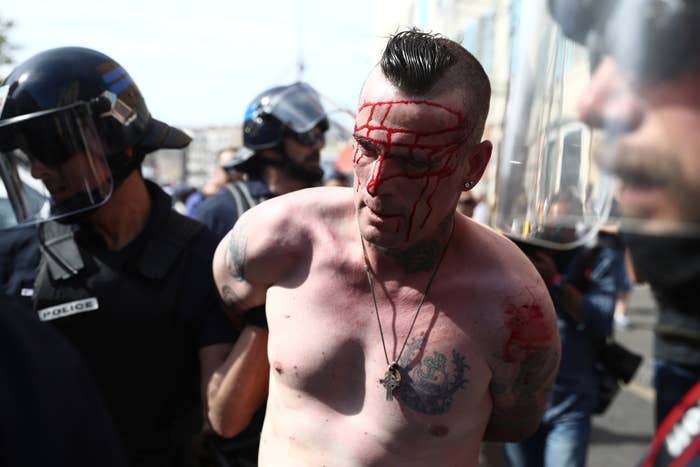 Hayder al-Khoei, research director at England's Centre for Academic Shi'a Studies, was watching the unrest unfold from London when he had an idea.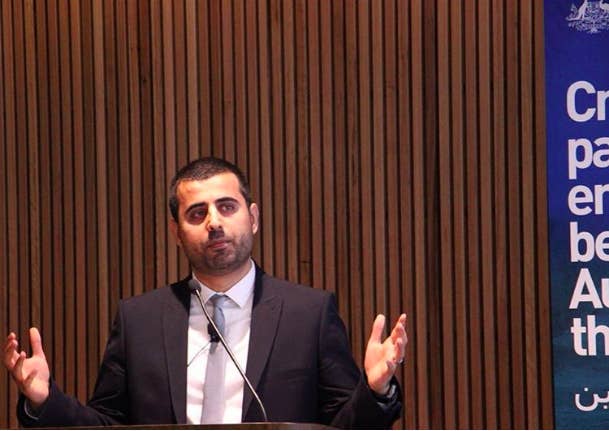 The British-Iraqi began typing out an epic series of tweets, mocking the soccer hooligans while also satirizing the media's portrayal of violence in the Middle East.

"The whole thread is a tongue-in-cheek imitation of how many Western analysts and journalists cover conflict in the Middle East," he told BuzzFeed News.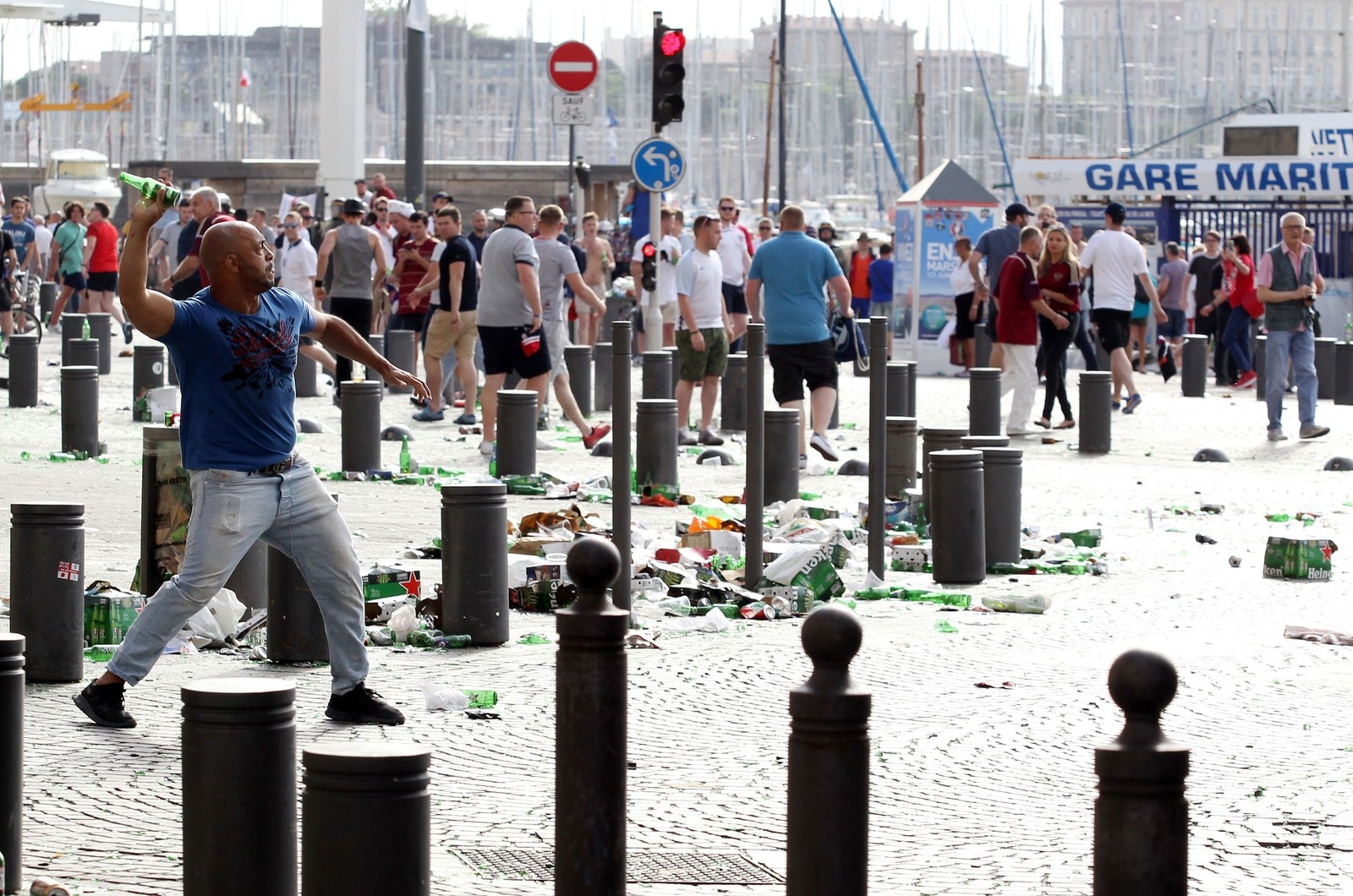 Earlier this month, in a piece for CNN, al-Khoei criticized media for what he said was coverage of Iraq that focused too heavily on sectarian divisions.
"It is not surprising that much of the regional media portray the events in Fallujah as part of a broader sectarian war, especially when this serves the political agendas of governments that control these outlets," he wrote. "However, Western media coverage should be much more nuanced and sophisticated and not play into ISIS' hands who desperately want to make this a black-and-white sectarian war."
It was in this spirit that his tweets on Saturday mocked the "centuries-old" religious divisions of the drunk soccer hooligans...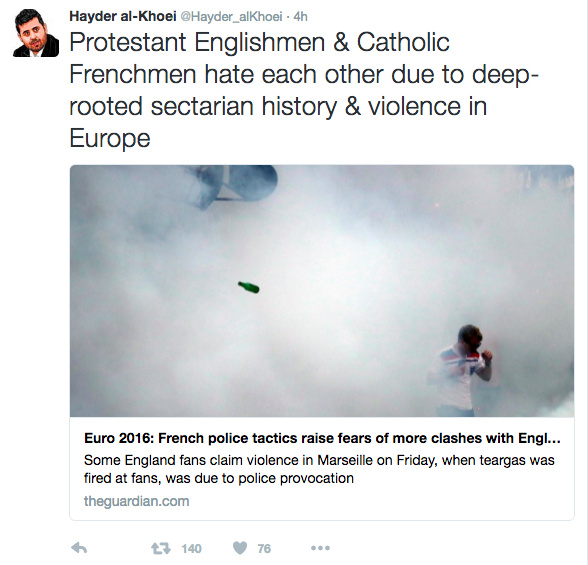 As well as their ~unique~ cultural traditions...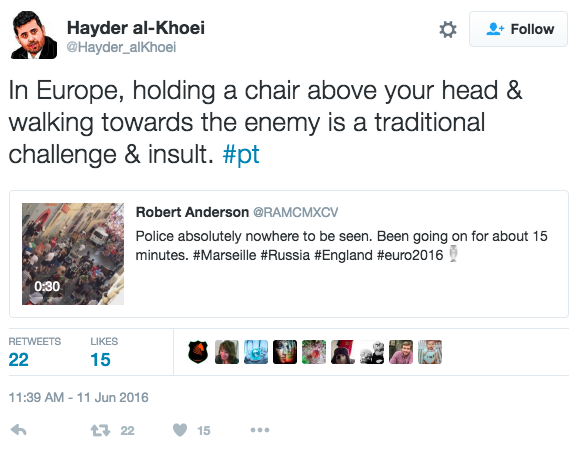 And the way some analysts rush to apply broad geopolitical dimensions to every event.

"Some of the reactions have been hilarious," he told BuzzFeed News. "Many have missed the sarcasm and think I'm being serious."
Read the full thread starting here: