Every year, the Savannah College of Art and Design in Georgia hosts a competition in which students to transform bland sidewalks into vibrant works of art — all using chalk.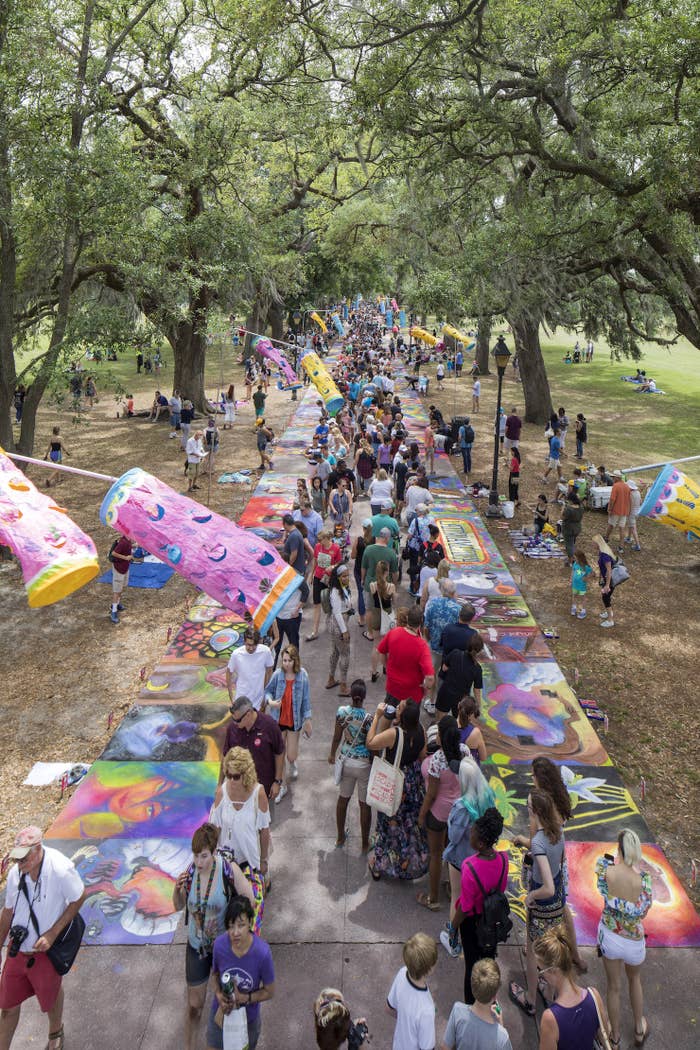 On Saturday, students got down on their hands and knees once again to create their temporary masterpieces as the public watched on.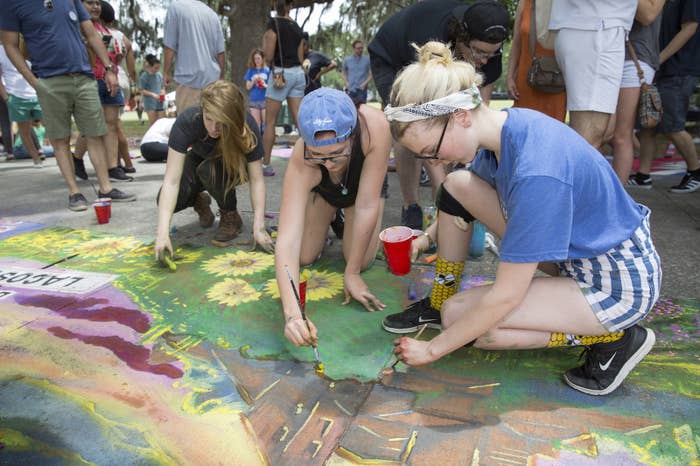 "People love to see art created," festival judge and SCAD professor Ben Ward told BuzzFeed News. "Art is typically put up on a wall and not touched, and you're not sure how it was created. It's inspiring to see the art created right in front of you."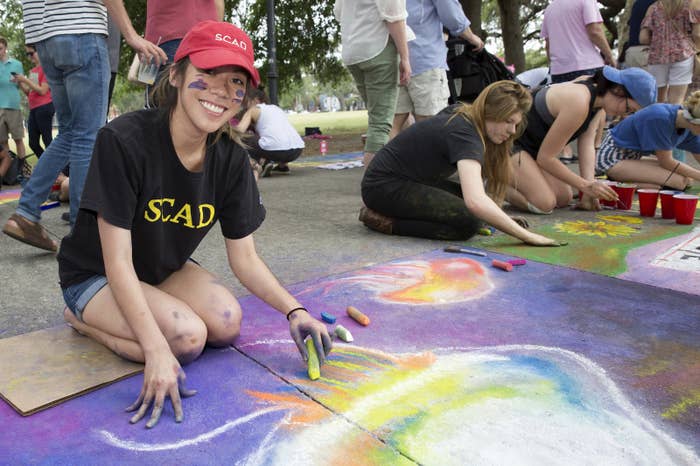 "You're working in the open air, so you have to take the environment into account – heat, wind, leaves, dust, dirt, etc," advised Ward.
"Also, you're working on a surface that is intended to be walked on, so the texture of the concrete is rough, which presents its own challenges when working in chalk."
These aren't your average blackboard chalk drawings, though. Students ground chalk into paint, blended it like a pro, and created beautiful compositions.
The results were an Instagrammer's dream. There were chalk tributes to other artists...
...and even some chalk optical illusions.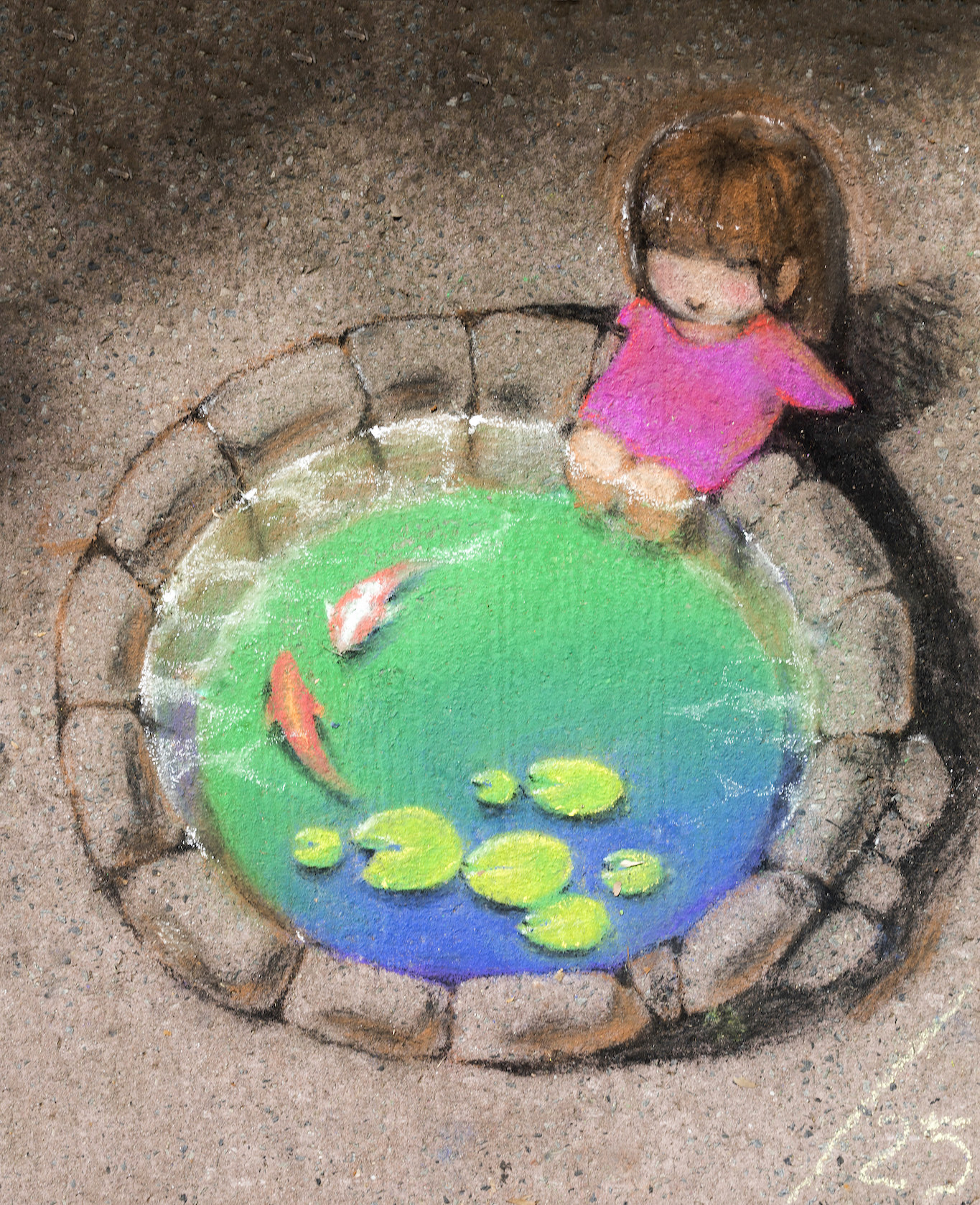 Here's the seriously impressive piece by David Aguilera Padron that won Best of Show: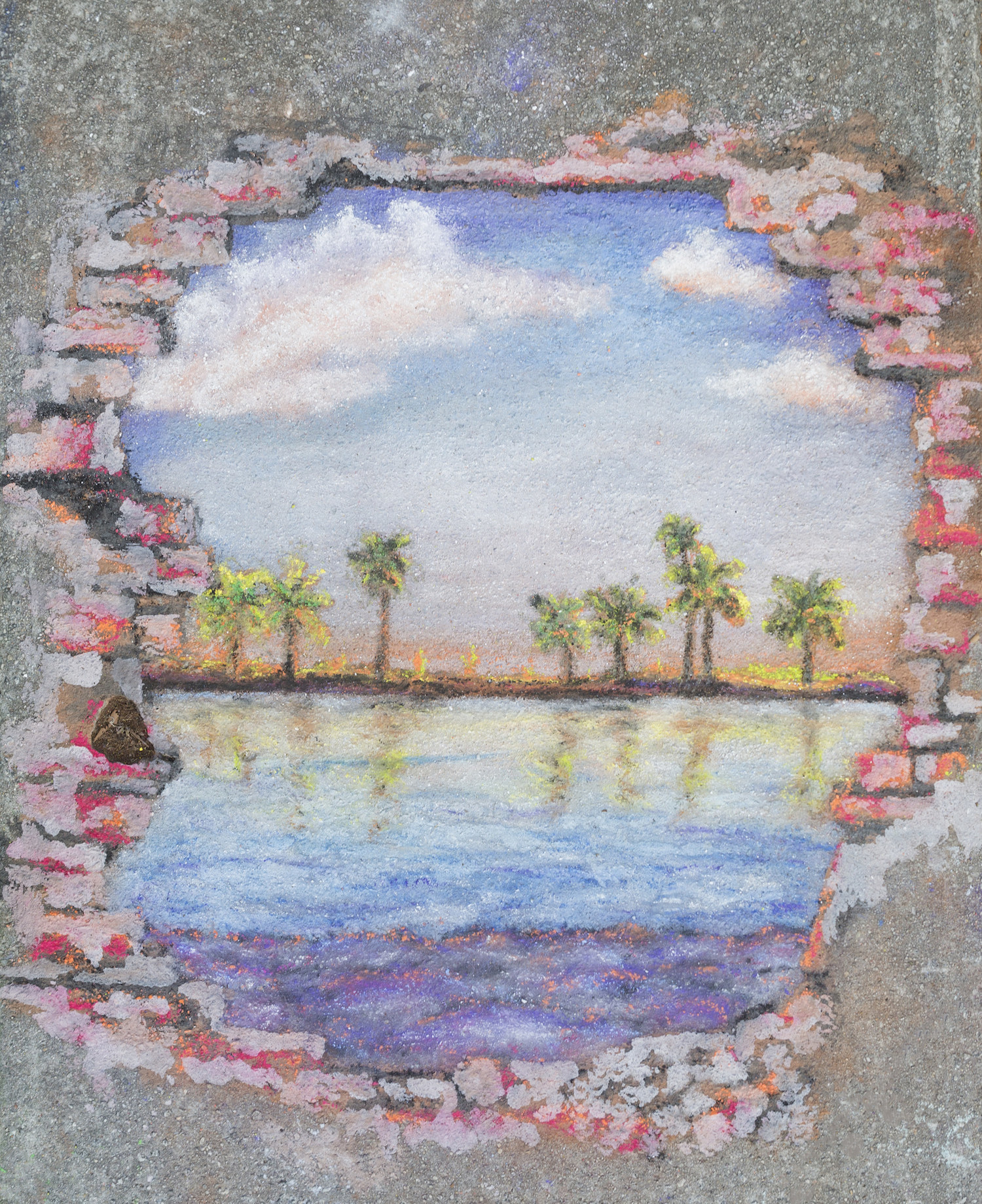 The chalk pieces will be on display in Savannah's Forsyth Park until, well, the rain washes them away, I guess.