If you live in a major city, you may have noticed lately some simple Apple billboards featuring stunning photos shot by people with an iPhone 6.
The crowdsourced advertising campaign is pretty smart: It creates an emotional connection with people while sending the message that the iPhone 6 has a pretty sweet camera.
But, despite what we may think of our artsy Instagram feeds, most of us really use our iPhones for a different kind of photography...
That's more like it.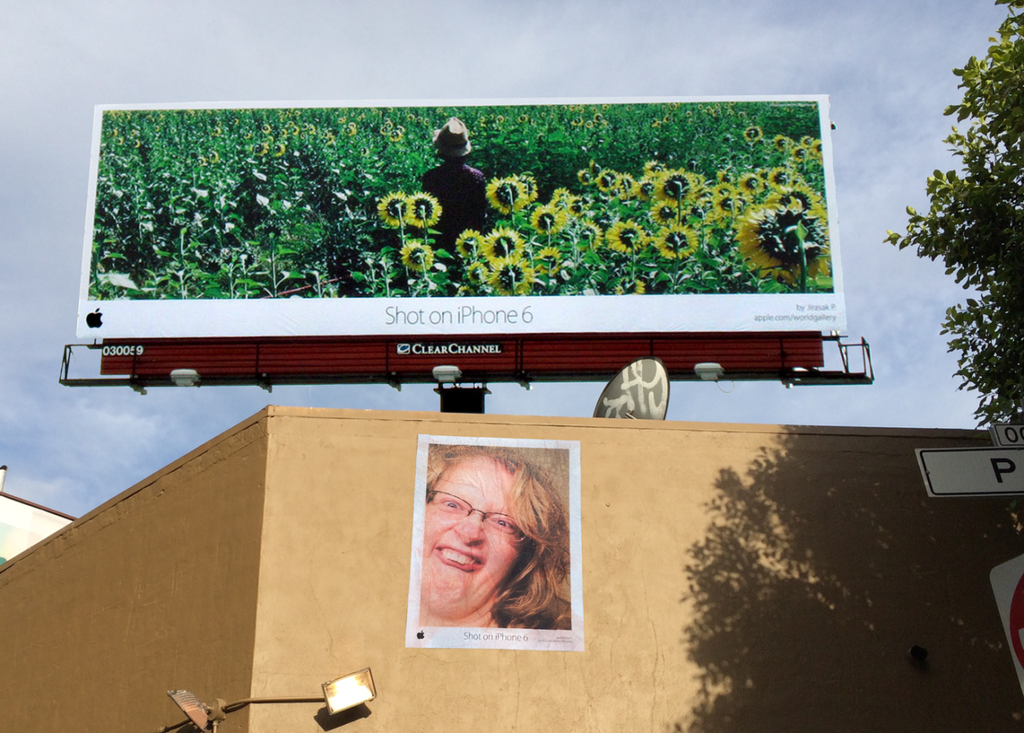 San Francisco creatives Pablo Rochat and Fabio Benedetto have been going around their city with a guerrilla advertising campaign of their own.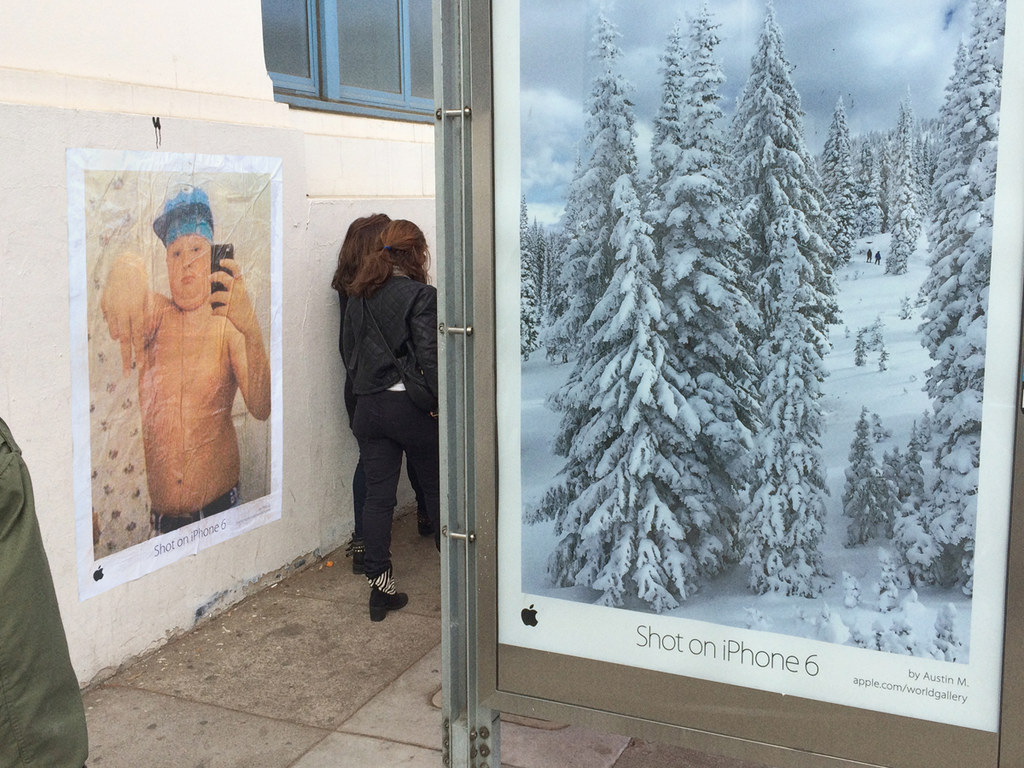 "The iPhone 6 ads are all over San Francisco and we walk by them everyday," Fabio Benedetto told BuzzFeed News. "All the photos Apple selected for the campaign are beautiful."
"Our thought was that people don't always take pretty pictures on their phones, so we thought it would be funny to show the other, non-beautiful, photos people take."
The pair searched online for the most ridiculous photos they could find to spread the truth that iPhones are also pretty good at taking ridiculous selfies.
The posters perfectly mirror the real iPhone 6 billboards, even including the tag "Shot on iPhone 6," but instead of gorgeous vistas they feature pictures of people taking selfies with their phones in their crotch.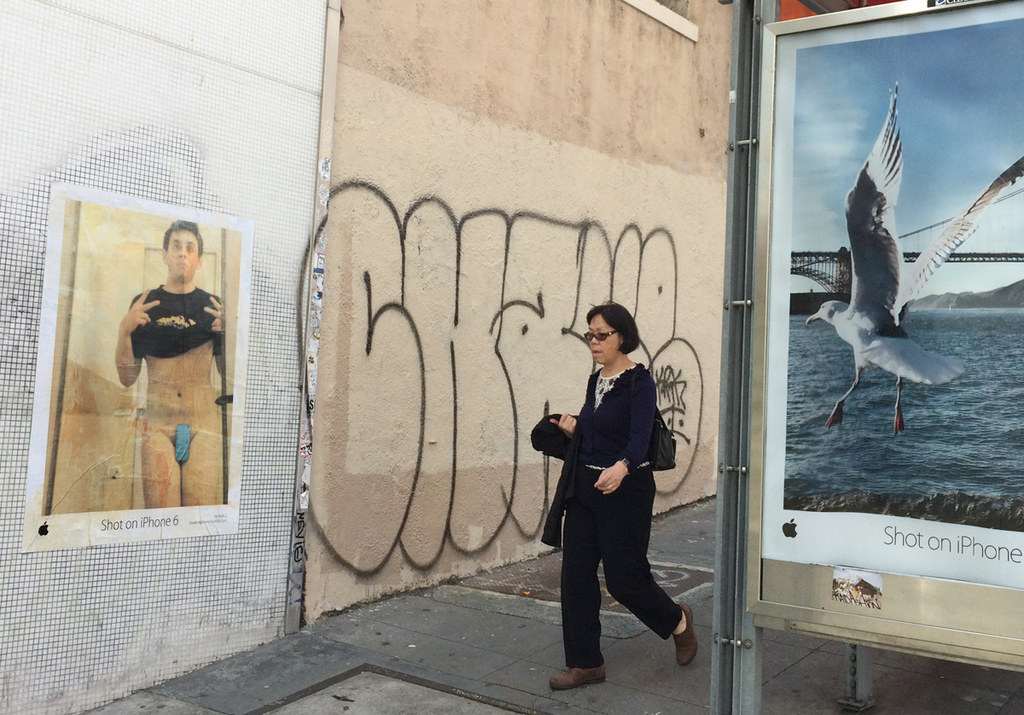 Werk it.