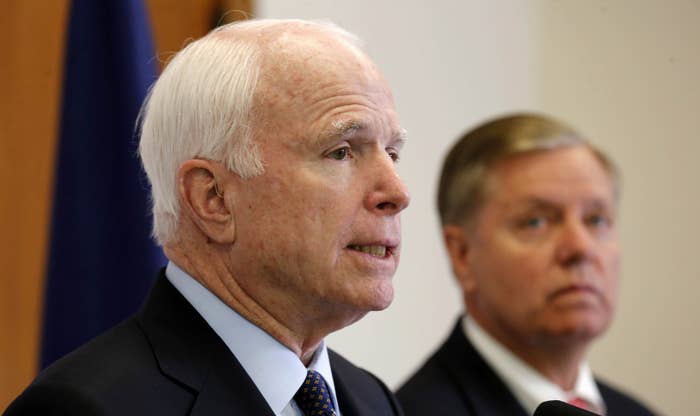 Two days after President-elect Donald Trump dismissed reports of Russian interference in the US election and urged people to "move on," a bipartisan group of leading senators is calling for an inquiry into whether Kremlin-orchestrated cyberattacks swayed the race.
"Our democratic institutions have been targeted," Republican Senators John McCain and Lindsey Graham, and Democratic Senators Chuck Schumer and Jack Reed said Sunday in a joint statement. "Recent reports of Russian interference in our election should alarm every American."
The lawmakers' statement came after media reports on Friday suggested Russian spies engaged in hacking in a bid to boost Trump's chance of victory. Unnamed officials told the Washington Post the CIA believes Moscow was working to get Trump elected by hacking, and then publishing, emails from top Democrats. Separately, the New York Times reported that Republican National Committee emails were also hacked by Russian spies, but "conspicuously" not made public. The RNC has denied their emails were hacked.
"[The New York Times] ran with an inconclusive unnamed source that the RNC was hacked when the RNC wasn't hacked," Trump's chief of staff and outgoing RNC chairman Reince Priebus told Fox News on Sunday. "[It] is all part of this, I would imagine, this media play that somehow a 306 electoral vote landslide is somehow not legitimate."
In response to the articles, Trump late Friday released an extraordinary statement dismissing the reports while simultaneously attacking the credibility of US intelligence officials.
"These are the same people that said Saddam Hussein had weapons of mass destruction," a statement released by Trump's advisors said. "The election ended a long time ago in one of the biggest Electoral College victories in history. It's now time to move on and 'Make America Great Again.'" (In fact, Trump's margin of victory in the electoral college was not particularly large when compared to previous elections.)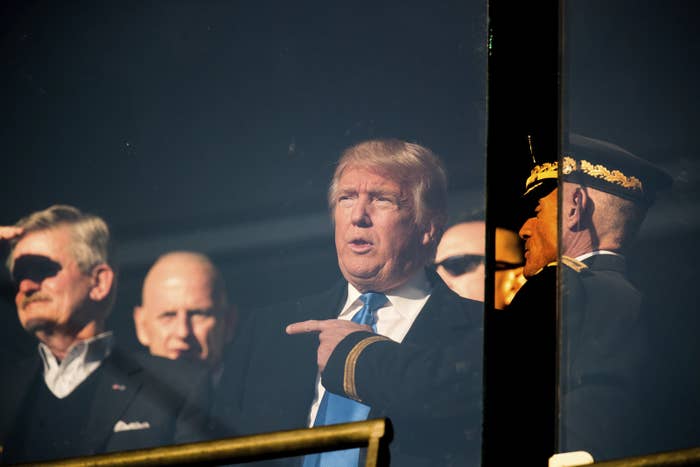 Speaking to Fox News in an interview that aired Sunday, Trump doubled down on his criticism, calling the reports "ridiculous."
"I think it's just another excuse. I don't believe it," he told Chris Wallace.
Trump accused "embarrassed" Democrats, and not the CIA, of "putting out" the story, and he maintained intelligence officials don't know who hacked the DNC emails.
"They have no idea if it's Russia or China or somebody. It could be somebody sitting in a bed some place. I mean, they have no idea," he said.
The Obama administration has previously said it is "confident" the Russian government sought to "interfere with the US election process," and the president has since ordered a "full review" of hacking activity in the election.

The four senators on Sunday said they, too, had "an obligation to inform the public about recent cyberattacks that have cut to the heart of our free society."
"Democrats and Republicans must work together, and across the jurisdictional lines of the Congress, to examine these recent incidents thoroughly and devise comprehensive solutions to deter and defend against further cyberattacks," they said in a statement.
Separately, Republican Sen. Rand Paul of Kentucky told ABC's This Week he believes authorities "need to get to the bottom of it."
"I think there should be an investigation because in order to defend ourselves against other adverversarial countries, we have to protect our information," Paul said.
The four senators who issued the Sunday statement said they would work to "unify" their fellow lawmakers in investigating and stopping cyberattacks.
"This cannot become a partisan issue," they said. "The stakes are too high for our country."