Secret Service Arrests Man With Weapons Outside The White House
The Iowa man led police to his vehicle, where they discovered a rifle and 40 rounds of ammunition.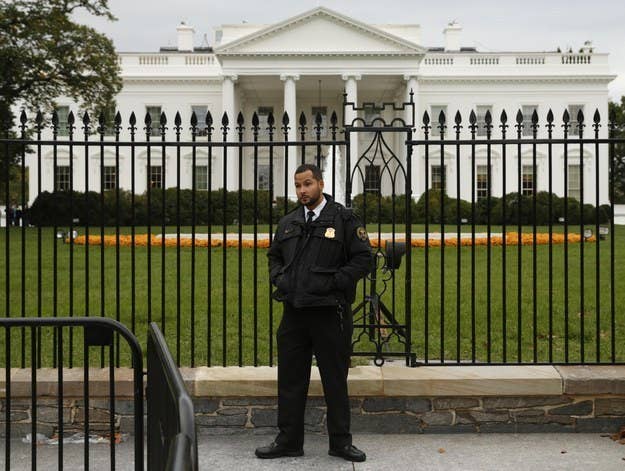 A 41-year-old Iowa man was arrested Wednesday outside the White House, after he approached a uniformed Secret Service agent and said he had been told to drive to the building from his home in Davenport, according to law enforcement officials.
The man, identified as R.J. Kapheim, approached the officers at 12:43 p.m., before leading them to his car on Constitution Avenue.
A search of the vehicle uncovered a 30-30 rifle, 40 rounds of ammunition, and a six-inch knife in the trunk.
Kapheim was arrested and charged with possessing an unregistered firearm.
A Security Service official told BuzzFeed News that Kapheim may face additional charges.
The security threat level to the White House was not upgraded as a result of the arrest, the official said.
The agency has been at the center of controversy in recent months, after a man jumped the fence of the White House on Sept. 16 and was able to proceed into the building.
A review of the incident published last week highlighted a number of failings by the Secret Service, including one agent talking on his private cell phone at the time of the incident.
The subsequent criticism of the agency led to the resignation of its director, Julia Pierson.