Trump's New Communications Director Says He's Deleting Tweets, But Here Are Some Old Ones
Pro-choice, pro–fighting climate change, and anti-Russia.
On Saturday, a day after he was appointed White House communications director (leading press secretary Sean Spicer to resign), Anthony Scaramucci said he would delete old tweets.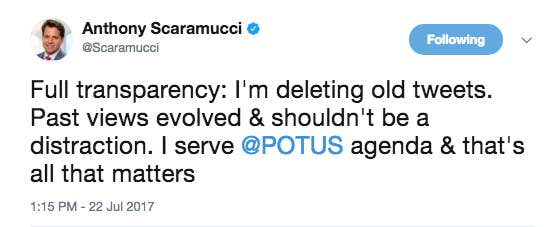 Scaramucci has been using Twitter since 2009, tweeting more than 16,000 times.
It was not immediately clear as to which old tweets he was intending to delete, but we preserved these ones anyway.