Sasha and Malia Obama went to their first state dinner on Thursday night, as their dad (aka the president) welcomed Canadian Prime Minister/certified hottie Justin Trudeau to the White House.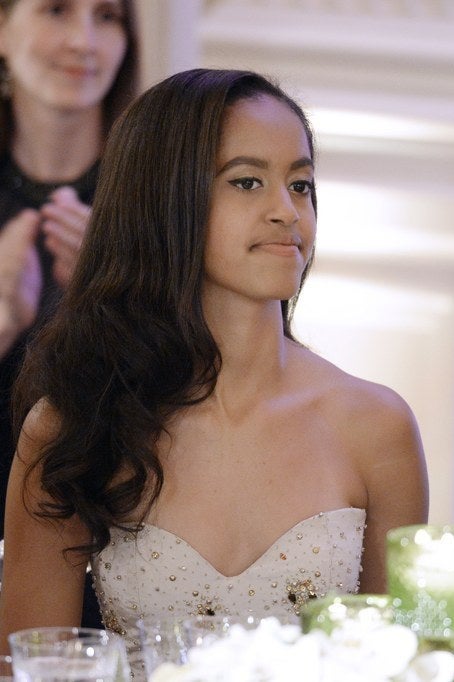 So while the two first couples were looking glam AF as usual...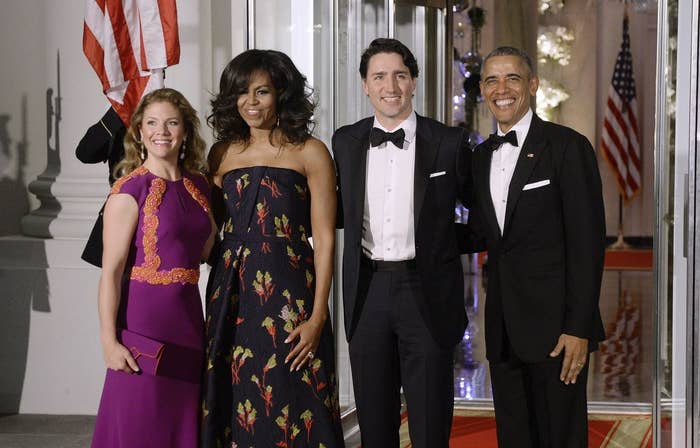 All eyes were on the first daughters, who were invited to sit at the grown-ups' table for the very first time. Not missing her chance, Malia rocked a strapless gown and swept her hair to one side, looking like she belonged on a Hollywood red carpet.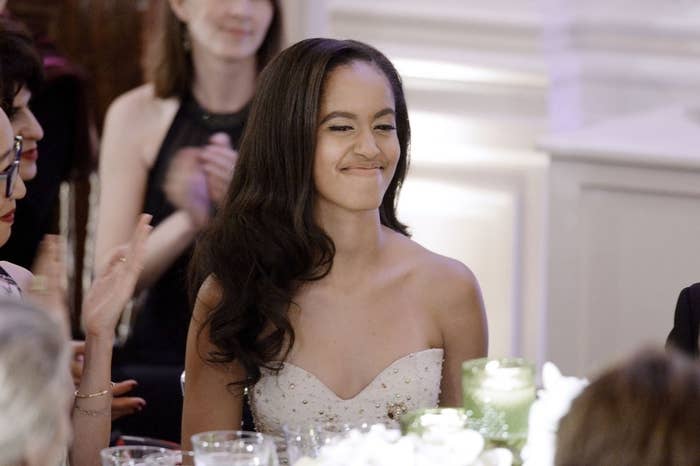 She even got to sit next to Grey's Anatomy star Sandra Oh and Saturday Night Live producer Lorne Michaels.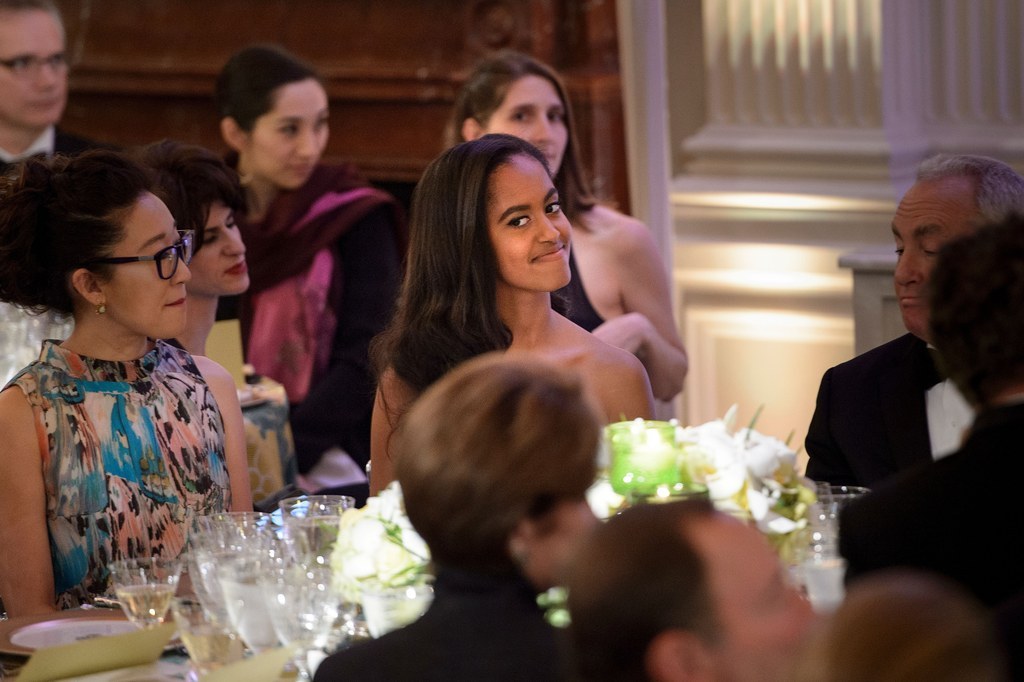 She looks so much like her mom!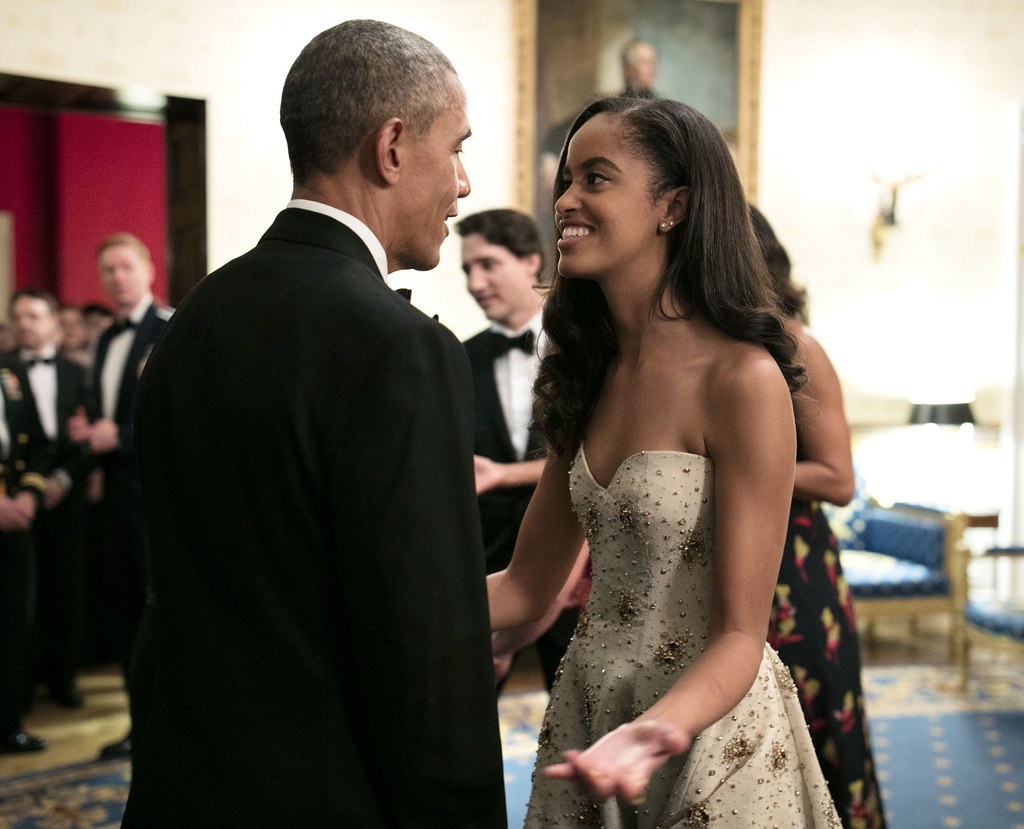 Not to be outdone, Sasha sported a plaited updo and a mahogany-colored dress, complete with a badass choker necklace.
We should remind you THIS GIRL IS 14 YEARS OLD. 🙌🙌🙌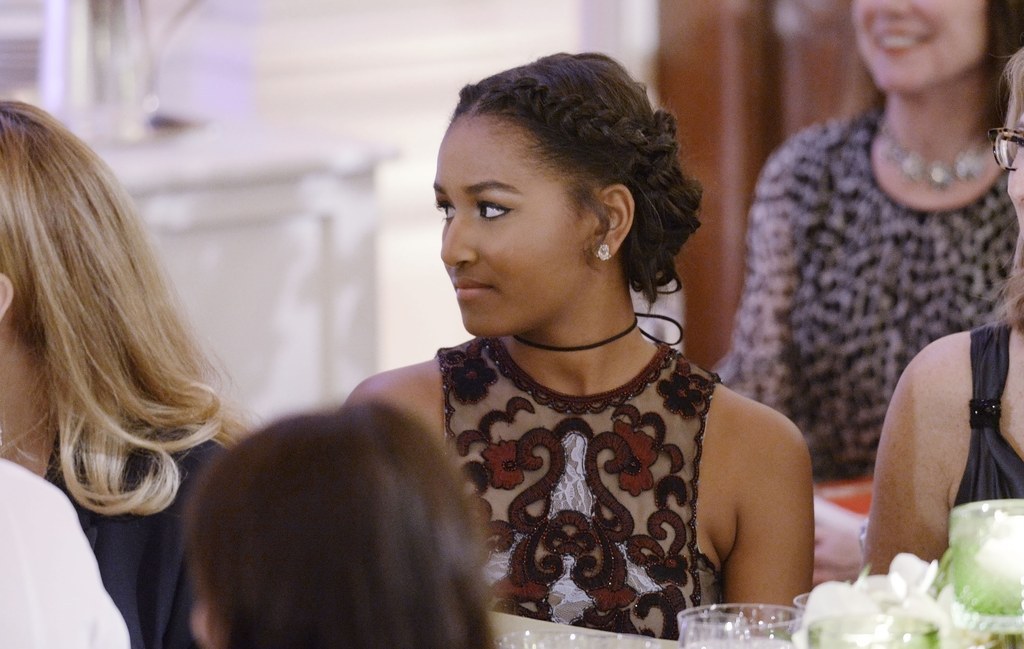 Look at Malia give her Sasha some sisterly encouragement as she fangirls all over Canadian hottie Ryan Reynolds.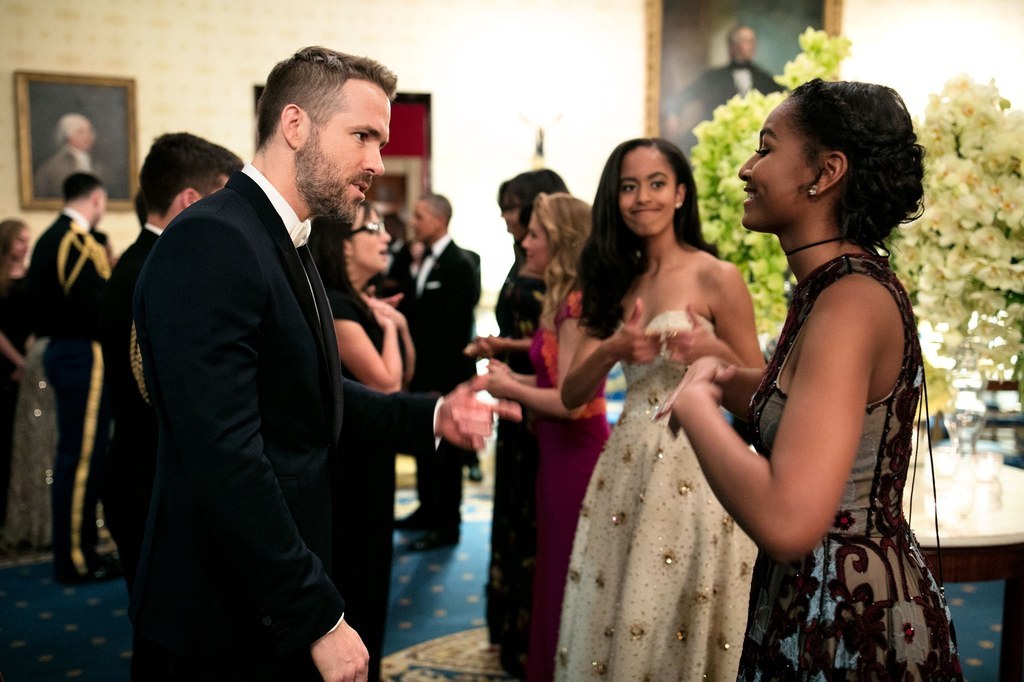 The pair also got some time with Prime Minister Trudeau.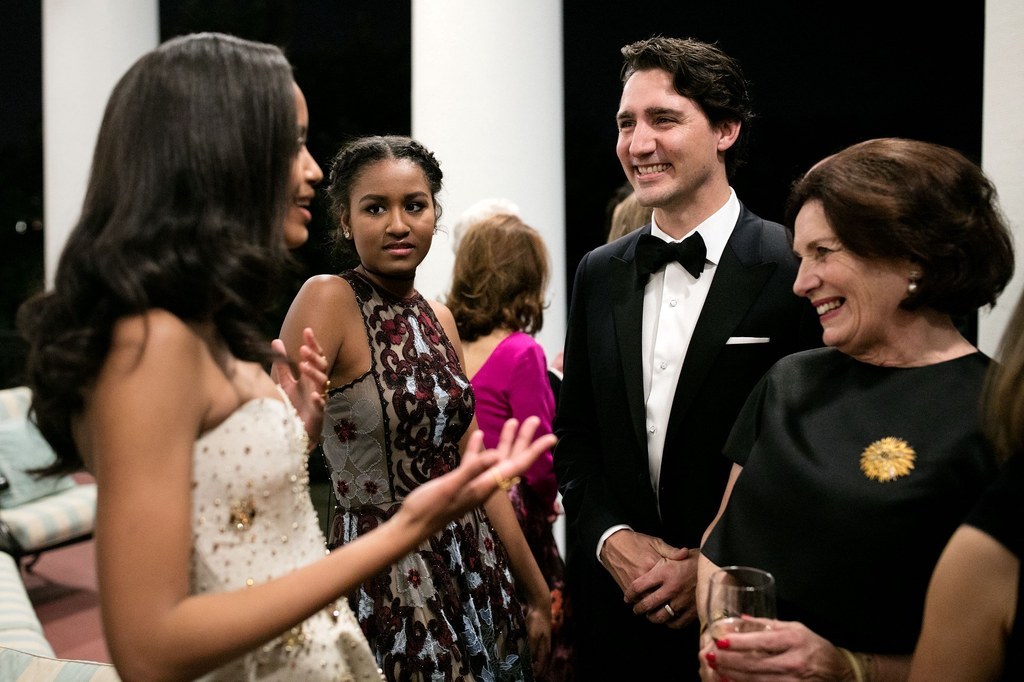 "Quite frankly, the memories for me of being a kid and not being old enough to attend these kinds of events with my father almost makes me wish I had gone through my teenage years as a child of a world leader," Trudeau said. "But not quite."
"I admire you very much, both of you, for your extraordinary strength and your grace, through what is a remarkable childhood and young adulthood that will give you extraordinary strength and wisdom beyond your years for the rest of your life," he said.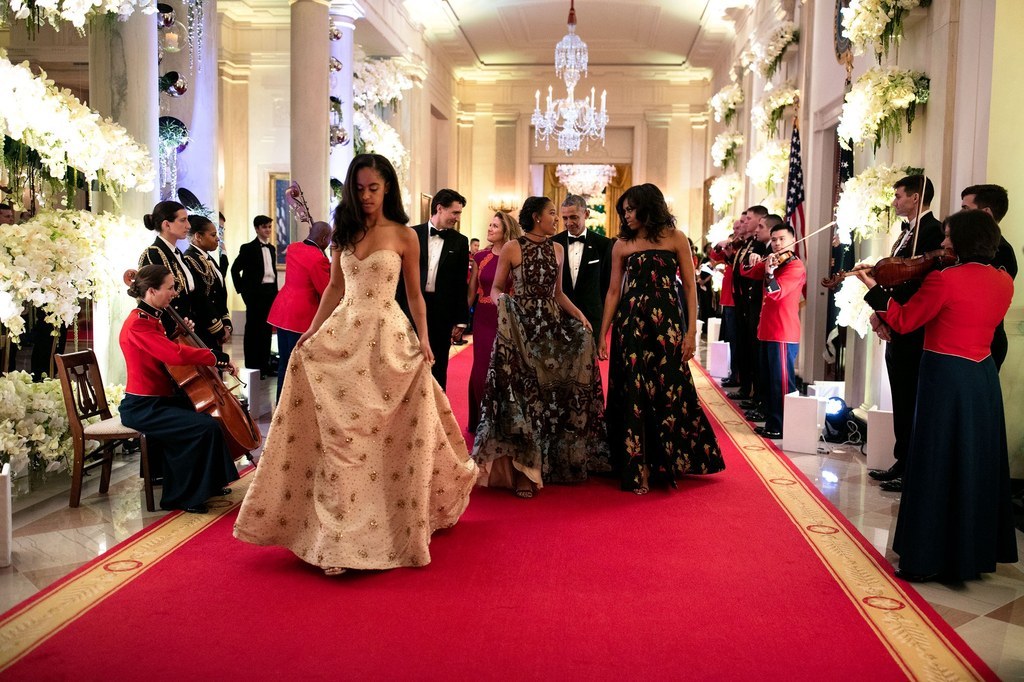 They grow up so fast!!! 😭😭😭😭