Nicolas Sarkozy Will Not Be The Next French President After A Bruising Primary Loss
The former French leader came in third in Sunday's poll of Republican party voters.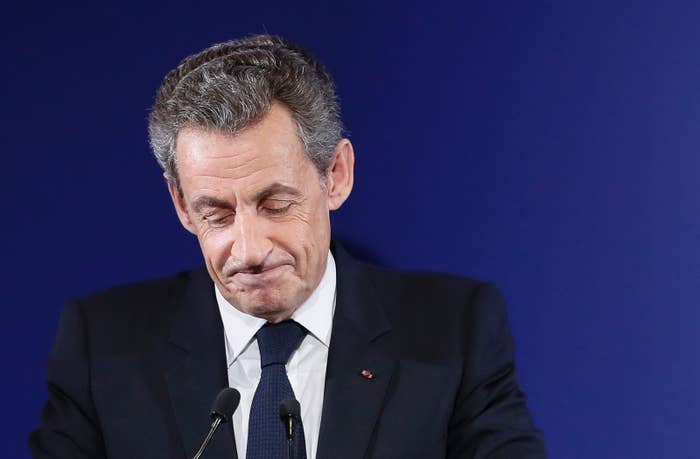 Nicolas Sarkozy's hopes of a political comeback were dashed on Sunday, when the former French leader came in third in his center-right party's presidential primary poll.
Sarkozy, who lost the presidency to current leader François Hollande in 2012, finished behind François Fillon and Alain Juppé, two former prime ministers, in the ballot of Republican party voters.
"I did not succeed in convincing a majority of voters," Sarkozy told reporters at his Paris campaign headquarters. "I respect and understand their willingness to choose other politicians for the future than me."
He told supporters he would now back Fillon, who gained the most votes on Sunday, in the second round of primaries.
Fillon, who had not been considered one of the early favorites, started climbing in the polls in recent weeks.
While noting he had "great respect" for Juppé, who served under him as both foreign and defense minister, Sarkozy said, "Fillon seems to me to have better understood the challenges facing France."

Sarkozy's defeat left his supporters stunned and crestfallen, with several weeping openly in front of the press.
With the governing Socialists deeply unpopular in France, analysts expect the second round of voting in the presidential election in May, in which the two leading candidates will face off, to be between the winner of the Republican party's nomination and the National Front's Marine Le Pen.
The far-right National Front leader heralded Donald Trump's US election victory and claimed they are both part of a "new world" being built in the wake of Brexit.
With conservative populism gaining strength worldwide due to widespread racial, nationalist, and economic fears, Sarkozy urged French voters to "never take the road of extremes."
"France deserves so much better than the choice of the worst," he said.
Assma Maad contributed to this report.
CORRECTION
Alain Juppé, who served as prime minister between 1995 and 1997, served under President Sarkozy as foreign minister and defense minister. A previous version of this post incorrectly stated he had served as Sarkozy's prime minister.