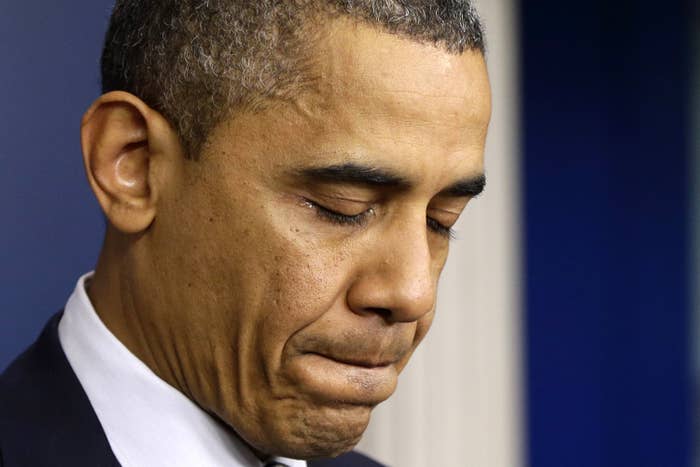 A decade ago on Wednesday, then-president Barack Obama stood in the press briefing room at the White House after yet another mass shooting in a school — this time in Newtown, Connecticut.
"The majority of those who died today were children — beautiful little kids between the ages of 5 and 10 years old," Obama said, wiping away a tear.
As he tried to continue with his remarks, he struggled, falling into a 10-second silence.
"They had their entire lives ahead of them — birthdays, graduations, weddings, kids of their own," he eventually continued.
It's now been 10 years since that fateful day when 20 young children and six staff were shot dead inside Sandy Hook Elementary School.
There had been so many mass shootings in the US prior to that day — and there have been too many devastating massacres since — but Sandy Hook felt particularly distressing because most of the victims were just 6 or 7 years old. At the time, it was the second-deadliest mass shooting in US history.
Reflecting on the somber anniversary on Wednesday, Obama released a statement in which he described Dec. 14, 2012, as "the single darkest day of my presidency."
"The news from Sandy Hook Elementary was devastating, a visceral blow, and like so many others, I felt not just sorrow but anger at a world that could allow such things to happen," he said in Wednesday's statement.
Obama also praised the families of the victims for channeling their unimaginable grief into activism and "doing everything in their power to make sure other children and families never have to experience what they and their loved ones did."
Those family members include Nicole Hockley, who lost her son Dylan, and Mark Barden, whose son Daniel was killed. The pair cofounded and now lead Sandy Hook Promise, an anti-gun violence nonprofit, and its action fund.
"We choose to remember and honor our loved ones by taking action to stop school shootings and gun violence," Hockley said in a statement for the anniversary.
"Our children were killed because nobody took action on the warning signs to stop the Sandy Hook massacre from happening," Barden said, referring to what investigators later described as the shooter's significant mental health issues. "Gun violence is preventable when we take action to save lives, including legislative action to pass gun safety measures."
A BuzzFeed News analysis found that at least 117 children and teachers in kindergarten through the 12th grade have been killed while going to school, attending class, or walking home since the day the shooter walked into Sandy Hook.
Notably, that includes the 19 children and two adults fatally shot this past May in Uvalde, Texas — again inside another elementary school that was supposed to be a sanctuary for learning. That mass shooting once again shook the American conscience and led to major public calls for gun reform. In June, President Joe Biden signed the first major piece of gun safety legislation in almost three decades — a small but important step in tackling the US epidemic of gun violence.
The American Public Health Association says gun violence in the US is a public health crisis. It is a leading cause of premature death in the country, responsible for more than 38,000 deaths annually. As of Dec. 14, at least 19,201 people have died from gun violence this year, and another 22,968 have died by suicide, according to data from the Gun Violence Archive.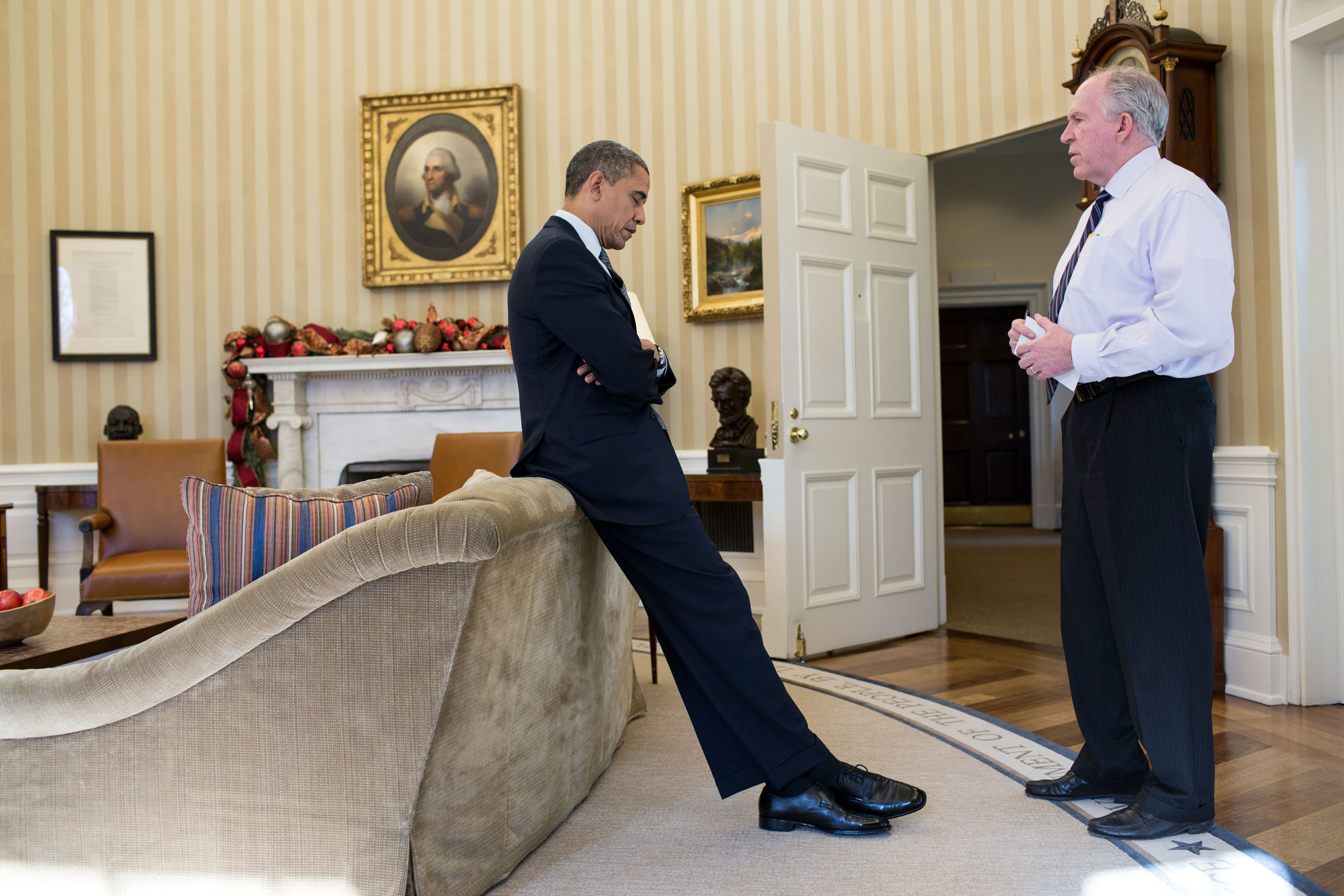 Perhaps referencing the measured progress since Uvalde, Obama said in his statement on Wednesday that he feels the US may be moving in the right direction. "Of late, I've sensed that slowly, steadily, the tide is turning; that real change is possible," Obama said. "And I feel that way in no small part because of the families of Sandy Hook Elementary.
"They've made us proud," Obama said. "And if they were here today, I know the children and educators we lost a decade ago would be proud, too."