Updated— Dec. 15, 4:10 p.m. ET:
A police officer in San Jose, California, who tweeted a threatening message to civil rights protesters has been placed on administrative leave as his behavior is investigated, a police spokesperson has told BuzzFeed News.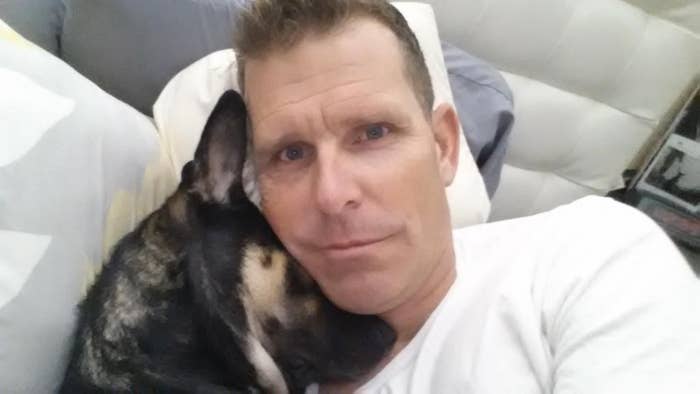 "By the way if anyone feels they can't breathe or their lives matter I'll be at the movies tonight, off duty, carrying my gun," Officer Phillip White tweeted on Saturday night.
Demonstrators have used the last words of Eric Garner, "I can't breathe," as a rallying cry during protests against police killings. The hashtag #BlackLivesMatter has also been used by the movement online.
White also vowed to use his "God given and law appointed right and duty to kill" if he or his family were threatened.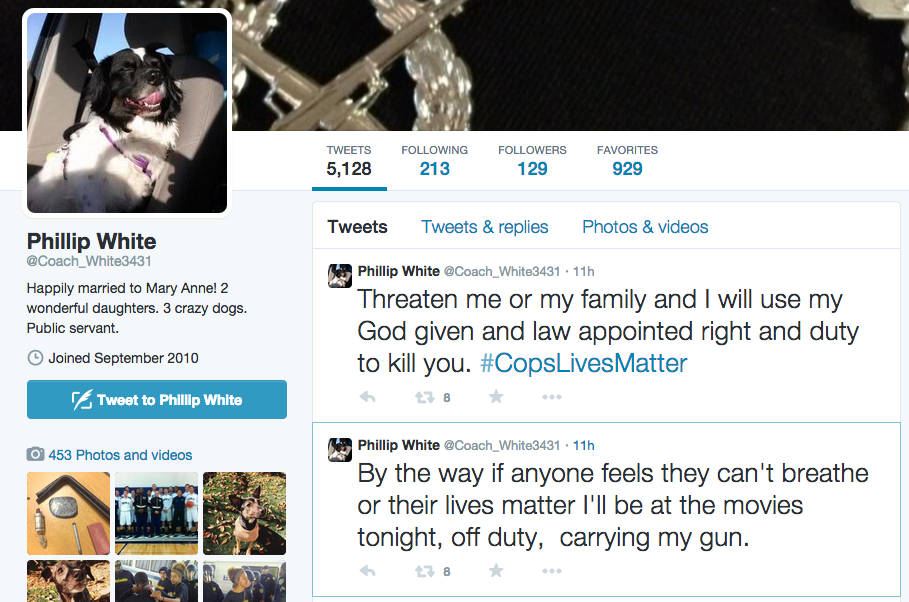 San Jose police say they "recognize the sensitive nature of this matter."
"We want to first stress that we are taking the matter very seriously," spokesperson Sgt. Heather Randol told BuzzFeed News in a statement on Monday afternoon. "Upon receiving the information, we immediately forwarded the matter up the chain of command for review."
White will still receive pay while on administrative leave, Randol said.
The city's police chief, Larry Esquivel, said he did not condone White's behavior.
"It is extremely important for the community to know the comments made on Officer White's private social media account do not reflect the thoughts or feelings of the men and women here at the San Jose Police Department," Esquivel said in a statement. "Nor do we condone this type of behavior."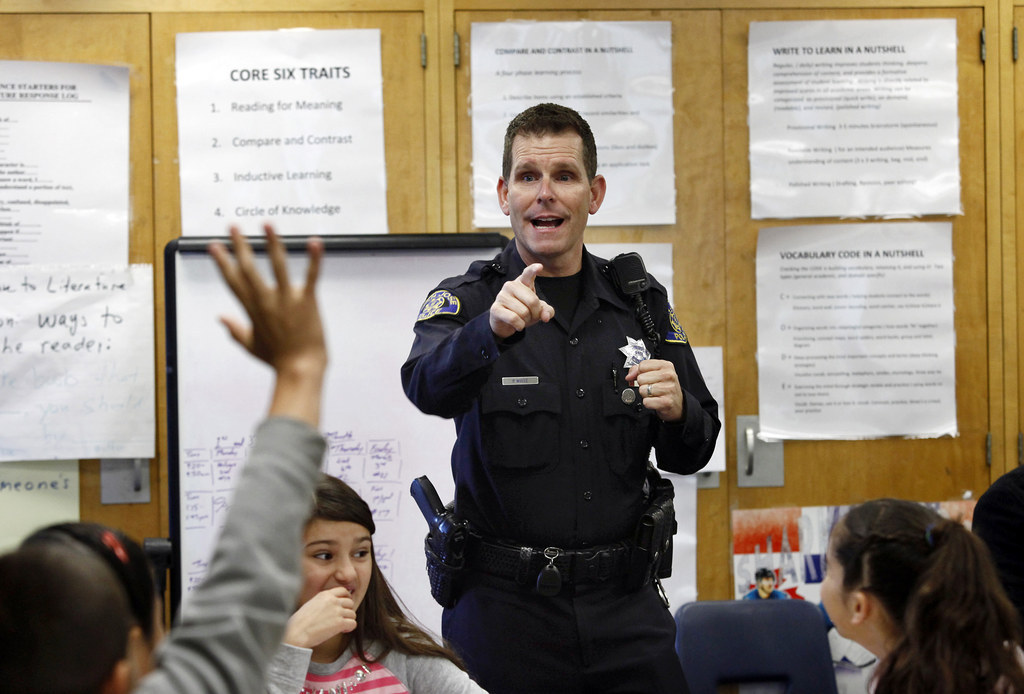 "We have forwarded the matter up the chain of command for review," Randol originally told BuzzFeed News on Sunday after being alerted to the tweets. "We can provide a response upon the completion of the review process."
After BuzzFeed News reached out to the San Jose police department and Officer White, the tweets were deleted from his account.
White has since deleted his Twitter account entirely, although his daughter has defended her father on her own account.
White, who was photographed and filmed by the San Jose Mercury News on Oct. 28 for a story on gang prevention programs, had described himself as a "public servant" on his Twitter account.
He also worked as an assistant coach for the Menlo College basketball team.
On Monday afternoon, Menlo College announced White was no longer associated with the school.
Before sending the threatening tweet, White also criticized basketball players from the University of California, Berkley, who had chosen to take part in the protests.
White has been avidly tweeting about the recent demonstrations by civil rights protesters angry over police killings of unarmed black men.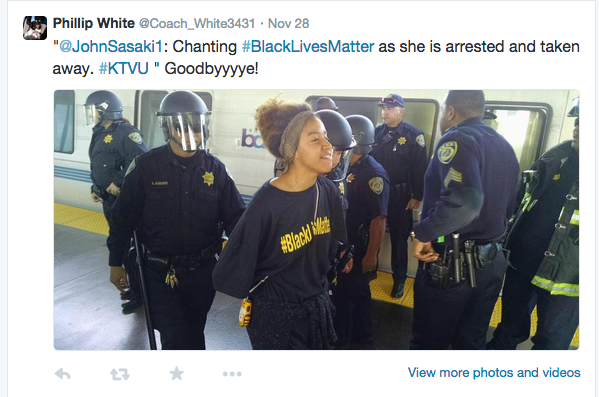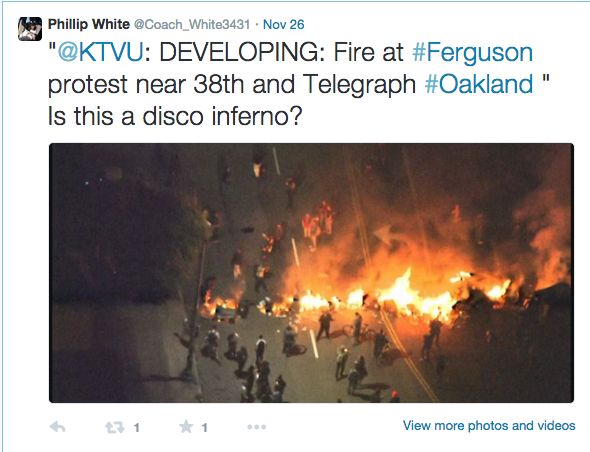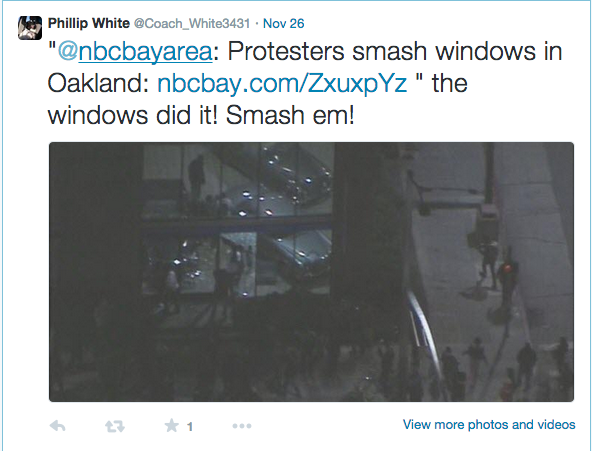 Chris Geidner contributed to this report.