The Girl Who Lost Her Family In An Act Of Arson Received 185,000 Christmas Cards In One Day
She's even off to Disney World!
A little girl who received horrific burns in an arson attack that killed her entire family is receiving thousands of Christmas cards from around the world after an online campaign went viral.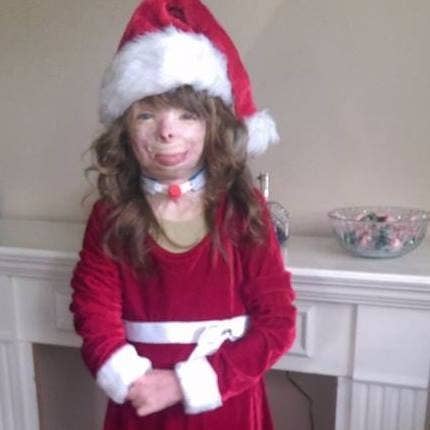 Safyre Terry of Rotterdam, New York, lost her father, sister, and two brothers in a blaze two years ago.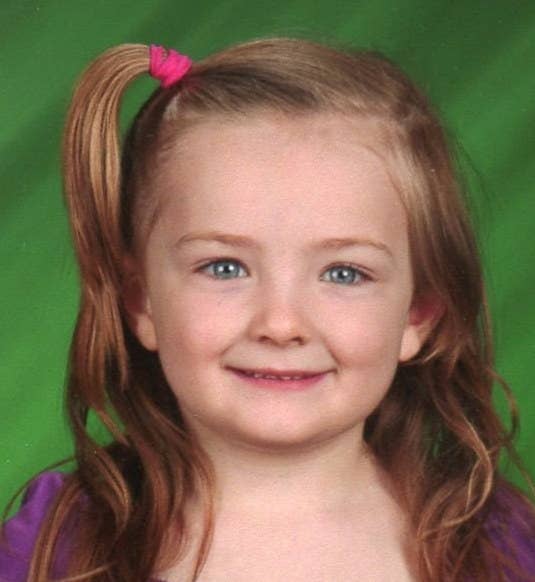 Despite her many hardships, Safyre's paternal aunt Liz Dolder told BuzzFeed News the young girl was super excited when they got a tree to hang cards on this Christmas. However, they weren't sure whether they'd be able to fill it up like Safyre hoped.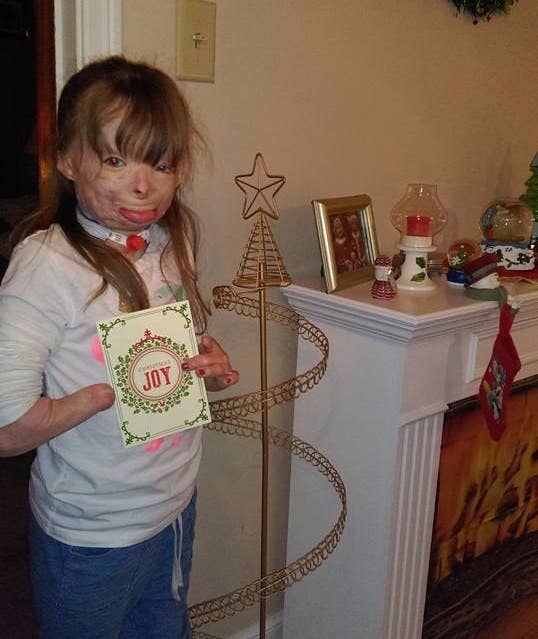 A plea put out on Facebook for cards to help Safyre's Christmas wish come true has since gone massively viral.
And now the little girl has been swamped by thousands of cards. Just look at all these boxes of mail she'll need to sort through!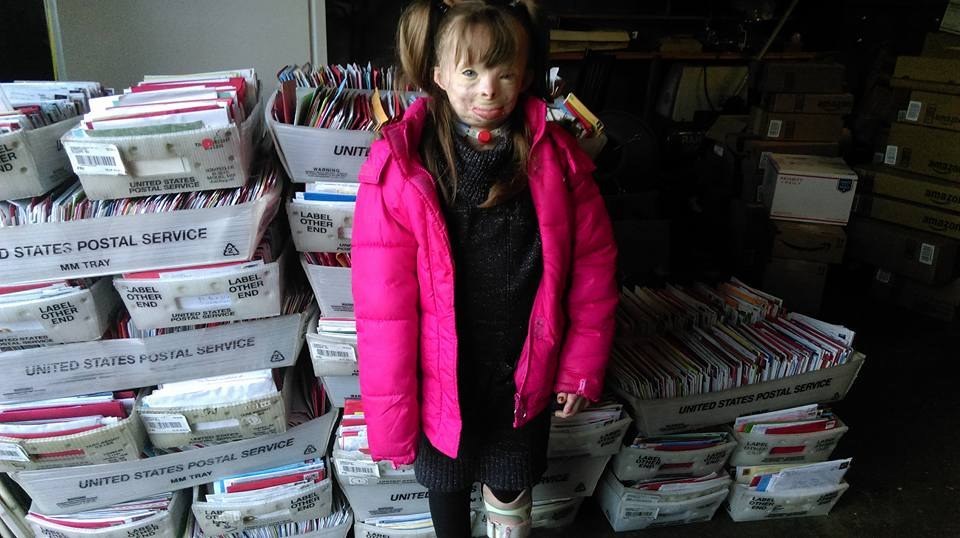 A local Fox reporter on Monday said Safyre had received 185,000 cards and more than 4,000 packages in one delivery.
Safyre has had to enlist volunteer friends and loved ones to help her sought through all the mail.
"Had to call for backup," Dolder wrote on Facebook. "People coming together to help Safyre opens her cards and gifts. We had bikers, family friends, girl scouts, correction officers."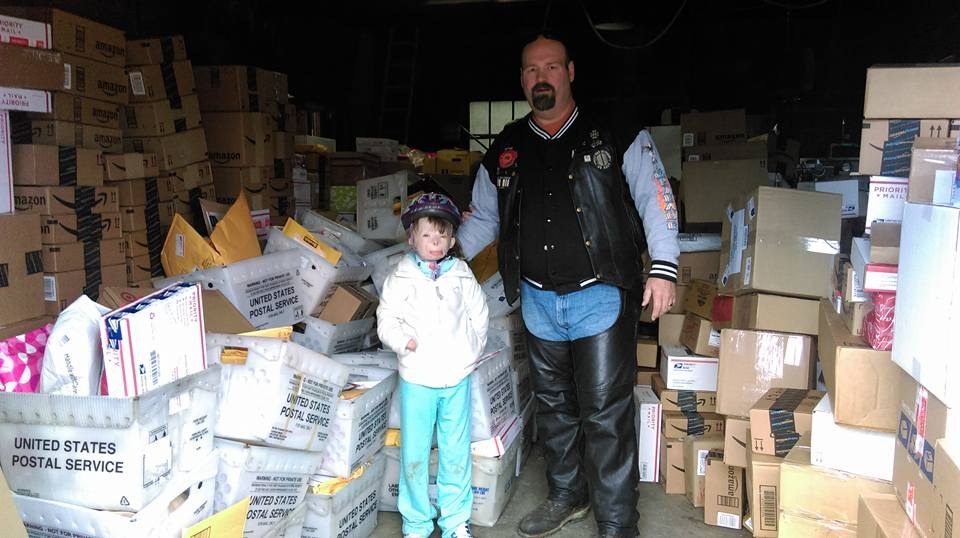 She's certainly well-known now at her local post office, where all the mail has been arriving.
At least one of the cards she's been sent definitely won't fit on her tree.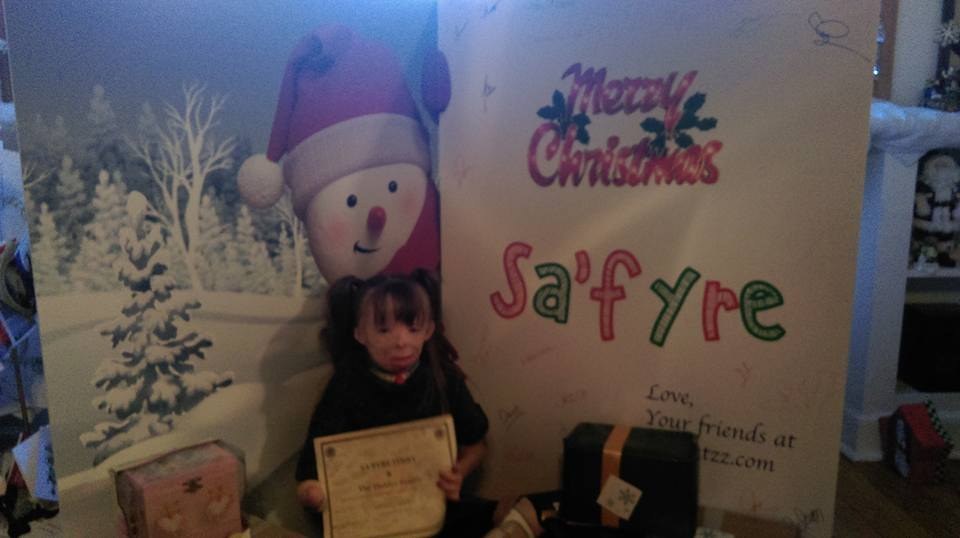 She's also received packages full of gifts.
One little boy in Hong Kong even sent Safyre his favorite teddy bear and wrote, "Let's be friends."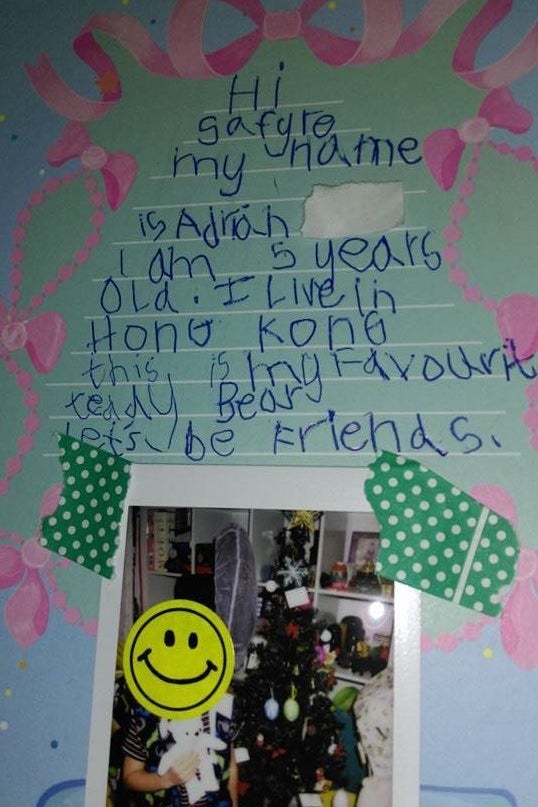 Safyre is going to send the teddy back to Hong Kong, her aunt said, along with "a friend so he is not so lonely on the trip back home."
Additionally, an online campaign to support her family has since raised more than $300,000.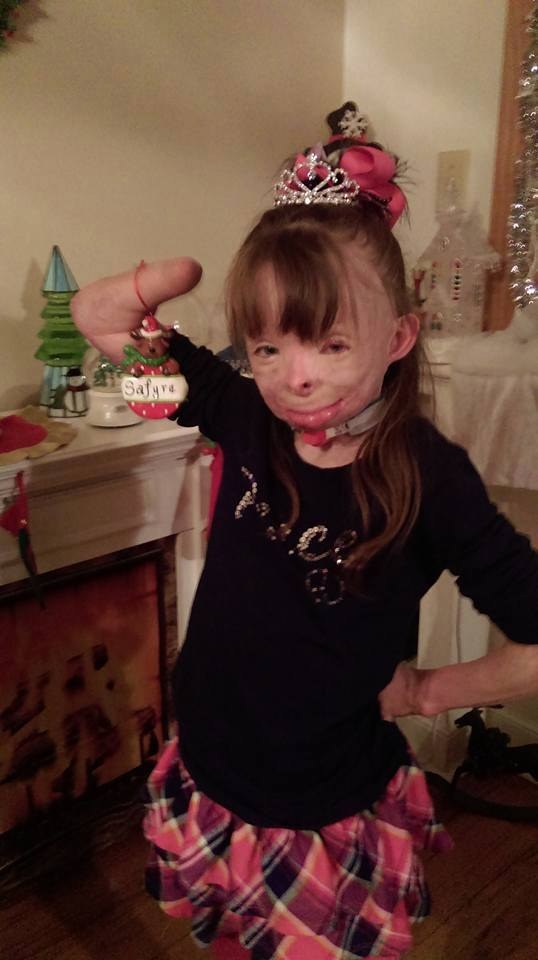 On Monday, she was even surprised with a trip to Disney World by the charity Baking Memories 4 Kids.
"I really think I am dehydrated from crying so much," Dolder wrote on Facebook. "This is absolutely amazing, it takes my breath away."
"We, my family and I, have been through so much darkness of this world. Then to see the most powerful BEAUTY of the world — the world coming together to make Safyre's wish come true is unfathomable," she wrote.
"All along we knew God saved her for a reason. Never in our wild dreams did we think she would move the hearts of many worldwide."