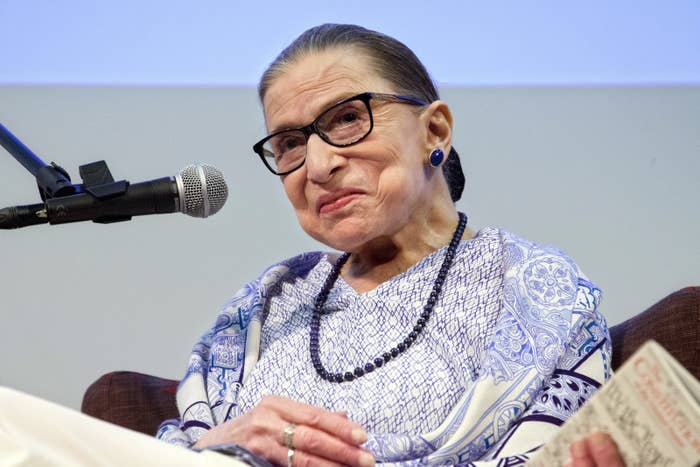 Fans of Ruth Bader Ginsburg can breathe a sigh of relief: The Supreme Court justice is out of the hospital and is getting back to work.
Ginsburg — who, at 85, is the oldest member of the top US court — fell while working in her office on Wednesday night.
She went home but experienced discomfort overnight and checked herself into George Washington University Hospital early on Thursday morning.
Tests revealed Ginsburg had fractured three ribs on her left side.
She was admitted for treatment and observation, causing panic among supporters worried about her future on the court, where she leads a liberal minority of four justices.
But Supreme Court spokesperson Kathleen L. Arberg told reporters on Friday morning that Ginsburg had been released from the hospital.
"She is doing well and plans to work from home today," Arberg said.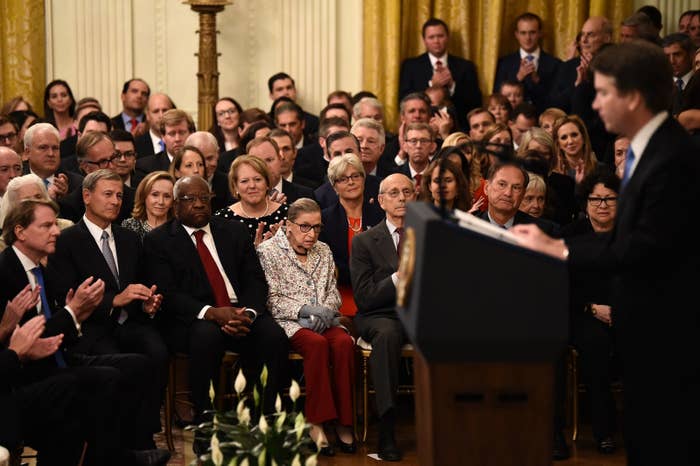 Ginsburg's absence from the court on Thursday meant she missed the ceremonial investiture of Brett Kavanaugh, the newest associate justice on the court.
Kavanaugh's ascendance to the court, replacing Justice Anthony Kennedy, ensures that there are five conservative members on the nine-person court.
He was only narrowly confirmed after an extremely controversial and partisan confirmation process during which he angrily denied accusations of sexual assault from several women.
Although she missed the investiture ceremony, Ginsburg was one of several justices who attended his formal swearing-in on Oct. 6.