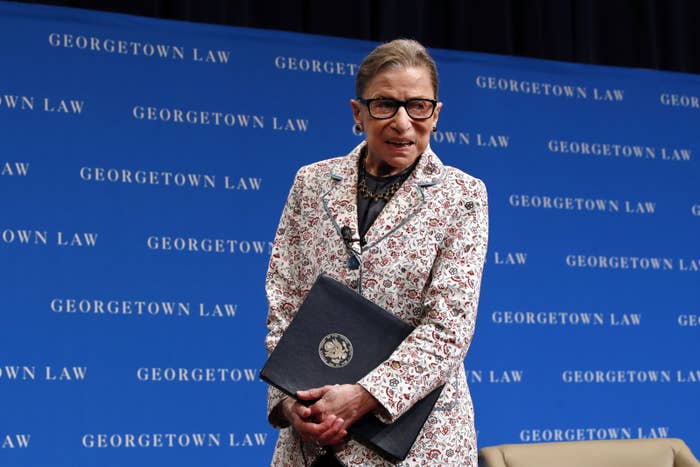 Supreme Court Justice Ruth Bader Ginsburg was admitted to a hospital on Thursday morning after fracturing her ribs in a fall, officials said.
Ginsburg — who, at 85, is the oldest justice on the top US court — fell in her office on Wednesday evening, according to Kathy Arberg with the Supreme Court's office of public information.
She went home on Wednesday night, but after experiencing pain she went to George Washington University Hospital on Thursday morning.
"Tests showed she fractured three ribs on her left side and she was admitted for observation and treatment," Arberg said in a statement to reporters.
Arberg said more updates would be provided as they become available.

A ceremonial investiture for Justice Brett Kavanaugh, the Supreme Court's newest member, was due to take place at a special sitting on Thursday morning.
Kavanaugh was formally sworn in as an associate justice on Oct. 6, after a controversial confirmation process in which multiple women came forward to accuse him of sexual assault — charges he vehemently denied.
His arrival on the court, replacing Justice Anthony Kennedy, helped to ensure a conservative 5–4 majority on the top bench.
Ginsburg, whose health and fitness are near constant subjects of concern for liberals worried about her future on the court, was among the justices who attended Kavanaugh's formal swearing-in.