A group of LGBT activists were detained by police in Moscow on Saturday after attempting to hold a pride parade that had not been sanctioned by authorities.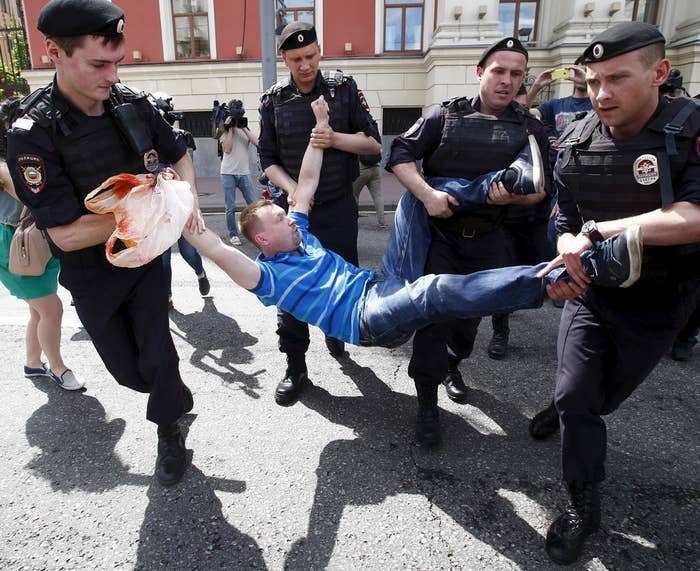 For the tenth year in a row, the campaigners' application to hold a pride rally was rejected by city authorities, Reuters reported.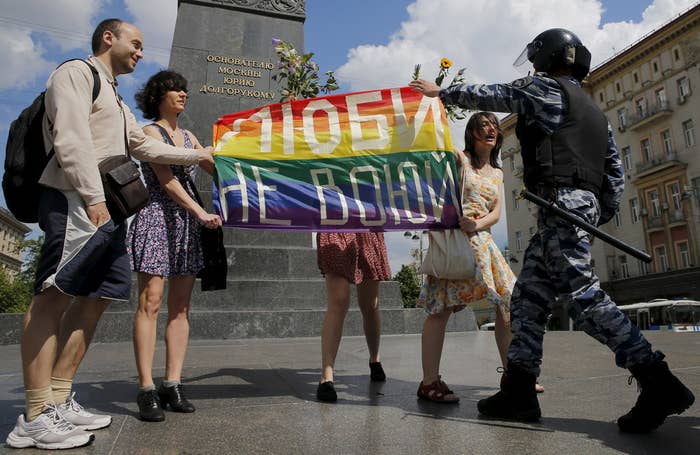 A 2013 law bans so-called "gay propaganda" in Russia, and the wide-ranging legislation has been used to stamp out public support for LGBT rights.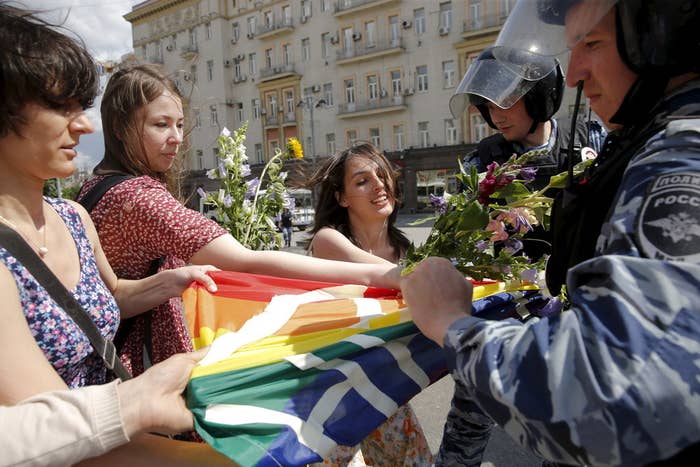 On Saturday, activists who gathered in Tverskaya Square in central Moscow were met by riot police, as well as anti-LGBT protesters who attempted to disrupt the gathering and destroy pride flags.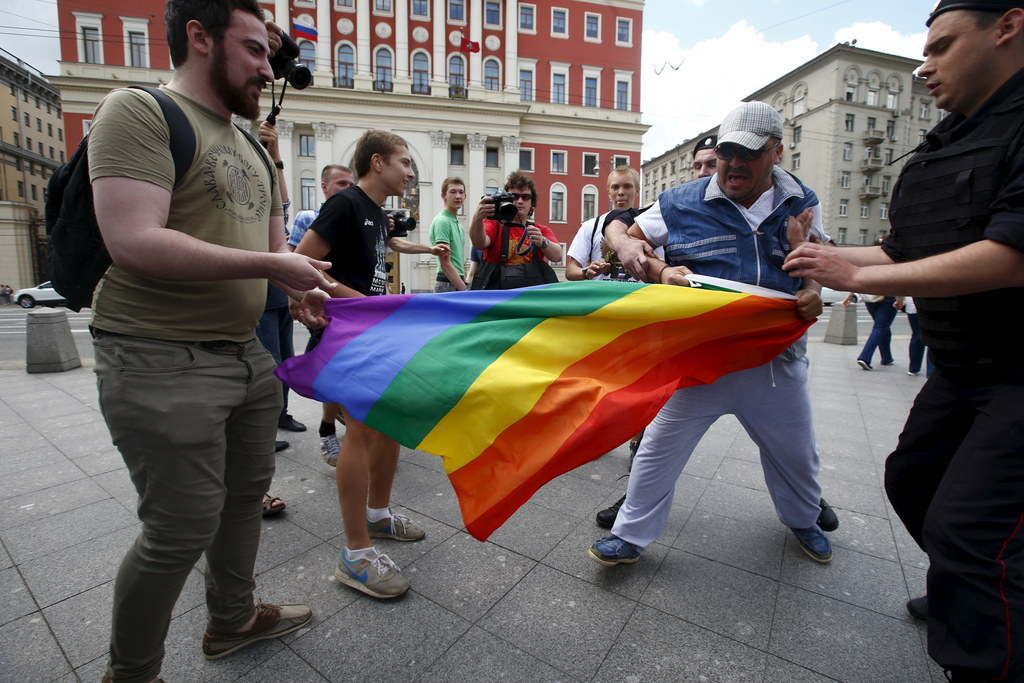 Photos also showed queer protesters being attacked and beaten.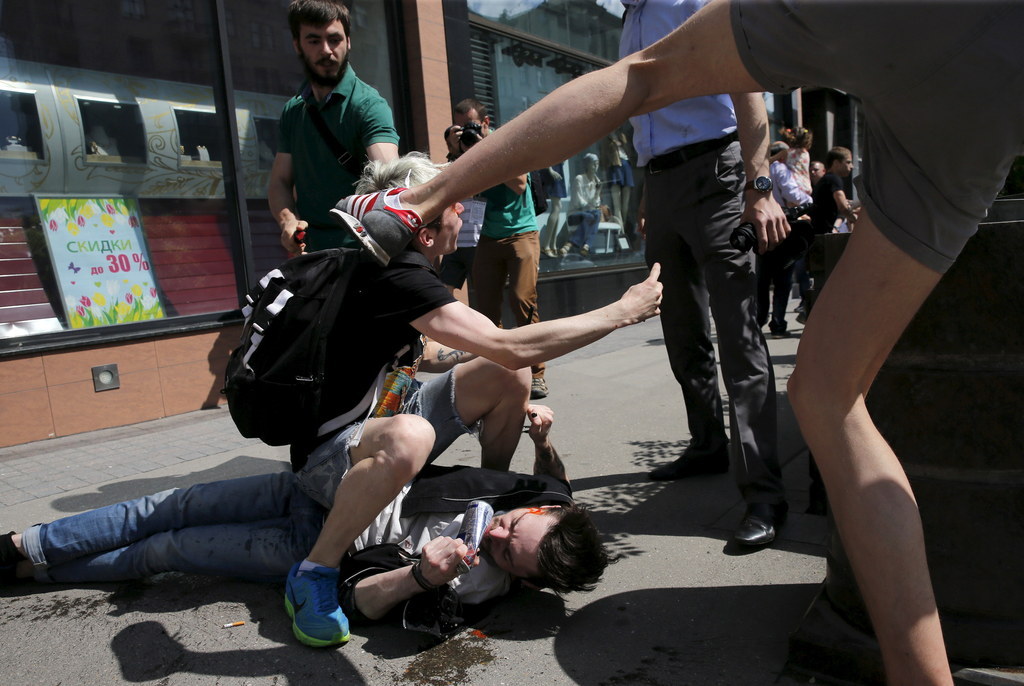 High profile LGBT activist Nikolai Alexeyev was among two people who had arrived on a quad bike, waving pride flags and letting off orange smoke, before being attacked.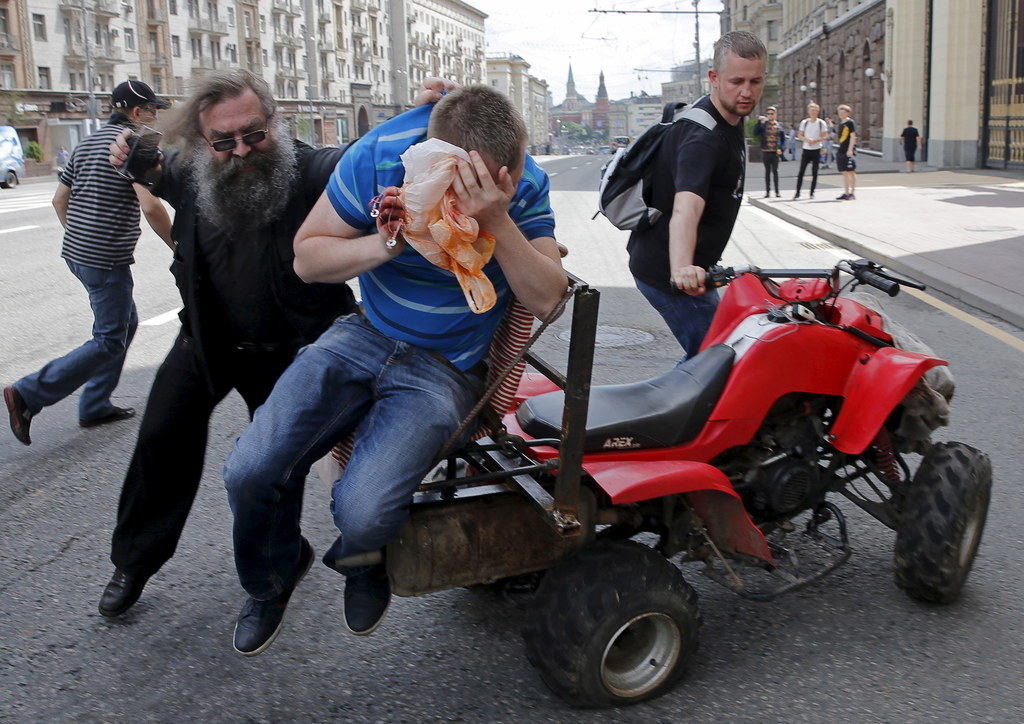 "We found out that today the LGBT community was planning to hold an unsanctioned rally and we wanted to help the law enforcement agencies stop it," Dmitry Enteo, head of the "God's Will" group, told AFP. "These are heinous anti-Christian values."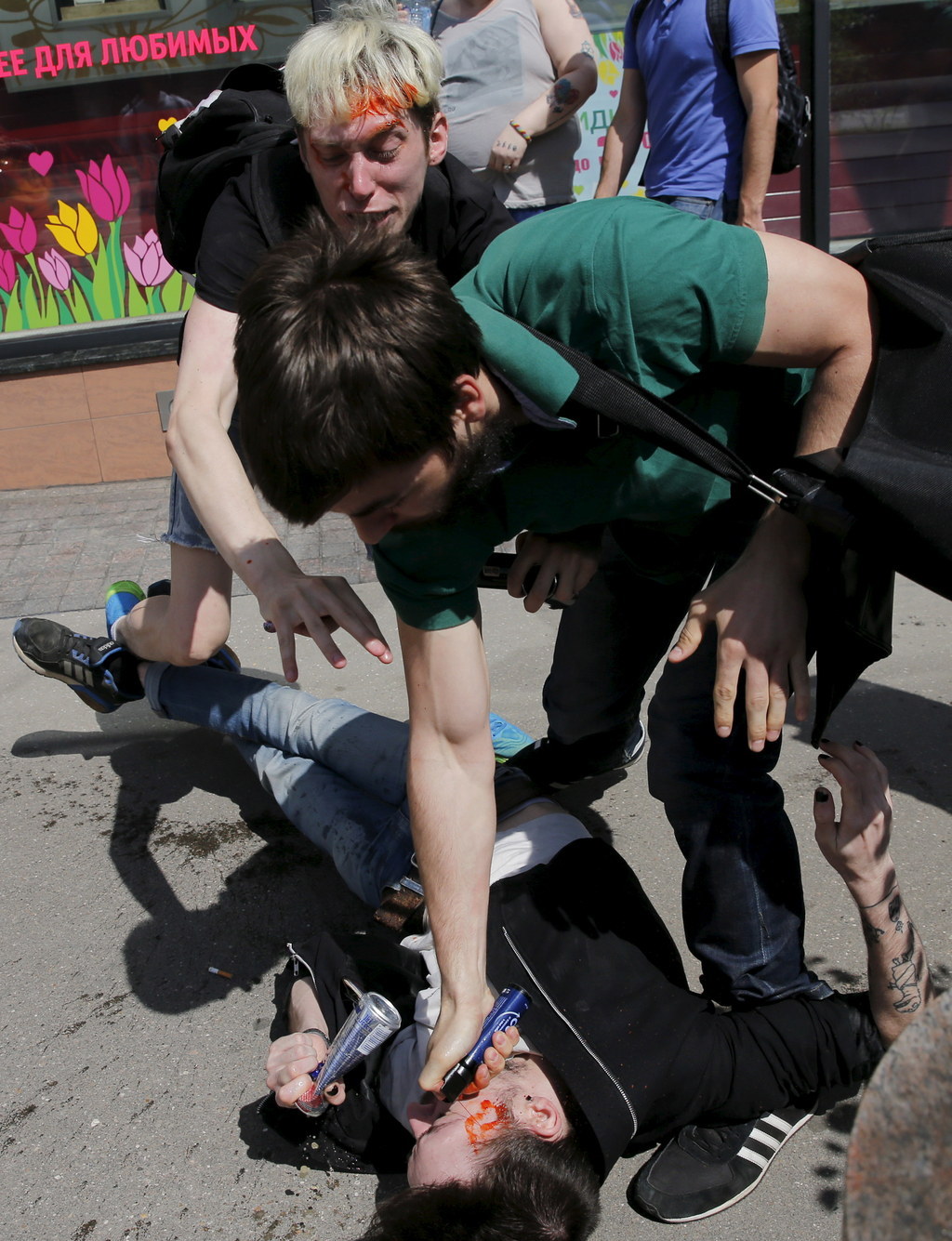 Photos showed queer demonstrators recovering from pepper spray used against them by anti-LGBT activists.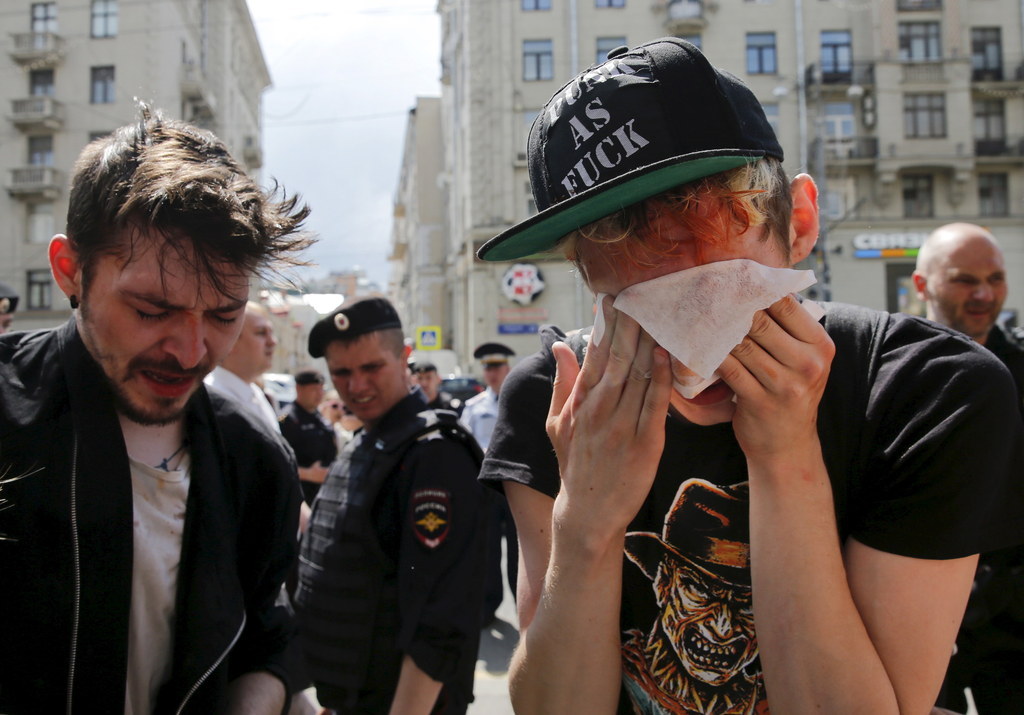 Anti-LGBT activists, including Enteo, were also detained.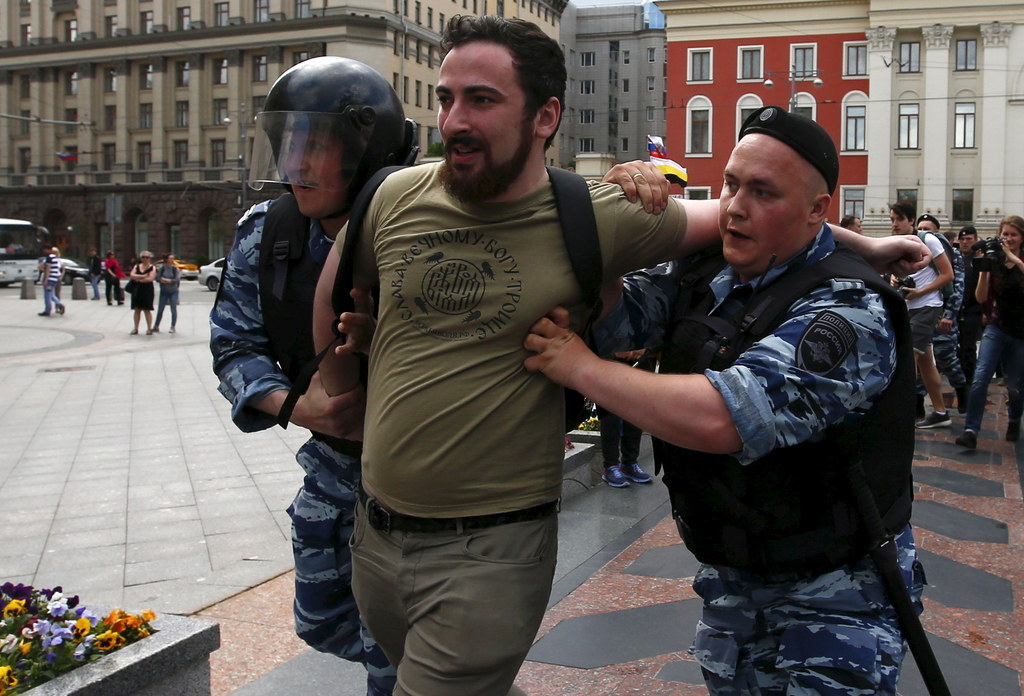 "It is lawlessness of Moscow's and Russian authorities -- what is happening here is a complete lawlessness," Alexeyev told Reuters as he was dragged into a police van. "We are just trying to hold a peaceful human rights action."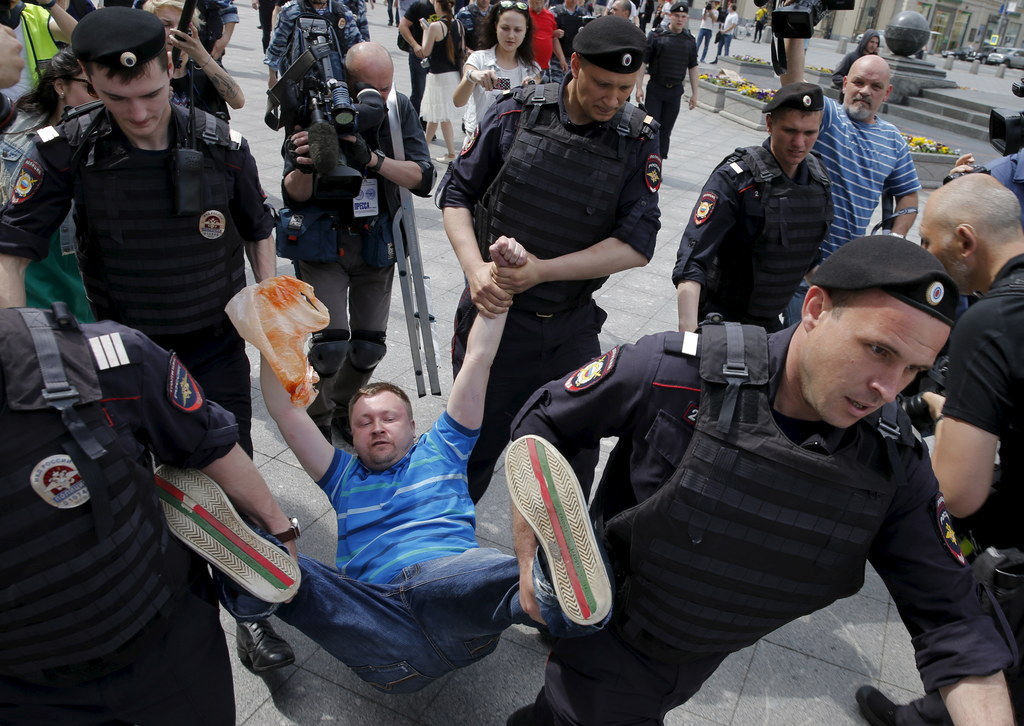 Alexeyev, who has stirred controversy in the past with troubling social media outbursts, posted a defiant photo to Instagram after his arrest, alleging his finger had been broken in the melee.
Alexeyev said he and two other LGBT activists had been charged with illegal protest and disobeying police.