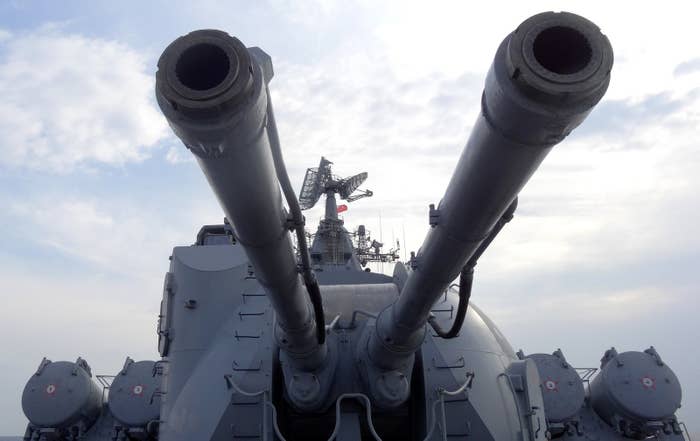 The first Russian warplanes have left Syria less than 24 hours after President Vladimir Putin announced Russia would pull most of its military out of the war zone.
Russian state media agency Interfax reported planes had begun leaving Russia's airbases in Syria Tuesday morning.
Staff at Russia's Hmeimim airbase, near the Syrian city of Latakia, began prepping to leave after Putin's announcement.
The Russian Defense Ministry's press service reported personnel began "loading equipment, logistics support means and property onto military-transport airplanes" early Tuesday.
In their statement Monday, the Kremlin announced Moscow would begin withdrawing the main body of its air force from Syria, but would keep a military presence in the country to guarantee compliance with the ongoing ceasefire and "ensure aviation security."
Putin telephoned Syrian President Bashar al-Assad Monday to discuss Russia's campaign of airstrikes in Syria, which first began in earnest in September. The two leaders were said to have agreed Russia's air force had radically changed the fight against "terrorism" in the country, by inflicting significant damage on jihadist infrastructure. Both countries generally use the term 'terrorist' to refer to all opposition to the Syrian regime, include those groups supported by the United States and other Western nations.
"In this context, Mr Putin said that Russia's Armed Forces have fulfilled their main mission in Syria and a timetable for the withdrawal of the Aerospace Forces' main air grouping has been agreed," the Kremlin said.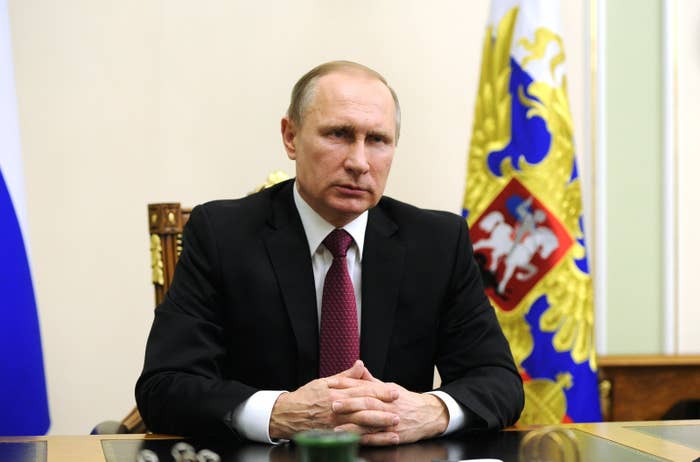 "I think that the tasks set to the defense ministry are generally fulfilled. That is why I order to begin withdrawal of most of our military group from Syria starting from tomorrow," Putin said at a meeting with his defense and foreign ministers, according to the state-run news agency TASS.

Assad was said to have thanked Putin for the "professionalism, courage, and heroism" of Russian personnel, according to the Kremlin.
Russian jets began bombing Syria on Sept. 30 last year, just hours after the parliament voted unanimously in favor of the mission.
At the time, Putin said the airstrikes were designed to help Assad's offensive in Syria, but warned Russia would not "plunge into this conflict head-on."
In February, Russian Prime Minister Dmitry Medvedev rejected the accusations as untrue.
"There is no evidence of our bombing civilians, even though everyone is accusing us of this," Medvedev told a security conference in Munich. "Russia is not trying to achieve some secret goals in Syria. We are simply trying to protect our national interests," he said.
In February, diplomats negotiated a "cessation of hostilities" in Syria. Last week, both the Syrian regime and opposition groups agreed to send delegations to Geneva for a fresh round of peace talks.
The Kremlin said Assand and Putin share the view that "the ceasefire has made possible a dramatic reduction in the bloodshed in the country and improved the humanitarian situation.
"It has also made it possible to put in place conditions for starting a peace process under UN aegis," the Kremlin said.

Victor Stepanov contributed to this report.

CORRECTION: An earlier version of this post incorrectly stated that the two leaders credited the Russian airstrikes with "reducing bloodshed" in Syria. The leaders were referring to the ceasefire.