On Tuesday, as Hurricane Irma began wreaking havoc in the Caribbean on its way to Florida, conservative talk radio host Rush Limbaugh told his listeners that the mainstream media exaggerates the threat posed by hurricanes.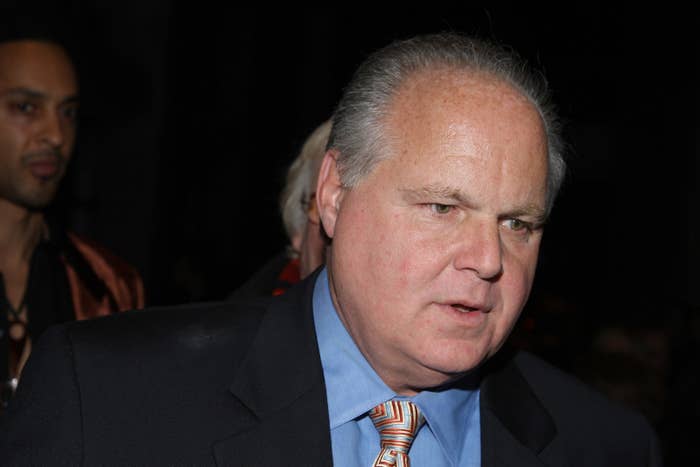 According to Limbaugh, who lives in Palm Beach County, the hurricane hype is about perpetuating a climate change "agenda."
"You can accomplish a lot just by creating fear and panic. You don't need a hurricane to hit anywhere," he said. "All you need is to create the fear and panic accompanied by talk that climate change is causing hurricanes to become more frequent and bigger and more dangerous, and you create the panic, and it's mission accomplished, agenda advanced."
Limbaugh also said local media wants to create panic in order to encourage people to buy supplies at local businesses, who in turn advertise on local media.
Limbaugh described this as a "symbiotic relationship" between the media and retailers:
There is symbiotic relationship between retailers and local media, and it's related to money. It revolves around money. You have major, major industries and businesses which prosper during times of crisis and panic, such as a hurricane, which could destroy or greatly damage people's homes, and it could interrupt the flow of water and electricity. So what happens?

Well, the TV stations begin reporting this and the panic begins to increase. And then people end up going to various stores to stock up on water and whatever they might need for home repairs and batteries and all this that they're advised to get, and a vicious circle is created. You have these various retail outlets who spend a lot of advertising dollars with the local media.

The local media, in turn, reports in such a way as to create the panic way far out, which sends people into these stores to fill up with water and to fill up with batteries, and it becomes a never-ending repeated cycle. And the two coexist. So the media benefits with the panic with increased eyeballs, and the retailers benefit from the panic with increased sales, and the TV companies benefit because they're getting advertising dollars from the businesses that are seeing all this attention from customers.
Limbaugh's comments generated a ton of headlines and even earned him a rebuke from Today weatherman Al Roker, who said the radio star was "putting people's lives at risk" by suggesting Irma was hype.
Limbaugh defended himself, insisting he never told listeners not to take the hurricane seriously and proclaiming that the media was falsely accusing him of suggesting Irma was "fake news."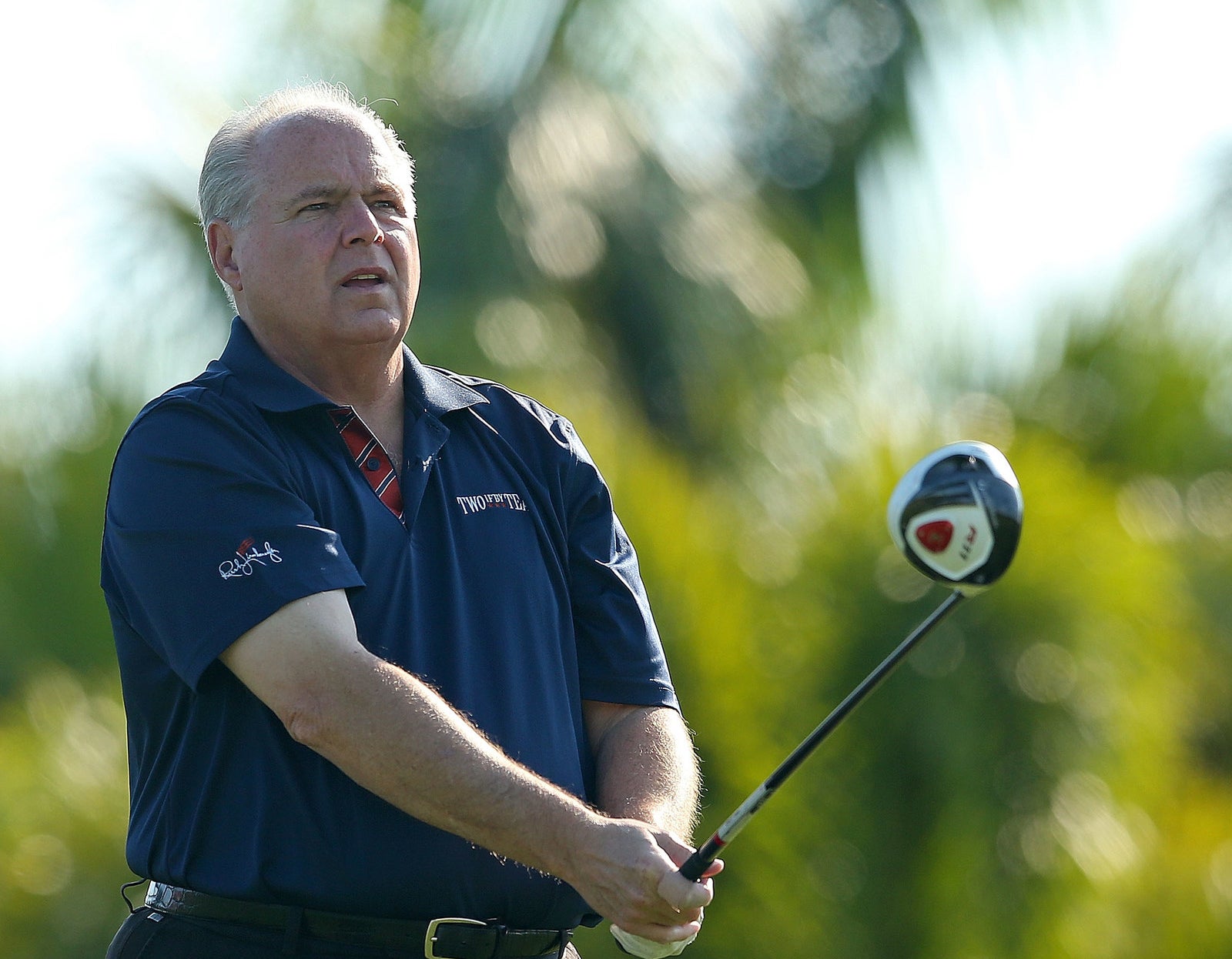 "All I do is identify what they're doing. They are the ones exaggerating," he said.
"They are the ones using this destructive event, which is going to affect millions of people horribly, they are the ones using it to advance a political agenda, not me. And all I'm doing is pointing that out."
Still, after days of mocking the media's coverage of Irma, Limbaugh announced to listeners on Thursday that he would be leaving Florida.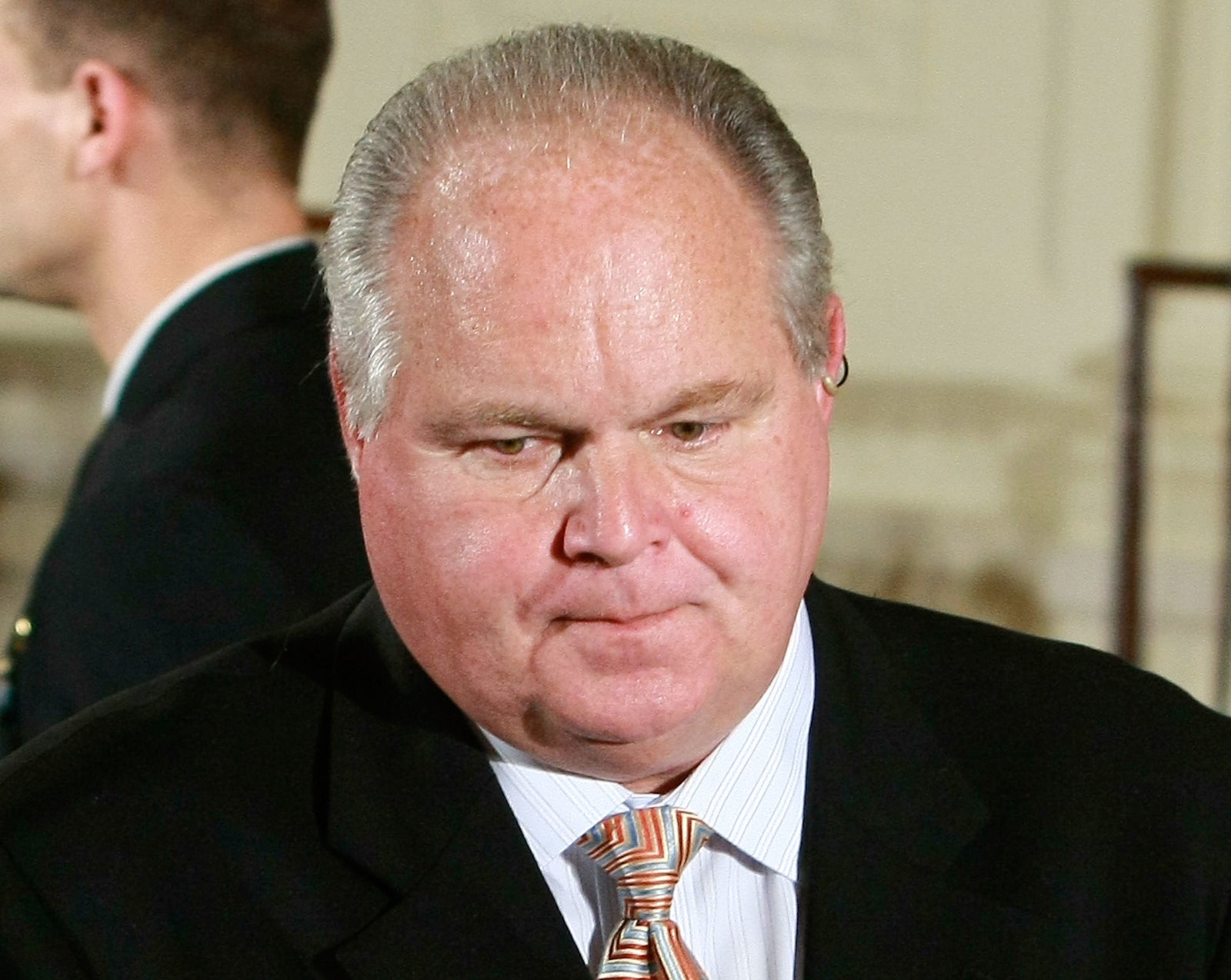 "May as well announce this. I'm not gonna get into details because of the security nature of things, but it turns out that we will not be able to do the program here tomorrow," Limbaugh said.
The conservative commentator said he would broadcast his show next week "from parts unknown."
"Tomorrow it would be, I think, legally impossible for us to originate the program out of here," he said.
Swathes of southern Florida, including parts of Palm Beach county, are under mandatory evacuation orders as the state prepares for a possible direct hit by the massive, category 4 Irma.
When he learned of Limbaugh's evacuation, Roker tweeted this: