Rudy Giuliani told Donald Trump supporters at a rally on Wednesday that he "doesn't remember" seeing Hillary Clinton after the attacks on the twin towers — despite being photographed right next to her at ground zero.
Speaking at a rally in Ocala, Florida, Giuliani said the Democratic presidential candidate didn't belong in the "very, very tight group of 'Never Forget'" because she "lied" about being present at the terrorist attack site:
I remember Sept. 11, 2001. Yes, you helped to get benefits for the people who were injured that day. But I heard her say she was there that day. I was there that day. I don't remember seeing Hillary Clinton there. That was like when she said she had to run through gunfire. That turned out to be — what do we call it? A lie!
As she told CNN last month, Clinton, then a New York senator, was in Washington, DC, on Sept. 11, 2001, when terrorists attacked the twin towers and the Pentagon.
On Sept. 12, she traveled to New York City on one of the few planes allowed to fly and toured the site.
She told CNN it was her "job and the job of other officials to get our city and state and country what we needed."
At her side that day was Giuliani.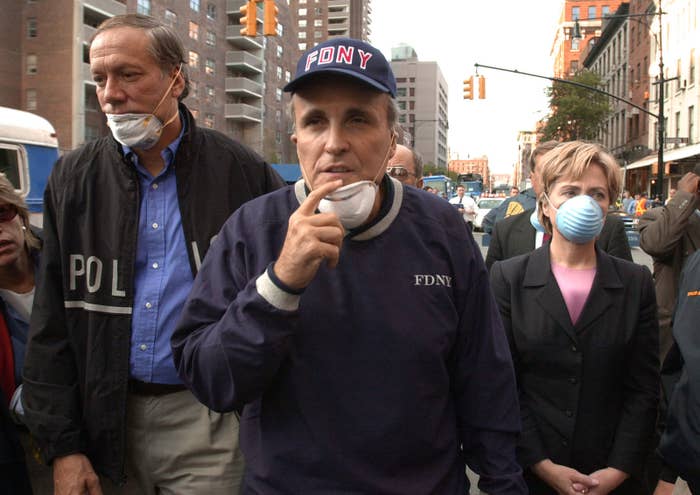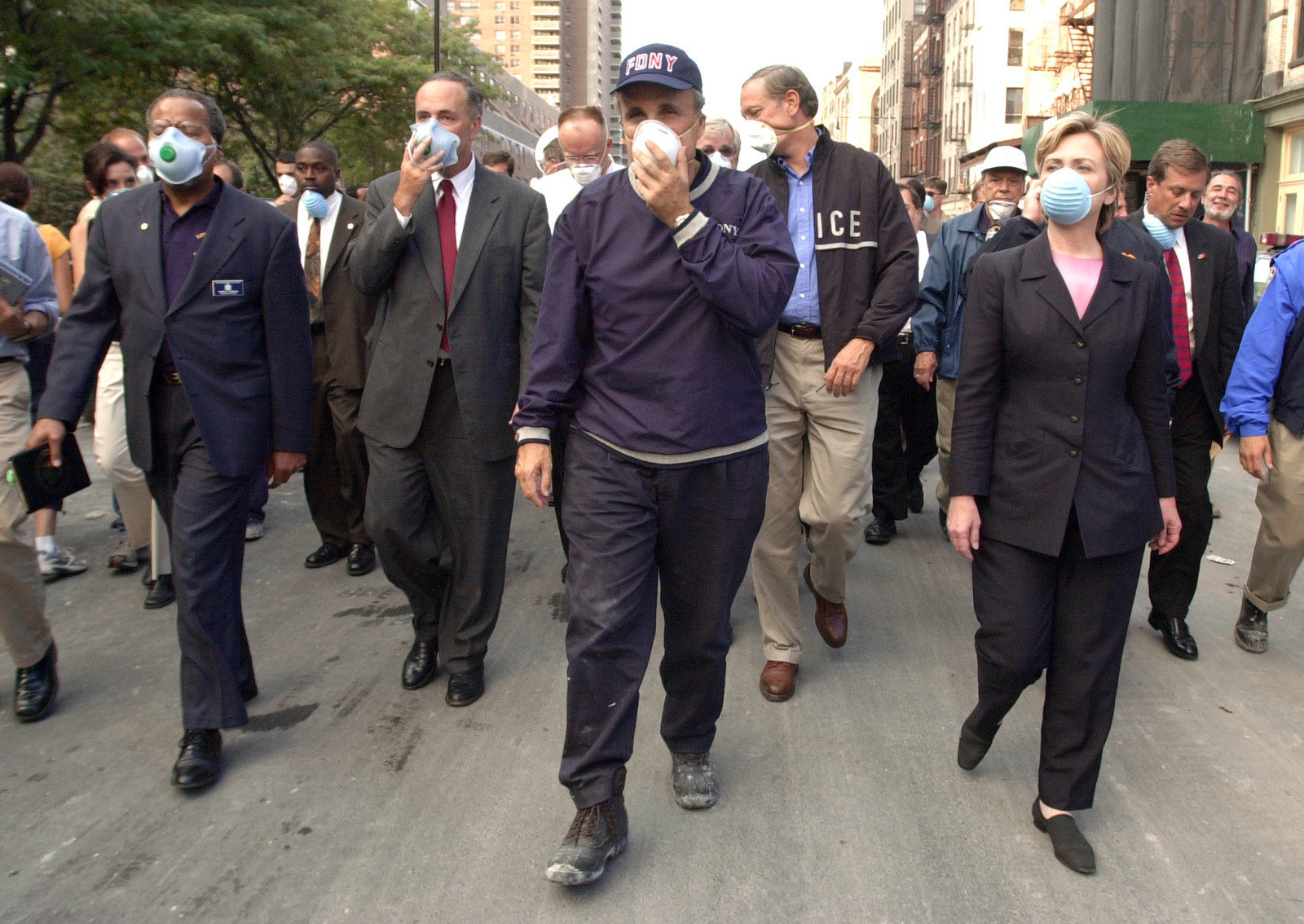 Giuliani later apologized for his mistaken memory.
"I made a mistake. I'm wrong and I apologize," Giuliani told the AP.