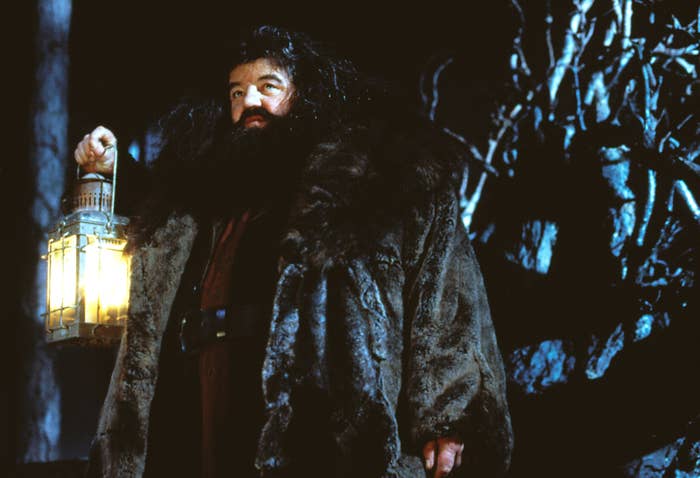 Robbie Coltrane, the hulking Scottish actor beloved by generations of children for his role as Hagrid in the Harry Potter films, died on Friday. He was 72.
His agent Belinda Wright confirmed his death to BuzzFeed News, describing the role of Hagrid as one "which brought joy to children and adults alike all over the world prompting a stream of fan letters every week for over 20 years."
"For me personally, I shall remember him as an abidingly loyal client," Wright added. "As well as being a wonderful actor, he was forensically intelligent, brilliantly witty, and after 40 years of being proud to be to called his agent, I shall miss him."
Harry Potter star Daniel Radcliffe also paid tribute to his late costar and friend. "I feel incredibly lucky that I got to meet and work with him and very sad that he's passed," Radcliffe said in a statement to BuzzFeed News. "He was an incredible actor and a lovely man."
Coltrane was already a well-known actor and comedian in the UK when J.K. Rowling personally suggested him to director Chris Columbus for the part of Hogwarts groundskeeper Rubeus Hagrid, who was born to a giant and a wizard and acts as a friend and protector to the titular protagonist (played by Radcliffe) and his friends. But his appearance in that first film, Harry Potter and the Sorcerer's Stone (2001), catapulted him to a new level of international celebrity.
Previously best known for playing gangsters and thugs, Coltrane suddenly had a legion of young fans around the world. "Kids come up to you and they go: 'Would you like to sign my book?' with those big doe eyes," he said. "And it's a serious responsibility."
In a fantasy series scattered with increasingly menacing villains, Coltrane's Hagrid was a reliably bright presence. Sporting a bushy beard and mane of curls and speaking in a thick West Country accent, Hagrid towered over the child characters, but had a childlike innocence of his own. As he taught lessons about magical creatures, it was clear he was capable of seeing the good even in a fire-breathing dragon or giant spider.
"The mountainously lovable Mr. Coltrane really is a fairy-tale figure that kids dream about," the New York Times declared in its review of the first movie.
This warmth extended to the Harry Potter set, where the young actors recalled Coltrane's cheeky demeanor, instantly putting them at ease. "He was such a kid. So immature and just ... so much fun," recalled Rupert Grint (Ron Weasley) in a 2022 reunion special. "He loved making us laugh, and he was incredibly good at it."
"Robbie was one of the funniest people I've met and used to keep us laughing constantly as kids on the set," Radcliffe said in his statement after Coltrane's death. "I've especially fond memories of him keeping our spirits up on Prisoner of Azkaban, when we were all hiding from the torrential rain for hours in Hagrid's hut and he was telling stories and cracking jokes to keep morale up."
Emma Watson described Coltrane as "the most fun uncle" she's ever had as she remembered his compassion, "warmth," and "brilliance" as an actor.
"I'll really miss your sweetness, your nicknames, your warmth, your laughs and your hugs," Watson wrote in an Instagram story. "You made us a family."
"There was no better Hagrid," she said. "You made it a joy to be Hermione."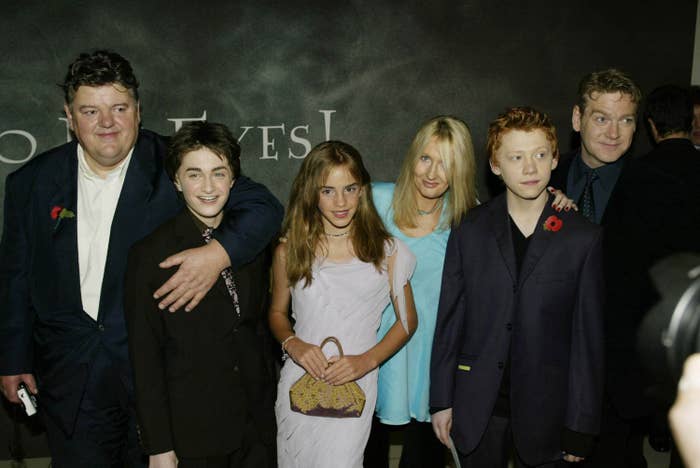 Coltrane appeared in all eight Harry Potter films, which took more than a decade to film and release. It was a commitment he cherished, he said, because he was well aware of how the movies were beloved by so many.
"I've often thought when I'm watching Chitty Chitty Bang Bang and Mary Poppins with my kids, 'Wouldn't it be great to be in a film like that and whole generations of kids would see it?'" he said. "And now it's happened."
Born Anthony McMillan in 1950 (Robbie Coltrane was a stage name he selected to honor jazz performer John Coltrane), Coltrane grew into his large size as a student. He found his weight and height enabled him to project a tough aura that helped him identify with working-class Glasgow in contrast to his middle-class British public school roots. "And I still do," he told the Guardian in 2012. "I can walk down the street, and the hardest man in Glasgow would say, 'All right, big guy?'"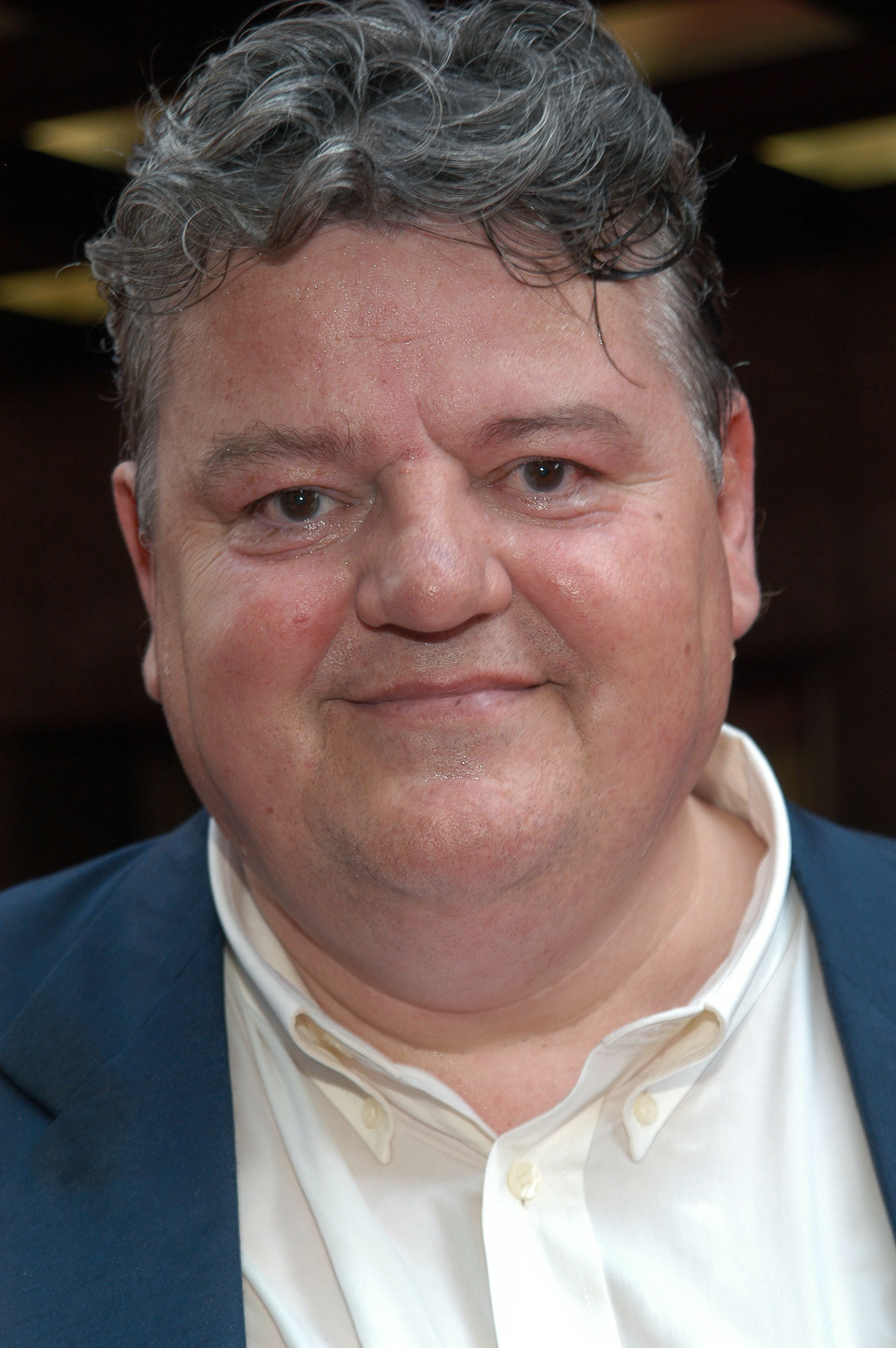 After trying his hand at art school (and purposefully dumping what was left of his posh accent), Coltrane drifted instead toward performing, first in theater and then on film and television, where was especially prolific in the alternative British comedy scene.
Coltrane performed with a slew of actors with whom he would later costar in the Potter films. He appeared in The Comic Strip Presents comedy TV series from 1982 to 1993 (as well as special episodes in 2011 and 2012) with Dawn French (who played the Fat Lady), A Kick Up the Eighties (1981–1984) with Miriam Margolyes (Professor Pomona Sprout), sketch comedy show Alfresco (1983–1984) and '80s rock drama series Tutti Frutti (1987) with Emma Thompson (Professor Sybill Trelawney), and Blackadder the Third (1987) with Miranda Richardson (Rita Skeeter). He also played Falstaff in the 1989 Shakespearean film adaptation of Henry V, directed by and starring Kenneth Branagh (Professor Gilderoy Lockhart) as well as Thompson.
He won three consecutive BAFTA awards for his role as the foul-mouthed and slobby Manchester criminal psychologist Edward "Fitz" Fitzgerald on ITV drama series Cracker (1993–1996, plus a 2006 special episode). He also became a movie star thanks to starring roles in the cheesy British comedies Nuns on the Run (1990) and The Pope Must Diet (1991), which led to him being cast as Russian mafioso Valentin Dmitrovich Zukovsky in the James Bond films GoldenEye (1995) and The World Is Not Enough (1999).
After Potter, he voiced a character in the Scotland-set Pixar film Brave (2012) and also won critical acclaim for his role as a British comic accused of sex crimes in the limited TV series National Treasure (2016), which — continuing an old trend — costarred Julie Walters, who had played Molly Weasley in the wizarding series.
"The legacy of the [Harry Potter] movies is that my children's generation will show them to their children, so you can be watching it in 50 years' time, easy," Coltrane said in the 2022 reunion special. "I'll not be here, sadly, but Hagrid will."