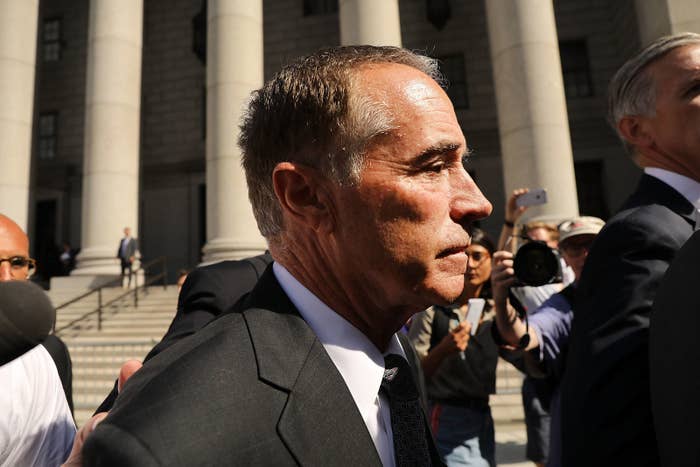 New York Republican member of Congress Chris Collins announced Saturday that he was abandoning his plans to run for reelection after prosecutors this week charged him with insider trading and lying to the FBI.
In a statement on Twitter, Collins said it was in "the best interests" of his constituents, his party, and President Donald Trump's agenda for him to suspend his campaign for reelection.
He said he would continue to serve until November and "fight the meritless charges brought against me."
"I look forward to having my good name cleared of any wrongdoing," he said.
Collins was charged along with his son, Cameron Collins, and Stephen Zarsky, the father of Cameron's fiancée, in a scheme related to the stock of an Australian biotechnology company. Collins sits on the board of the company, Innate Immunotherapeutics.
Prosecutors allege that, acting on advance information about poor drug trial results, Collins instructed his son to sell off a large chunk of shares before the news broke and the company's stock plummeted.
The lawmaker was one of the earliest supporters of Donald Trump's presidential campaign.