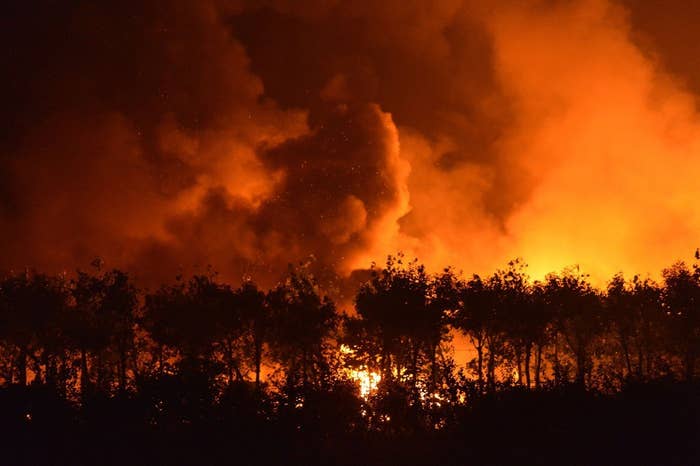 Massive explosions rocked the northeastern Chinese city of Tianjin, near Beijing, Wednesday.
The blast killed at least 112 people. Another 95 were still missing as of Sunday, the Associated Press reported.
Eight-five of the missing people were firefighters, according to the AP.
China's Xinhua News also reported that 520 people were hospitalized after the blast.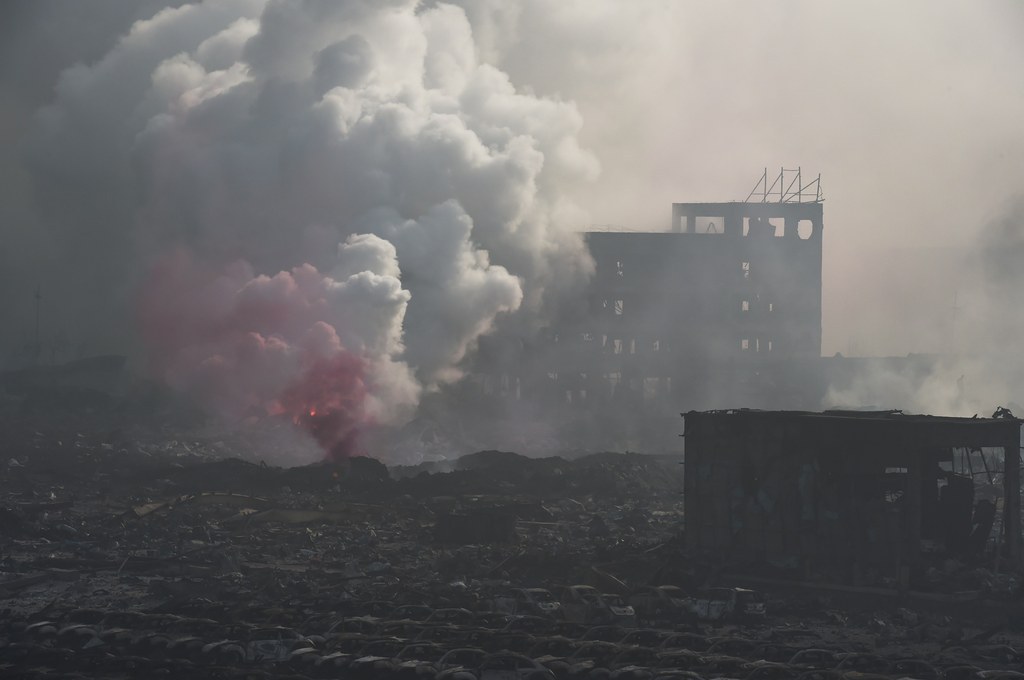 According to the official Weibo account of prominent Chinese newspaper NF People, the explosions began in a warehouse belonging to Ruihai Logistics, located in a seaside industrial zone.
NF People reported "dangerous cargo" was said to ignite in a fireball, leading other nearby factories to also explode.
According to the company's website, Ruihui Logistics is a freight-handling business that stores goods including compressed and liquefied gases, flammable liquids and solids, and other combustible materials.

The People's Daily newspaper also said the blasts were caused by explosive material in a factory container.
One video uploaded to YouTube shows a massive fireball in the distance before a flash of light and huge explosion rock the building. A huge plume of black smoke then trails into the sky.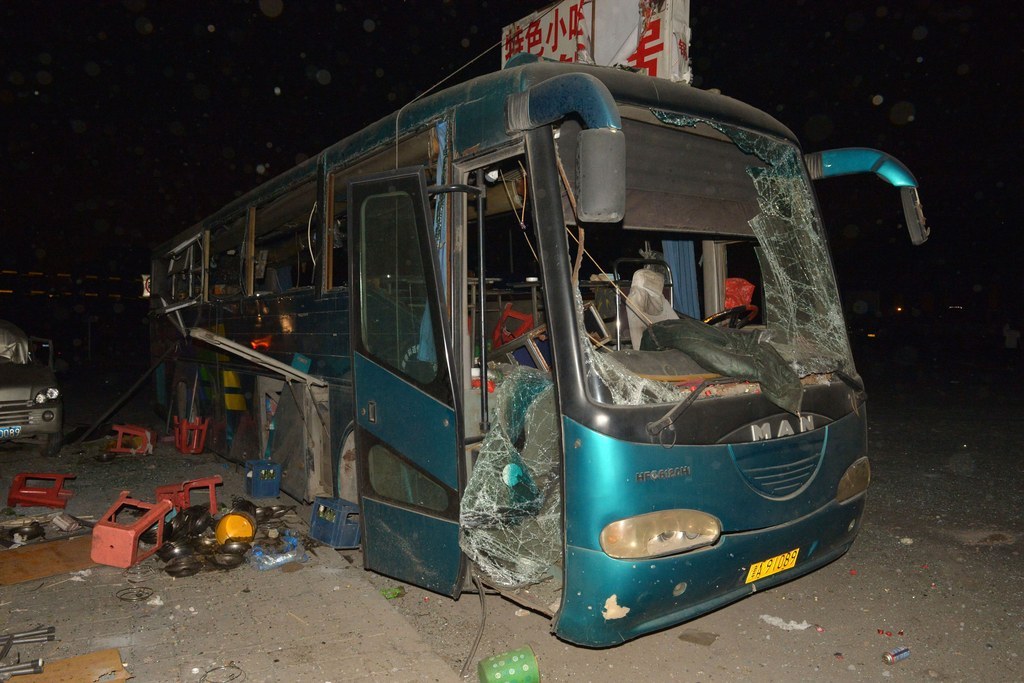 According to the official Weibo account for the Tianjing Fire Department, the blaze began around 10:50 p.m. local time on Wednesday evening, before an explosion occurred some 40 minutes later.
Nine teams of firefighters had been sent to the scene, the department said, plus two teams of harbor safety guards.
The department said two of its firefighters were missing.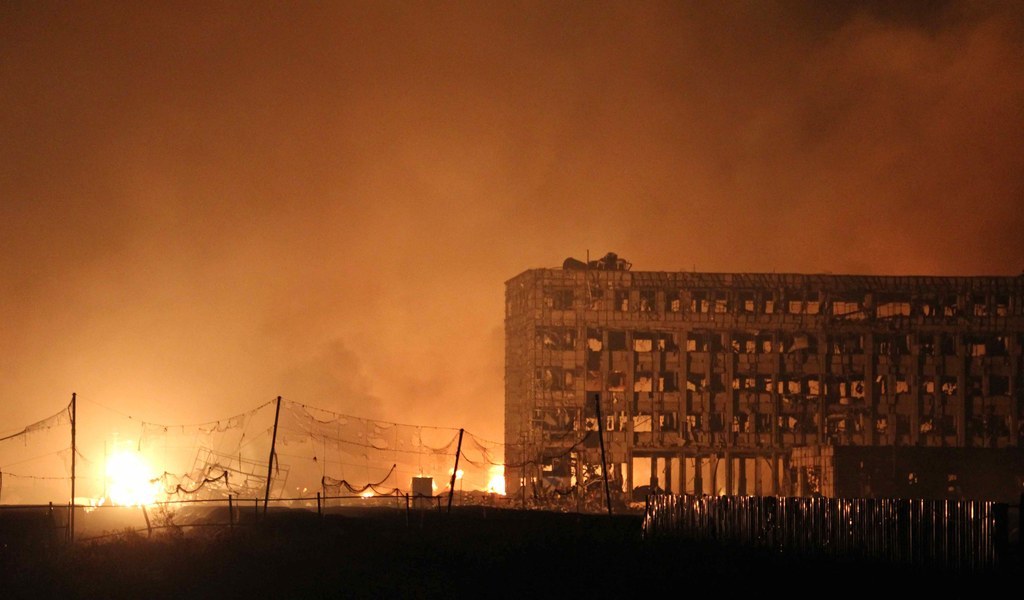 China Central Television (CCTV) reported a local hospital had been inundated with hundreds of casualties. Sina News said Tianjing Harbor Hospital had received between 300 and 400 injured residents, while hundreds of others have flocked to donate blood.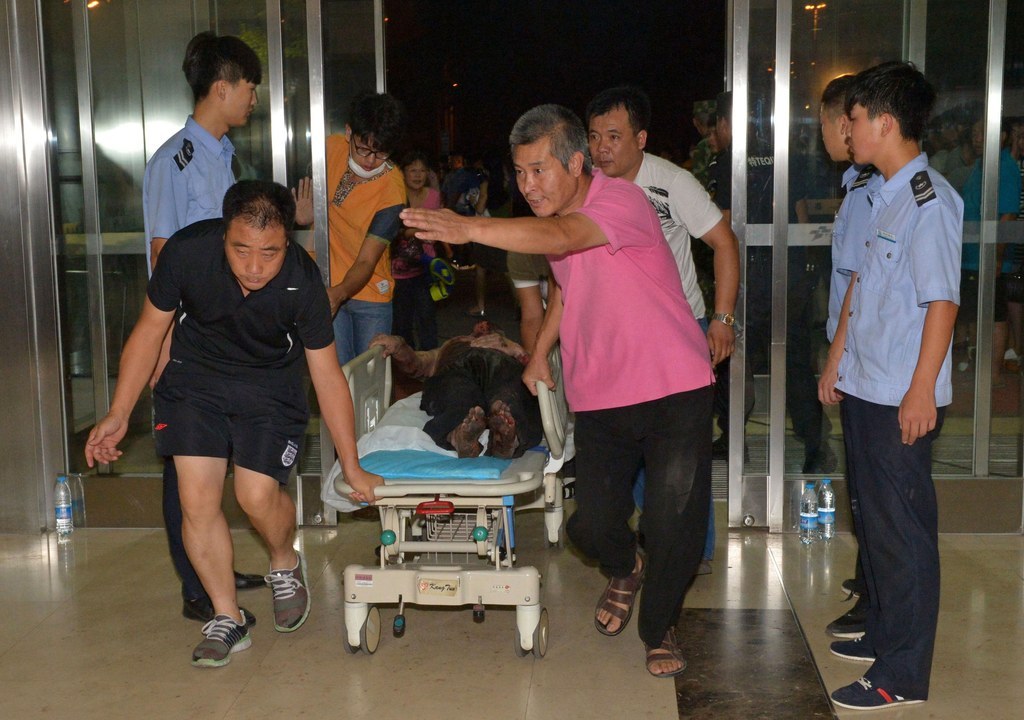 The NF People Weibo account also shared an image of injured people.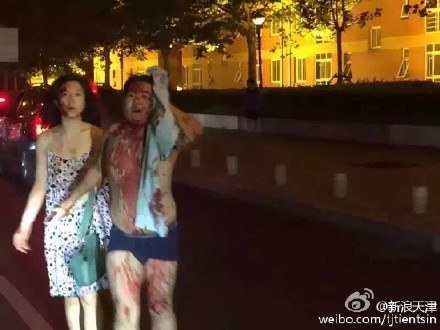 The official newswire Xinhua reported the number of casualties was not immediately known.
The People's Daily said the blasts were felt more than six miles away.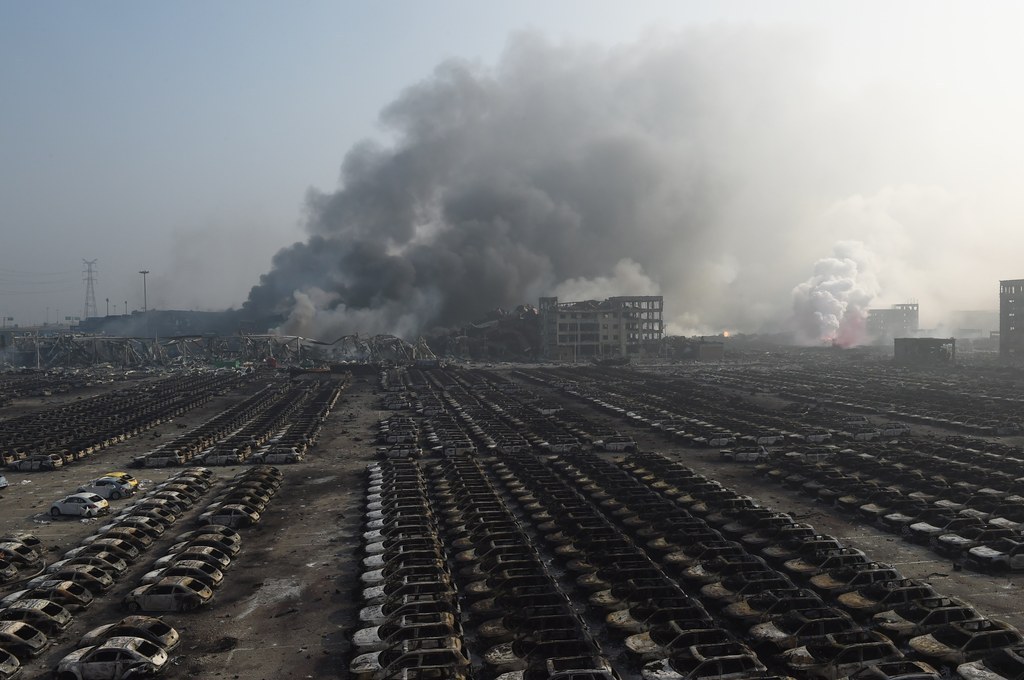 A surveillance camera reportedly captured the moment of the blast.
On Instagram, users shared photos and videos of the explosions.
On Weibo, the official Chinese seismology department said the force from the first explosion measured magnitude 2.3 — the equivalent of three tons of TNT. The second explosion measured magnitude 2.9, or 21 tons of TNT.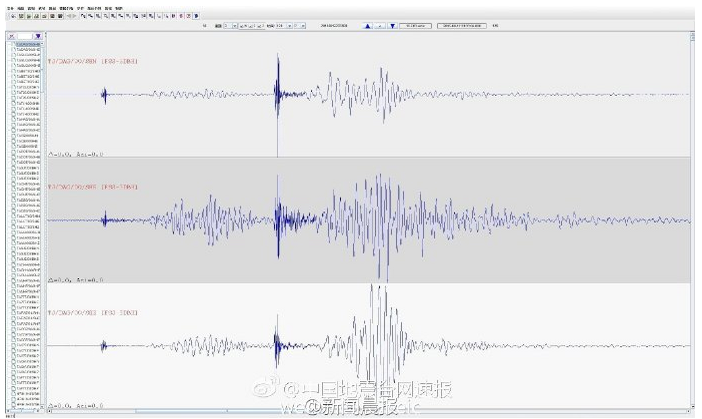 Tianjin is a coastal city located just outside of the capital Beijing.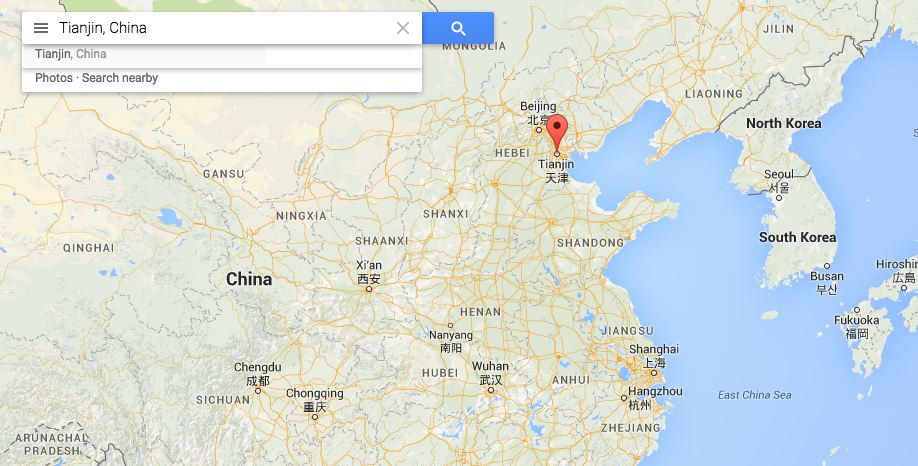 By Friday morning, state media reported that the fires are almost put out. In total 44 people were saved from the debris.