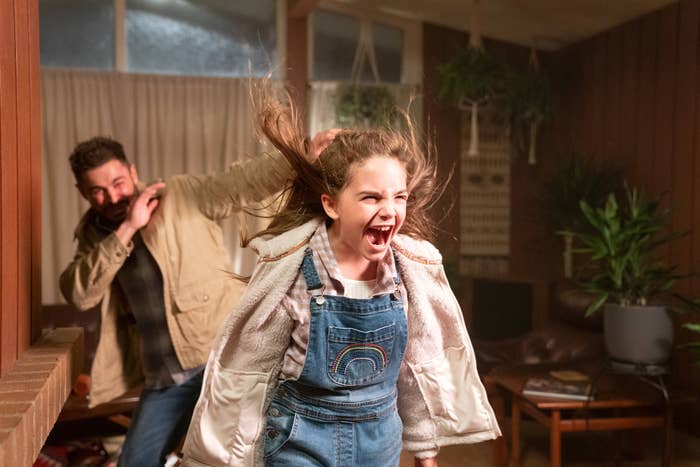 Organizers of the Razzie Awards, the group that hands out mock accolades to the worst films and performances each year in Hollywood, apologized on Wednesday for nominating a child for Worst Actress.
Ryan Kiera Armstrong, 12, was just 11 when she filmed a starring role opposite Zac Efron in the movie Firestarter, about a young girl with powers of pyrokinesis.
Her nomination this week drew criticism from movie fans and actors, with former child star Devon Sawa tweeting that the group was "soulless" for mocking the young performer.
Speaking with BuzzFeed News on Tuesday, Razzies cofounder John Wilson had defended the nomination of Armstrong, calling the backlash "overblown." However, he admitted the group had "misstepped very badly" in its efforts to be "funny."
On Wednesday, Wilson provided BuzzFeed News with an emailed statement in which he apologized to Armstrong and said they were withdrawing her name from the final ballot that the group's roughly 1,100 members will vote on next month.
"Sometimes, you do things without thinking. Then you are called out for it. Then you get it. It's why the Razzies were created in the first place," Wilson said. "The recent valid criticism of the choice of 11 year old Armstrong as a nominee for one of our awards brought our attention to how insensitive we've been in this instance."
"We also believe a public apology is owed Ms. Armstrong, and wish to say we regret any hurt she experienced as a result of our choices," Wilson added.
A representative did not respond to a request for comment.
Wilson also said that, going forward, no performer or filmmaker under the age of 18 will be eligible for a nomination.
"Since our motto is 'Own Your Bad,' we realize that we ourselves must also live up to it," Wilson said.