Every year, the Golden Raspberry Awards are handed out on the eve of the Oscars as a counterpoint to Hollywood's night of nights.
For more than four decades, the "Razzies," as they're widely known, have recognized the industry's worst films and performances as a way to poke fun at the seriousness and competitiveness of awards season.
Organizers encourage nominees to "own your bad," but it's rare that people actually turn up to claim their trophy, with Halle Berry being a famous exception for the time she came to accept her Razzie for Catwoman (2004), which she described in her acceptance speech as "a piece-of-shit, godawful movie."
This year, the movies being honored with a Razzie nomination — such as it is — include the Netflix movie Blonde about Marilyn Monroe, Disney's live-action Pinocchio remake with Tom Hanks, and, of course, Morbius.
But there's one nomination that has drawn extensive backlash: that of 12-year-old actor Ryan Kiera Armstrong, who was nominated for Worst Actress for her role in Firestarter.
That movie, in which Armstrong starred opposite Zac Efron, is the second adaptation of Stephen King's 1980 novel of the same name about a little girl with the power of pyrokinesis. In the 1984 movie version, Armstrong's role was played by Drew Barrymore.
The 2022 version was not a critical success. "No one here seems to know what they're doing and, more importantly, why," the film critic for the Guardian wrote.
Rolling Stone called it a "four-alarm disaster," but was still somewhat kind to the young child star (who was 11 at the time of filming), writing, "Armstrong does her best in a mostly impossible role."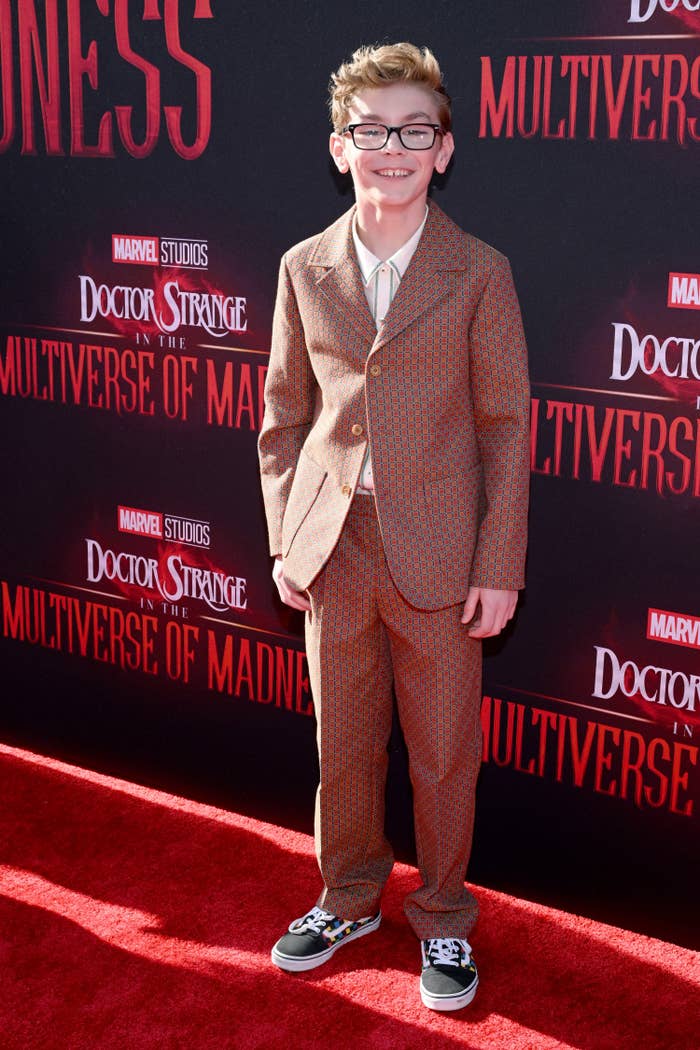 Despite the movie flopping, many Hollywood players and fans felt the Razzie nomination for such a young child was mean-spirited.
"The Razzies are run by soulless people. Nominating a 12 year old? Fuck them," actor Devon Sawa, himself a former child star, said. "That child could grow to be amazing if you haven't gotten in their head."
"The razzies are already mean-spirited & classless, but to nominate a kid is just repulsive & wrong," tweeted Julian Hilliard, a child actor known for WandaVision and The Haunting of Hill House. "Why put a kid at risk of increased bullying or worse? Be better."
Others on Twitter agreed that the nomination felt cruel.
Some pointed out this wasn't the first time the Razzies had shamed a child, highlighting past nominations such as Jake Lloyd for Star Wars: Episode I — The Phantom Menace (1999) and Macaulay Culkin, who was nominated three times in 1995 for Getting Even With Dad, The Pagemaster, and Richie Rich.
Speaking with BuzzFeed News, Razzies cofounder John Wilson said the roughly 1,100 voting members put Armstrong in fifth place, but organizers had still debated whether to include her because of her age. They ultimately decided to respect the votes and include Armstrong, whom Wilson described as an "experienced actress, even if she's only 12."
"I can see how it could be taken that way [as mean]. I don't think that was how it was meant," Wilson said. "I think people who get upset about it — I don't even know how to say this. The rage is interesting — perhaps somewhat justified, but I think overblown."
He said of the backlash, "There's a righteousness about it. It's the Razzie Awards, for goodness' sake!"
Wilson also said he was familiar with King's original novel, as well as the 1984 movie with Barrymore, who he said had given a "great performance."
Still, he admitted that the Razzies had probably erred this year in nominating the young Armstrong.
"The intent was to be funny. In this particular instance, we seem to have misstepped very badly. I would admit that," he said.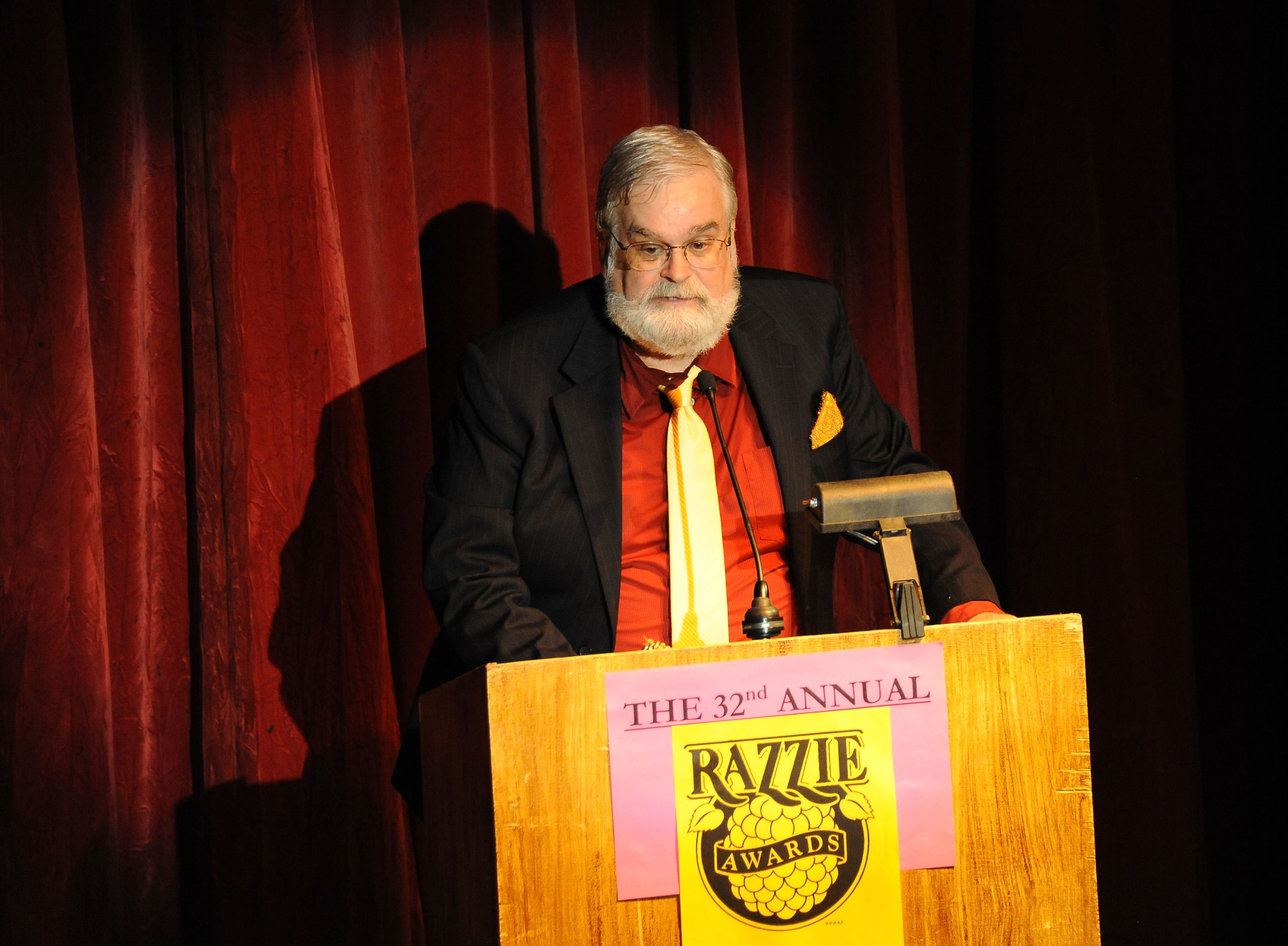 On Instagram, commenters left kind words on Armstrong's most recent post from a week ago about Firestarter.
"Ignore the Razzies. You did a GREAT job and have a successful career ahead of you!!" one user wrote.
Cameron Britton — an actor who's appeared on the Netflix shows Mindhunter, The Umbrella Academy, and The Woman in the House Across the Street From the Girl in the Window — also left some encouraging words for Armstrong. "I just want to say that taking risks and pursuing art when you want to is what life is all about, and when people you don't even know try to degrade you, they are only degrading themselves, because their problems have nothing to do with you- it's them and where they are at," he wrote.
A representative for Armstrong didn't immediately respond to a request for comment.
Last year, the Razzies decided to rescind a mock honor they had bestowed on actor Bruce Willis because organizers felt it was "not appropriate" after the actor's family revealed he'd been diagnosed with aphasia, a medical condition that meant he was losing his ability to communicate.
"If someone's medical condition is a factor in their decision making and/or their performance, we acknowledge that it is not appropriate to give them a Razzie," organizers said.