WEST LAFAYETTE, Indiana — Abigail Finney was asleep in her boyfriend's bed when she felt him.
Officially, they'd been going out for only a few weeks. It was one of those college romances where someone in the friend group slowly becomes more than a friend, through private jokes and stolen moments.
He was the funny one, gregarious to her quiet, somehow buddies with everyone. "He'll come out of class the first day and he'll already have friends," she said, her wide brown eyes peering out from behind oversized, round glasses. "I don't have that talent."
Their dorm rooms were down the hall from each other at First Street Towers on the West Lafayette campus of Indiana's Purdue University, an engineering and science haven amid a sea of farmland where a bronze statue of a clean-cut Neil Armstrong, a Purdue alum, takes pride of place.
The First Street kids were the lucky ones. The Towers are spacious and modern compared to the makeshift, officelike basements some Purdue students have been forced to sleep in. In the Towers, they have single rooms and private bathrooms. You can even host friends as long as you don't make too much noise. Abigail's grandmother, who was married to a Purdue professor, had to pull some strings to get the 19-year-old freshman a spot.
"As a girl you just kind of — you can't fight everything, so you just kind of laugh about it."
"It was just one of those nights," said Abigail, who sports long, straight brown hair, a pale complexion, and a '90s hipster style. Her boyfriend, also a freshman, had asked her to come hang out in his room. He had some buddies over and they were playing video games on his futon. She retreated to the twin loft bed above. People were drinking, even though they weren't supposed to. Abigail stayed sober, gazing at her laptop as she shopped online. Her boyfriend would pop up the ladder every now and then to snuggle and check in on her. It was Feb. 11, 2017. In a few days they'd celebrate their first Valentine's Day as a couple.
At one point, one of his friends, Grant, made a gross comment about hoping Abigail gets "good sex" from her boyfriend, she said. She figured he was being drunk and stupid, so she feigned amusement. They were a new couple after all. His friends were going to be weird about it. "As a girl you just kind of — you can't fight everything, so you just kind of laugh about it," she said.
It got late. The night petered out. Abigail fell asleep with her boyfriend next to her. His three buddies crashed on the futon.
Abigail is the kind of heavy sleeper who can turn off an alarm or have entire conversations with people and later not remember it. But this woke her up, at least partially: He was reaching from behind her, fondling her breast over her T-shirt.
She let him touch her. They were quiet. His friends were asleep. She felt his hand slide under her pajama pants and start touching her clitoris. She went along with it. Still facing away, she grabbed his penis and inserted it into her vagina. They had sex. It was brief — maybe a minute, if that. She stopped it when she told him she had to use the bathroom.
When she was done, she climbed the ladder to get back into bed. It was only then that she saw who was in it.
It wasn't her boyfriend. It was Grant.
"I remember him grinning at me. It was a freaky image," she said. "I was just kind of — I was frantic. I didn't know what was going on."
She assumed the guys were playing a prank. She asked where her boyfriend was. Waking up, his other friends said they didn't know. She noticed her keys were missing so she rushed to her dorm room and found her boyfriend asleep in her bed.
"I was like, 'I feel violated. This feels wrong. But I don't know if it's illegal.'"
"How long have you been in my room?" she asked urgently. He couldn't sleep with her taking up space in his small twin bed, he said, so he'd retreated there hours ago. She explained what Grant had done. Her boyfriend, angry and confused over what Abigail had just told him about his friend's behavior, stormed out.
Alone in her room, Abigail tried to process what had just happened. Had she been raped? Was this against the law? She texted two girlfriends to ask for advice. "I was like, 'I feel violated. This feels wrong. But I don't know if it's illegal.'"
Abigail was right to be confused. Under her state's law, what Grant did was not technically illegal — even though he later admitted that he knew Abigail wasn't consenting to sex with him. That's because in Indiana, sex only becomes rape when it's compelled through force or threats, if the victim is mentally disabled and can't properly consent, or if he or she is unaware that the sex is occurring.
Abigail knew she was having sex. She just didn't know it was with Grant.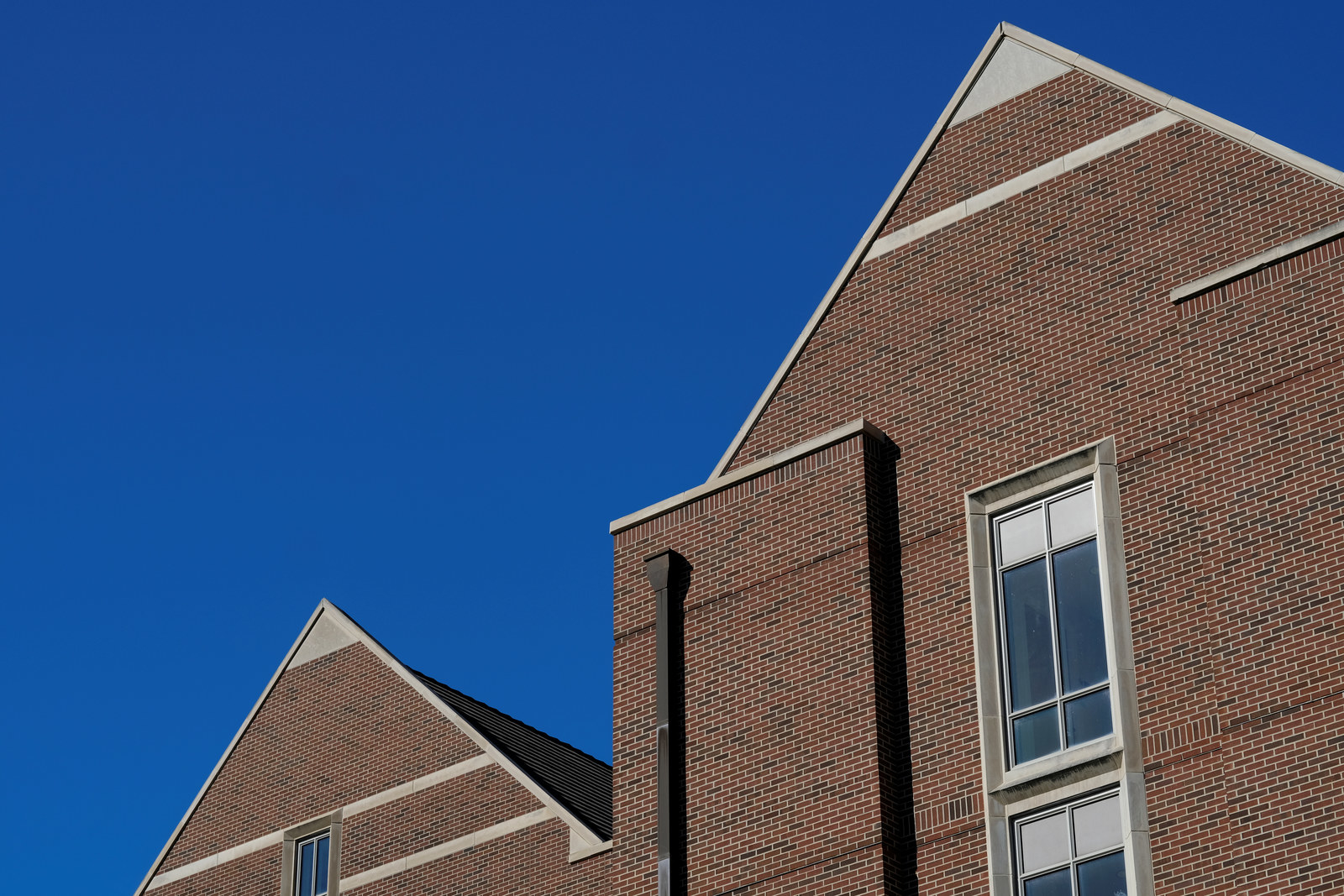 Ask most people what the definition of rape is and you're likely to hear a variation on the phrase "nonconsensual sex." But Abigail's case has exposed a loophole in the laws of not just Indiana, but more than three-quarters of US states and territories: The word consent, when it does appear in a statute, is not expressly defined in laws.
In this vacuum, sex induced through fraud, deception, or impersonation is thus often not illegal. Versions of rape by fraud laws exist in only a handful of US jurisdictions, including California, Idaho, Missouri, Tennessee, and Puerto Rico. In Alabama, it's a misdemeanor. In Colorado, it's a felony only if the offender pretends to be the victim's spouse. This makes sexual assault laws something of a legal outlier. Julie Olthoff, an Indiana state representative, compared the situation to someone posing as a buyer in order to convince a car owner to give them the keys, but then never bringing it back to the lot. "That would be prosecuted [as theft]," she said. "So isn't a person's right to their own body greater than a person's right to another possession?"
In the wake of Abigail's case, there has been a push from US lawmakers, as well as sexual assault activists, to criminalize rape by fraud and better define what it means to give consent.
But these laws will also force us to interrogate the nature of sex and may fundamentally reshape our very understanding of it.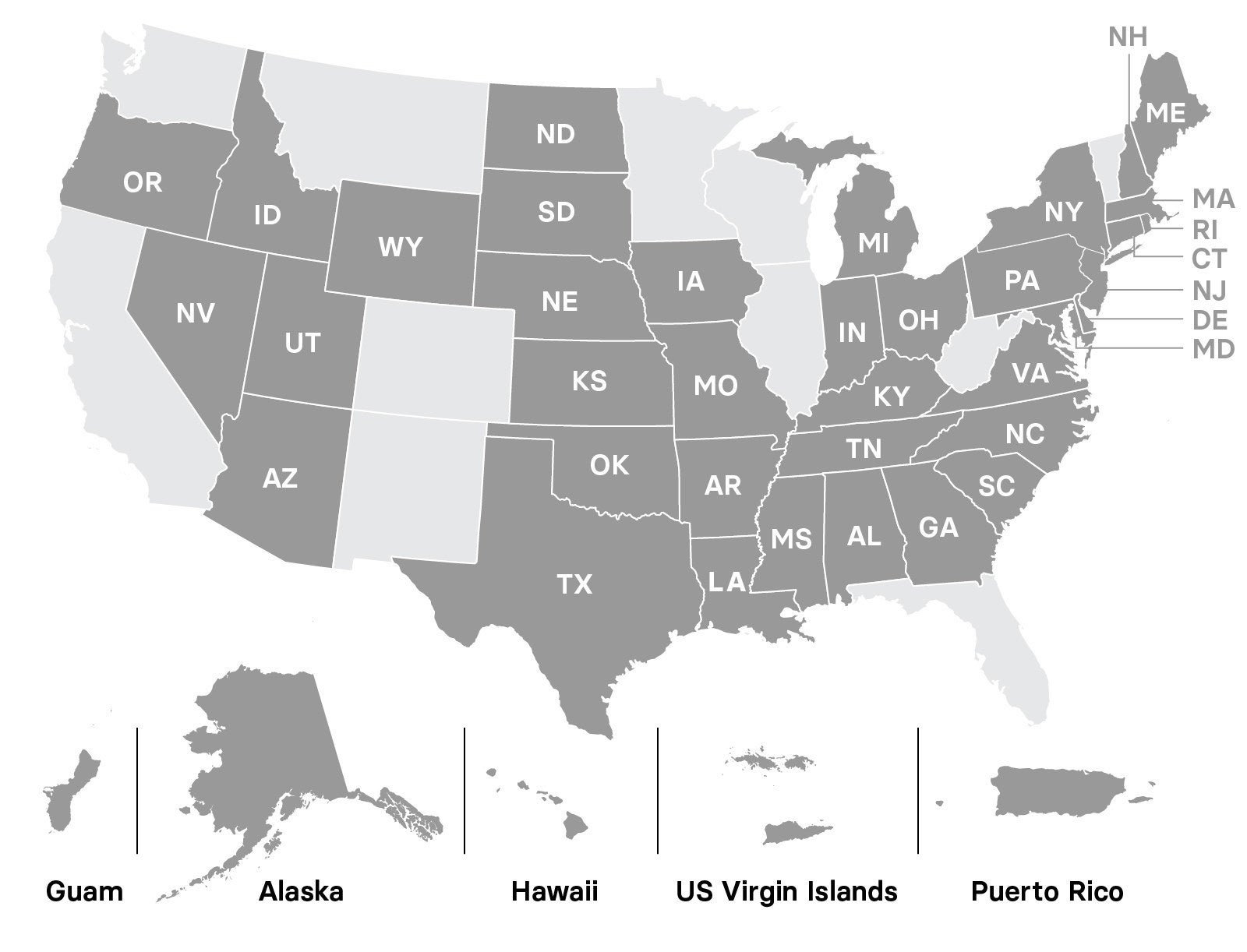 When you have sex with someone, are you agreeing to sleep with just the physical entity before you? Or is it something bigger and more complex? Many people might think a man who deceives his sister-in-law into sex by pretending to be his identical twin should be prosecuted. But what of the man who deceives a woman by pretending to be some other fake, more successful — or even single — version of himself? And what of the legions of lies behind so many online dating profiles where people falsely advertise themselves using the scantest of information?
"I'm not sure we could effectively legislate all of the cases where somebody lies," said Sally Siegrist, the Indiana assembly member who spearheaded the attempt to change her state's law after Abigail's case, "because then you get to the point where, OK, the guy said he was on the football team and he's not. It's still not right. It's a violation, but I don't know that it rises to rape."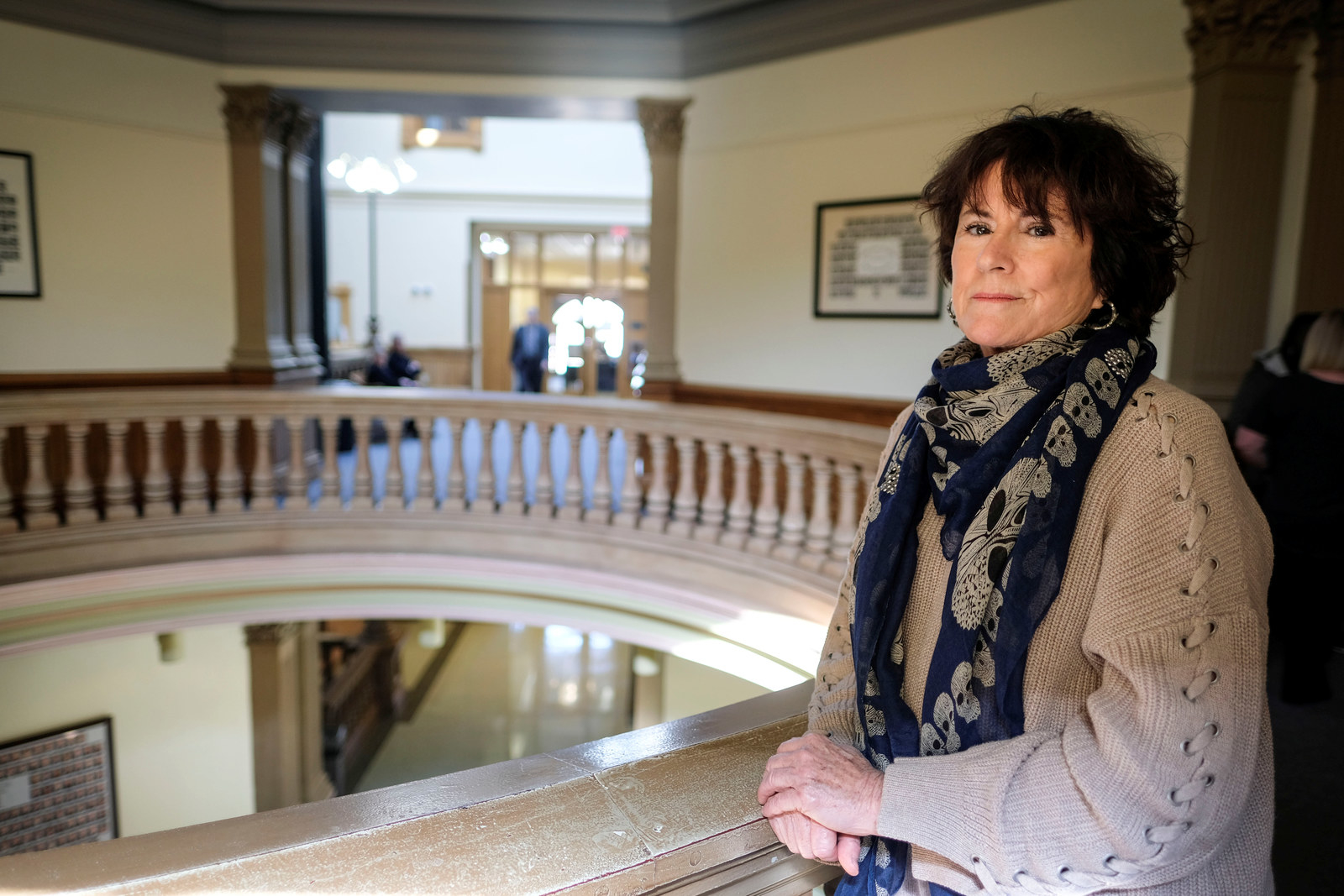 The law has struggled with rape by fraud cases for hundreds of years. Likely the earliest documented one occurred in 1822 when a man named Joseph Jackson entered a woman's bed in Lancaster, England, "as if he had been her husband" and had sex with her. Several more cases were documented, including one in 1884, when an Irish woman named Judith Gorman fell asleep while her husband was out fishing. She awoke when Michael Dee came into her dark room and lay on top of her. "You came in very soon," Gorman told Dee, believing him to be her husband. It was only after he began having sex with her (described in the 19th-century British courts as him having "connection with her") that she reached up to feel his hair and realized with horror the man was a stranger.

At trial, the judges ruled that Dee must have known Gorman thought he was her husband based on what she had said as he came into the room. It was this knowledge that made the act rape.
She reached up to feel his hair and realized with horror the man was a stranger.
Such cases are not confined to the annals of history. In 2005, a Massachusetts woman sleeping in her boyfriend's bed awoke to a man entering the room. It was only when he opened the door to leave after sex that she saw it was her boyfriend's brother. The state's top court, however, said the act wasn't illegal because, as in Indiana, rape was defined there as intercourse by force and against a person's will.
In states where rape by fraud is expressly outlawed, such cases can have far different outcomes. In one of them, Tennessee, a man was found guilty of rape in 1996 after calling women while pretending to be their lovers and convincing them to strip naked, blindfold themselves, and await his arrival. "Tell me something that only you and I know," one woman told him as he began to have sex with her, but she got no answer. Horrified, she lay frozen in terror as she realized the man wasn't who she thought he was. He was sentenced to 15 years in prison and now lives in Nashville.
Elsewhere, a Canadian court upheld the conviction of a man found guilty of sexual assault in 2008 after he had sex with a woman who thought he was his twin. He had said nothing even as she called out his brother's name. A year later in South Australia, a man faced criminal charges after having sex with his friend's mother. Like Abigail, the mother had been sleeping when she felt the touch of a man who she assumed was her partner. Like Abigail, she was barely awake as she inserted the man's penis into her vagina. Unlike in Abigail's case, the man was convicted of rape.
"These rights can be violated by lies just as much as they can by force or threat."
Rape laws are historically rooted in the sexist desire to protect women's virtue and chastity from being defiled. This helps explain why for centuries, marital rape wasn't a crime: A married woman couldn't be "defiled" by sex with her own husband, whether she consented or not. Under the same logic, unmarried women who were tricked into sex were not victims under the law, because they had consented to being "defiled."
But recent decades have shifted the law's focus to what Yale Law School professor Jed Rubenfeld calls the concept of sexual autonomy: the right to decide with whom and under what circumstances a person has sex. "Liberty presumes an autonomy of self that includes … certain intimate conduct," Justice Anthony Kennedy wrote in the 2003 Supreme Court case that struck down sodomy laws as unconstitutional.
For Rubenfeld, this concept of sexual autonomy extends much further.
"Assuming that sexual autonomy means anything, it surely includes the right not to have sex with a married man if you don't want to," he argued in a 2013 paper. "It surely includes the right not to have sex with someone who isn't interested in a serious relationship. These rights can be violated by lies just as much as they can by force or threat."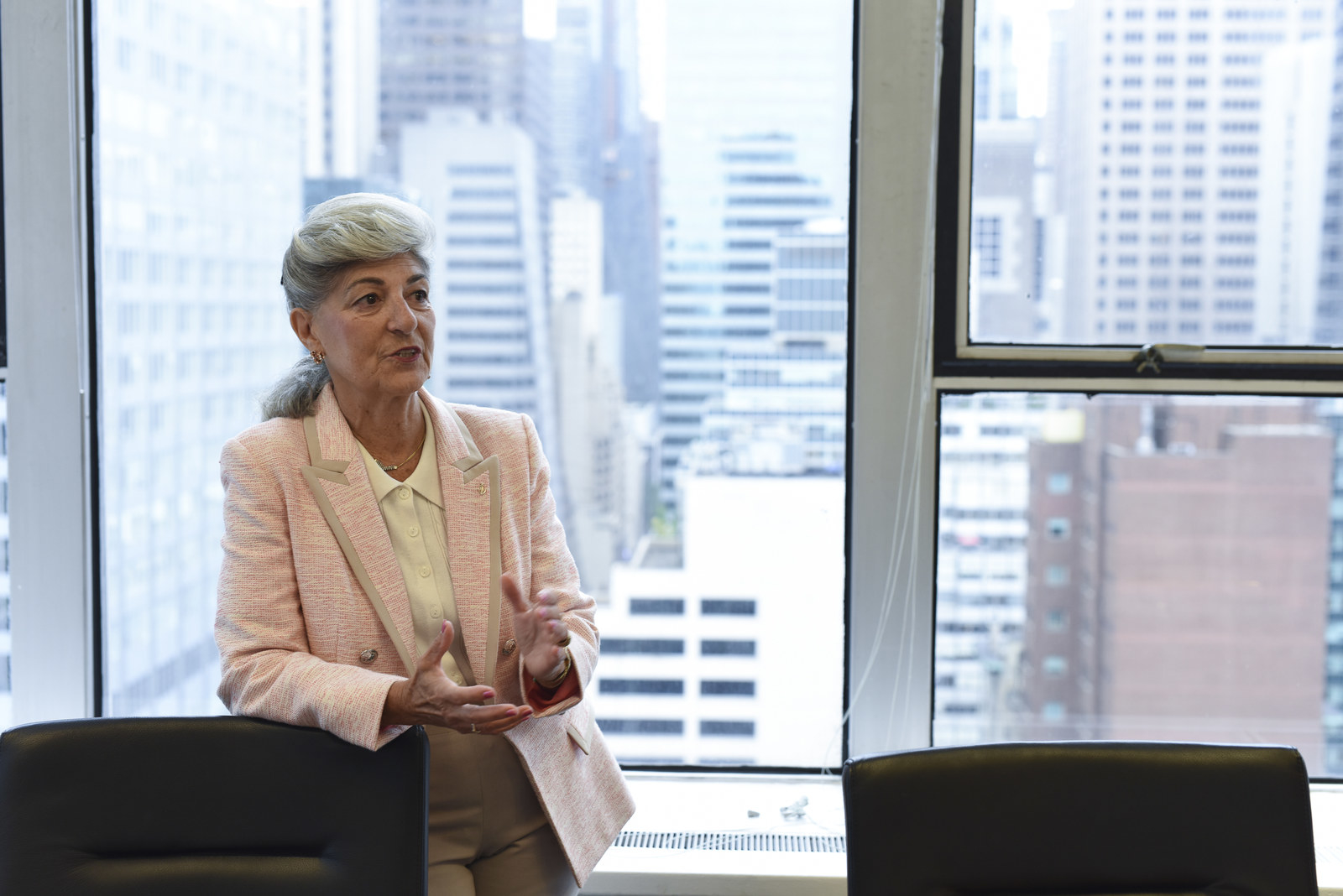 Sitting in her real estate office overlooking a sea of Manhattan skyscrapers, Joyce Short knows what it means to rebuild her life after a series of traumas.
As a child, she was molested. In college, she was sexually assaulted. And when she was in her early twenties, she was swept off her feet by a charming foreign-born man who told her he was single, Jewish, several years older than her, a successful NYU graduate, and even a Vietnam War vet. In reality, he was none of these things.
Short, now 70, only began to learn the truth months into the relationship, after she became pregnant but was persuaded by him to have an abortion. After helping her get home from the hospital that day, he told her he wasn't single after all — he was still married to the woman he'd claimed was his ex. She went to her medicine cabinet, grabbed a bottle of sleeping pills, and swallowed every tablet inside. "The only reason that I'm here doing this," Short told BuzzFeed News in an interview, "is because there just weren't enough pills in the bottle."
Short is adamant that what her former partner did to her was as bad as the earlier sexual assaults she had endured — perhaps worse, because she became emotionally and psychologically trapped in the relationship. The relationship eventually ended, and they're no longer in touch. "His assault of me is something that I face every day of my life," she said. Even when she relaxes by watching television, she can't escape. For Short, Mad Men was not about a slick advertising executive reinventing himself, but about a man raping his wife by concealing his true identity. Don Draper was just like her ex: a charade.
"He'd violated me with his perversion repeatedly for over three years to steal sex, affection and caring. He had committed both emotional rape and rape by fraud," Short wrote in a self-published autobiography.
In recent years, Short has become one of the country's leading advocates against rape by fraud. She runs a blog, emails lawmakers and prosecutors, and shares her story with journalists and the public. When she watched #MeToo founder Tarana Burke speak in Manhattan in October, she took advantage of the Q&A session to urge Burke to join her own movement: Short wants consent defined in every state as "freely given, knowledgeable, and informed agreement," something she believes will, by extension, criminalize all types of rape by fraud.
Not everyone is receptive. Comments on her blog can be skeptical or even malicious. Prosecutors ignore her. "People do not want to open Pandora's box," she admitted. "They do not want to tackle the concept of consent."
In early February of this year, Short was sitting at her computer when she got a new email for the Google News alert she had set for rape by fraud cases. She clicked on the link. The story was about a fresh jury verdict out of Indiana. It made her blood boil.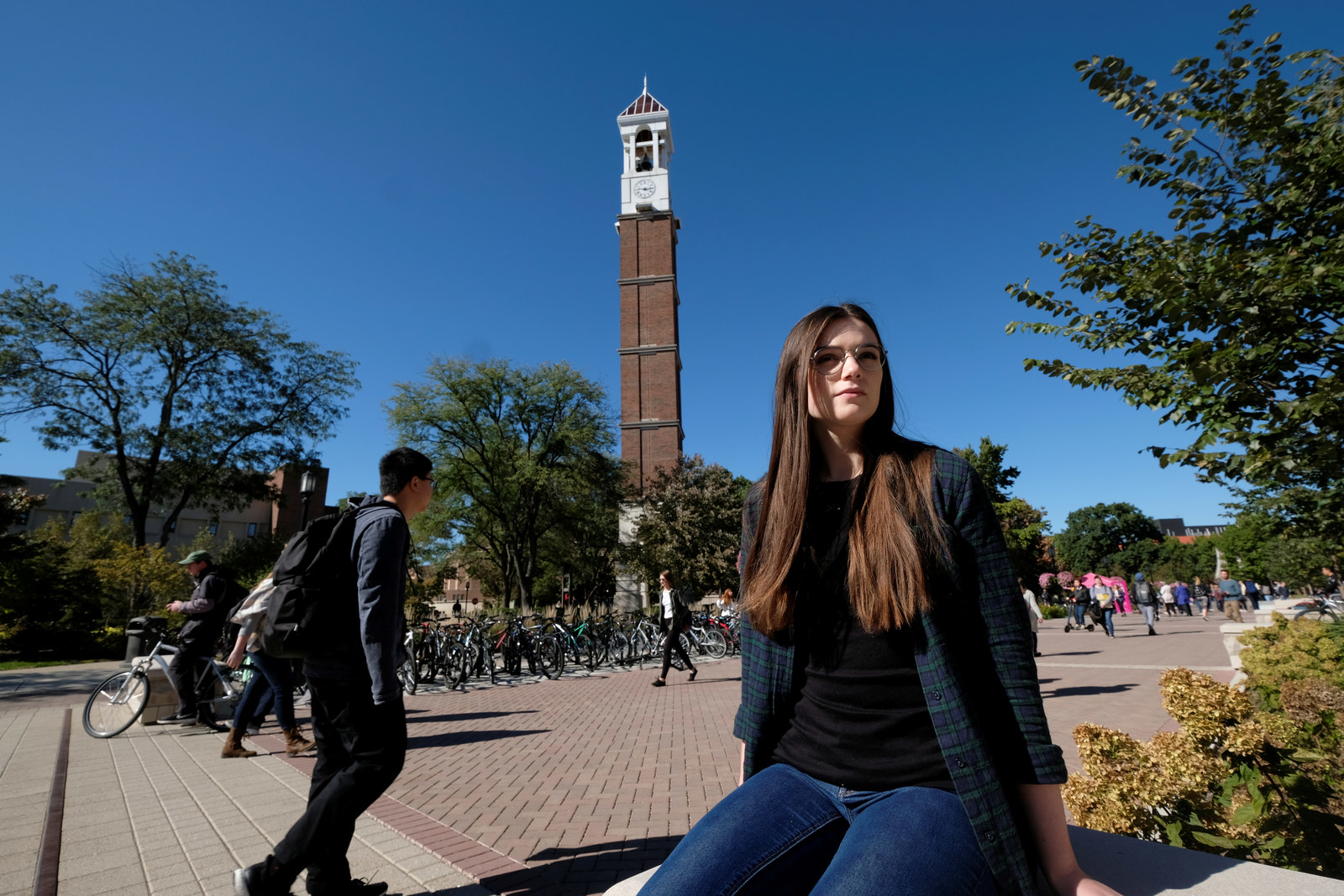 As she sat in her dorm room trying to recover from her shock, Abigail did the only thing she could think to do: She did a Google search to see if any women had ever experienced what she just had with Grant.
"I don't know if I speak for all women but I definitely, before this happened, have always thought of what I would do, and it was always just, Oh, I would just report it. Snap judgment," she said. "But it's not that easy when it's real life, because it's less black-and-white."
She eventually found the hotline number for RAINN, the Rape, Abuse & Incest National Network. They urged her to go to the hospital and promised to send over an advocate to assist her.
Her mind had been foggy and she was half-asleep during the sex. Had she dreamt the whole thing?
She began to doubt herself. Her mind had been foggy and she was half-asleep during the sex. Had she dreamt the whole thing?
It was then her boyfriend returned. (Abigail's boyfriend declined to be interviewed and the pair asked for him not to be named in this story.) He had spoken to Grant, who confessed he knew Abigail thought she was having sex with her boyfriend.
"So then I knew it happened," she said. "I was pretty sure, but I think you kind of doubt yourself when something this out of — I don't know how to explain it. It was like something you wouldn't imagine happening."
They went to the hospital together, where specially trained nurses took swabs for a rape kit, put her clothes on waxed paper to collect any loose evidence, and prescribed her STD prevention medicine.
At the police station that night, Abigail and her boyfriend were interviewed by detectives in different rooms. "They did some really CSI stuff I didn't think they would do," Abigail recalled. That included having her boyfriend call Grant. "They recorded the phone call," Abigail said. "Then they used that as their probable cause to arrest him."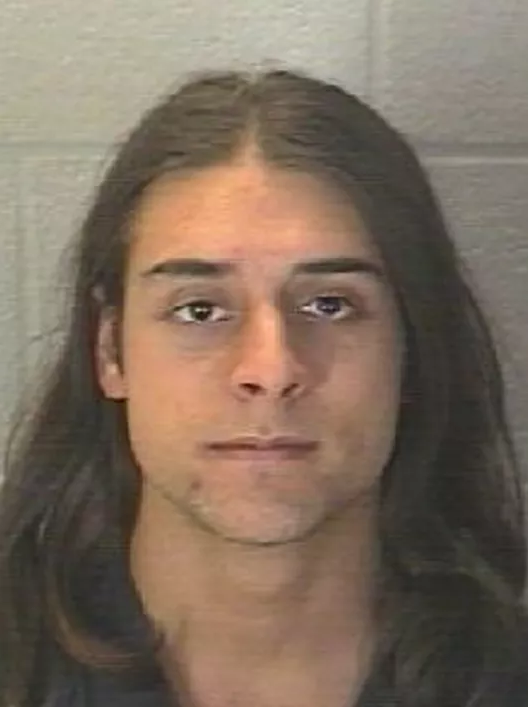 (Purdue University declined to make police records available to BuzzFeed News. The details in this story were reported through interviews, trial transcripts, and court documents obtained by BuzzFeed News through other means.)
After he was taken into custody at 11:33 p.m. that same Sunday, 19-year-old Donald Grant Ward, known to his friends as Grant, admitted to police that what Abigail had described was accurate, according to a police affidavit. He admitted he had waited until Abigail's boyfriend had left the room before climbing into the bunk bed. He admitted she had her back to him in the dark room when he began touching her. He admitted he believed that Abigail thought he was her boyfriend. Asked why he thought this, he told police, "because she got very close to me."
"Further," authorities wrote in their affidavit of probable cause, which didn't name Abigail, "Ward indicated he had sexual intercourse with Victim #1 knowing she believed him to be her boyfriend."
Tippecanoe County prosecutors then made a fateful decision: They opted to charge Ward with two counts of rape.
"They told me the specific charges and I didn't think to question them," Abigail said, "which in hindsight I should have."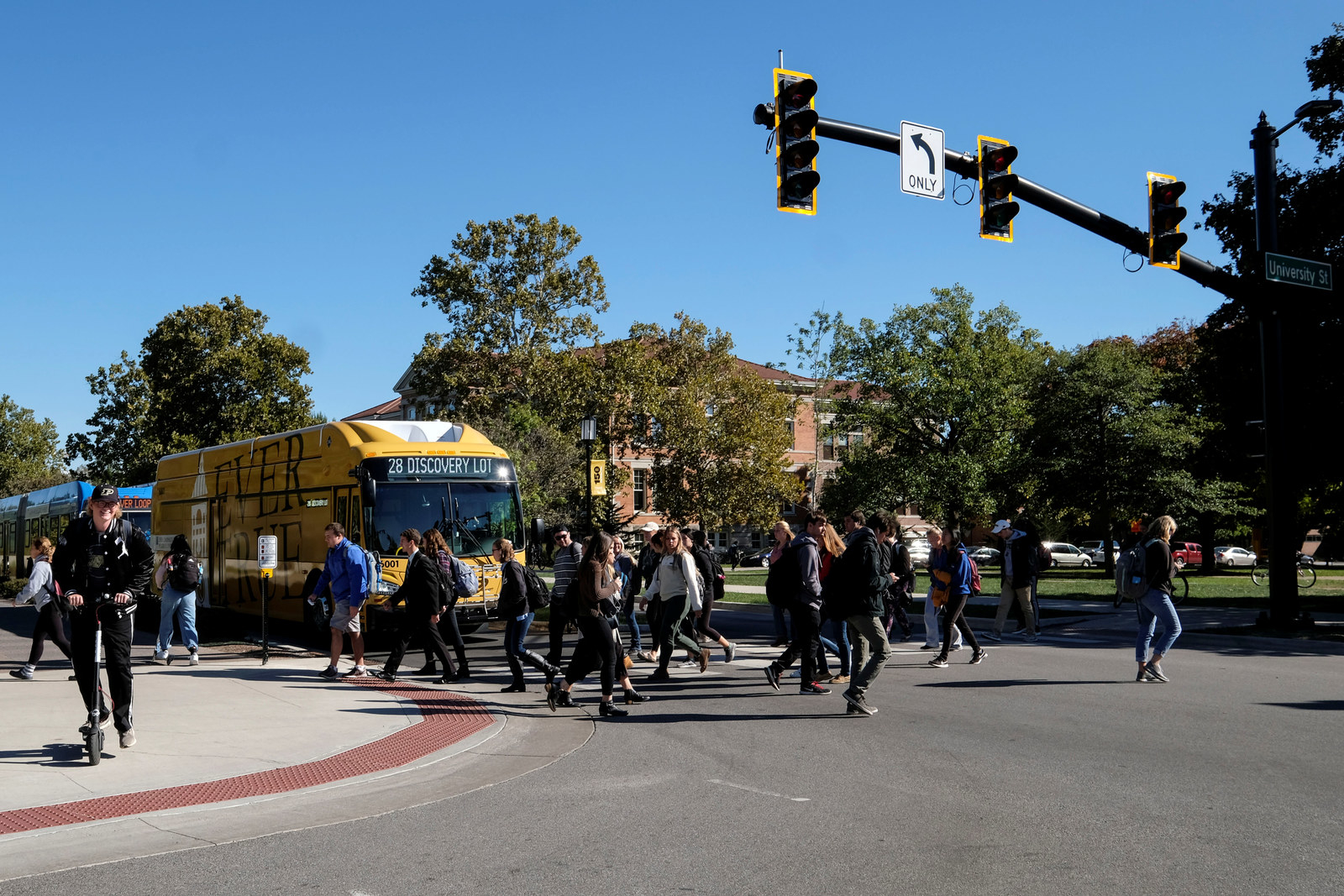 The jury reached its verdict in just a few hours.
During the three-day trial, defense attorney Kirk Freeman argued that while Grant's conduct was "ungentlemanly" it wasn't illegal under Indiana law. The jury agreed.
"Something can be bad, something can be against cultural norms, against etiquette — doesn't mean it's a crime," Freeman told BuzzFeed News. "So there are lots of things in this world that we wouldn't ourselves do, but it doesn't make it a crime."
Sitting in his office, steps from the neo-Gothic courthouse in central Lafayette on a sunny October day, sweaty and disheveled after rushing from a previous client, Freeman maintained that Grant performed no physical act — in legal terms, no actus reus — that could constitute a fraud.
"There are lots of things in this world that we wouldn't ourselves do, but it doesn't make it a crime."
"He made no statement. He said nothing. He did nothing. He wore no mask," Freeman said. (Grant declined to be interviewed for this story.)
The defense attorney said the case was "overcharged" by prosecutors, who he says should have pursued a case for sexual battery. "It makes absolutely no sense if you're 'Boo hoo hoo the victim, boo hoo hoo hoo,'" he said, mimicking a whining child. "If your concern was for her, then why not prosecute for what you could do rather than what you knew was way out of bounds?"
Indiana's sexual battery law was amended in 2012 to include scenarios like Abigail's, where someone touches, for the purpose of sexual gratification, "another person's genitals, pubic area, buttocks, or female breast when that person is unaware that the touching is occurring."
"They had a law that would've protected Abigail," Freeman said of the prosecutors, "and they refused to apply it."
But the sexual battery law would have only covered the initial moment that Grant first groped Abigail when she was asleep, not the subsequent intercourse when she woke up. It also carried a maximum prison sentence of 2.5 years. A rape conviction would've seen Grant jailed for anywhere from three to 16 years.
(Tippecanoe County Prosecutor Patrick Harrington declined multiple requests for an interview for this story. Citing Grant's expungement of his records following his acquittal, Harrington also expressly refused to make available any records on the case.)
When the jury foreperson read the verdict on Feb. 6 this year, Abigail was certain it would be guilty. She'd watched the closing arguments and thought the prosecutors' case was convincing. She can't remember if anyone in the jury looked at her when the first not-guilty decision was announced. "After they read the first one," she said, "I kind of knew he would get away."
"I was pretty angry. I felt like I'd wasted a year of my life because I could've been trying to heal, but instead I was reopening the wound over and over again," she said. "My therapist even called the trial a second trauma, so I guess I felt like I had done all that for no reason."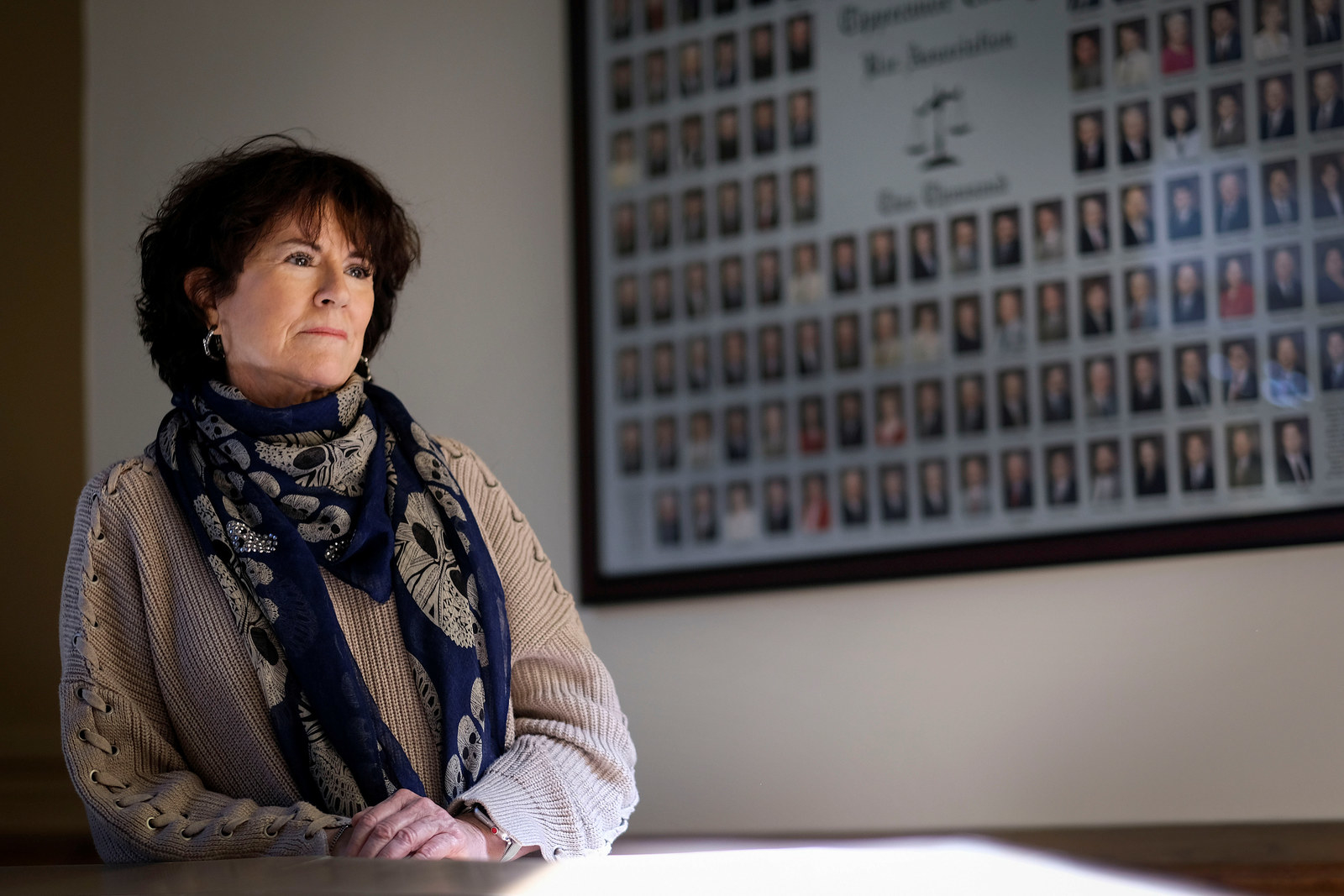 Sally Siegrist, the Republican representative of Tippecanoe County in the state legislature, was determined to make sure Abigail's pain wasn't for nothing.
"I never want another victim of rape to have their rapist go free just because of a loophole in our state statute. That's not acceptable," she told BuzzFeed News in an interview under the stained-glass rotunda window of the capitol building in Indianapolis. "We write the laws to protect our citizens. Our law did not protect Abi."
For Siegrist, Abigail's story unearthed memories from when she was a student in the early 1970s at Indiana University. One night, a male student climbed into the bed of a sleeping woman who assumed he was her boyfriend. The incident sparked a series of safety lectures and changes in dorm policies. Siegrist recalls being indignant and horrified at the violation of the young woman's trust. But the '70s were a different era, and she can't say whether she thought of it as a sexual assault at the time.
"I never want another victim of rape to have their rapist go free just because of a loophole in our state statute."
She's adamant, though, that what happened to Abigail was rape. And she's mad as hell that Grant got off.
"That was just abhorrent to me that we could have a confessed rapist and not be able to convict," she said.
Harrington, a close friend of Siegrist's, kept her updated on the case as he took it to trial, and Siegrist defended his decision to prosecute Grant for rape rather than sexual battery given his confession and the DNA evidence. Still, Harrington's failure to win a conviction lit a fire in her — something that might not have happened if he'd pursued the lesser charges. "I probably would have still been uncomfortable with our rape law, but I might not have been as driven," she said.
So Siegrist recruited one of her favorite colleagues and fellow Republicans, Julie Olthoff, who represented Indiana's District 19 near Chicago. "She is this petite, bubbly, fixed-smile person," Siegrist said. "She's a little bulldog when it comes to women's issues and children's issues. She's a warrior."
Olthoff hadn't heard of the case until Siegrist told her about Grant's acquittal. "It's not right. It's not right. How can that be? Something's not right in the system," Olthoff recalled of her first impressions. "She's just sleeping in her boyfriend's bed. You don't think that's a place where harm could come to you. So that's where it gets kind of scary, where you think, I'm safe. But you're not safe."
"She's just sleeping in her boyfriend's bed. You don't think that's a place where harm could come to you."
Their plan was to overhaul the state's criminal act and broaden the definition of rape. They met with the prosecutors' association, public defenders, the state's attorney general's office, police and sheriffs, and ICESA, the Indiana Coalition to End Sexual Assault. Siegrist began sounding out colleagues for support, even the old-school Republican men awkwardly fumbling with the new social rules of the #MeToo era.
Determined to learn all she could about rape by fraud, Siegrist also connected with a woman many miles away in New York City: Joyce Short. Siegrist was horrified to hear how Short had been deceived. Her heart went out to her. And yet...
When asked by BuzzFeed News how she defined rape, Siegrist replied, "nonconsensual sex." When asked how she defined consent, Siegrist offered a definition that sounded almost like the one Short is pushing for: "freely informed and fully informed agreement." But when asked if she believes what happened to Short was rape, Siegrist paused. "I'm not sure," she said. She's wary of writing a definition of consent into criminal law, and believes that civil law would offer a better legal remedy for women like Short.
But in a sign of how many shades of gray there are, Siegrist's colleague, Olthoff, has a completely different view. "If you lie to get a possession, that's stealing and that's prosecutable," she said. "So if you lie to have sex with somebody, that should be prosecutable too."
"We need a fundamental sense of consent to know what nonconsensual sex means."
In her New York office, Short told BuzzFeed News that lawmakers like Siegrist should, effectively, go big or go home. "What you have are legislators that cherry-pick very specific cases and say, 'OK, my constituents think that was a heinous case, and I want to make sure my constituents think I'm going to protect them from that particular type of sexual assault,'" she said. "But we need to do something greater than that."
"We need a fundamental sense of consent to know what nonconsensual sex means," Short said.
Kirk Freeman, Grant's defense attorney, asked incredulously whether such a legislative push would "criminalize hitting on girls." After Grant's acquittal, Freeman equated Abigail's case to women who sleep with men who pretend to be star football players.
Siegrist dismissed his analogy as the gloating of a lawyer who'd just got "a confessed rapist off." "That is entirely different from someone climbing into a woman's bed and her assuming that because she's safe in her bed that it is her boyfriend," she said.
"You are talking not even apples and oranges," she said. "You're talking bison and sweet potatoes."
But it was arguments like Freeman's that killed an effort in New Jersey in 2014 to criminalize rape by fraud. Troy Singleton, now a New Jersey state senator but then an assembly member, introduced the bill after one of his constituents, Mischele Lewis, was deceived, and even impregnated, by a man she met online who pretended to be a British spy.
But Singleton's bill never made it out of committee — killed, he told BuzzFeed News, by people's inability to accept that what Lewis endured was sexual assault because there was no physical violence, and by local press arguments that the courts would be clogged with lying lotharios.
Joyce Short has heard these arguments before. She rolls her eyes at the notion that prosecutors are going to bring criminal cases against men who falsely tell women they love them to get them in bed. There are evidentiary standards that need to be met, she argues, as well as prosecutorial discretion to pursue only the most egregious cases of deception.
Short's convinced that new laws would have a deterrent effect and put an end to the deception, "because nobody wants to go to jail to get laid. It's just common sense."
"You change morality when you change the laws," she said.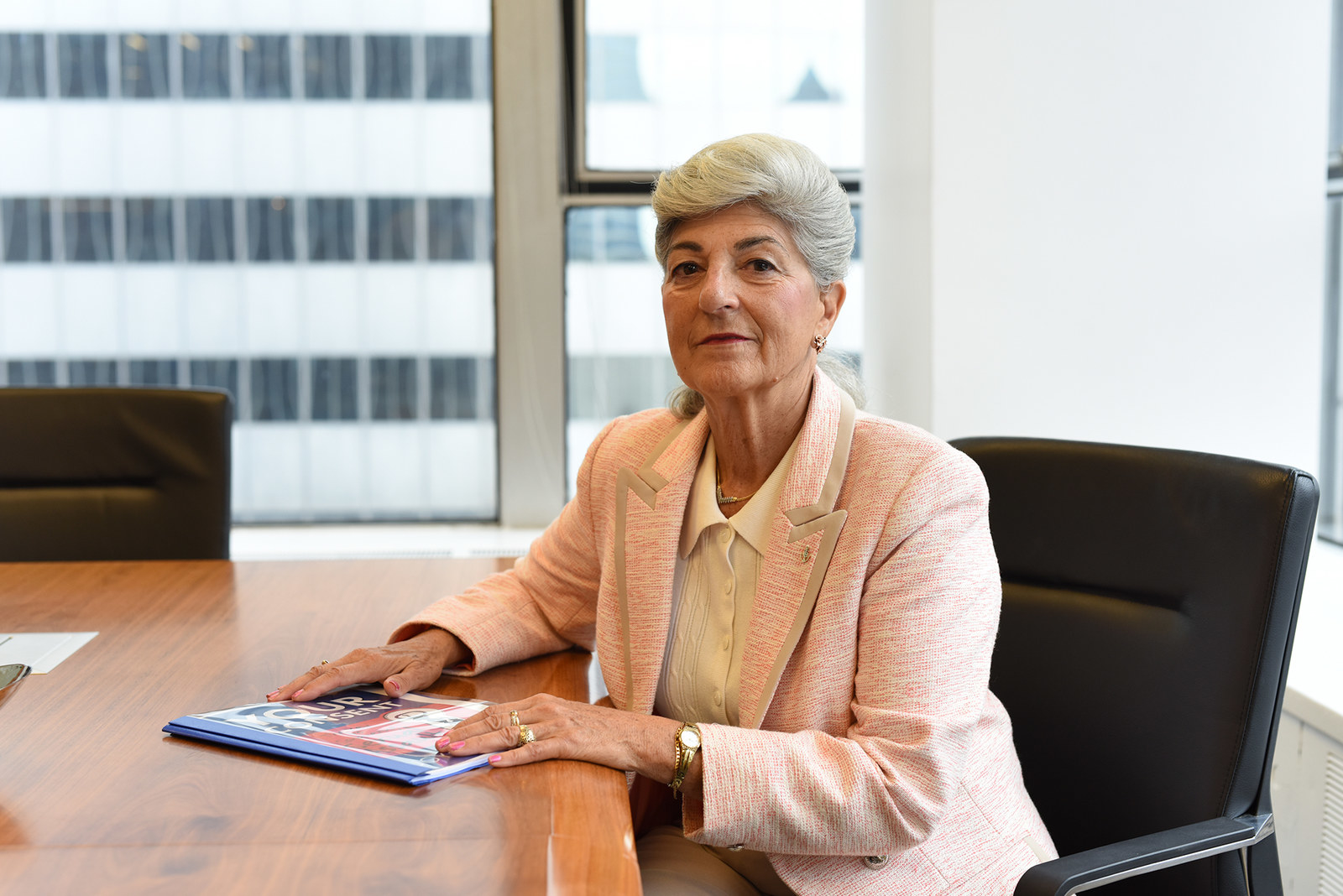 Last year, Short was honored as a Woman of Distinction by a New York State Assembly member, Democrat Rebecca Seawright, in part for her sexual assault advocacy. Seawright told BuzzFeed News she is in the early stages of her own push to outlaw rape by fraud in the state. She and Siegrist were going to testify on behalf of each other's bills: a rural Republican and a Manhattan Democrat showing the country this was bigger than politics.
But Short's revolution could still be a long way off. The Indiana push came to a halt last month. Both Siegrist and Olthoff were beaten by Democrats in the midterm elections, as bevies of suburban women and young college students flocked to the polls to voice their discontent at conservative politics. Another Indiana Republican is set to take up the legislation in the next session, but for now, that just leaves Short, trying to change the world from her kitchen.
Two years ago, Short was at that kitchen counter when a reporter from the Kansas City Star called. A man named Mario Ambrose Antoine had posed as a porn producer to persuade dozens of women to have sex with him under the false pretense of them auditioning for porn films. Evidence showed that Antoine, who was convicted of federal wire fraud charges, had googled "rape by deception" and had visited Short's website. Prosecutors described the site in their indictment as "a website hosted by a sexual assault survivor which seeks to educate women how to avoid sex assault scams such as this one perpetrated by Antoine." The reporter wanted to know if Short was aware that she had played a small role in helping catch a predator.

"The tears started streaming down my face," she said, her voice cracking. "I just was so elated to know that what I had done had been meaningful and made a difference."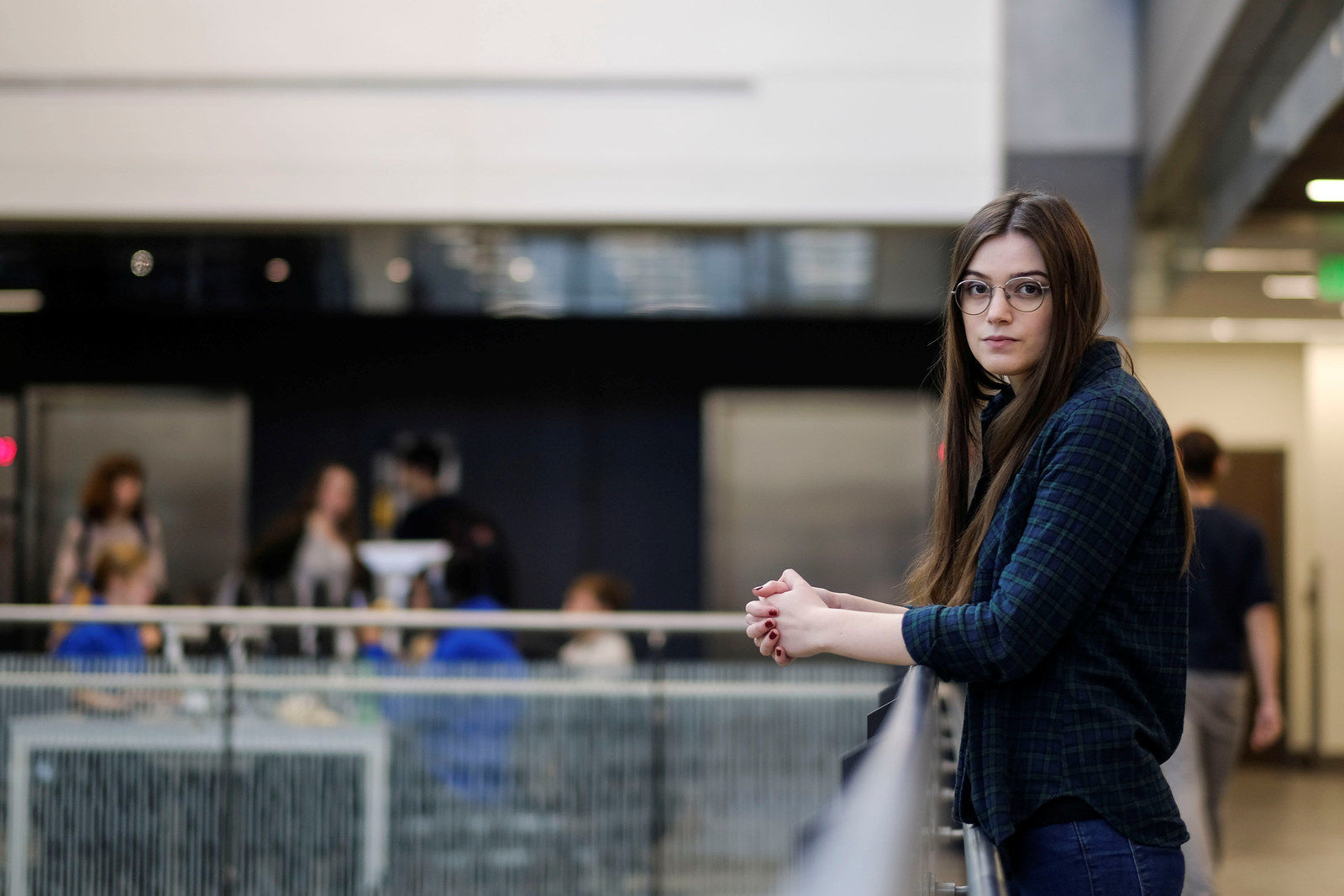 Although she tried, Abigail couldn't avoid reminders of what had happened to her. Grant was banned from campus, but his face was on the cover of the student newspaper when he was charged. In large group chats, students speculated on the case without realizing the woman at the center of it was a member of the group.

She had to drop out of school for a semester to receive treatment for stress and severe depression.
At the three-day trial, Abigail was forced to look at Grant to identify him as her attacker. It was the first time she'd looked at him since she'd started to climb back into the bed that morning almost 12 months before and seen his grin. "I was just really scared and I was trying to get it over with," she said. "When he did this he had long hair, and now [at the trial] he had cut it, so in the back of my mind I was like, Am I going to have to be afraid of two kinds of men now?"
Her mom, Leslee Finney, said Abigail became a different person from the happy high school valedictorian who had left their home for college. "She had terrible anxiety. She would have nightmares and she would wake up screaming," Leslee said. "She just became withdrawn and sad. She never laughed or smiled or anything like that anymore."
The verdict made things worse. Crowing after his victory in court, Freeman, the defense attorney, mocked Abigail's experience on social media as "regret sex by a Becky," or basic white girl. Grant's campus ban expired after 12 months, but Abigail and her friends no longer speak with him. She heard he transferred to another Indiana school, but she isn't sure where. "Now he's someone else's problem," she said. "It's just like kicking the can down the road."
Although she's fiercely political, having joined her campus Democratic Socialists of America group, she had to completely disconnect from the Brett Kavanaugh hearings. She tried not to read the nonstop news coverage and avoided discussing it with friends. "There were so many parallels to what people would say on national news and how people reacted to my case," she said. "Like, 'Why would you ruin his whole life over one mistake?' People said that about mine."
But the therapy has worked, albeit slowly. "She's just now getting back to her old self," Leslee said.
Abigail's back in class now, living in a studio apartment off campus. She wants to catch up on the course credits she missed so she can graduate with her friends. She has an emotional support cat, Ellie, named after Laura Dern's character in Jurassic Park. When we meet, Abigail's wearing a small necklace of a stegosaurus around her neck. It's her favorite dinosaur. She loves the plates on its back, the unique spine it used to fight off predators.
She and her boyfriend have stuck it out, too. "He had to make the choice of Am I going to wait out this really horrible period or not? And that's a really big decision," she said, "especially in the very beginning of a relationship."
The anger remains. She's angry at Grant, of course, but also at having the misfortune to live in a state where rape by fraud is not illegal. When she graduates, she wants to move far from Indiana, somewhere warmer, perhaps with different laws. "There's not really anything wrong with this state," she said. "It's just — I don't know. It's not for me." ●