Puerto Rican Monica Puig stunned the tennis world — and presumably herself — on Saturday night when she defeated Germany's Angelique Kerber to win gold in the women's singles at the Rio Olympics.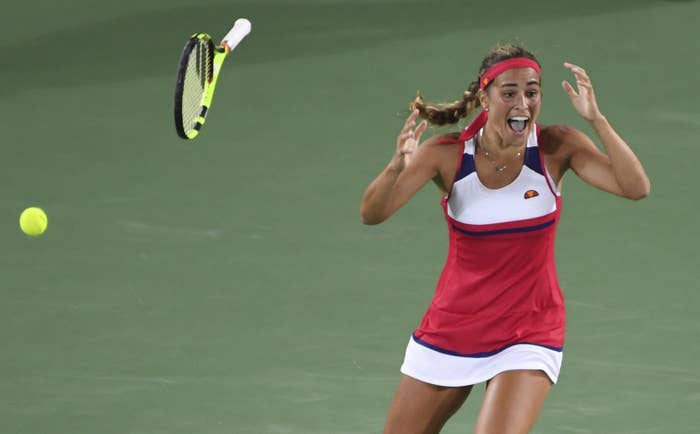 Kerber, the number two ranked female tennis player in the world, had been heavily favored to defeat Puig, who is ranked 34th.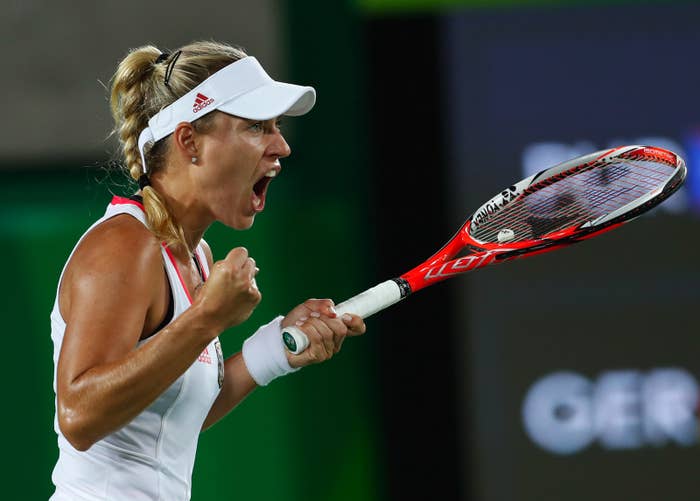 But Puig defeated the German 6-4, 4-6, 6-1, taking home Puerto Rico's first-ever Olympic gold medal.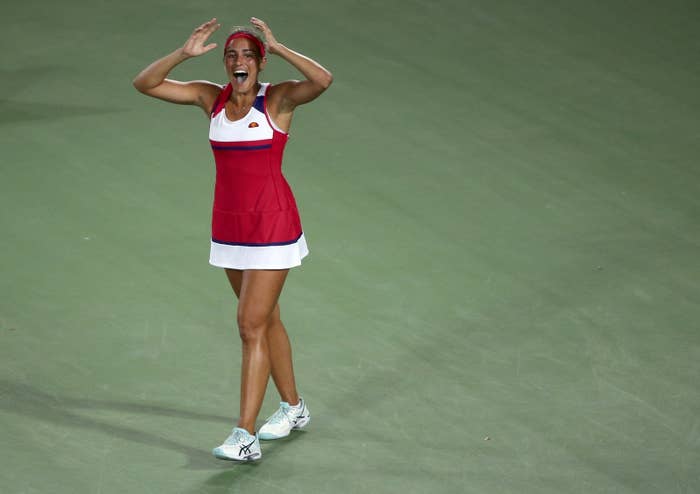 Wrapped in the Puerto Rican flag, Puig was visibly moved after the win. "I"m speechless," she said. "I wanted it so bad."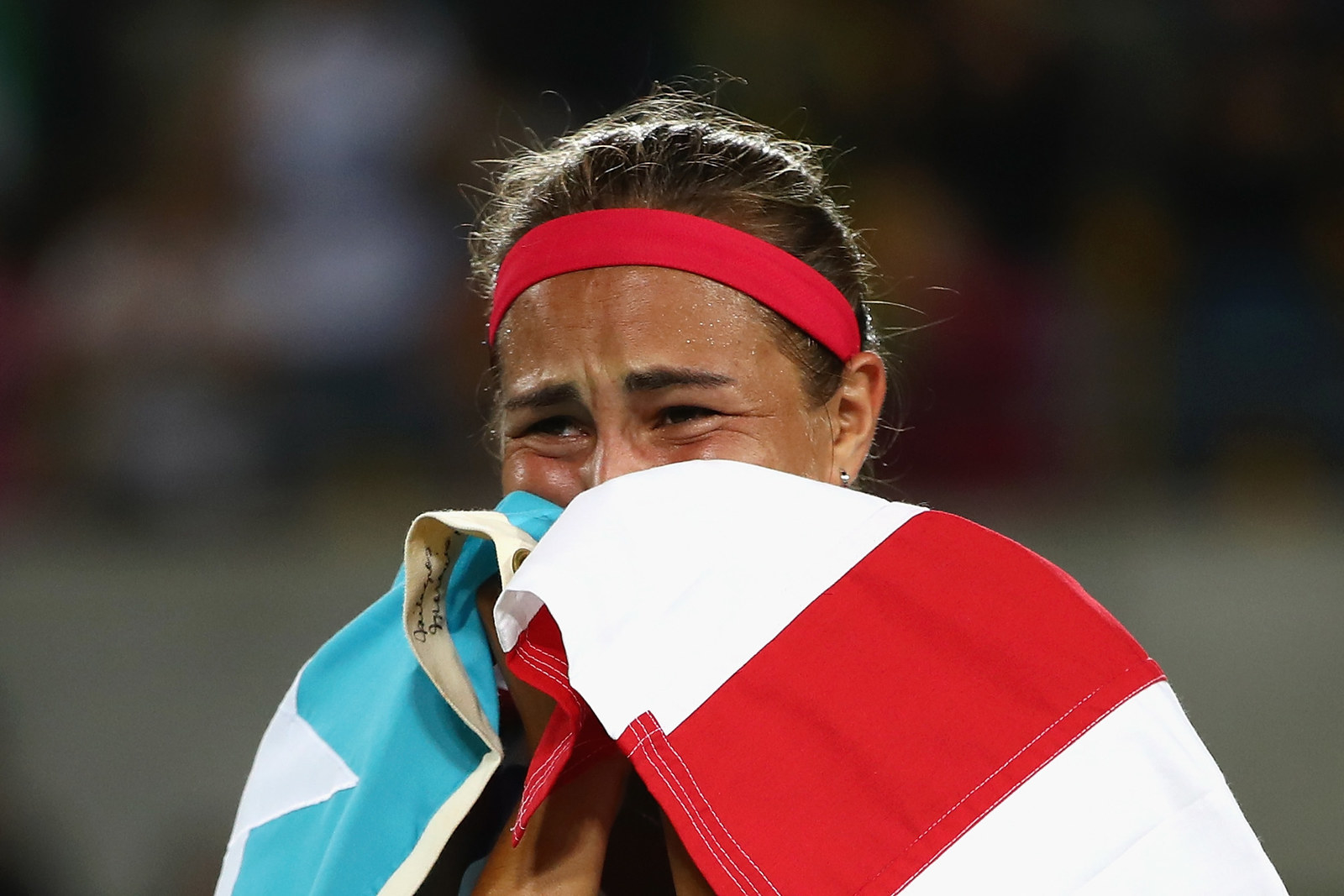 The scene in San Juan after the win was, well, ecstatic.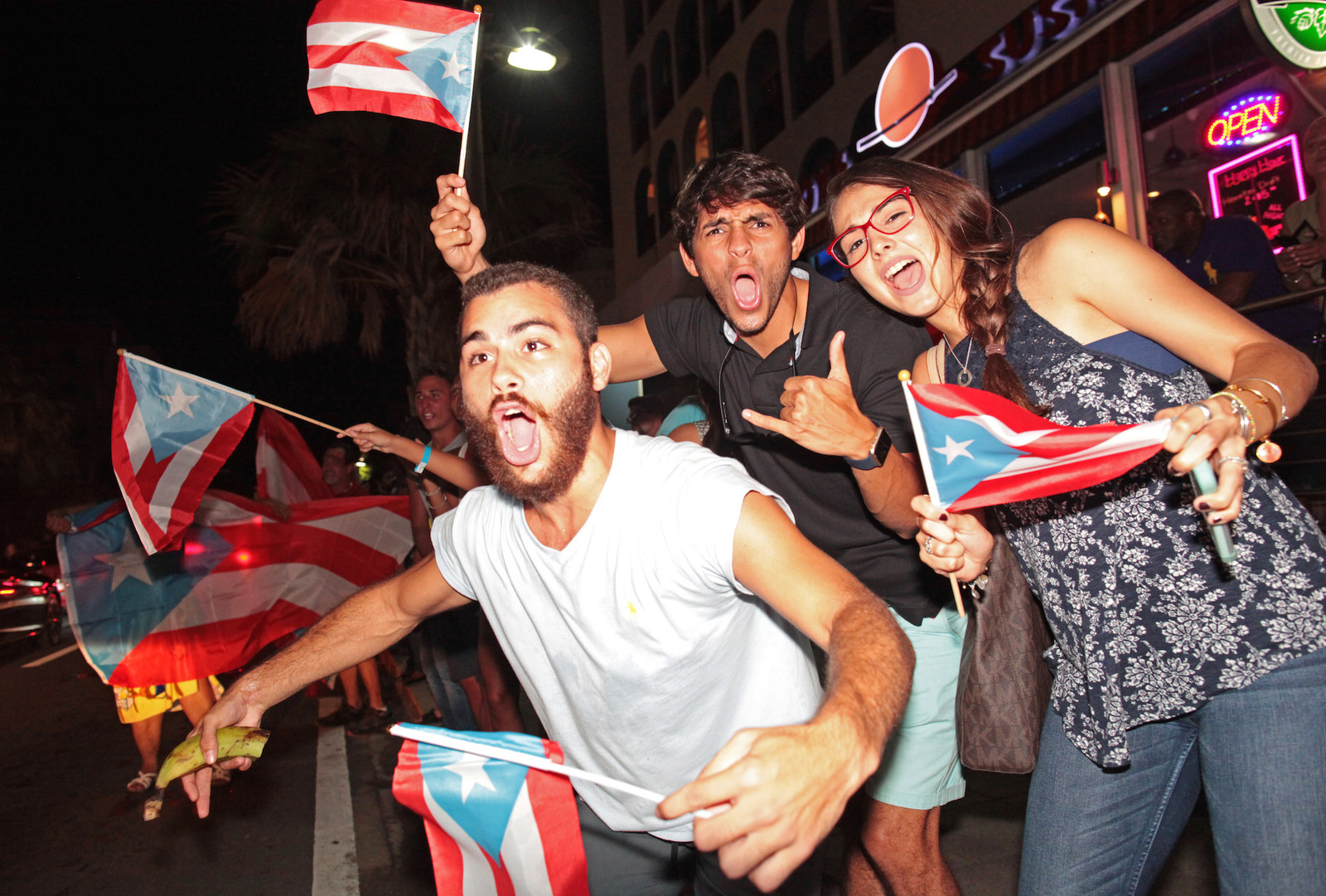 Fans celebrated, waving flags and chanting Puig's name.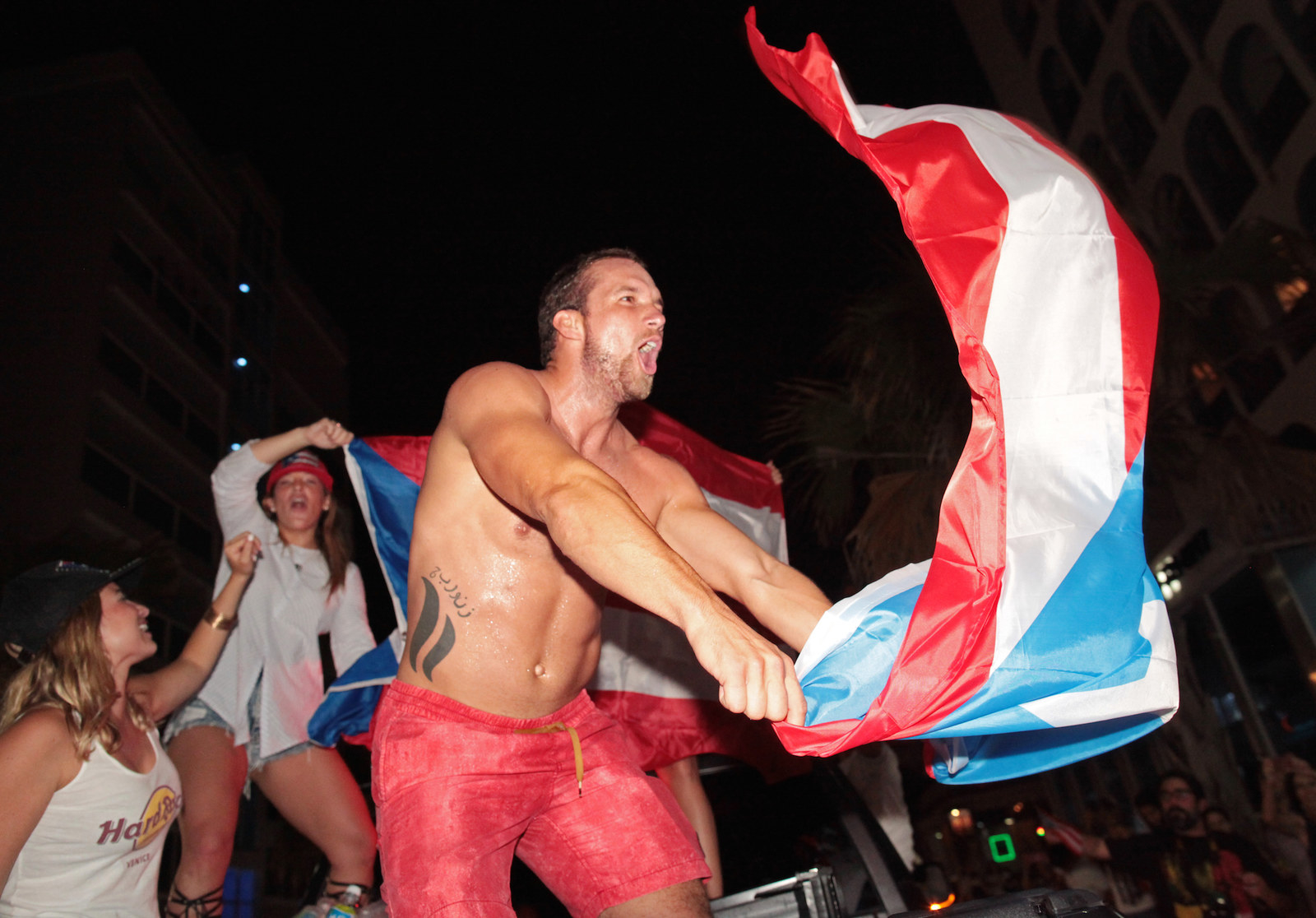 "Golden Monica" was on the front pages of the local papers, too, proclaiming her a national hero.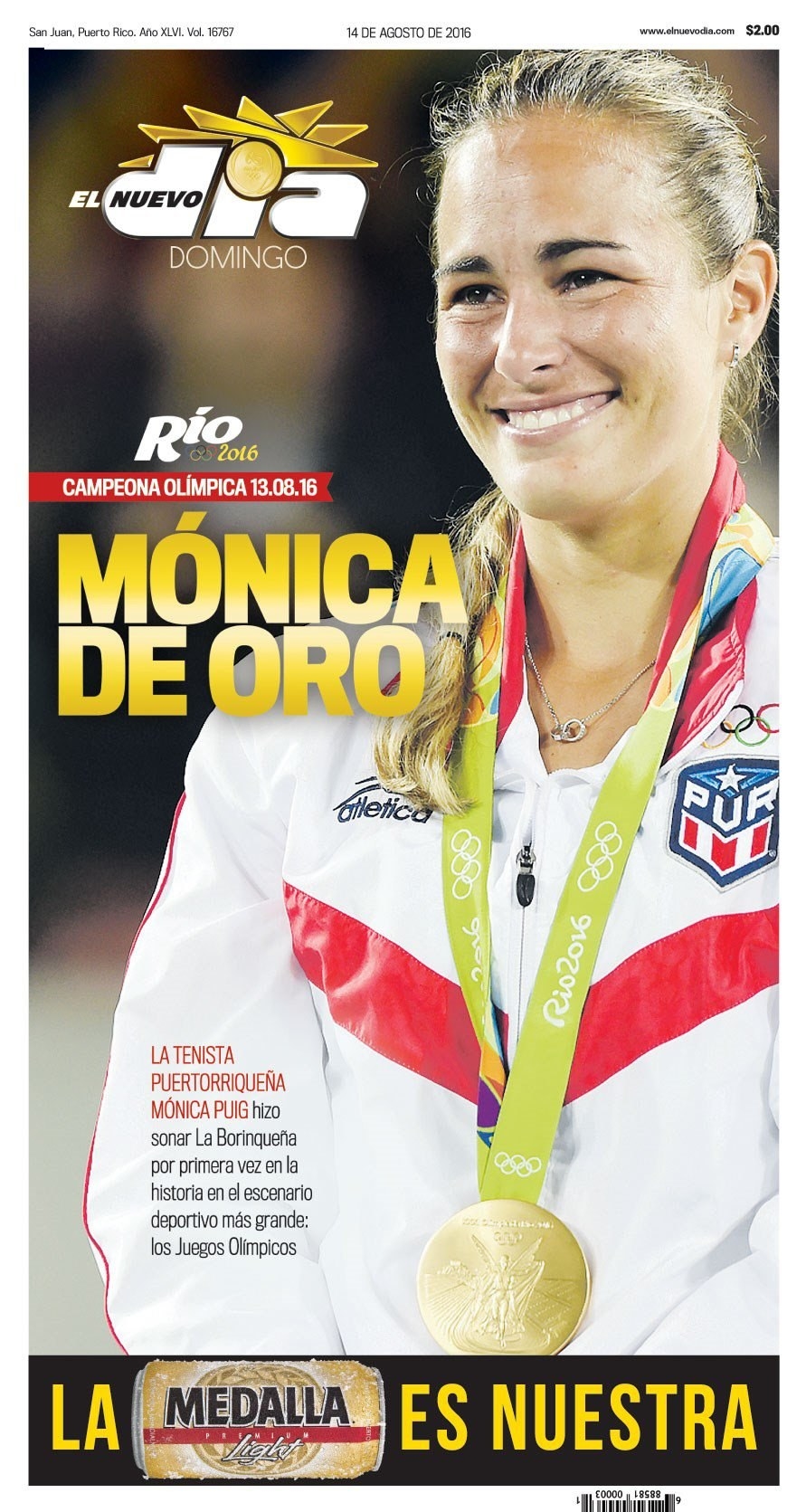 Famous Puerto Ricans also got in on the celebrations. Hamilton creator Lin-Manuel Miranda tweeted out his patriotism.

As did Ricky Martin, who said there was no doubt Puerto Rico was the happiest island in the world on Saturday.
With its economy crippled by an ongoing debt crisis, in addition to the Zika virus outbreak, Puerto Ricans were overdue for some good news.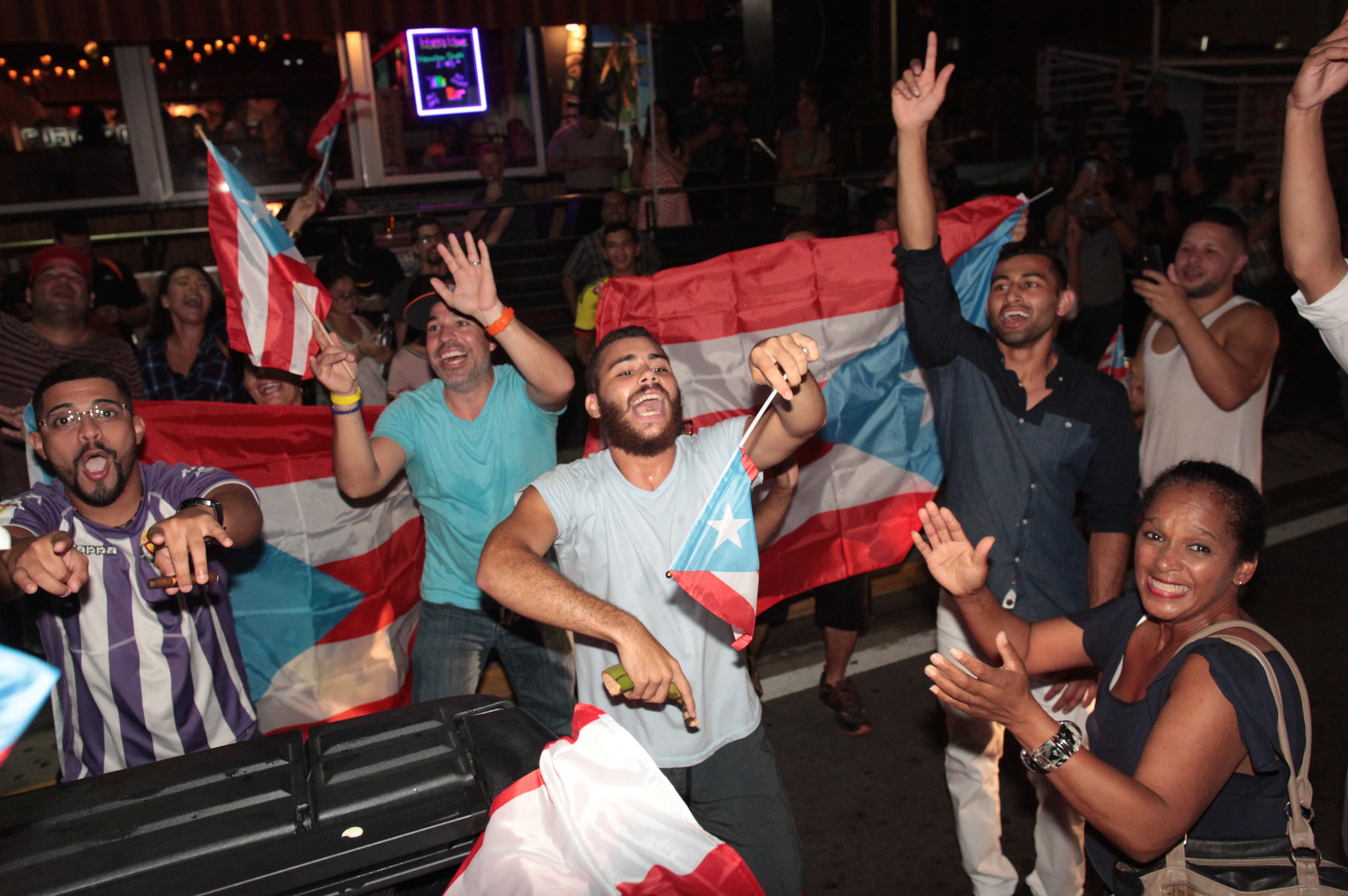 The secretary of the island's Olympic Committee, Carlos Beltran, told the newspaper El Vocero Puig's win was "a message to Puerto Rico that we can unite and do great things."
On Sunday, Puig wrote on Facebook that she was "overcome with emotions" and couldn't find the words to express how happy she was to bring home gold.
Congratulations, Monica and Puerto Rico!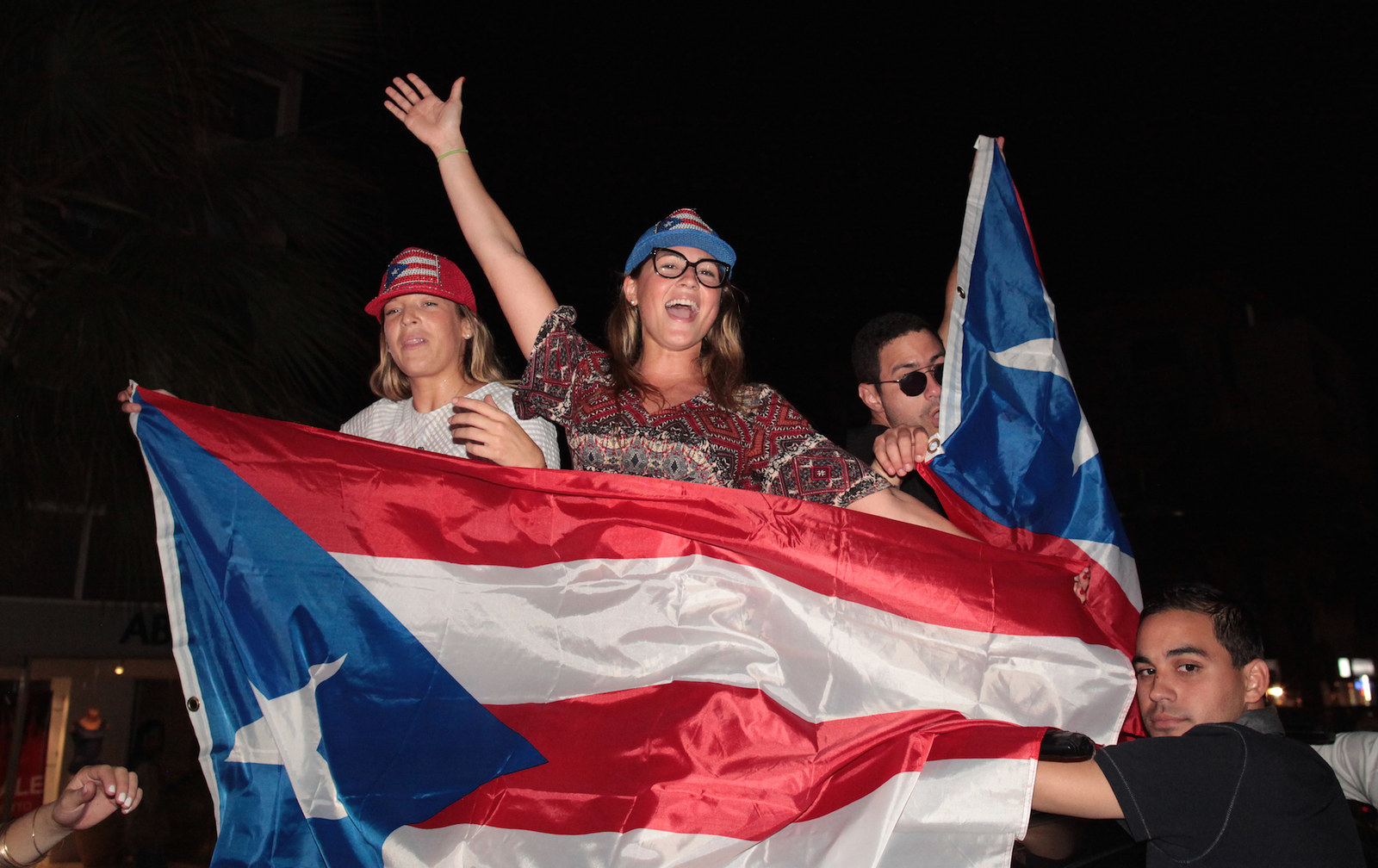 Sign up for BuzzFeed's Rio Roundup newsletter to get the hottest news each day of the games!