At Sunday's debate, Donald Trump repeatedly sought to make amends for his vulgar comments about sexual assault by describing them as "locker room talk."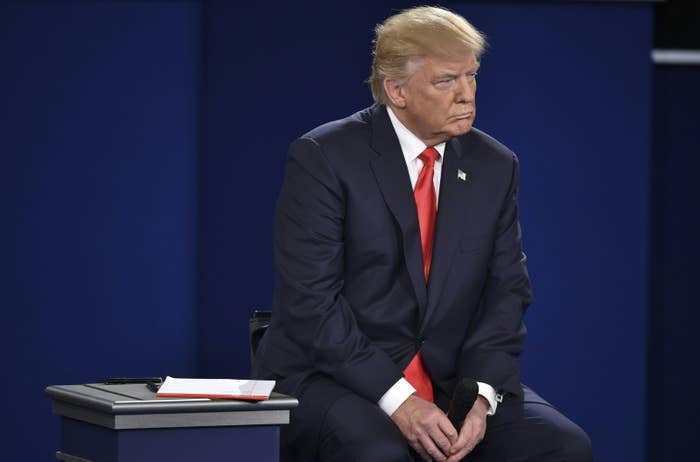 NBA stars Jamal Crawford and CJ McCollum have both spent a lot of time in locker rooms — and were very confused by Trump's defense.
"PSA: sexual advances without consent is NOT locker room talk," said Kendall Marshall, a free agent who last played for the Philadelphia 76ers.
Blake Griffin, a power forward with the LA Clippers, thought Trump's heavy breathing and constant sniffing was more at home in a locker room than his 2005 comments.
And Cleveland Cavaliers forward Dahntay Jones thought the comments were simply inexcusable.
It wasn't just basketball players who were unhappy with Trump's version of locker room talk. Soccer player Robbie Rogers, baseball pitcher Sean Doolittle, and mixed martial artist CM Punk also made themselves heard.
NFL players jumped in, too. Jacob Tamme, a tight end for the Atlanta Falcons, said the candidate's words are "not normal."
On Monday morning, Tamme said he doesn't support either candidate, but noted that for him, "decency is not a partisan thing."
Chris Conley, a wide receiver for the Kansas City Chiefs, also unloaded on the comments.