Pro-Democracy Demonstrators Return To The Streets Of Hong Kong
The march was the first major rally there since protest camps were dismantled by authorities in December.
Thousands of pro-democracy demonstrators cautiously returned to the streets of Hong Kong on Sunday, in the first major rally there since the Occupy Central protest movement was broken up by authorities in December.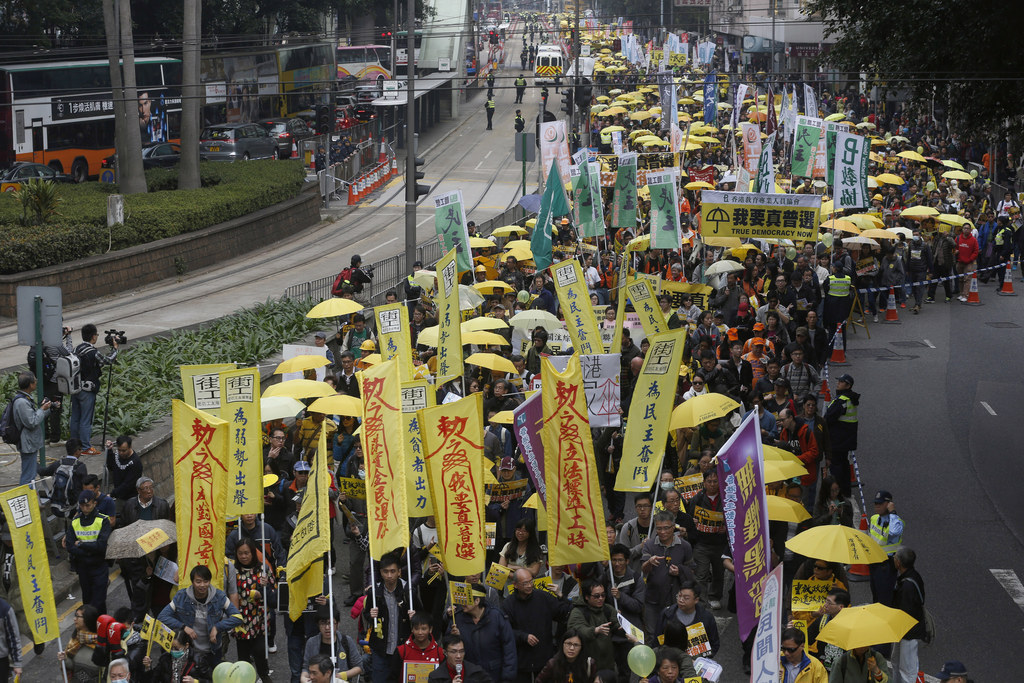 Demonstrators held signs calling for universal suffrage and carried yellow umbrellas, which have become a symbol of the democracy movement.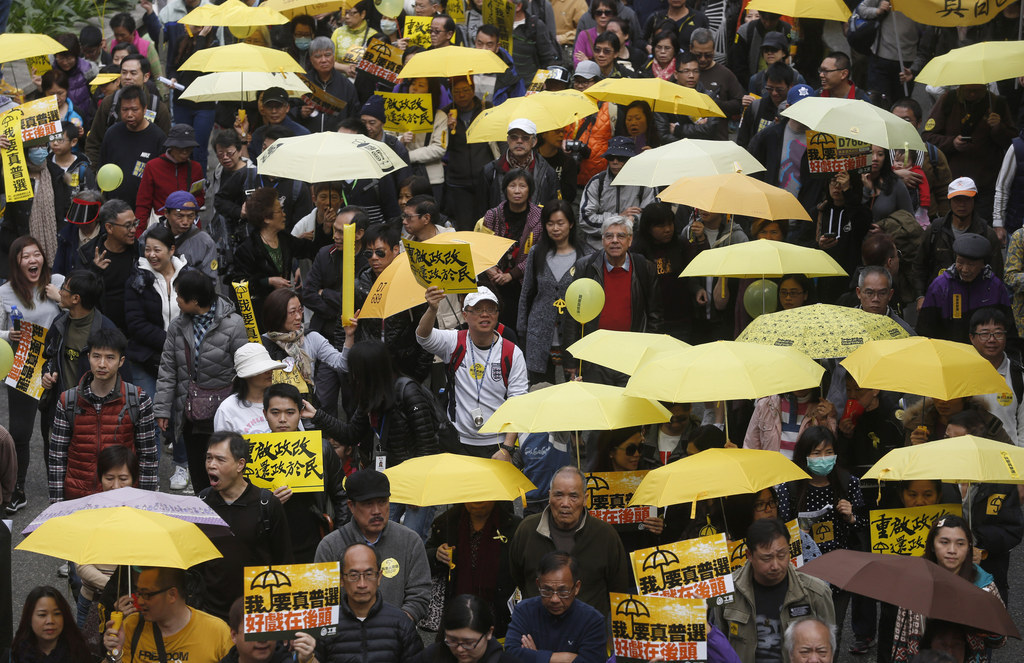 More than 10,000 people marched through the city's shopping and financial districts, although the number was far less than in last year's demonstrations, which saw protesters occupy and shut down areas for more than two months.
Protesters are angry that only candidates who have been vetted by China may stand for in elections scheduled in the territory for 2017.
"We want to make it clear to the government that ... we want true universal suffrage," protest organizer Daisy Chan told Reuters.