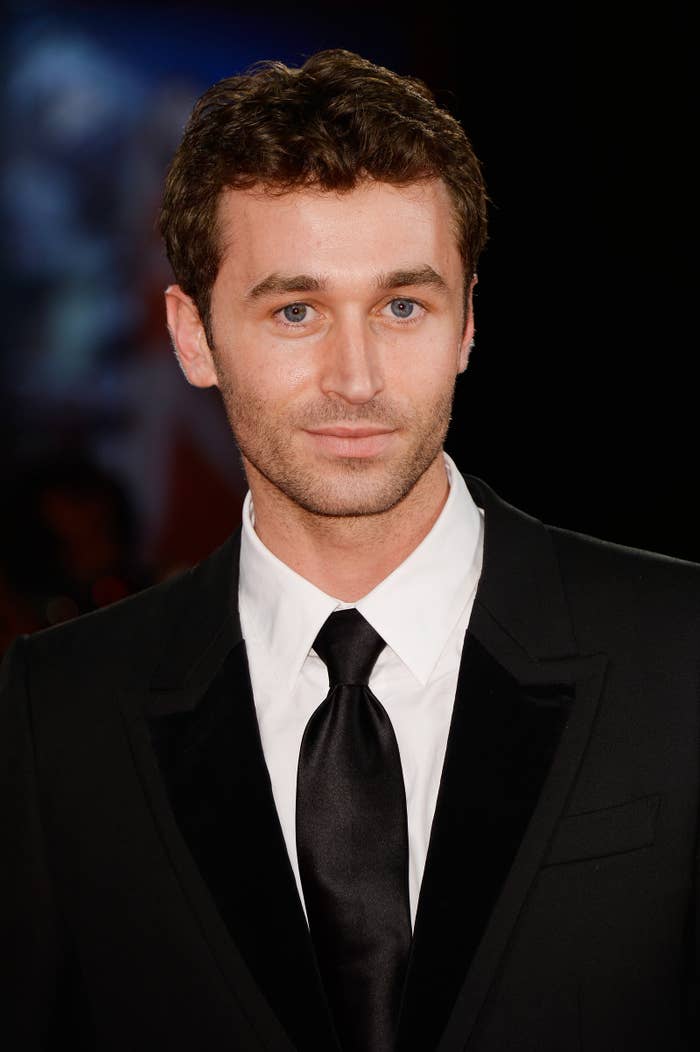 One of the world's most prominent fetish pornography companies on Monday announced it had severed ties with high-profile porn actor James Deen, following allegations made by three women that he sexually assaulted them.
Kink, which bills itself as "the largest producer of BDSM and fetish pornography in the world," said it would "cease all ties" with Deen after his ex-girlfriend, Stoya, also a porn actor, accused him on Saturday of rape. Two other porn performers, Tori Lux and Ashley Fires, have also alleged Deen sexually assaulted them.

Deen has vehemently denied the claims against him. Writing on Twitter, he has described the allegations as "egregious," "false," and "defamatory." "I respect women and I know and respect limits both professionally and privately," he wrote.
San Francisco-based Kink sent the following statement to BuzzFeed News on Monday afternoon:
For the Kink.com community, as well as the larger BDSM community, consent and respect are sacrosanct. Effective immediately, Kink.com will cease all ties with James Deen, both as a performer and a producer.
Our performers deserve not only safe sets, but the ability to work without fear of assault. Rape or sexual assault, with or without a safe-word, off-set or on, should never be accepted as a hazard of adult production. While many of the allegations against Deen are new, the pattern is alarming. Over the coming weeks and months, we will review our Model Bill of Rights to strengthen rights of performers off-set, and work with the larger industry to help performers to have been assaulted to more easily come forward.
Kink's website lists some 237 films starring Deen. Fires told the Daily Beast she was assaulted by Deen in the communal showers at the porn company's castle-like facility in San Francisco.
After Kink's decision, porn company Evil Angels also told BuzzFeed News it would suspend its relationship with Deen "until more information is available."
"In light of the recent accusations against James Deen, Evil Angel today has decided not to sell any newly created scenes featuring Deen," John Stagliano, the company's founder and president, told BuzzFeed News. "While our company presents what is consensual and exploratory about aggressive and rough sex, these accusations are of a nature so contrary to our company values that we feel it necessary to suspend the sales until more information is available."
Also on Monday, Deen resigned as the chairperson of the board of directors of the Adult Performer Advocacy Committee (APAC), a labor group that represents porn actors.
APAC Secretary Ela Darling referred BuzzFeed News to the following statement the group provided to Xbiz: "APAC recognizes the seriousness of the statements made by performers in the community and that they indicate a major conflict between a board member and other members of the organization."
"In the meantime, APAC will continue to provide support and guidance for adult performers," APAC added. "The APAC Board wants to state unequivocally that we stand with performers and other sex workers who are victims of any sort of sexual assault. APAC is committed to being a safe space for performers, and to creating a safer and healthier industry."
Howard Bragman, a spokesman for Deen, told BuzzFeed News his client had no immediate comment on Kink or APAC.
"[We] will let you know when we have something to say," Bragman said.
CORRECTION
Ashley Fires is the third woman who has made a sexual assault allegation against Deen. An earlier version of this story incorrectly said it was Sydney Leathers.