Pope Demotes Conservative U.S. Cardinal Critical Of Gays
Cardinal Raymond Burke has been a major thorn in the Pontiff's side while he seeks to modernize the Catholic Church.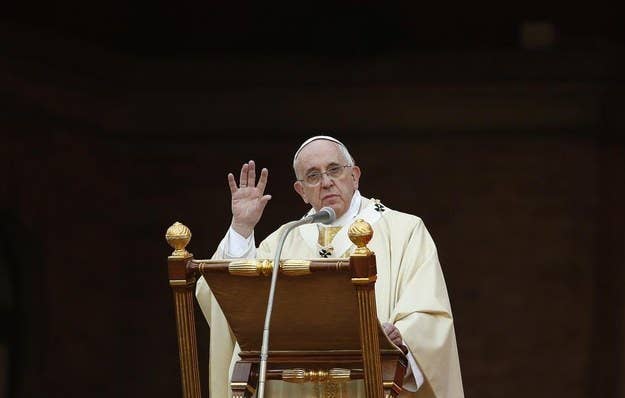 Pope Francis demoted a conservative U.S. cardinal Saturday who has stymied the Pontiff's efforts to reform and modernize the Catholic Church.
Cardinal Raymond Burke, 66, was sidelined as the head of the Vatican's highest court, the Supreme Tribunal of the Apostolic Signature, and demoted to the ceremonial post of chaplain of the charity group Knights of Malta, Reuters reported.
Prior to his demotion, Burke, the former archbishop of St. Louis, had been the highest-ranking American in the Vatican.
In an October 17 exclusive article, Cardinal Burke told BuzzFeed News that he had been told the Pope had intended to demote him.
"I very much have enjoyed and have been happy to give this service, so it is a disappointment to leave it," Burke said.
When bishops from around the world met at the Vatican last month, Burke had been responsible for leading a conservative bloc to oppose the Pope's plans for the Church to adopt a more welcoming embrace of gays and lesbians.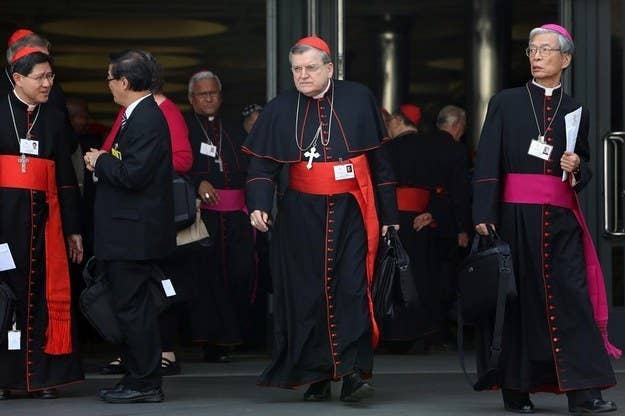 At the meeting, or synod, Burke spearheaded a successful campaign to water down language from an interim document that contained the Church's most positive language ever on gay people.
The earlier draft's passage stating that gay people had "gifts and qualities to offer" was removed, with the final document stating only that LGBT discrimination "is to be avoided."
Burke has been public in his criticism of the Pope, using his interview with BuzzFeed News last month to blast the Pontiff's reform plans.
"The pope, more than anyone else as the pastor of the universal church, is bound to serve the truth," Burke said. "The pope is not free to change the church's teachings with regard to the immorality of homosexual acts or the insolubility of marriage or any other doctrine of the faith."