Wisconsin Gov. Scott Walker has had a lot of time on his hands since he stopped running for president in September.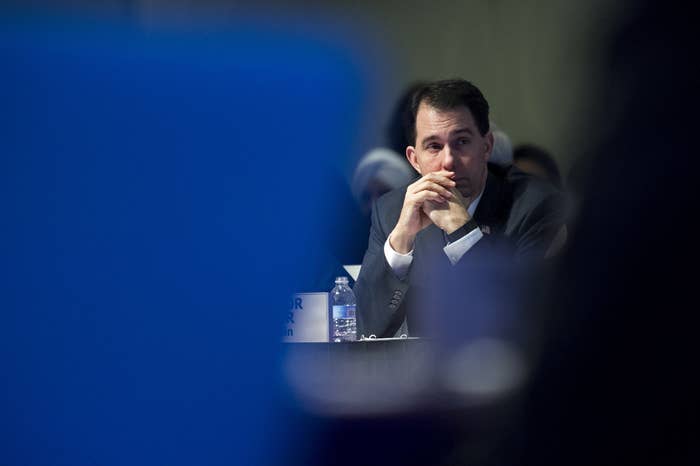 Maybe that explains why on Tuesday he tweeted this weird thing...
Twitter being Twitter, the inevitable soon happened. Some people were all 👍
But other people were all 👆
But that's fairly tame compared to this one from comedian Rob Delaney...
This guy was embarrassed for everyone...
But this girl was loving it...
There were wooden hands...
Paper hands...
Scissor hands...
And other hands...
You'd think this guy didn't enjoy the meme at all...
But his hand was the actually the most meta of all the hands...
Well, almost.