On Wednesday, Hillary Clinton held a rally at a youth center in Orlando, where she outlined plans to get more Americans with disabilities working.
She also spoke to people in an overflow area who couldn't fit in the room where the rally was.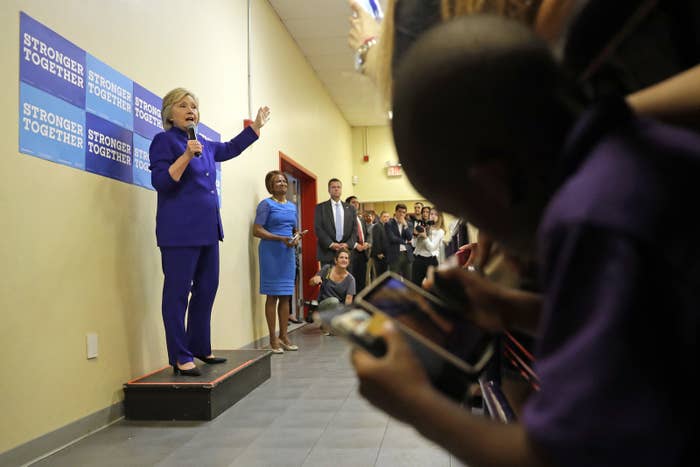 That's where her campaign photographer took this incredible photo.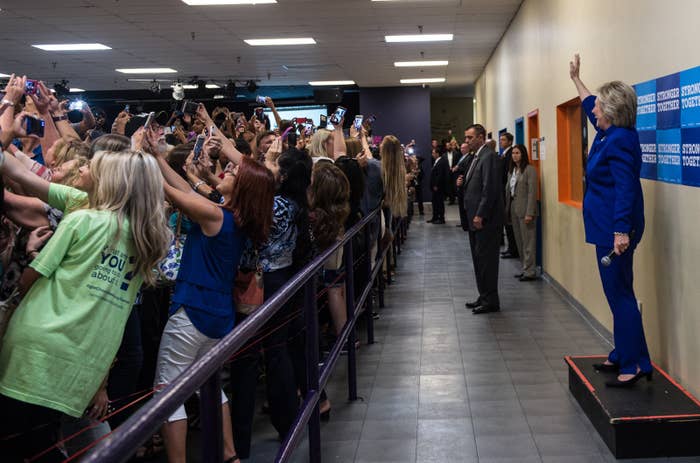 Here's what campaigning looks like in the smartphone era: a sea of endless selfies.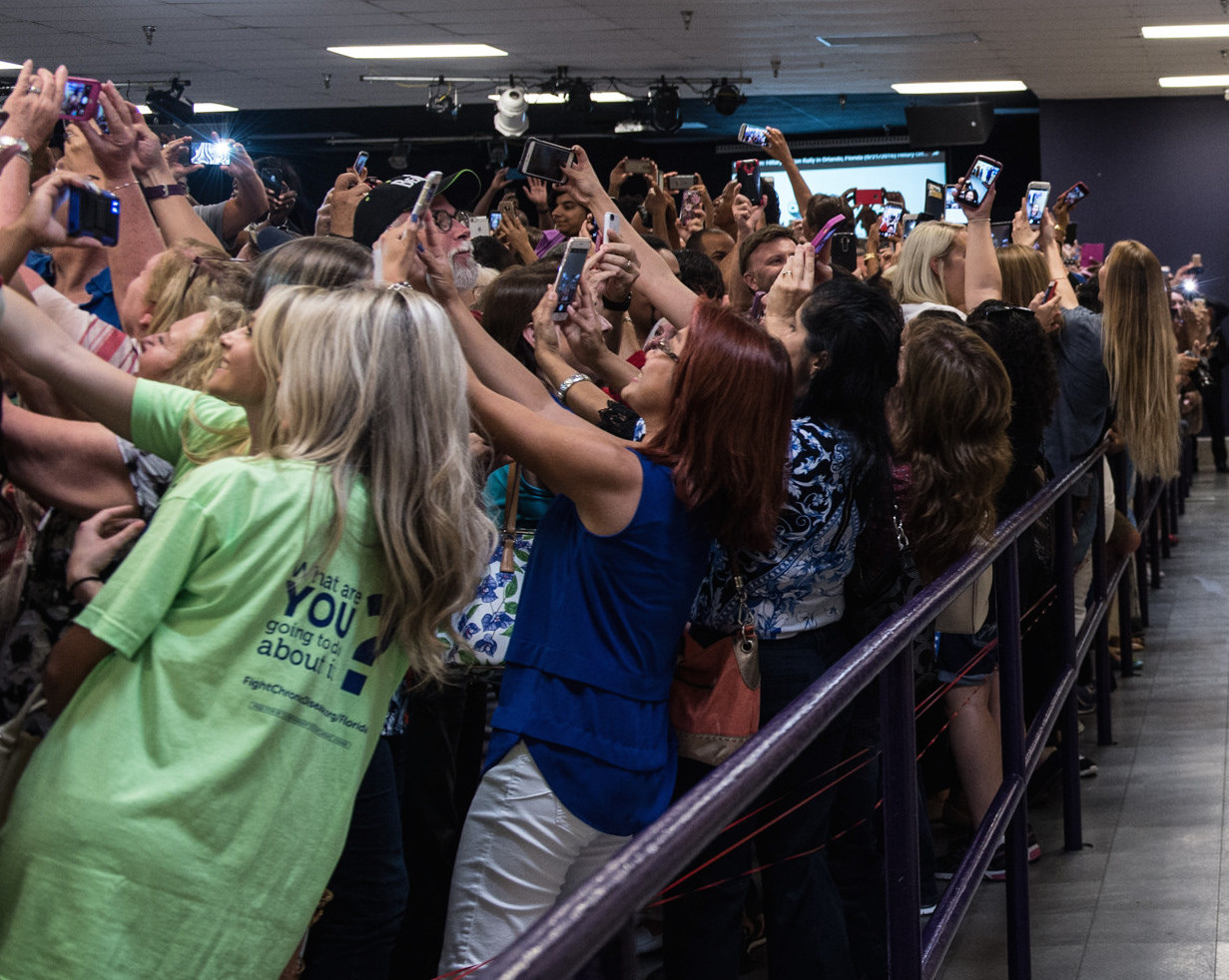 When a Clinton staffer uploaded the photo to Twitter on Sunday, it immediately went viral.
Some saw the picture as symbolic of the entire country in 2016.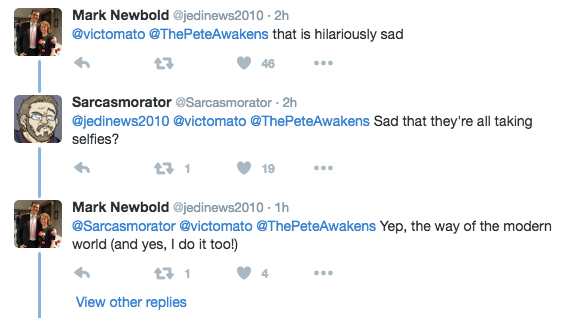 Others thought it was actually kinda sweet.

Of course, the picture also lent itself to some jokes.

Especially from people wondering if everyone was actually taking a photo of someone else...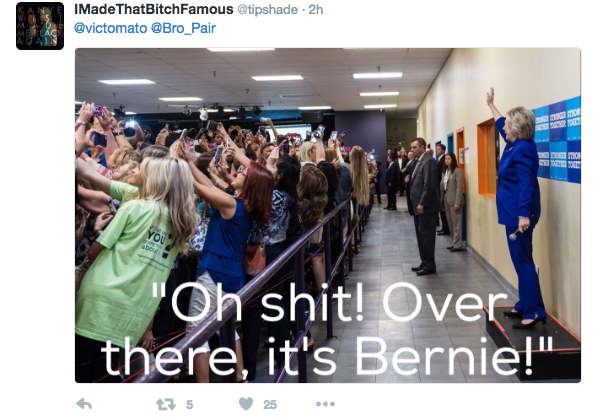 Or wondering what Donald Trump might make of the snap.

Both candidates have spent a lot of time posing for selfies through the 2016 campaign.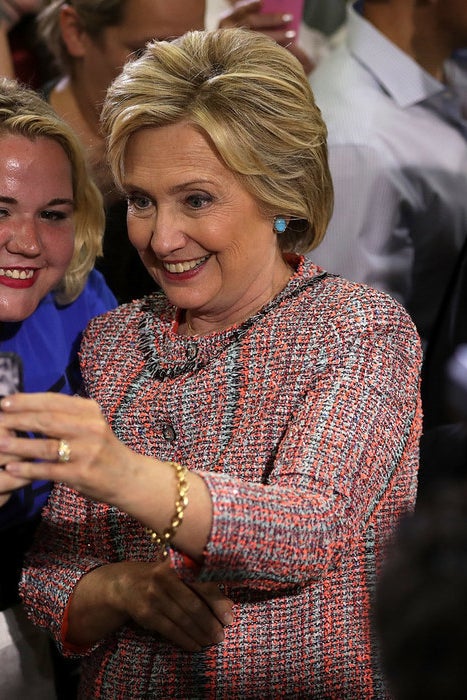 Clinton has previously said selfies have changed campaigning in 2016 because she can't as easily do meet-and-greets with large crowds without being overwhelmed by photo requests.
"It's turned into the thing," Clinton told Ellen DeGeneres in January. "It used to be, you know, when I campaigned, not just for my husband, but for other people as well, and even back in the '08 campaign, you would finish an event and you would shake hands."
She said she missed hearing personal stories from voters, many of whom just decide to ask for a selfie instead.
In an interview with Esquire, she even described the phenomenon as "the tyranny of the selfie."
But Clinton shouldn't worry too much. As one eagle-eyed Twitter user pointed out, there was at least one dude in Orlando facing the front — even if he was holding a camera.