Women marched on Washington, DC, and cities around the world on Saturday to protest against President Donald Trump and stand up for women's rights.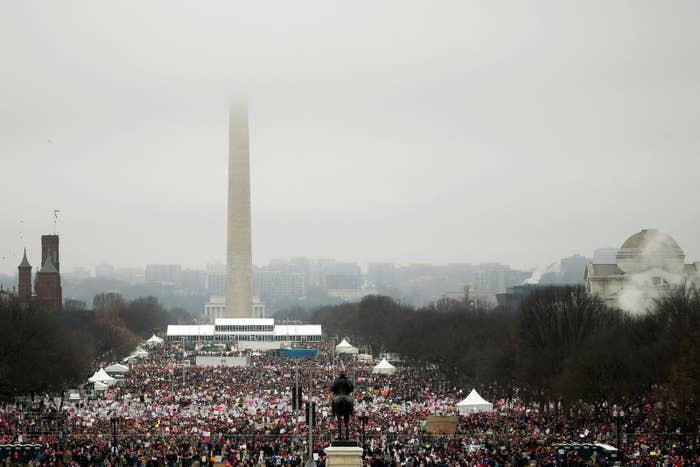 Among the demonstrations was this protest in Charlotte, North Carolina.
That's where mom Jenny Sowry, her husband Sam, and their two kids headed to make their voices heard.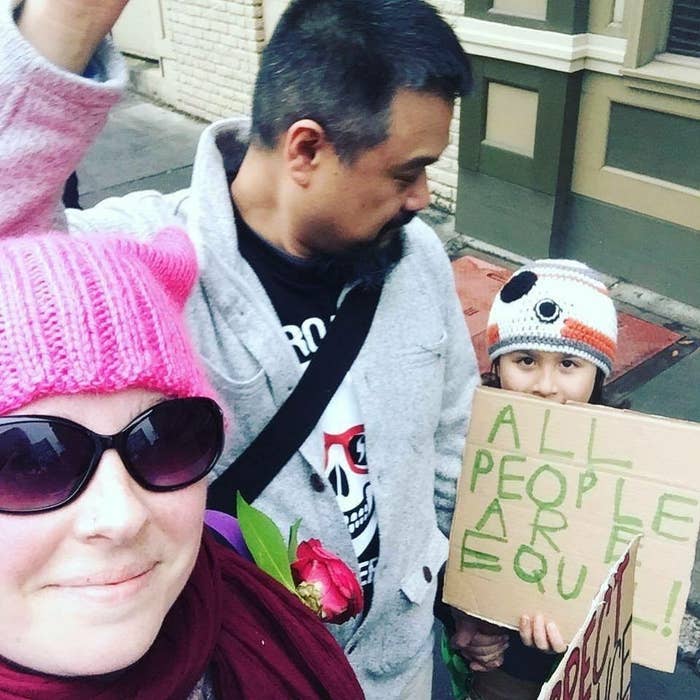 Sowry talked with her 9-year-old son about the march and, inspired by watching the movie Selma, he decided to make a sign reading, "All people are equal."
But then she turned around and saw that her 22-month-old daughter had been making a sign of her own. "She had been watching us make our signs and she had grabbed the markers and she had gone to town on it," Sowry said. "She obviously had something to say and she did it herself."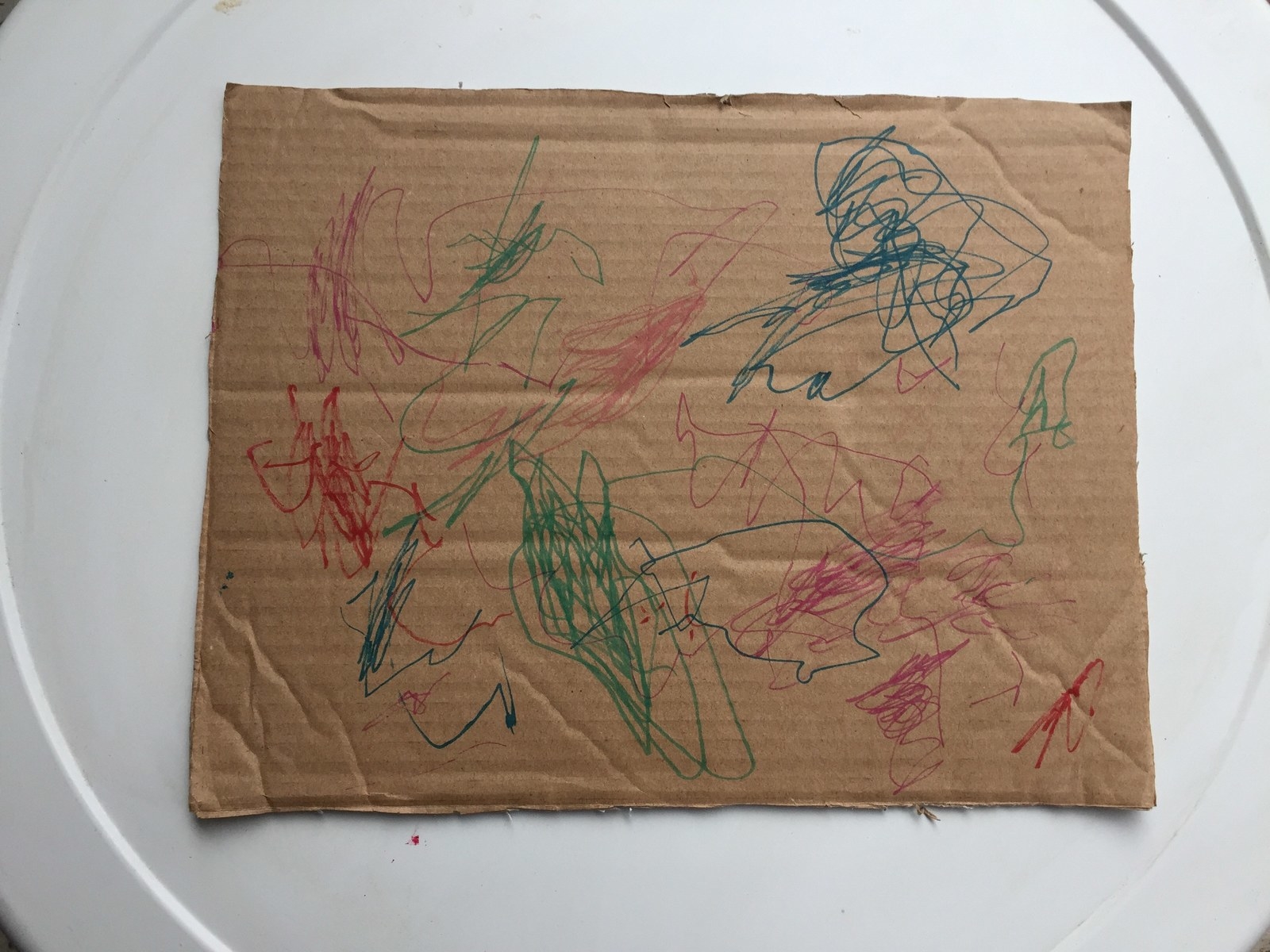 At the march on Saturday, Sowry snapped this picture of her daughter proudly holding up her sign.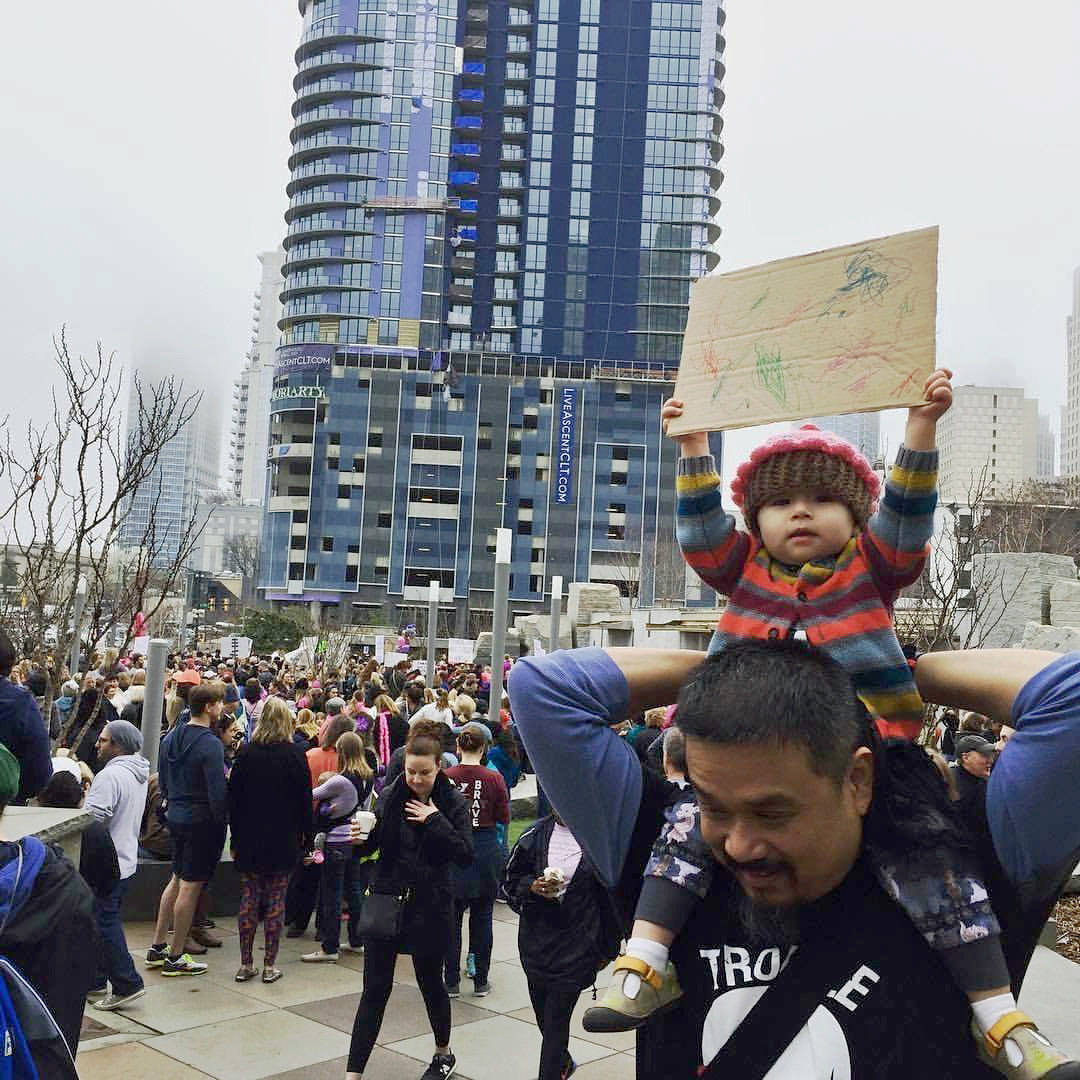 Shawn Lent, Sowry's former colleague and Facebook friend, then shared the picture herself, and it soon went massively viral.
The picture was too cute for some. "My uterus!" wrote this woman.
"The cuteness," wrote another.
#WokeBaby was born...
Many others found the picture inspiring.
"My favorite photo."
"Me too, little buddy."
"The word that keeps coming back to me is 'hope,'" Sowry said of the viral response to the photo. "It makes people hopeful that there is already a little one who is already speaking her mind."
"I don't always know what she's saying, but she always speaks her mind," Sowry said.