Pentagon: U.S. Drone Strike Kills Terrorist Behind Kenya Mall Attack
Adan Garar was a member of the Somali militant group al-Shabaab.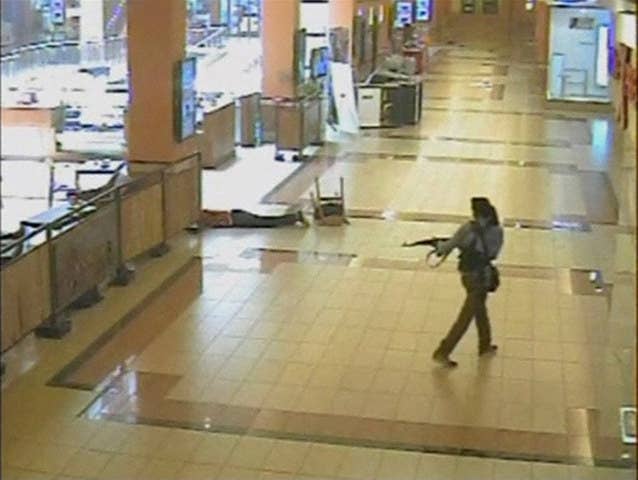 One of the terrorists behind the deadly attack on a shopping mall in Kenya in 2013 has been killed by a U.S. drone strike, the Pentagon said Monday.
Adan Garar, a member of the intelligence and security wing of the Somali militant group al-Shabaab, was targeted by the drone while in a vehicle on the morning of March 12 near the town of Diinsoor in Somalia's south, officials said.
The defense department said "actionable intelligence" allowed them to pinpoint the militant's location. Officials did not specify if others were killed in the operation.
"Garar was a key operative responsible for coordinating al-Shabaab's external operations, which target U.S. persons and other Western interests in order to further al-Qaida's goals and objectives," the Pentagon said in a statement, adding that he posed a "major threat to the region and the international community."
"His death has dealt another significant blow to the al-Shabaab terrorist organization in Somalia," the Pentagon said.
More than 60 people were killed when armed terrorists from al-Shabaab stormed the upscale Westgate Mall in Nairobi on Sept. 21, 2013.