Defense Secretary Ash Carter on Wednesday ordered the Pentagon to suspend efforts to recoup reenlistment payments and other bonuses issued in error to thousands of California National Guard members.
As the Los Angeles Times first reported on Saturday, the California National Guard issued payments of $15,000 or more to thousands of soldiers a decade ago to persuade them to reenlist and fight in Iraq or Afghanistan.
However, due to a lack of oversight and mismanagement, a 2011 audit revealed large overpayments or payments made to soldiers who were ineligible.
According to the Los Angeles Times and New York Times, nearly 10,000 ex-soldiers have been struggling to repay the money to the Department of Defense. The Pentagon said Tuesday it ordered at most 6,500 California National Guard soldiers to repay the money, but Carter on Wednesday put the number at 2,000.
"These bonuses were used to keep people in," Christopher Van Meter, a former Army captain and Iraq veteran, told the Los Angeles Times.
The 42-year-old Manteca, California resident said he had refinanced his home mortgage to repay $25,000 in reenlistment bonuses and $21,000 in student loan repayments the Army later said he was not entitled to.
"People like me just got screwed," Van Meter said.
Amid growing outrage on the scandal, Carter announced Wednesday he had ordered the defense finance and accounting service to suspend collecting the payments from affected soldiers "effective as soon as practical."
"This suspension will continue until I am satisfied that our process is working effectively," he said in a statement.
Carter also said he had ordered senior officials to "assess the situation" and establish by Jan. 1 "a streamlined, centralized process that ensures the fair and equitable treatment of our service members and the rapid resolution of these cases."
"Ultimately, we will provide for a process that puts as little burden as possible on any soldier who received an improper payment through no fault of his or her own," Carter said. "At the same time, it will respect our important obligation to the taxpayer."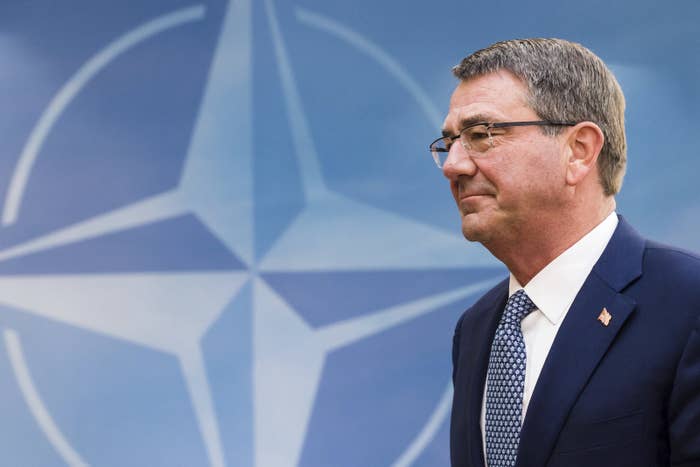 Carter said it was important the Pentagon "[keeps] our word" but noted that some soldiers knew they were not entitled to the payments.
"While some soldiers knew or should have known they were ineligible for benefits they were claiming, many others did not," he said.

However, Carter acknowledged that the current system by which soldiers can appeal their repayments or ask for relief "has simply moved too slowly and in some cases imposed unreasonable burdens on service members."
Even California National Guard officials acknowledged their displeasure in having to recoup the payments after the soldiers have served.
"At the end of the day, the soldiers ended up paying the largest price," Maj. Gen. Matthew Beevers, deputy commander of the California Guard, told the Los Angeles Times. "We'd be more than happy to absolve these people of their debts. We just can't do it. We'd be breaking the law."

Both Republicans and Democrats have proposed passing legislation to address the repayment scandal.
Rep. Jeff Miller, the Republican chairman of the House committee on veteran's affairs, called Carter's actions "a weak and ham-handed attempt to shift the focus away from the Obama administration's shameful treatment of service members and veterans."
White House press secretary Josh Earnest said Tuesday that President Obama had only recently become aware of the situation.
"His first priority is making sure that our men and women in uniform, who have signed up to fight for our safety overseas, are treated fairly when they come home," Earnest told reporters at an informal press conference in Los Angeles. "When we make a promise to our men and women in the military, we need to keep it."