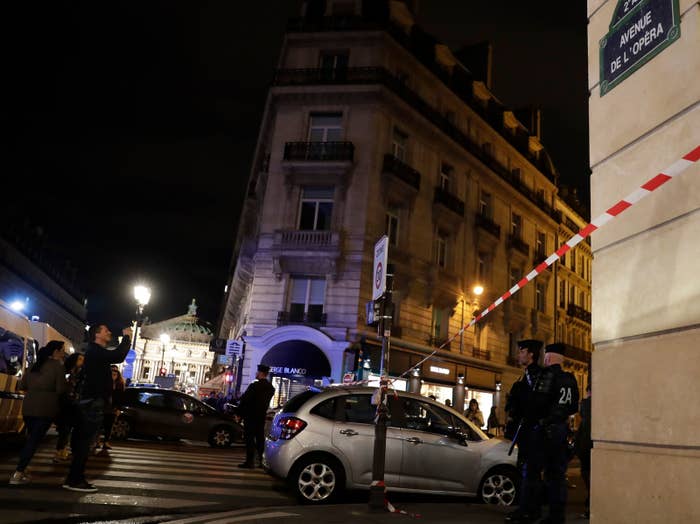 A knife-wielding man attacked five people in central Paris Saturday night, killing a 29-year-old man and wounding four others in what officials are treating as a suspected terrorist attack.
The assailant, who was shot and killed by police shortly after the attack began, was a French national born in Chechnya in 1997, officials said Sunday. Chechen and French authorities later identified him as Khamzat Azimov, 20.
ISIS quickly claimed responsibility for the assault via its Amaq news agency, saying that the assailant had been a "soldier" for the group. The Amaq statement did not provide any evidence to support the claim.
The suspect was not carrying identification at the time of the attack but was identified overnight using DNA, according to French media reports.
French Interior Minister Gérard Collomb said early Sunday that authorities were still trying to determine whether anyone might have helped him carry out the attack.
His parents have been detained for questioning, officials said. French media reported later that a friend of the suspect had also been taken in for questioning in the eastern French city of Strasbourg.
Collomb said he would host a special security meeting Sunday to address the attack — the latest in a string of deadly incidents that have taken place in France since January 2015, when two brothers opened fire in the offices of the satirical magazine Charlie Hebdo, killing 12.
Later that year, on Nov. 13, 130 people were killed in multiple terror attacks in and around Paris.
Since then France has taken steps to tighten security, including tougher terrorism laws and more extensive intelligence gathering, But the country has continued to face attacks by assailants inspired by — though usually not directly tied to — ISIS.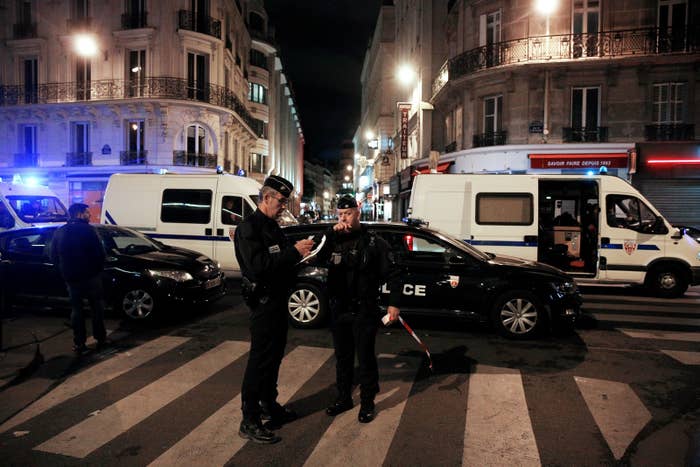 Restaurant patrons and operagoers described confusion and panic in the minutes during and after the attack. In tweets, several people said they had been told to stay inside while the police response was underway.
One photo posted to Twitter from a bystander showed a man lying in the middle of the street with a bloodied shirt.
The four people injured — two men and two women — were treated at Georges Pompidou Hospital and are expected to recover, Collomb said.
Prime Minister Édouard Philippe said that police were on the scene five minutes after the first emergency call was made, and that the suspect was killed "less than nine minutes" later.
On Twitter, French President Emanuel Macron praised the police for "neutralizing the terrorist" and shared condolences for the victims and their families.
"France once again paid the price of blood but did not give an inch to the enemies of freedom," he wrote.
Azimov grew up in Strasbourg, French officials said Sunday, and was naturalized as a French citizen in 2010. He was born in November 1997 in Chechnya, a Russian republic that has long been a hotbed for extremist groups.
He had no previous arrests or convictions, authorities said Sunday. But he had been on the government's large terrorism watch list since around 2016, French media outlets reported, citing judicial sources in Paris. According to those reports, police interviewed him in 2017 because of his contact with a man whose wife had tried to go to Syria.
In inflammatory remarks Sunday, Chechen President Ramzan Kadyrov insisted that France, and not Chechnya, was to blame for Azimov's radicalization. "I consider it necessary to say that the entire responsibility for the fact that Khamzat Azimov embarked on the path of crime completely lies with the French authorities," the Chechen leader said in statement.
Though he was born in Chechnya, Kadyrov said, "the formation of his personality, his views and convictions took place in French society."
"I am convinced that if he had spent his childhood and youth in Chechnya," he added, "Khamzat's fate would have been different!"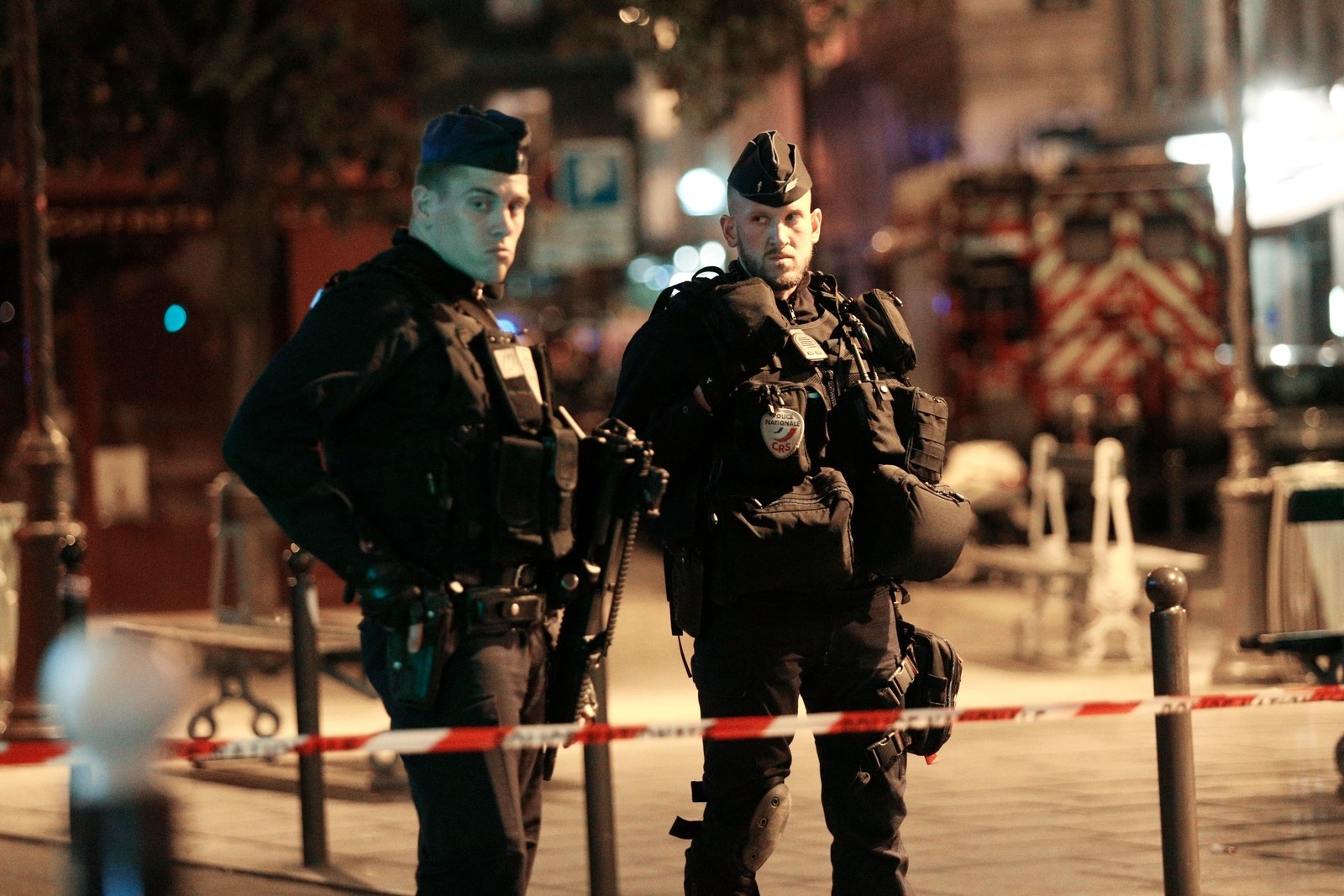 In an interview on Fox News Sunday, Secretary of State Mike Pompeo pledged "all the help and intelligence the US can provide" to assist France in its investigation.
In a statement Sunday night, the White House condemned the attack and expressed condolences for the victims.
"We stand in solidarity with the French people and their government against this vicious act of terrorism, and pledge any assistance needed," the statement said. "Acts like this only strengthen the resolve of the global coalition to defeat ISIS and drive it out of existence."
About an hour later, President Donald Trump tweeted his own remarks on the "Terror Attack in Paris," stating that "at some point countries will have to open their eyes & see what is really going on."