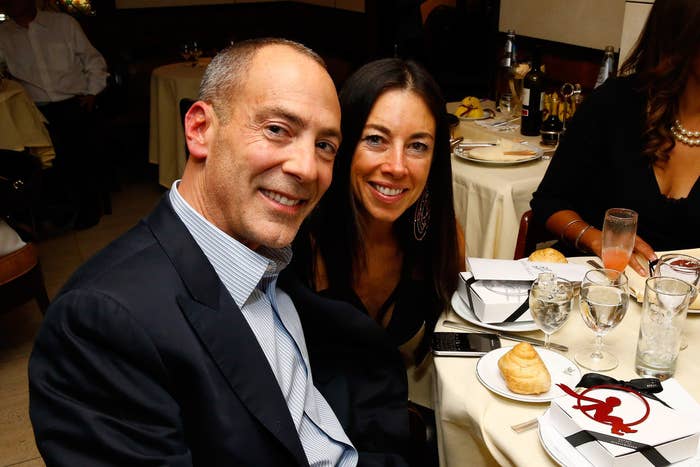 A New York City businessman who has appeared on "worst landlord" lists is facing up to 25 years in prison after being charged Monday with 20 felonies over alleged loan fraud.
Steven Croman — who owns more than 140 buildings in Manhattan — is also facing a civil suit from the New York Attorney General's office, which alleges he used harassment, coercion, and fraud to force rent-regulated tenants out of his properties in order to lease them to higher-paying individuals.
After a two-year investigation into his firm, Croman Realty, Croman was indicted by a grand jury on charges of grand larceny, falsifying business records, scheming to defraud, falsifying instruments for filing, and criminal tax fraud.
He allegedly submitted false mortgage documents to banks that showed a higher rental income than he actually received in order to receive more than $45 million in loans.
His mortgage broker, Barry Schwartz, was also charged with 15 felonies, while his private investigator, Athony Falconite, was named as a defendant in the civil suit as Croman's alleged enforcer.
Falconite, a former NYPD officer, was said to routinely threaten tenants.
The lawsuit alleges Croman, seeking to flip rent-regulated apartments into high-rent units, routinely performed illegal construction and exposed tenants to harmful lead dust in a bid to force them out.
The Department of Housing found one woman had to move her disabled infant grandchildren out of the apartment because of the hazardous dust.
"My message to unscrupulous landlords is simple: if you put your own profits over your tenants' legal protections, we will investigate you and prosecute you to the fullest extent of the law," Attorney General Eric Schneiderman said in a statement. "No one is above the law – no matter how rich or powerful."
In a statement provided to BuzzFeed News, Croman's lawyers said he had pled not guilty to the multiple criminal charges.
"The charges in this case are defensible and Mr. Croman intends to address all issues in a responsible fashion," his attorneys said. "The criminal charges have nothing whatsoever to do with allegations relating to tenant harassment."
Jake Croman, a student at the University of Michigan, was recorded calling his driver a "minimum wage faggot" in a video that went viral.
"You're working all day? Guess what? I'm going to sit on my ass and watch TV. Fuck you," he screamed.
Jake Croman told BuzzFeed News his outburst was the result of alleged anti-Semitic remarks from his driver, who denied such behavior.
Both the University of Michigan and Croman's fraternity, Tau Kappa Epsilon, said they were "extremely disappointed" in his behavior.