Oklahoma Woman Charged With Mutilating Body At A Funeral Home
The woman allegedly slashed the body of her boyfriend's ex-girlfriend and stole her shoes.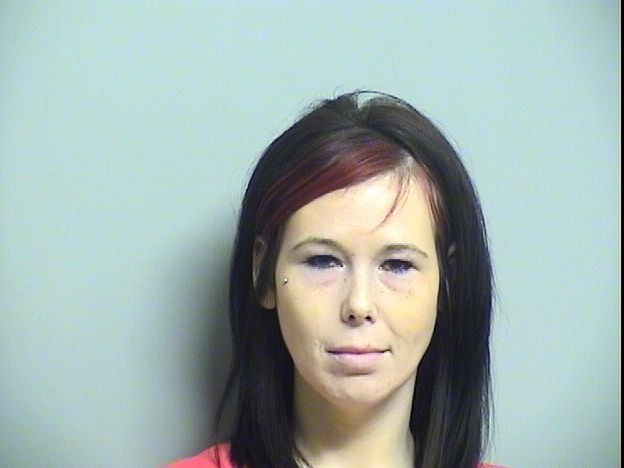 An Oklahoma woman was arrested Thursday and charged with allegedly mutilating a dead body at a funeral home in Tulsa.
Shaynna Sims, 26, was charged with "illegal dissection of a human body" after the incident at the Moore Funeral Home–Eastlawn Chapel last week.
"I've been on the police force for 18 years and for almost eight years I worked in crime scene homicide, and I've seen a lot of stuff that makes you pause," Tulsa Police Department spokesman Sgt. Shane Tuell told BuzzFeed News. "But this is the first time I've heard of someone doing this in Tulsa, so I was quite shocked."
Tuell said the family of the deceased woman, a 38-year-old of who died of natural causes, observed Sims with her hands in the casket during a viewing at the funeral home. After Sims left, the family noticed the woman's hair had been cut and scattered on the floor, her makeup had been smeared, and her face slashed from the hairline to the nose.
Police arrested Sims at the home of the deceased woman, where she had allegedly gained access by convincing the woman's 18-year-old son that she had come to collect jewelry for the woman to be buried in, Tuell said.
She was allegedly discovered with cutting utensils that contained hair fibers from the deceased, as well as makeup on her. Sims' boyfriend later called police and said he had found the shoes the dead woman had been wearing in her coffin in their car, Tuell said.
"As for the motive behind it, we have no idea," Tuell said. However, he confirmed that the deceased woman had previously dated Sims' boyfriend.
Sims, who also uses the surname Smith, is being held in custody by the Tulsa County Sheriff's Office, according to jail records.
Court records show she pleaded guilty to assault and battery charges in April and was sentenced to 18 months of probation.