Oklahoma Republicans Apologize For Comparing Poor People To Animals
"Thus ends today's lesson in irony."
The Oklahoma Republican Party apologized Tuesday for a post from the group's official Facebook account which compared poor people who receive food stamps to animals.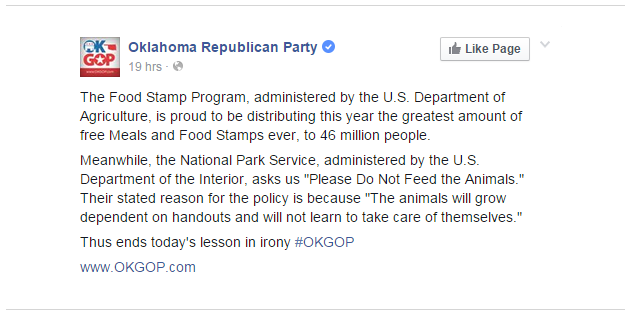 The post on Monday evening, which has since been deleted, read:
The Food Stamp Program, administered by the U.S. Department of Agriculture, is proud to be distributing this year the greatest number of free Meals and Food Stamps ever, to 46 million people.

Meanwhile, the National Park Service, administered by the U.S. Department of the Interior, asks us "Please Do Not Feed The Animals." Their stated reason for the policy is because "The animals will grow dependent on handouts and will not learn to take care of themselves."

Thus ends today's lesson in irony #OKGOP
On Tuesday, the state Republican Party Chairman Randy Brogdon, the author of the post, apologized "to those who were offended."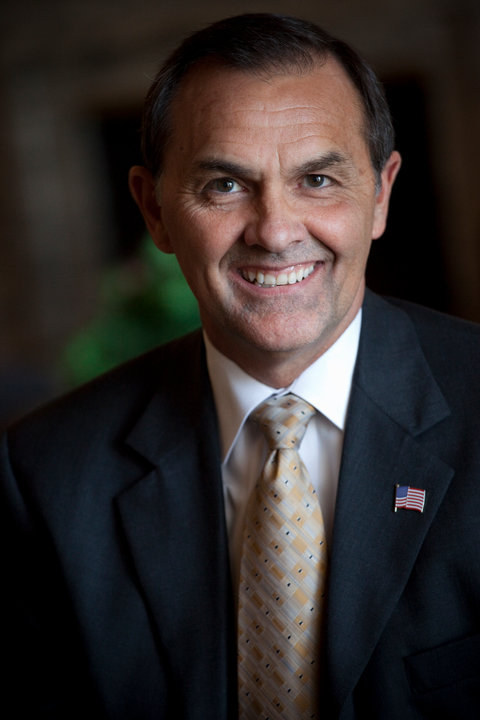 "This post was supposed to be an analogy that compared two situations illustrating the cycle of government dependency in America, not humans as animals," he wrote.
The state's Republican governor, Mary Fallin, also became involved, issuing a statement that she accepted Brogdon's apology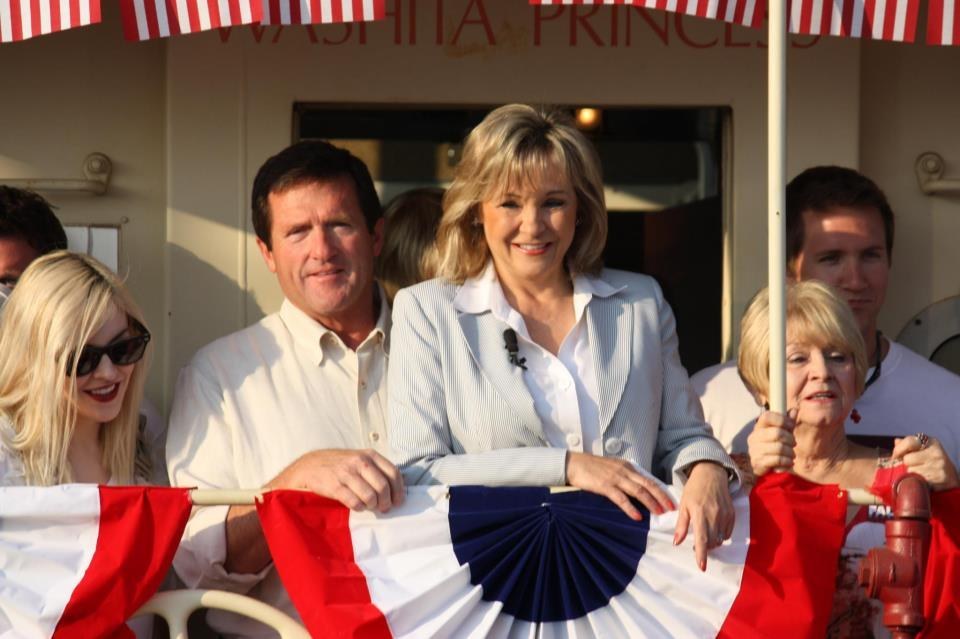 "Programs like food stamps have an important role; we don't want any American families to fall through the cracks or to go hungry," Fallin said. "In Oklahoma, the majority of food stamps go to the elderly, people with disabilities and working low-income families with children, which is appropriate."
"Republican values are about honoring the dignity of all Americans, not disparaging them," she said.
In a statement to BuzzFeed News, the Oklahoma Democratic Party communications director Sarah Baker criticized the state Republican party for its "appalling comments."
"This goes to show yet again just how out of touch Republicans are with the people not just in Oklahoma but across the country," she said.
According to federal data, almost 627,000 people were living in poverty in Oklahoma in 2013 — or 16.8% of the state population.
Records show that almost 622,000 people received food stamps, or "SNAP" assistance, in 2013, with the average recipient receiving $128.48 per month in food assistance.