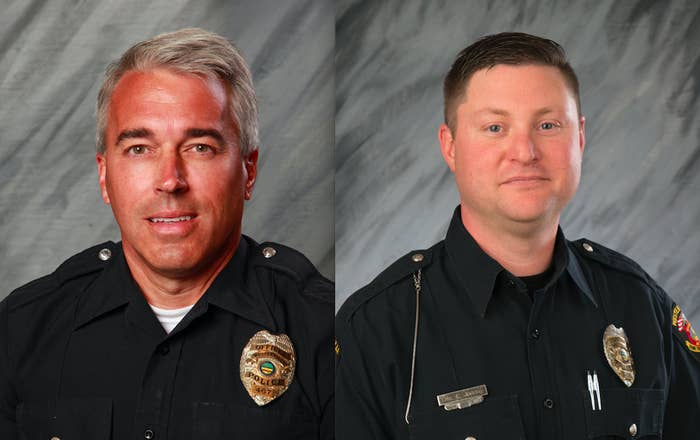 Two police officers were shot and killed in Westerville, Ohio, a suburb on the outskirts of Columbus, on Saturday, authorities said.
A Westerville city spokesperson told BuzzFeed News that the pair of officers were responding to a hang-up call that came into the city's 911 dispatch center.
In calls released by the city Saturday night, a woman can be heard crying in the background, but she doesn't appear to respond when a dispatcher tries to ask her what was wrong. When a dispatcher tries to call back, the calls goes to a voicemail.
Police Chief Joe Morbitzer described the incident to media as "a potential domestic situation."
Police had been called multiple times to the home where the shooting took place, according to reports released by the city. Most recently, officers had been dispatched back in November for another domestic situation.
A short time after officers were called to respond to a 911 hangup, someone can be heard in radio traffic yelling, "Shots fired, shots fired."
Morbitzer said the officers, identified as Anthony Morelli and Eric Joering, arrived at the apartment at 12:10 p.m. local time they were "immediately met with gunfire and were shot."
Minutes later, police received another 911 call, apparently from the suspect's wife, who said she was hiding in the bushes near the home. "My husband shot, he shot the police officers," she told a dispatcher. "My daughter is in there, please!"
Joering died on the scene, while Morelli died from his injuries in an area hospital.
"They knew how to do policing right, both of them," a tearful Morbitzer told press. "Both gave their life in protection of others, and that's what they lived and breathed."
He described them as "true American heroes" and "two of the best we have."
"This was their calling," he said, "and they did it right."
Officials identified the suspect in the shooting as 30-year-old Quentin Lamar Smith, who has been charged with two counts of aggravated murder, according to a police statement Sunday. Police have described Smith as a married man with a young daughter who had a criminal record, according to police.
When police responded to another call at Smith's home in November, his wife asked about a protective order against Smith because he had threatened to kill her, their daughter, and himself, according to police reports released Saturday. The woman left the police station without a protection order.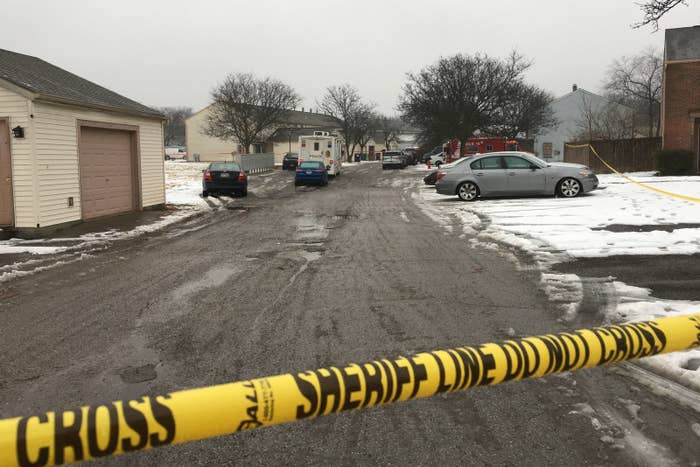 Morelli, 54, was described as a 29-year veteran of the department. Joering, 39, had been with the department for 16 years.
A Westerville spokesperson told BuzzFeed News that a suspect was wounded in the shootout and taken to an area hospital. Morbitzer said the Columbus police department would handle the investigation.
He also said he had received messages of condolence from around the country.
"Everyone should be as upset about this as America's law enforcement officers are," said New York Police Department Commissioner James O'Neill on Twitter. "No cop, anywhere, 'signed up' to be murdered."
Westerville is a northeastern suburb of Columbus and is home to Ohio Gov. John Kasich.
On Twitter Saturday, Kasich said that he had spoken to Morbitzer and Westerville city leaders and offered state resources to support the department's investigation.
President Donald Trump also tweeted his condolences Saturday, and on Sunday he tweeted about calling Kasich and expressing his condolences.