Former President Barack Obama and his wife Michelle on Wednesday unveiled a first glimpse of his presidential library planned for Chicago, with concept plans showing a striking museum surrounded by lush greenery.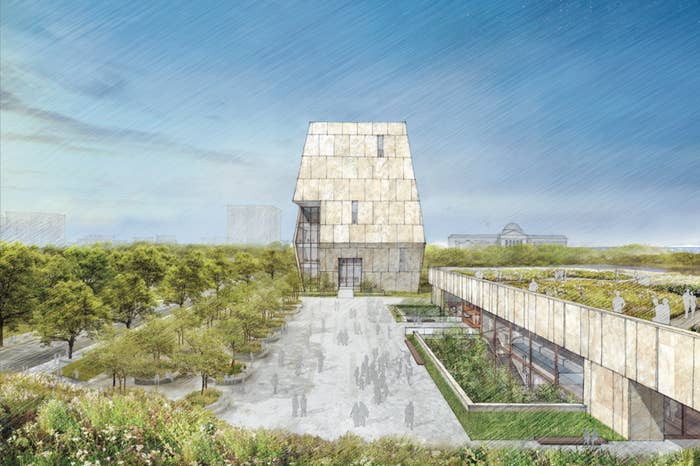 The design, by husband-and-wife architects Tod Williams and Billie Tsien, also features classrooms, a library, an auditorium, a restaurant, and a public garden.
The tall museum, which dominates the proposed campus-like site, will contain exhibition space, as well as offices and meeting rooms.
Underground tunnels with glass openings for natural light will connect the buildings, which will be clad in light-colored stone.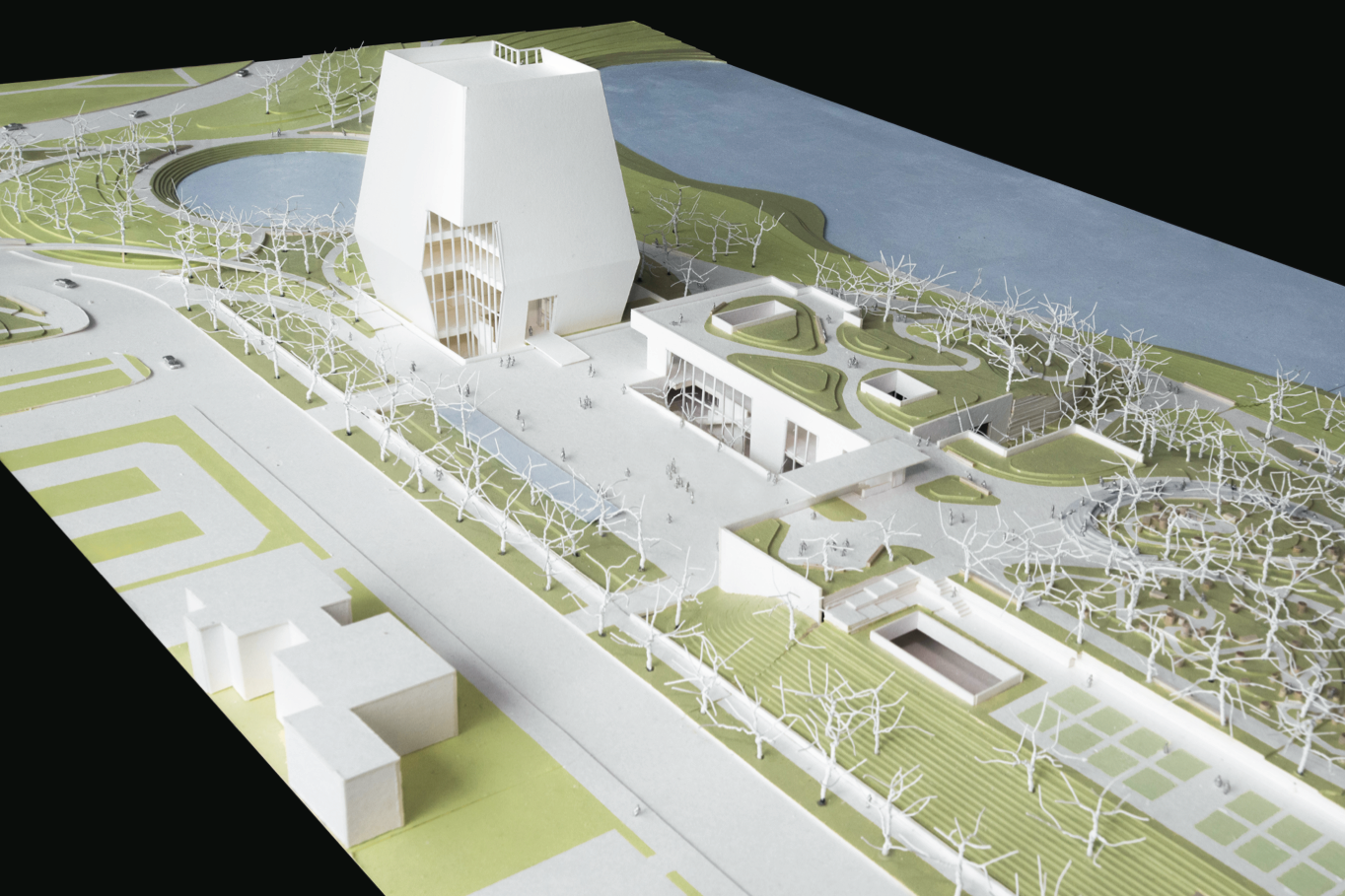 "The thing that is most exciting to us is to create an institution that will train the next generation of leadership," Obama said at an event unveiling the design in Chicago on Wednesday.
"That's why we're calling this a presidential center and that is why...it's not just a single building, but it's more like a campus," he said.
"The Obamas were clear that they wanted the Center to seamlessly integrate into the Park and the community, and include diverse public spaces," the architects said in a statement.
The presidential library is set to be constructed on the South Side of Chicago, a city the Obamas called home before moving to the White House.
The Obama Foundation said Wednesday they expect the library will bring hundreds of thousands of visitors to the impoverished neighborhood, creating new jobs. The former president said he expected up to 1,500 people would be employed during construction, and up to 300 when it is officially opened.
"We are proud that the center will help spur development in an urban area and we can't wait to forge new ways to give back to the people of Chicago who have given us so much," the former first couple said in a statement in July of the site, which beat out competition from Hawaii (the president's birthplace) and New York (where he attended college).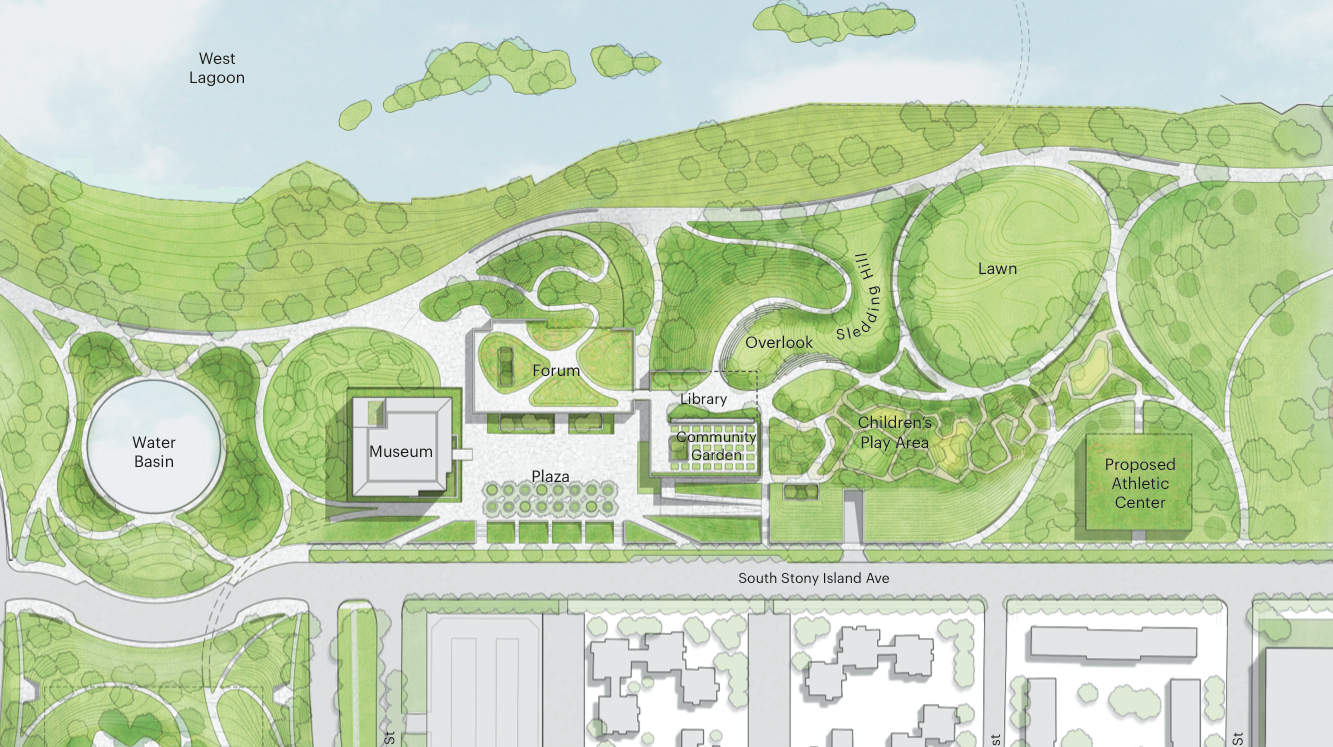 Speaking in Chicago on Wednesday, the former president said he expected construction of the Obama Presidential Center to take about four years.
However, he said the educational and social programs associated with the center would begin immediately.
"Michelle and I personally are going to donate $2 million to our summer jobs programs here in the community so that right away young people can get to work and we can start providing opportunities for all of them," he said to applause.
Obama said he expected the museum to cover not only his presidency, but important people in his life.
"Let's face it. We all want to see Michelle's dresses," he added.
The design will involve reconfiguring parts of Jackson Park, first designed by Frederick Law Olmsted and Calvert Vaux to host the 1893 World's Fair.
A major road, Cornell Drive, will need to be removed, while an athletic field and track will be moved south.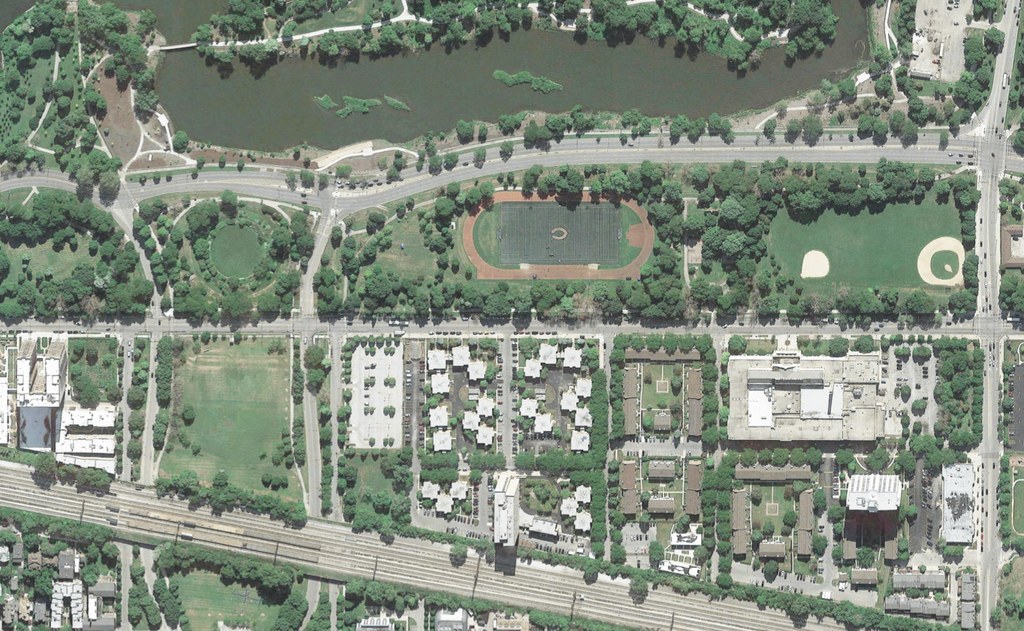 Mayor Rahm Emanuel, who once served as Obama's chief of staff, praised the design for "enhancing the historic landscape of Jackson Park as originally envisioned by Frederick Olmsted."
However, he said officials would now engage with residents and other members of the community for feedback.