Obama "Deeply Concerned" About New Conflict In Ukraine
The president is again pointing the finger of blame at Moscow for the latest breakdown in the cease-fire between Ukraine's government and Russian-backed rebels.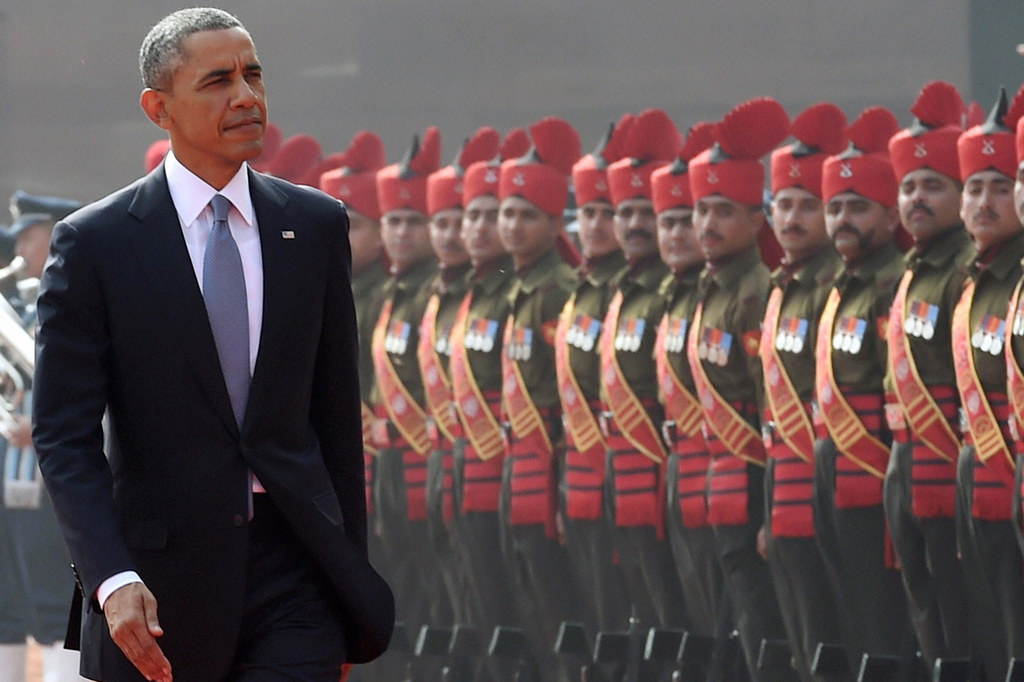 The United States is "deeply concerned" about the recent renewal in hostilities in eastern Ukraine and blames the fresh violence on Russian-backed rebels, President Barack Obama told reporters Sunday.
More than 30 people were killed on Saturday in the vital southeastern port city of Mariupol amid rocket fire that independent European observers said originated from separatist-held territory in the city's east.
"We are deeply concerned about the latest break in the cease-fire and the aggression that these separatists — with Russian backing, Russian equipment, Russian financing, Russian training, and Russian troops — are conducting," Obama said.
Speaking at a news conference alongside Indian Prime Minister Narendra Modi in New Delhi, where Obama is participating in a state visit, the U.S. president promised to continue to "ratchet up the pressure on Russia."
"I will look at all additional options that are available to us short of a military confrontation in trying to address this issue," Obama said.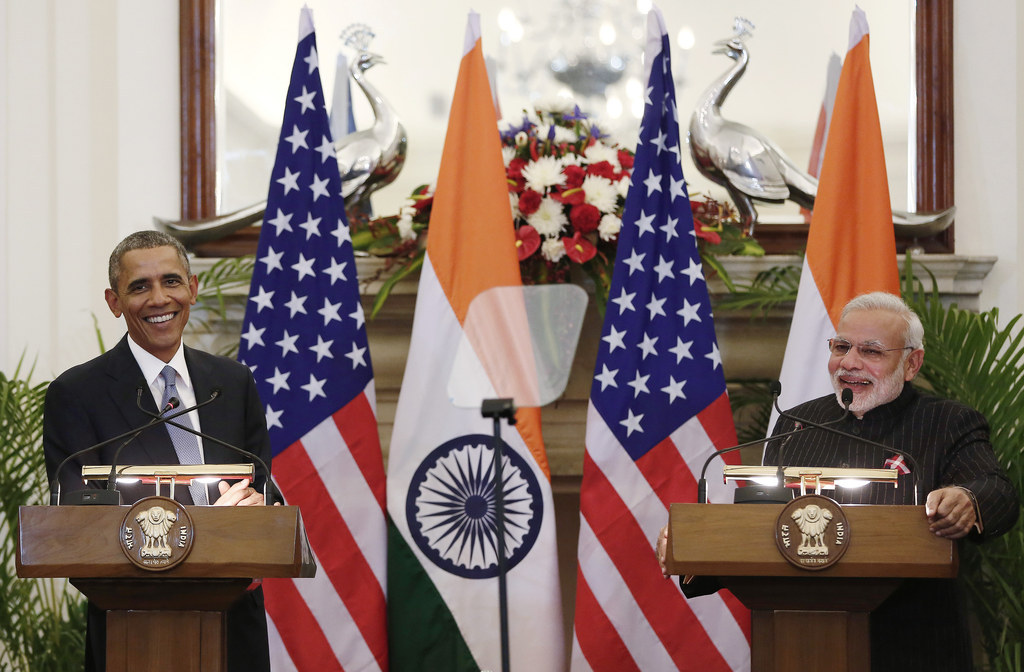 The president praised the "unity across the Atlantic" shown between the U.S. and the European Union in isolating Russia diplomatically and financially through a series of increasing sanctions that have crippled the country's economy at a time of plummeting oil prices.
Obama said that if Russian President Vladimir Putin remains "hell-bent on engaging in military conflicts" in Ukraine it will only mean more pain for the Russian people.
"The question is going to be whether they continue to pursue a path where that not only is bad for the people of Ukraine but is bad for the people of Russia," he said, "and are we able to continue to raise the costs even as we're creating an off-ramp diplomatically that eventually the Kremlin starts pursuing a more sensible policy in resolving this issue.
"We have a profound interest, as I believe every country does, in promoting a core principle, which is, large countries don't bully smaller countries."
Obama's comments came after Russia signaled its "readiness" to work towards a peaceful solution in Ukraine.
Russian Foreign Minister Sergey Lavrov held a telephone call with U.S. Secretary of State John Kerry on Sunday, according to a statement from the Russian Foreign Ministry reported by Reuters.
"Lavrov highlighted Russia's readiness to do everything in its power to encourage parties towards a peaceful solution," the statement said.
However, the statement also accused Kiev of avoiding negotiating with the breakaway separatist regions of Donetsk and Luhansk in favor of "military suppression."
"Any real results can only be achieved through direct dialogue between Donetsk and Luhansk, which Kiev is avoiding by all means, clearly having set a course for military suppression of southeast Ukraine," the statement read.
According to Russia's Foreign Ministry, Kerry promised to include more international players in the search for a peaceful resolution.